Australian Forecast – Mild today, but Chillier Thursday & Friday with a Few Flurries
June 29th, 2022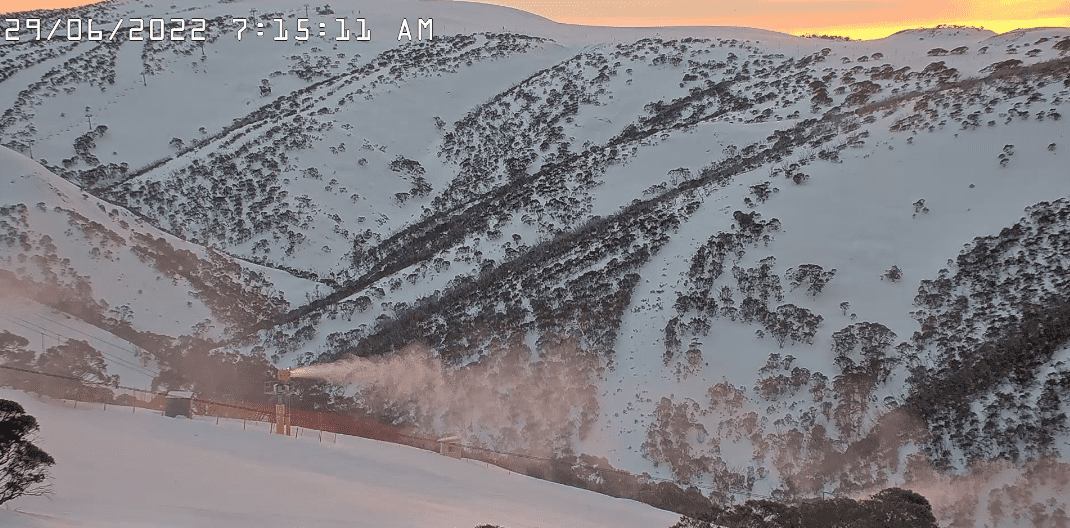 Mountainwatch | The Grasshopper
Valid Wednesday 29thJune to Friday 1stJuly
Not a bad few of days ahead to cut some shapes – not exactly blue bird, but not rough weather by any means. Temps are rather mild today, but they'll drop for Thursday and Friday as the weak tail end of a cold front brushes over us, with freezing levels hovering around 1500-1600m which should allow the snow guns to get some work done in addition to the odd snow flurry courtesy of Mother Nature.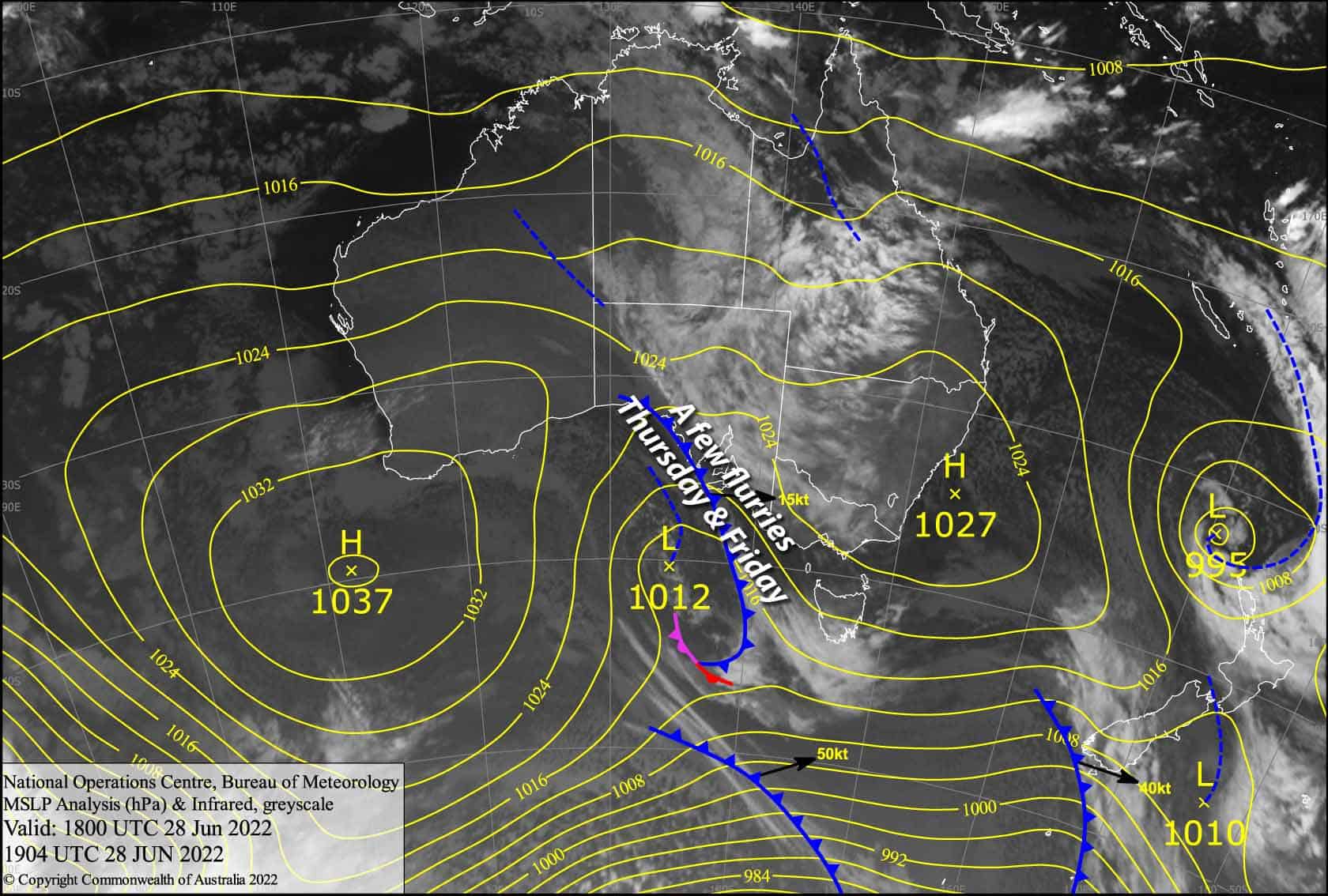 Wednesday 29th
High cloud will thicken through the day, taking the edge off the sunshine if not blocking it out completely. Brisk NW winds.
Thursday 30th
Mostly cloudy with patchy drizzle falling as snow flurries to about 1600m. A light E-SE breeze develops.
Friday 1st
Mostly cloudy with E-SE breezes again. There'll be a few inconsequential snowflakes falling here and there, which may possibly turn into more persistent snowfall over NSW resorts during the second half of the day with the snow level sitting around 1400-1500m.
Extended Forecast
From Saturday onwards uncertainty is running high as models attempt to grapple with a trough of low pressure, which builds along the east coast of Australia this weekend. Any precipitation we get from this system is likely to be a mix of rain and snow, which we may, possibly, potentially, hypotheticallysee this weekend into early next week, before the system spins up into a low and peels off into the Tasman later next week. Check in on Friday when we should have a clearer picture.
That's all from me today folks, get out there and make the most of these great conditions. I'm sending out these forecasts every Monday, Wednesday and Friday.
Grasshopper