Australian Forecast Monday August 10th – A Clear Window Before More Grotty Stuff From Wednesday
August 10th, 2020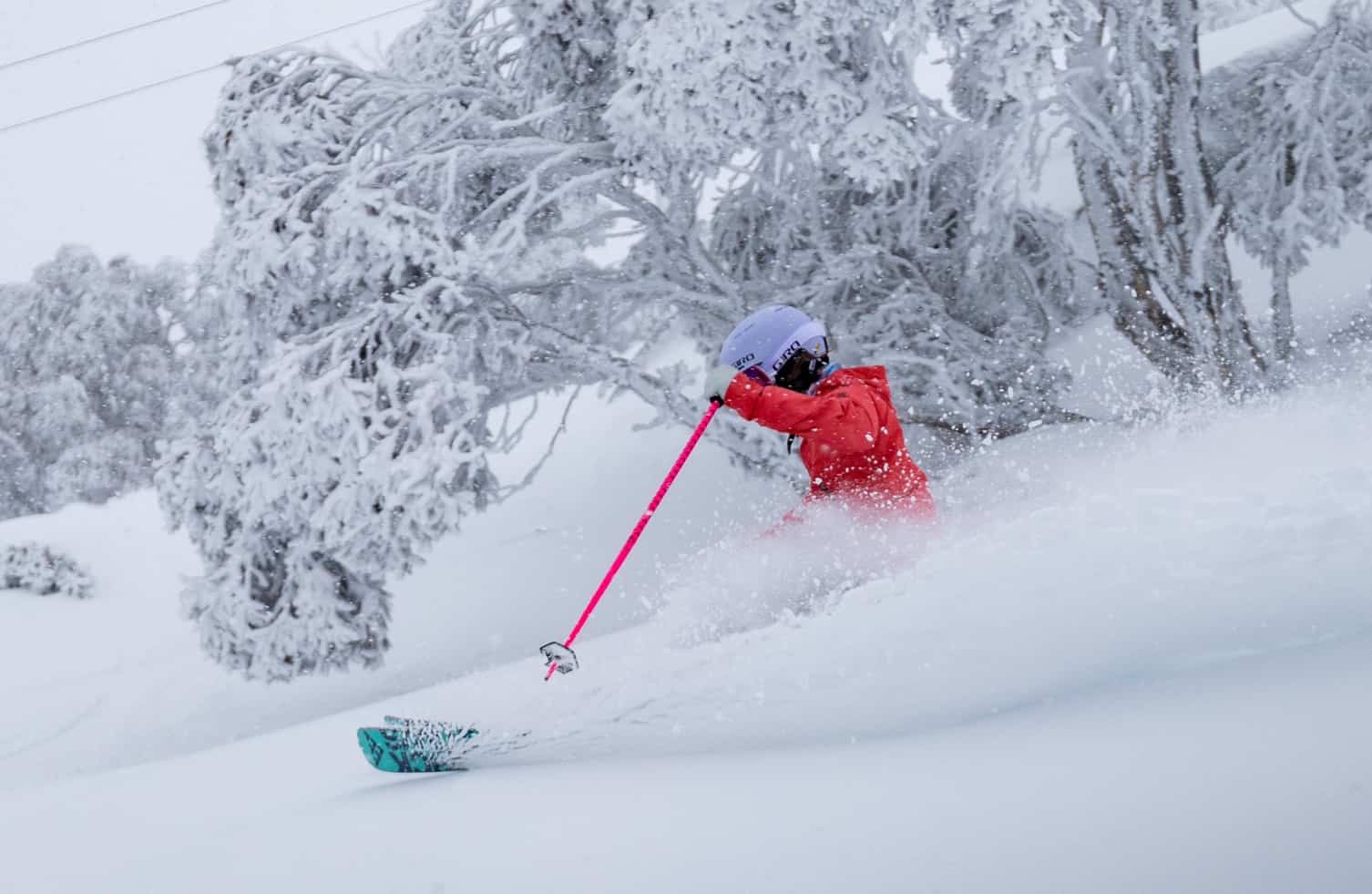 Mountainwatch | The Grasshopper
Valid Monday 10thAugust – Thursday 13thAugust
Well, it was a disappointing weekend due to the lack of snow and the abundance of rain. From this storm we gained about 35cm up high, but had a net loss down low. That wasn't part of the plan. The problem was that the main rainband ended up sitting just to the north of us, so we didn't get as heavy precipitation as we hoped – heavier precipitation would have seen snow falling to lower levels.
Anywho, we did receive a dusting to low levels last night and we have a window of mostly fine weather today and tomorrow as high pressure drifts overhead. Get amongst it, I say!
Things turn wet and grotty again from Wednesday as a low lacking any support from the south slowly inches over the Bight, pushing a mild northwesterly flow over the Aussie Alps.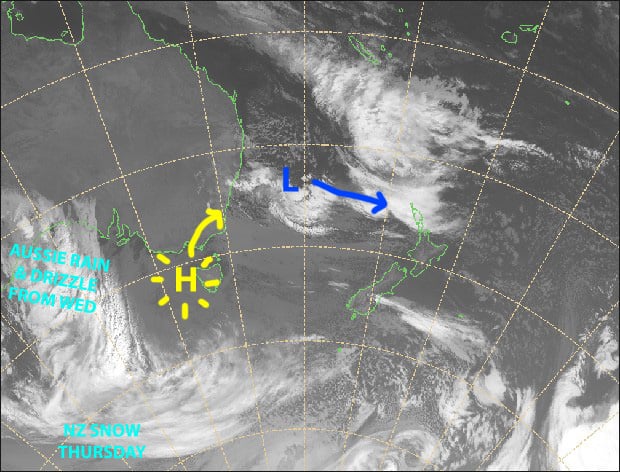 Monday 10th
Cloud will clear this morning for sunny afternoon, while SE winds drop away.
Tuesday 11th
A fine morning, then cloud will build through the afternoon as northerly winds pick up.
Wednesday 12th
Rain and drizzle over Victoria, spreading to NSW during the morning, falling as snow about the tops, mostly above 1800m. NW winds, strong in exposed places.
Thursday 13th
Rain and drizzle with NW winds. Yuck!
Extended Outlook
The meek and mild low-pressure system should pass us by this weekend before flaring up the Tasman Sea. Rain and drizzle will continue, with snow about the tops.
Temperatures and snowlines should start dropping next Tuesday the 18th, before a potentially decent snowstorm hits home next Wednesday 19ththrough to Friday 21st.
The 25th-28thalso looks to bring more snow and cold air. So things are looking up throughout the back half of August.
That's all from me, get out there and enjoy.