Australian Forecast Monday August 3rd – Winter Is Finally Coming
August 3rd, 2020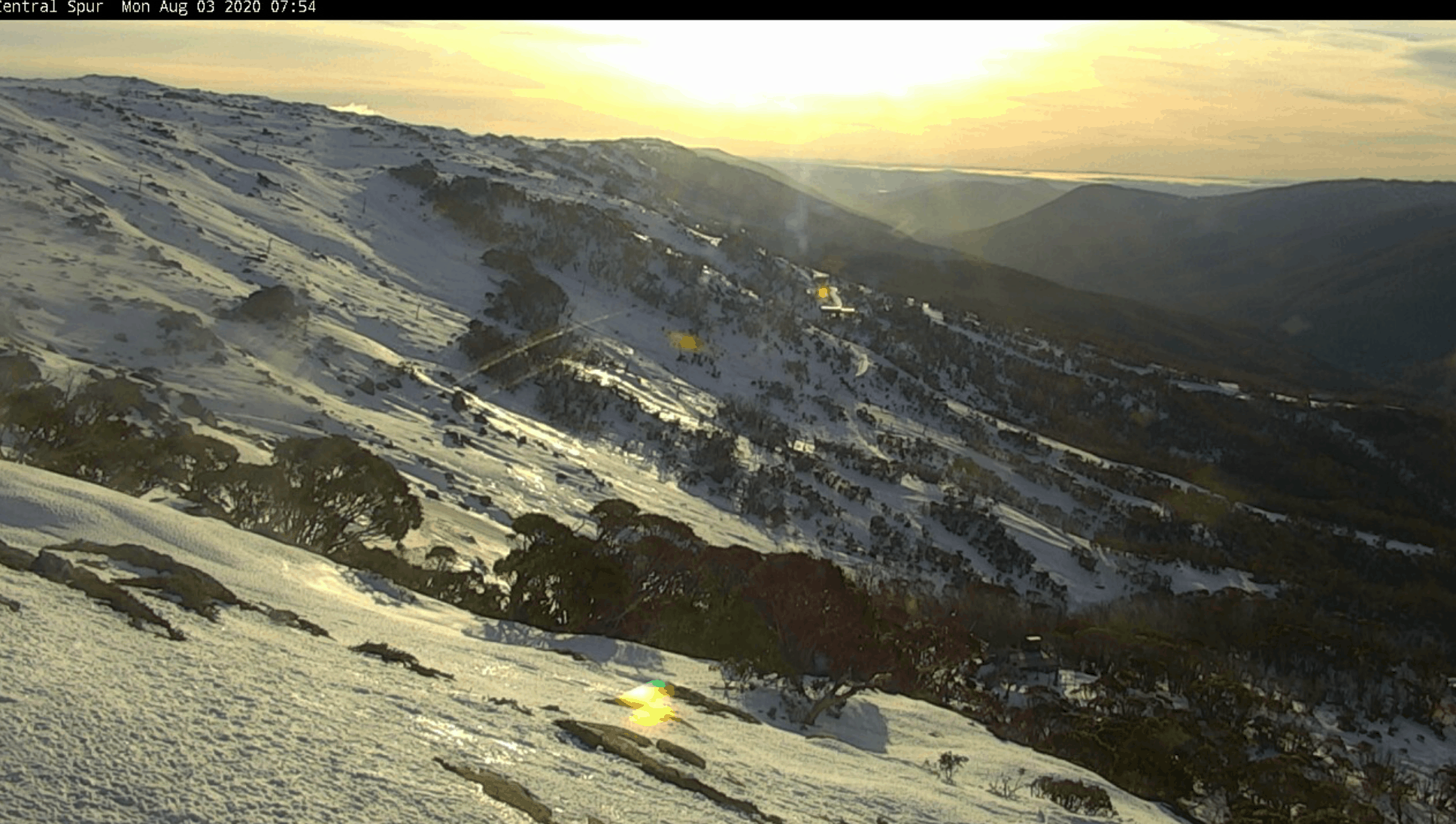 Mountainwatch | The Grasshopper
Valid Monday 3rdAugust – Thursday 6 August
Can you believe it's August already?! We've waited a long time, but winter is finally about make an appearance. Cold, icy air fresh off Antarctica will sweep over the Aussie Alps tonight and overnight, while a low moves in next to Tasmania where it will deepen during Wednesday before heading over the ditch on Thursday.
Snowfall forecasts have jumped around this past week as models have played around with the low. Forecasts have now come into line and we can expect 10-20cm to fall from this evening through into Wednesday to low levels. Resorts in New South Wales will be on the lower end of that scale, while Victoria should be at the upper end. Mt Baw Baw may even surpass that range as it is directly in the firing line.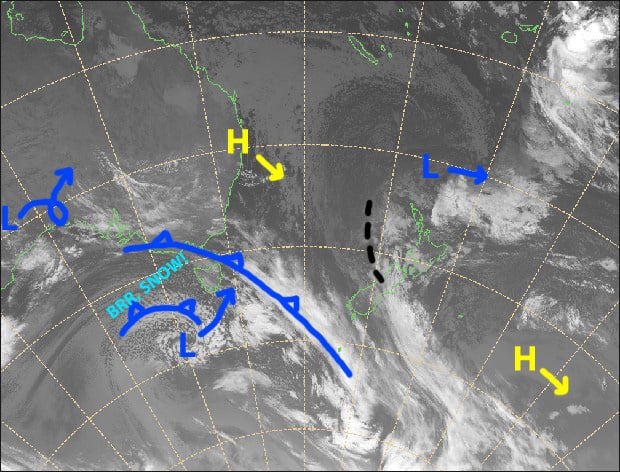 Monday 3rd
Cloud building throughout the day as NW winds strengthen. Patchy light drizzle showing up over Victoria from afternoon, gradually turning to snow this evening as colder air starts piling on.
Tuesday 4th
The hours before dawn will see the passage of the cold front, and with it will come a period of moderate-heavy falls in which snow levels will gradually lower below base levels.
The remainder of the day will bring mostly light snow showers and flurries to low levels as strong NW winds clock around to an icy westerly. Heavier snowfalls over the west (Mt Baw Baw & Buller) after dark.
Wednesday 5th
Occasional light snow showers and flurries as icy, strong-gale W-SW winds start to abate.
Thursday 6th
Any morning cloud clearing to a sunny day, although cloud will linger over Mt Baw Baw as S-SW winds gradually ease and turn to the east.
Extended Outlook
A wandering low, which will take a detour over central Australia, will approach the Aussie Alps from the north during Friday. The low weakens away this weekend only to be replaced by another low that rapidly deepens off the New South Wales coastline.
During this time, moist easterly winds could bring heavy precipitation, especially to NSW resorts. As is usually the case with these types of systems, temperatures won't be super cold, but they should be cold enough to see snow to, or near to, base levels at most resorts.
The low should hightail it during Monday with couple of days of fine, settled weather.
The next system should affect the Aussie Alps from mid next week, starting out with mild northerlies and snow falling up high, followed by a cold change and potentially decent snowfalls between the 16th-18th.
That's all from me, get out there and enjoy.