Australian Forecast, Monday July 13th– Heavy Snowfalls Continue on Marvellous Monday
July 13th, 2020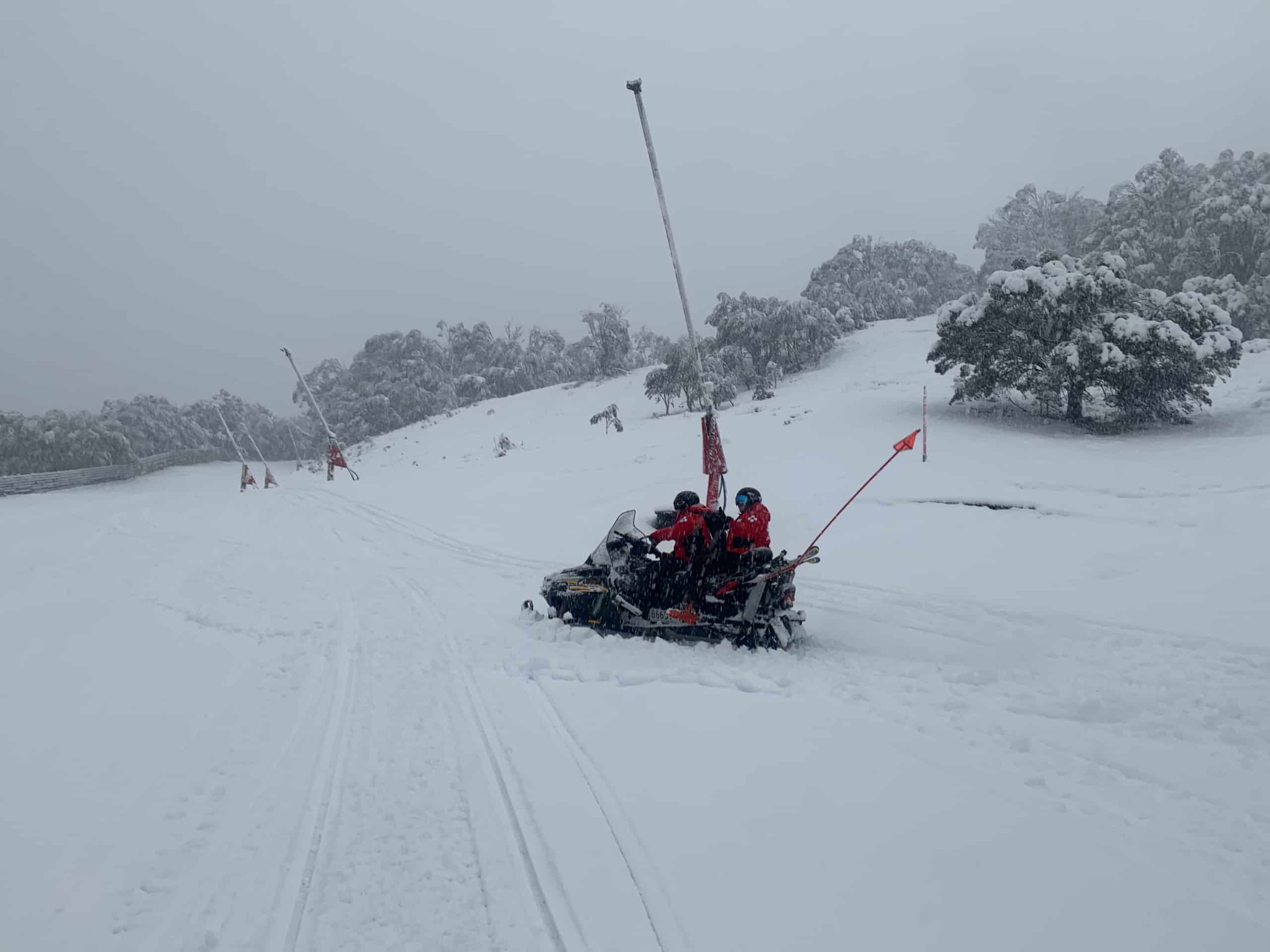 Mountainwatch | The Grasshopper
Valid Monday July 13th– Thursday 16thJuly
Rise and shine folks it's been snowing hard overnight. We're still waiting for the morning measurements to come in, but a little birdie from Thredbo tells me we've had 13cm at 1400m and 30cm up top.
The low deepening off the New South Wales coast will keep driving in snow from the southeast today, although snow levels are expected to lift a little so it's likely get slushy down low. New South Wales resorts are in the direct firing line and heavy snowfalls will continue through much of the day, the day's tally could see NSW resorts copping 50-70cm+ up top, and about half as much on lower slopes. Victorian resorts should tick up to 10-15cm on mid-upper slopes by the end of the day, with half as much lower down.
The low won't move very far in the next few days so SE winds will continue to blow in cloud and snow flurries, with the snow level hovering around 1500m. Sheltering will see Mt Buller out on a limb during this time with finer weather.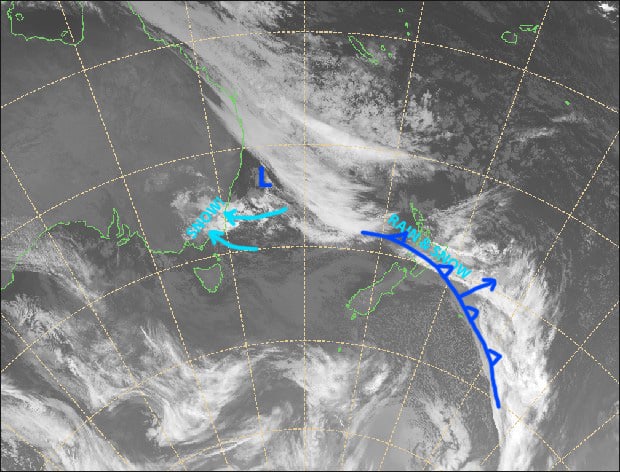 Monday 13th
Snow will continue falling down to 1400-1500m this morning, with heavy falls over New South Wales resorts. Snow level lifting to 1600-1700m around midday, then snowfalls will taper off from late afternoon through the night. Strong SE winds.
Mt Buller will be sheltered, so there'll be lighter snow flurries to mid mountain this morning, followed by afternoon sunny spells.
Tuesday 14th
Cloudy, with lingering snow flurries to 1500m. Strong SE winds ease a little. Mt Buller still out on a limb, with just partly cloudy skies.
Wednesday 15th
A repeat of Tuesday's weather – Cloudy with a few snow flurries to 1400-1500m, but just a bit of cloud for Mt Buller. Strong SE winds abating.
Thursday 16th
S-SE winds continue to push cloud and the odd light snow flurry in from the south.
 Extended Outlook
Skies should clear up on Friday as a ridge passes overhead. NW winds will then strengthen this weekend before a cold front brings snow Sunday night through next Monday, with lingering snow showers through Tuesday and possibly into Wednesday. Snowfall amounts vary at this stage, ranging from a little to a lot, so be sure to check in this Thursday for the next updated forecast.
That's all from me, enjoy the storm.