Australian Forecast Monday July 27th– Damp and Windy, But Sunshine From Wednesday
July 27th, 2020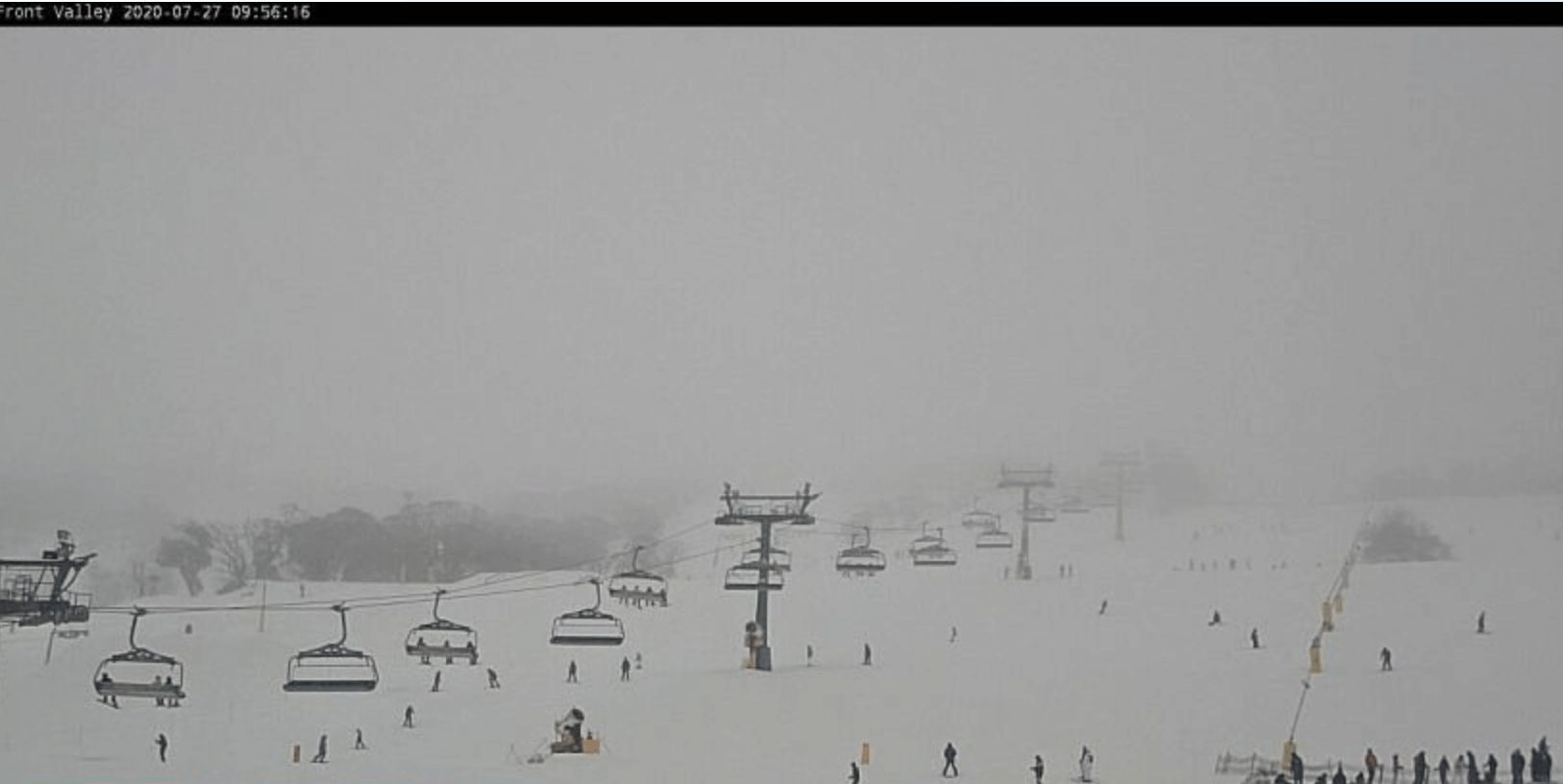 Mountainwatch | The Grasshopper
Valid Monday 27thJuly – Thursday 30thJuly
A low has spun up off the New South Wales Coast and is directing a strong southeast flow over the Aussie Alps. It's stronger than previous forecasts indicated, and although we won't receive a massive dump of snow like we did couple of weeks ago, we should see some snow fall on the upper mountain, particularly over NSW resorts around evening.
The low starts to drift away later on Tuesday and conditions improve in the mountains, eventually clearing for fine weather Wednesday through Friday, although a super-weak cold front may bring a few snowflakes to Victoria before dawn Thursday.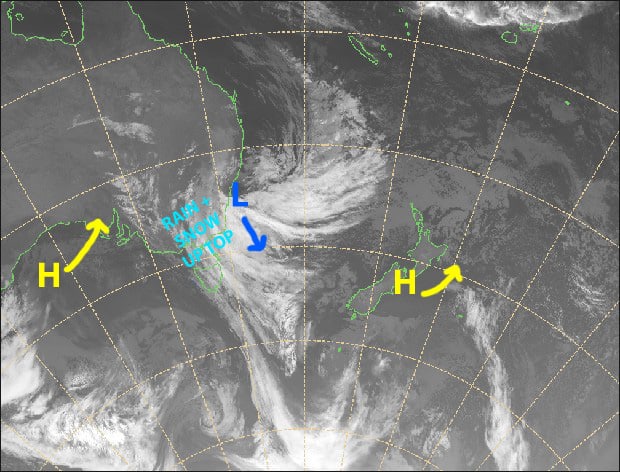 Monday 27th
Drizzle will turn to rain as S-SE winds become strong-gale. The heaviest falls are likely to be over NSW resorts this afternoon, where it should fall as snow about the upper mountain, whereas Mt Buller should only see a few showers from afternoon.
Tuesday 28th
An easing trend will see rain or drizzle gradually petering out as strong-gale S-SE winds back off. Precipitation will fall as snow on the upper mountain.
Wednesday 29th
A mint, sunny day with a light W-SW breeze.
Thursday 30th
A few snowflakes may fall over Victorian resorts before the sun rises for another beaut day. SW winds gradually ease to a lighter southerly.
Extended Outlook
The outlook all hinges on the strength and movement of a low-pressure system that may or may not drop down into the Tasman Sea from the Coral Sea. Lows from these warmer climes are harder to predict, and in a roundabout way affect the circulation around us.
With that in mind, we should see a cold front at some point this weekend. Forecasts range from just a dusting late Saturday, to a fair dinkum snowstorm Sunday through into next Tuesday. It's too early to hedge our bets, so be sure to check back on Thursday for the next forecast. After that, ensemble models show plenty of high pressure for at least the following week.
That's all from me, get out there if you're keen and enjoy.