Australian Forecast, Monday September 28 – Calm and Sunny Before A Wet Wednesday
September 28th, 2020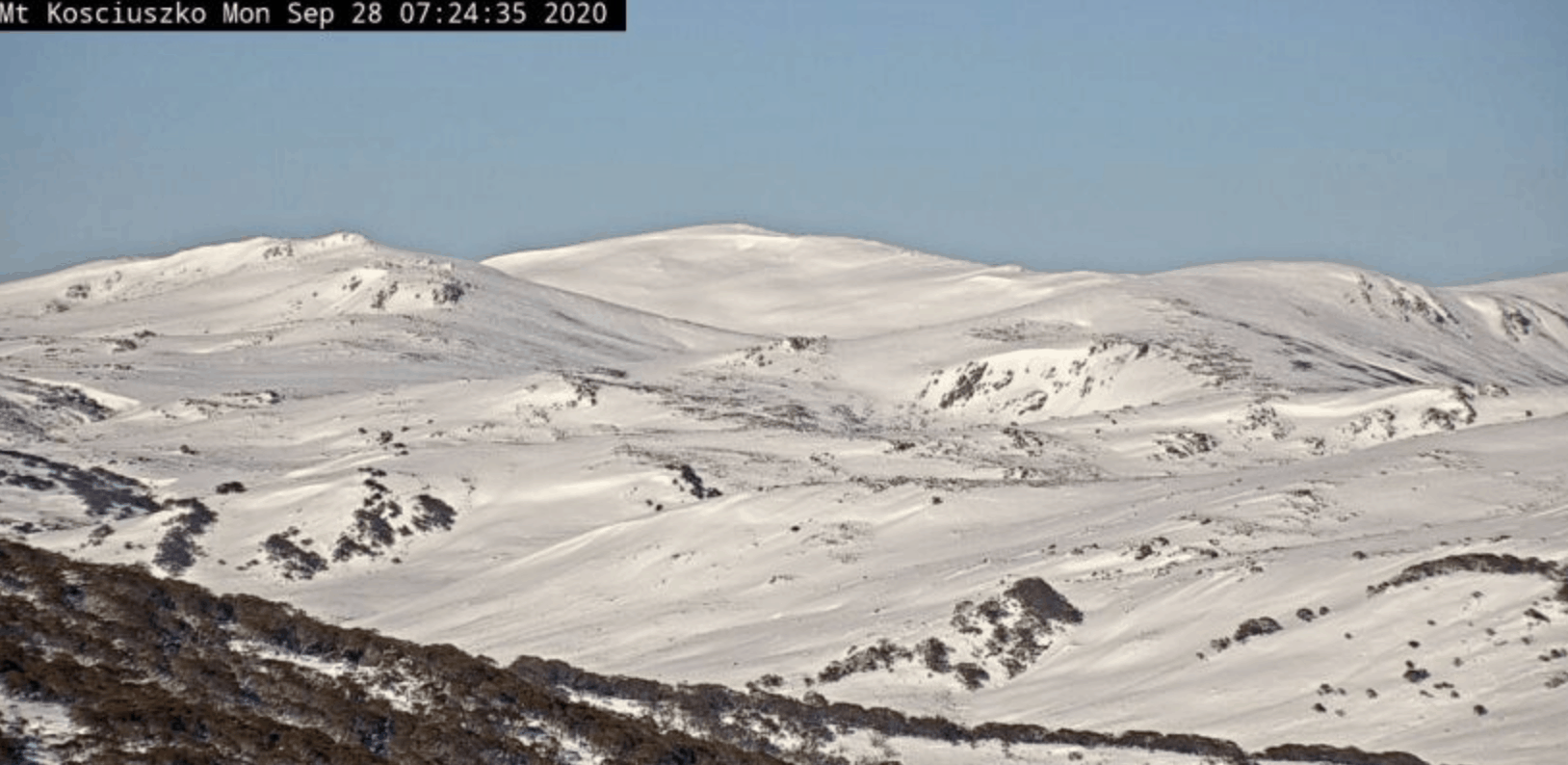 Mountainwatch | The Grasshopper
Valid Monday September 28 – Thursday October 1
Here we are guys, the last week of the 2020 season. Perisher is the only resort currently holding the fort and is scheduled to shut up shop on Monday the 5thof October. The last reading at Spencer's Creek before last weeks' snowfall was at 60.8cm. Compared to 206.3cm taken around the same time last year, it's fair to say Mother Nature has short-changed us this season.
We were, however, fortunate enough to see up to 45cm fall last week, and with sunny high pressure lumbering over the Aussie Alps, today and tomorrow will perhaps be the best of the last of it and a perfect start to the school holidays.
We'll have a wet Wednesday as a front passes through, but that'll clear up early Thursday to a mostly fine day.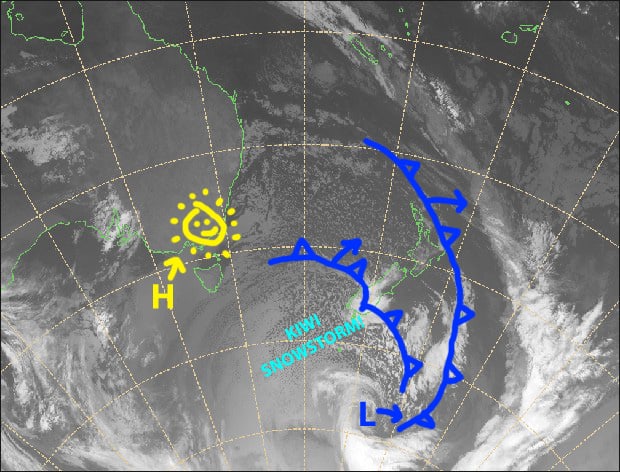 Monday 28th
We've got a chilly start to a clear, sunny day, with a light SW breeze.
Tuesday 29th
Another fine day, but we'll see high cloud increasing overhead and a northerly breeze will kick in.
Wednesday 30th
Rain and drizzle spreading over the Aussie Alps during the morning. Stiff N-NW winds.
Thursday 1st
Any remaining showers or drizzle should clear early to a mostly sunny day, with westerly winds.
Extended Outlook
Friday and Saturday look to be fine, but NW winds will pick up. We may see showers or rain during Sunday and next Monday as a front stalls on the western edge of the Aussie Alps.
From then on the situation is made more complex, as a low forms to the north along the front before dipping south next Tuesday or Wednesday. Depending on where the low dips south, we may see snow at some stage, or stages, through until next Sunday, October 10th.
That's all from me, have a great day.