Australian Forecast – Summer Vibes As Temps Climb And The Sun Shines
September 11th, 2023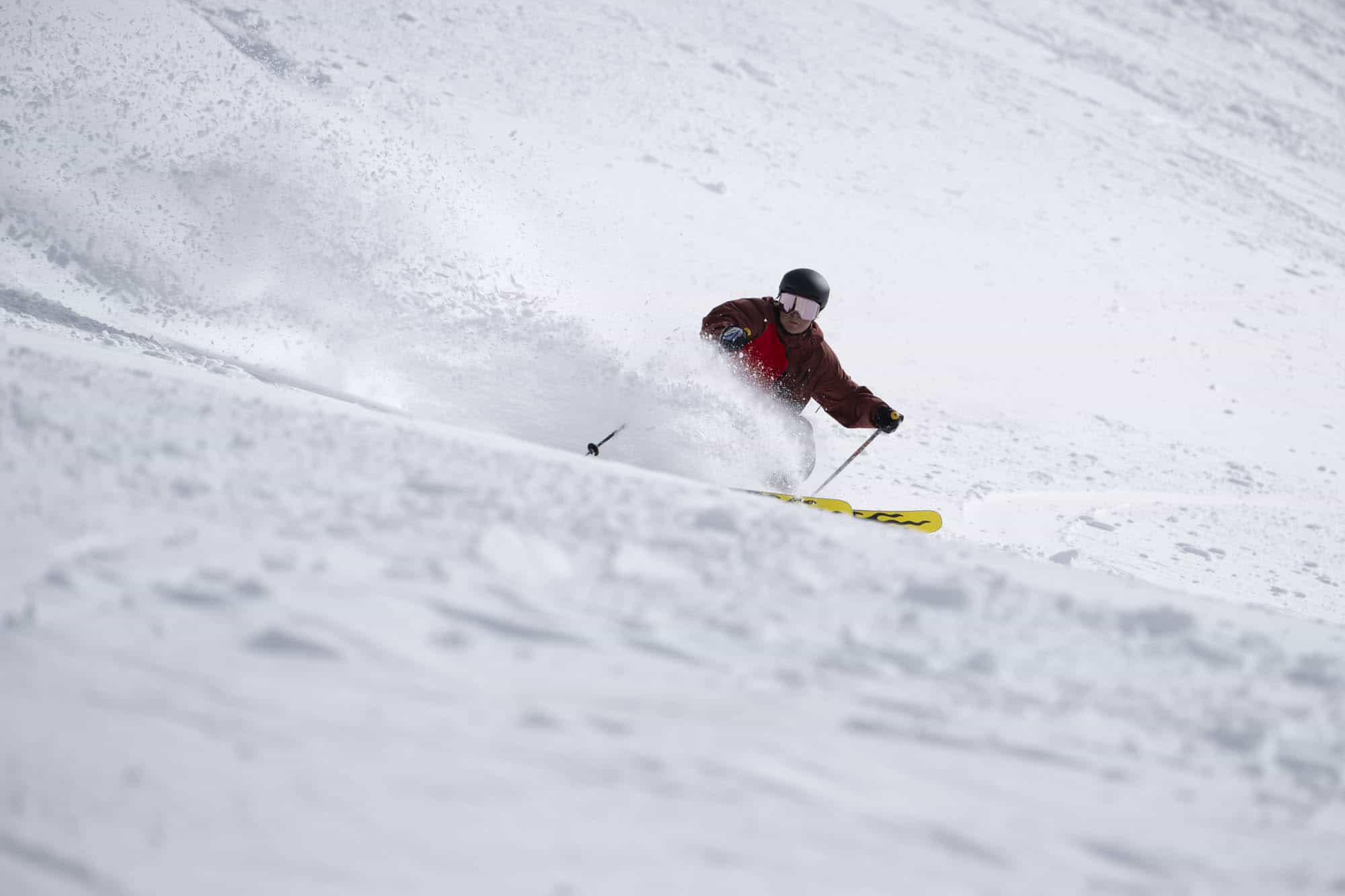 Mountainwatch | The Grasshopper
Written early Friday 8th September, valid to Sunday 10th September
It was a great to finally get some fresh powder under the skies at the weekend after a good 15-20cm fell on Friday, followed up by several more centimetres on Saturday. However, one can't help but feel for the plight of our precious snowpack as temps look to sky rocket this week, with little to no snow on the horizon.
So get amongst it while you can, especially today and the next couple of days, which will be fine and settled under high pressure. The snowpack should hold steady until Wednesday when temps really jump up, with peculiarly warm winds coming at us from the south, and then it'll really get soft and squishy underfoot.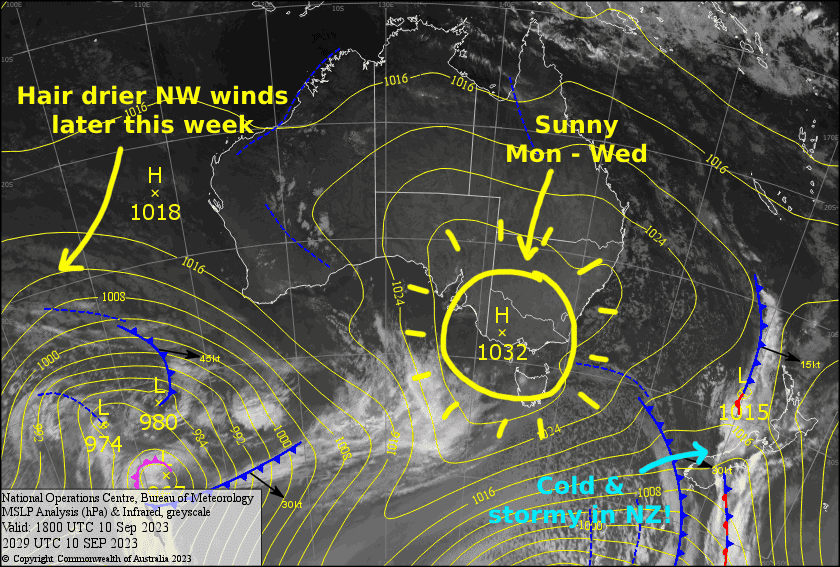 Monday 11th
Sunny skies and light breezes mostly coming from the west. Just a little bit cloud popping up this afternoon.
Tuesday 12th
A fine day, although there'll be a wee bit of cloud about, mostly mid-high level stuff. W-SW winds.
Wednesday 13th
Another fine day, with a bit of high cloud thrown in. Balmy S-SW winds.
Extended Forecast
The big yellow will be a constant companion throughout the outlook period, with barely a cloud to speak of. Hair drier NW winds will also get going during Friday and persist for the majority of the time, except for a brief lighter westerly interlude this Sunday.
Models hint at a potential cold front and a few snowflakes next Wednesday, but this is a long way off and will unlikely offer much relief if current forecasts hold true.
That's all from me today, folks. I'll see you again Wednesday.