Australian Forecast Wednesday June 9 – Eventful Opening Week
June 9th, 2021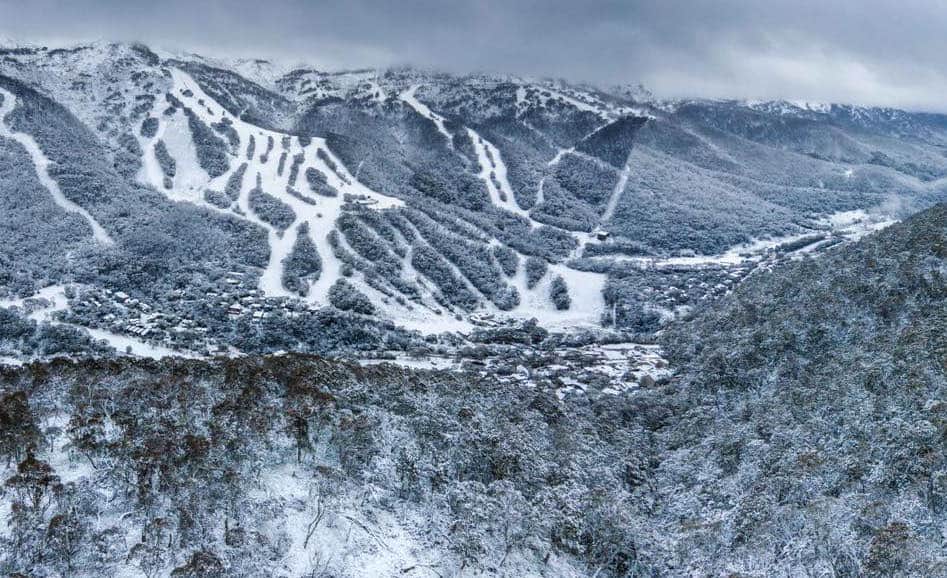 Mountainwatch | The Grasshopper
Valid Wednesday June 9 – Sunday June 13
Welcome to opening weekend 2021! Snow started falling yesterday with Perisher reporting 10cm and Buller and Thredbo, Falls and Hotham around 5-8cm each and it's not supposed to stop with today expected to deliver the largest snow totals of the week.
There has been plenty going on with the forecasted snowfall amounts bouncing all over the place due to the dynamic nature of the evolving Low-pressure system responsible for all the wild weather. Big accumulations towards one metre are possible, but we are at the mercy of freezing levels and as humid air from the Tasman wraps around the developing East Coast low over the next few days it is hard to forecast which locations may see rain fall instead of snow.
As a front moved over Victoria yesterday a low-pressure system formed in Bass Strait and is set to move north over Victoria today while a second low centreis developing off southeastern NSW. This second East Coast low is expected to reach its peak late Wednesday sit off the NSW coast until it weakens Thursday/Friday. Overall, we will see snow for the rest of the week, kickstarting the season, with NSW most likely faring a little better than Victoria due to higher elevations.
The question is just how much will fall and remain as a base, but maximum totals look to be over half a metre.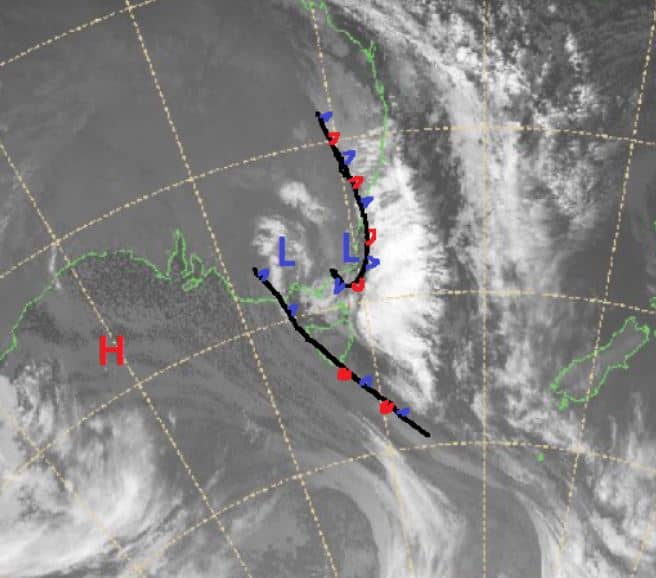 Wednesday June 9
Big accumulations possible for all around with snow above 1000 metres lifting to 1500 metres in Victoria where there is a chance of rain later and snow above 1000m in the Snowy Mountains. Winds moderate south to southwesterly.
Thursday June 10
Still snowing with the freezing levels low at around 800m early in Victoria rising to 1300m and freezing levels around 1000m in NSW rising later in the day. Should see 5-15cms falling above 1400 metres, higher totals in NSW
Friday June 11
Possible snow above 1500m for Victoria very high chance of snow above 1400m in the main range. Winds moderate south/southeasterly.
Saturday June 12
Very high chance of precipitation with snow possible above 1500m with 3-5cms in Victoria and 5-10cms in NSW. Light to moderate westerly winds
Sunday June 13
Possible snow flurries/showers with the freezing level high around 1900m in NSW resorts and possibly too high for Victorian resorts. Winds W/NW.
Extended Outlook
It will be interesting to see how much snow this system brings, and fingers crossed it puts us in a great position going into the season. Looking further ahead we are set for a period of higher pressure and light precipitation next week with milder temps and borderline snowmaking conditions.