Australian Forecast,Wed, August 3 – A Couple of Horrible Days of Wind and Rain, but Light Snowfall This Weekend
August 3rd, 2022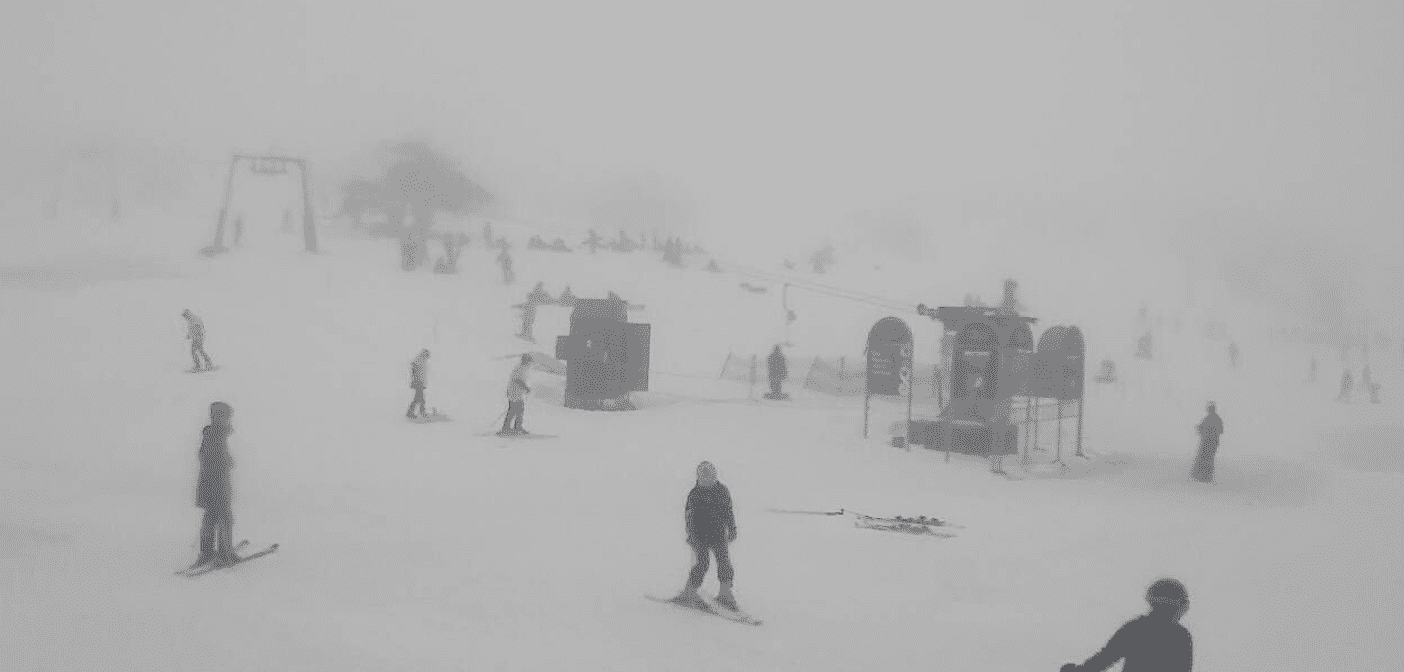 Mountainwatch | The Grasshopper
Valid 3rdAugust to 5thAugust
The next few days are perhaps the worst I've forecasted this season so far. We've got heavy rain and thunderstorms, gale force winds and low visibility in what will be a horror show, as a monstrous low-pressure system about the size of Australia slides under us from the west.
Snow levels are far too high today and tomorrow, but colder air on Friday will bring them down to around 1600-1700 before dropping even lower Friday night, with light snowfalls this weekend bringing some respite.
Rainfall totals over the next three days could reach 100mm or more in some areas, especially over NSW, but it's more likely to be around 50-75mm over Victorian resorts. So, yeh, it may be best to sit this one out with a good book and a cuppa and save yourself for the weekend.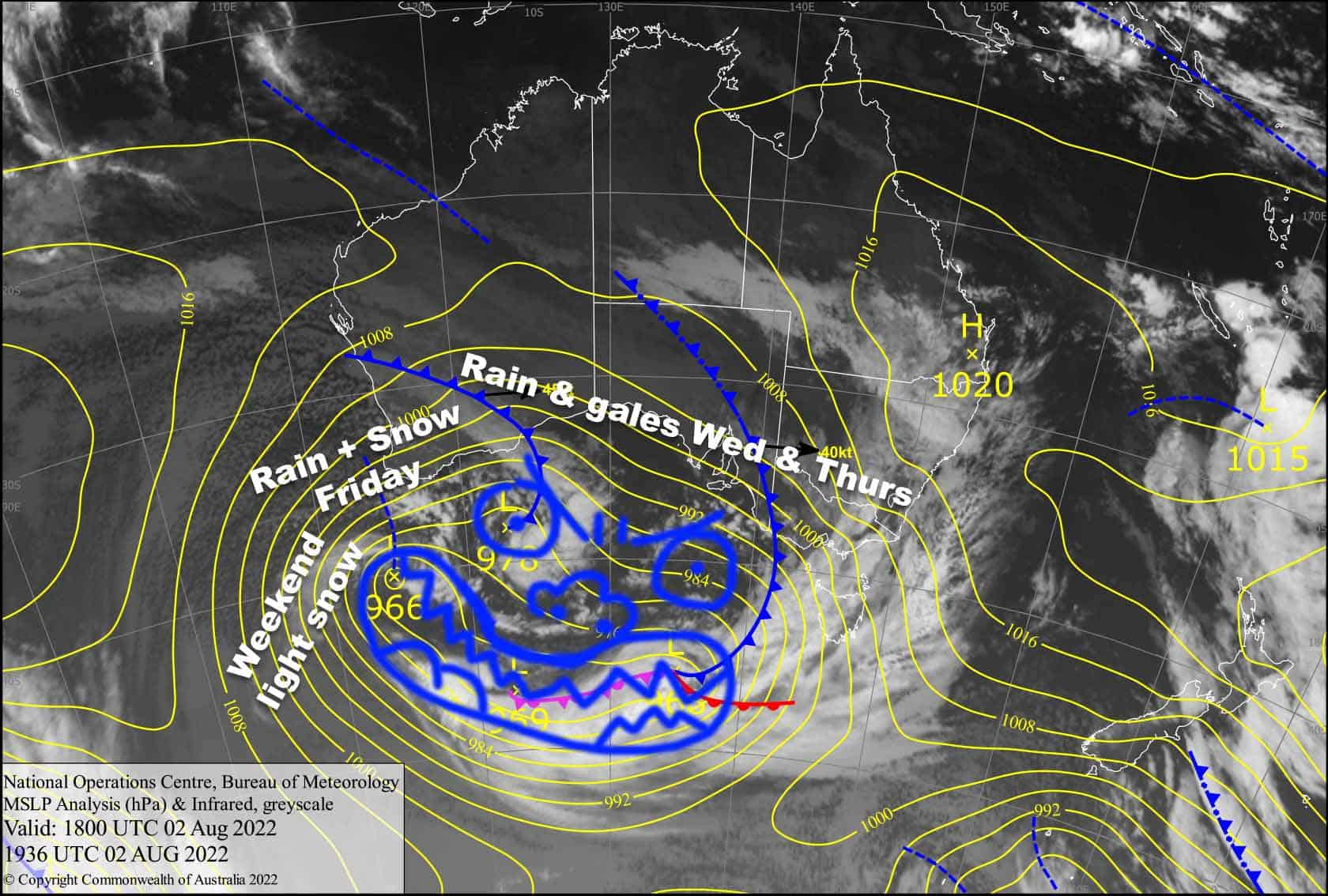 Wednesday 3rd
Heavy rain, backing off this afternoon. It's falling as snow up high at the mo, but snow levels will lift this morning and we'll just have the wet stuff from top to bottom. NW winds are blowing a gale and visibility will be limited.
Thursday 4th
Rain with heavy falls and thunderstorms, especially over NSW from late morning onwards. Strong to gale force NW winds continue and visibility will be reduced.
Friday 5th
Light snow/rain to start, but it'll gradually build in intensity throughout the day. Snow levels will mostly stick within 1600-1700m, but it may fall a little lower for a time during the morning and again at night, and it may also creep a little higher for a time in the afternoon. Strong NW winds blowing a gale in exposed areas and visibility will be limited again.
Extended Forecast
After  a horrible few days, relief will finally come this weekend as cold air finally arrives on the backside of the monstrous low, bringing light snowfalls as winds gradually turn southwards while abating. Snow accumulations are likely to be in the 5-10cm range, which won't restore what we lost in all that rain, but will at least provide a tidy surface to slide over, with the snow machines also adding an extra layer to the main trails.
We may see a few leftover flurries during Monday, but Tuesday looks mint as a ridge of high pressure passes by. Next Wednesday onwards is lining up nicely for a decent snowstorm. This could be the big one we need, fingers crossed!
That's all from me today folks, get out there and make the most of these great conditions. I'm sending out these forecasts every Monday, Wednesday and Friday.
Grasshopper
PS: Our team of on-the-ground independent snow reporters are up early each day, so check out the daily snow reports  for an accurate appraisal of  conditions in your favourite resort.