Australian Snow Season Outlook, July Update- Dare To Dream
July 7th, 2021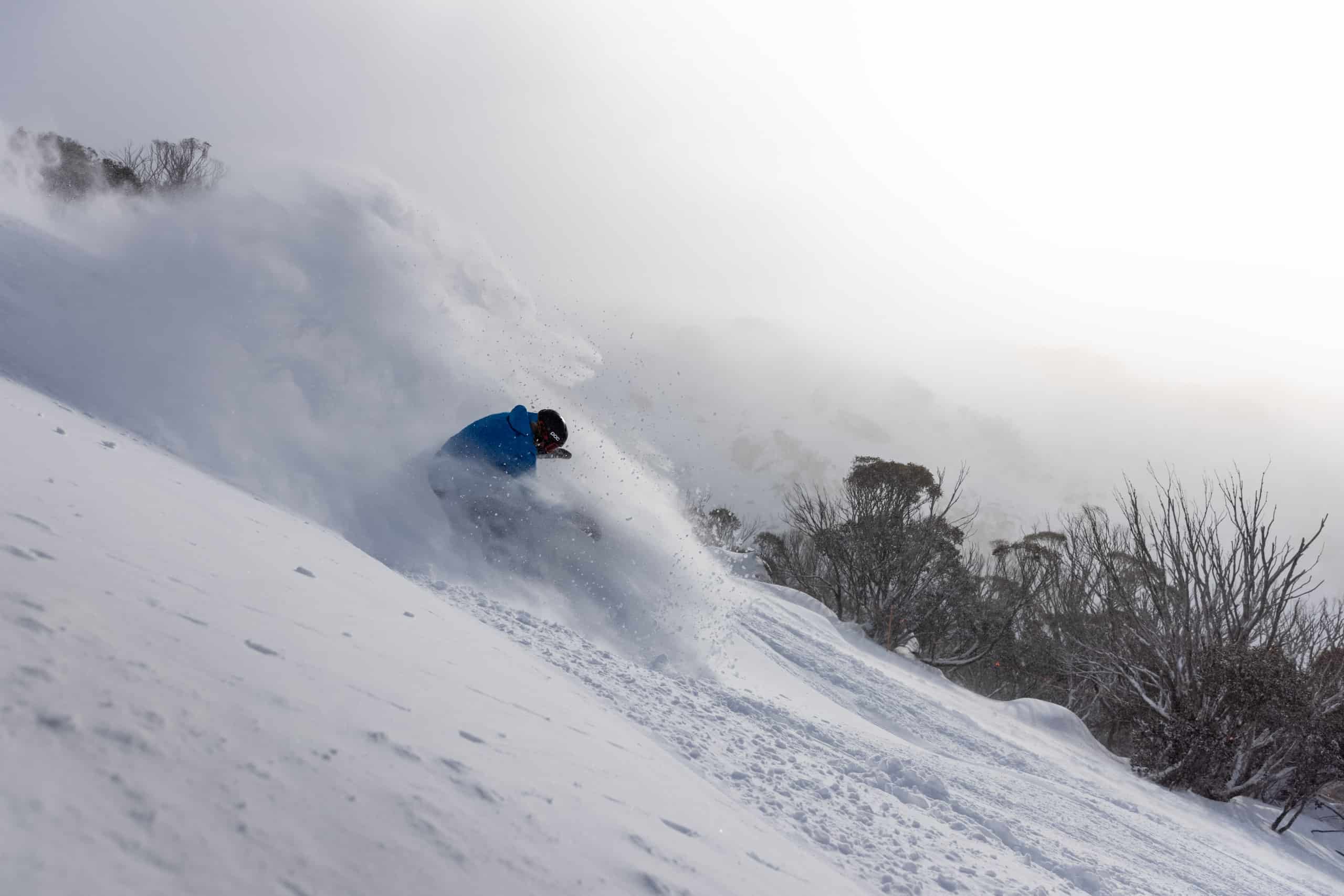 Mountainwatch | The Grasshopper
The season is up and running but we are still patiently (or impatiently) waiting for more terrain to open. We have been plagued with wetter conditions early in this snow season, but with a little over 20cm from last weekend we are not looking as bad as you might think for this time of year.
This week is quite tame for the Alps with pleasant days and maybe a little bit of snow later in the week. Around the grounds right now the NSW resorts are leading the charge with an average base of 54cm (taken from Spencers Creek) and for Victoria, Hotham, Falls and Buller are sitting at 46cm, 36cm and 31cm respectively. These numbers are quite good considering the wet weather we have had to endure early in the season and hats off to the snowmakers for making the most of the recent cold temperatures. As we move further into winter in the coming weeks with any luck, we can watch these numbers steadily rise.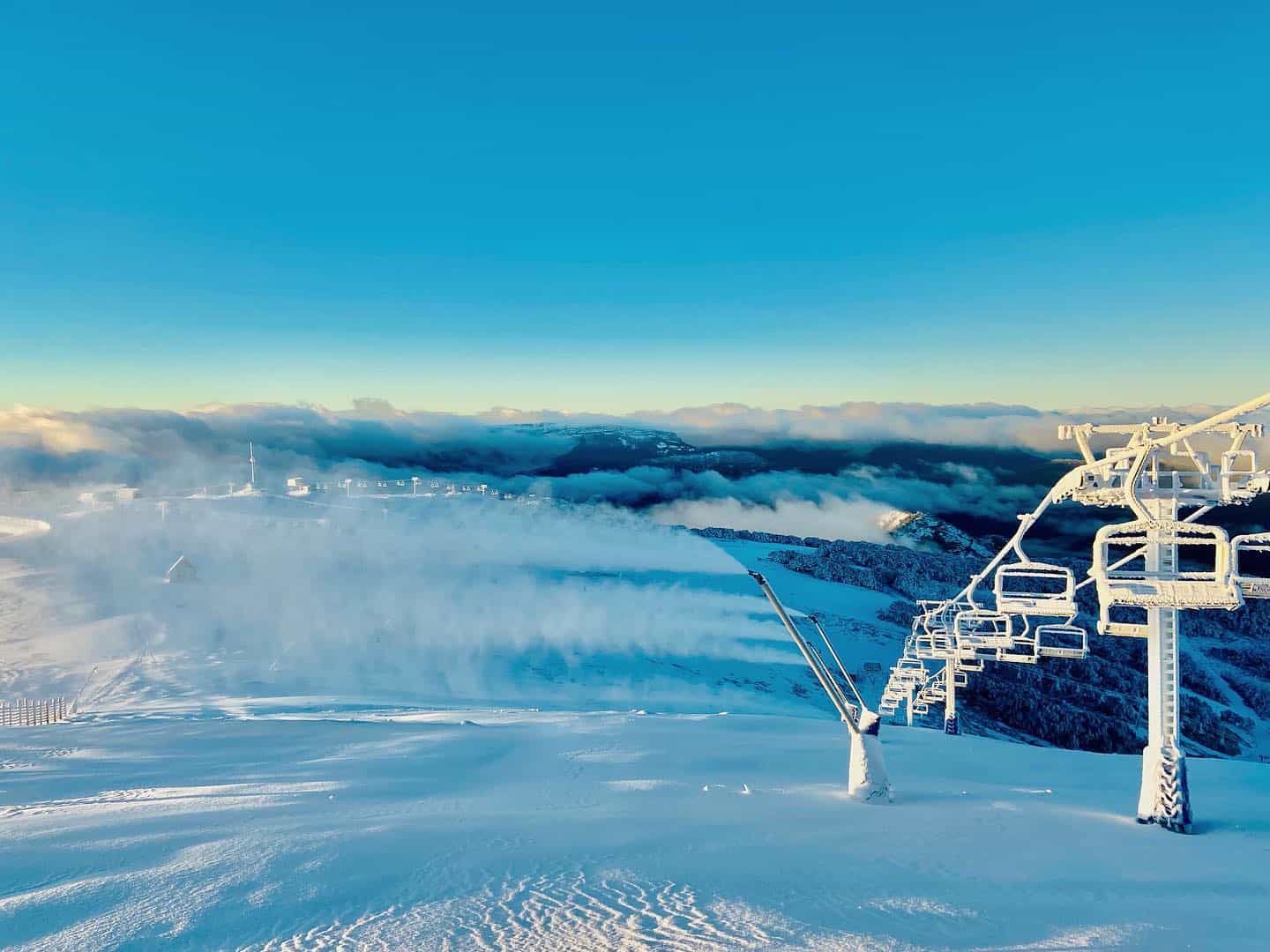 Drivers
I know I have mentioned the IOD possibly swinging negative in my past seasonal outlooks and I'm going to have to mention it again except with more confidence. Right now, the IOD is below the negative threshold and has been there for five weeks, for a negative IOD event to be declared it must remain there for 3 weeks. What does it mean? We have already seen some fingerprints of the IOD in storm systems coming through. Warmer than usual sea surface temperatures to the north of Australia associated with the IOD mean more evaporation and available moisture.
This moisture can be funneled down from the northwest of Australia to the southeast and wrap into approaching systems giving them a little more kick. Temperatures in the southeast are also usually below average during a negative IOD event which is always ideal for ski resorts.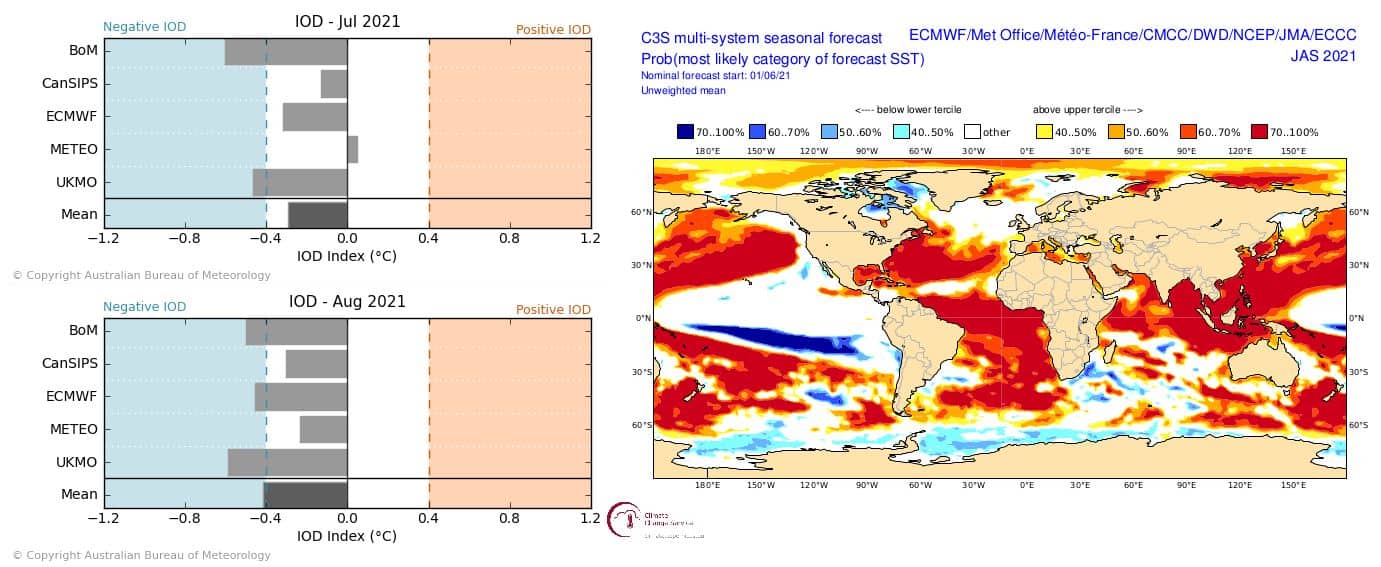 ENSO is still neutral, and it looks to remain on the cooler side with a La Nina event possibly developing towards the end of the year. Last year we had a La Nina event and this is not unusual for one La Nina to succeed another La Nina event. ENSO events do typically peak around December so we will wait and see if one develops later in the year.
The SAM has been largely positive since my last seasonal outlook, promoting those east coast low type systems that we have seen which typically bring wet storms. But SAM phases are largely variable and do not last long, and hopefully we will feel the force of a negative SAM and IOD combo soon enough.
Temperature and Precipitation
The BOM is still calling for warmer and wetter than average temperatures. However, the outlook for the next three months does look slightly better than the last outlook for June, July August. Overall, the predictions for temperature haven't changed much and fingers crossed the warmth stays away from the precipitation bearing systems for the rest of the winter.

 Dare to Dream
Do not despair about our current situation just yet. If we take a brief trip down memory lane to one of the best seasons in the last five years, we stumble across 2017, which offered a max snow depth of 240.9cm after a series of potent storm cycles. Comparing the evolution of the snow depth at Spencer's Creek to this year we can see 2017 got off to quite a slow start, emphasising that winters are extremely chaotic and only take a couple of significant events to change their shape dramatically.
There are also a few interesting parallels between 2021 and 2017 with both falling during neutral ENSO activity and in 2017 the Equatorial Pacific cooled to form a La Nina in December which, as I said, is possible for this year. While I'm not saying that in the next few months we will climb to an exact depth of 240.9cm in Spencer Creek (that would be nice), but I am saying that it is still way too early to throw in the towel.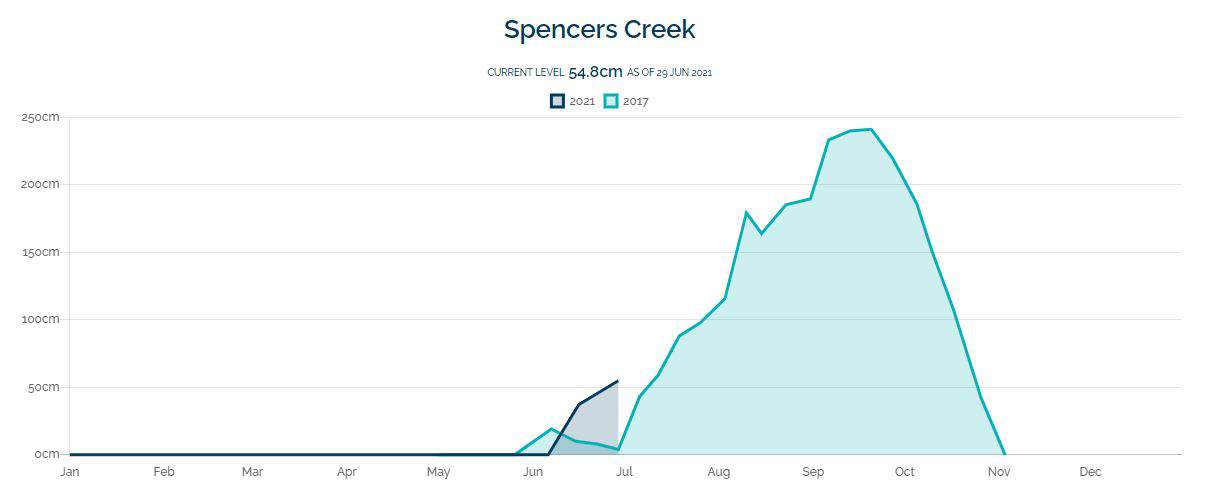 So, moving further into winter we are still on track for an average season. A little bit of luck and some patience will be important as there is still much to play out. Enjoy the fine weather this week before some snow early next week. Keep up to date on what's happening next week in my daily forecasts.
That's all from me folks. If you've got a different theory on what's going to happen this winter, or just want to provide feedback, then please hit me up on the discussion below. Or you can follow me on Facebook.