Australian 2021 Snow Season Outlook – June Update
June 2nd, 2021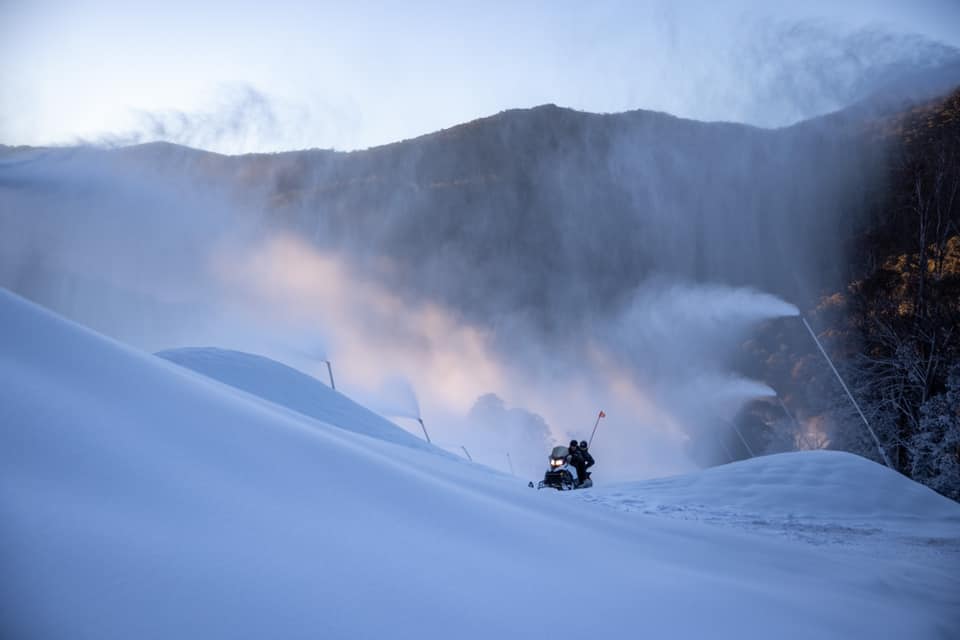 Mountainwatch | The Grasshopper
The countdown to the opening Queen's birthday weekend is getting shorter and shorter the mornings are becoming colder and colder. The weekend's big snowfalls may have dropped on the other side of the Tasman – a massive two-to-three metres on the upper mountain in Mt Hutt – but Australians can't help but get a little bit excited now that it is winter.
We have seen a little bit of early season snow in Australia over the past month and up until last night, cold nights and mornings have been conducive for resort snowmaking operations. Perisher has even announced it is opening a week ahead of schedule with lifts spinning from this Friday, June 4 on Front Valley which has a decent cover courtesy of the snowmakers.
However, we are still waiting for a big season-starting storm to build a base across the Aussie Alps and in non-snowmaking areas. The good news is that in the short term there are possible light snowfalls on the way later in the week. A band of high-level cloud is expected to move across Western and South Australia with a cold front expected to hit the mountains around Friday and another larger system on Sunday. Friday should bring modest totals, but there is a possibility for more substance afterwards with more precipitation forecast nearly every day next week.
At this stage models suggest totals by the end of next week to be from 10 to over 30cm in some locations, with the highest one-day totals expected on Tuesday while on and off flurries and cloudy skies are expected to welcome us for the opening weekend.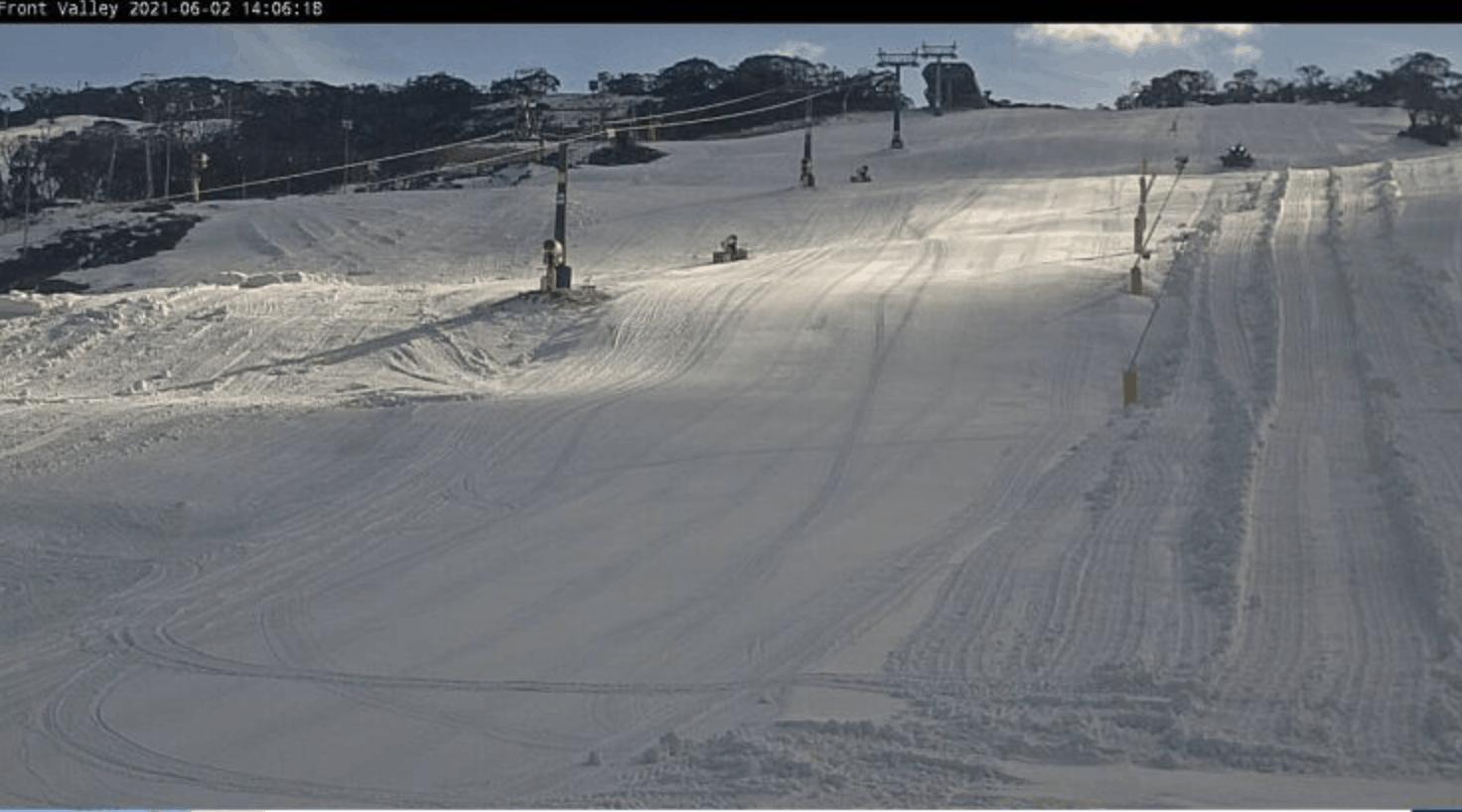 Climate Drivers Remain Neutral
The state of the climate drivers addressed in last month's seasonal update remain similar, but with a little more confidence. ENSO is still expected to remain neutral for the entirety of the winter season which lends itself towards a neutral snow year. The IOD (Indian Ocean Dipole) is also predicted to remain neutral for the first half of winter but the previously mentioned possible negative swing, which would bring increased moisture to the southeast and historically increases  snowfalls, may still be on the cards, with some models predicting it to develop sometime during in the second half of winter. The timing of the different models varies and may change as the prediction skill improves as we move into winter. Based on climate drivers alone this still has us well-placed for decent snowfall totals.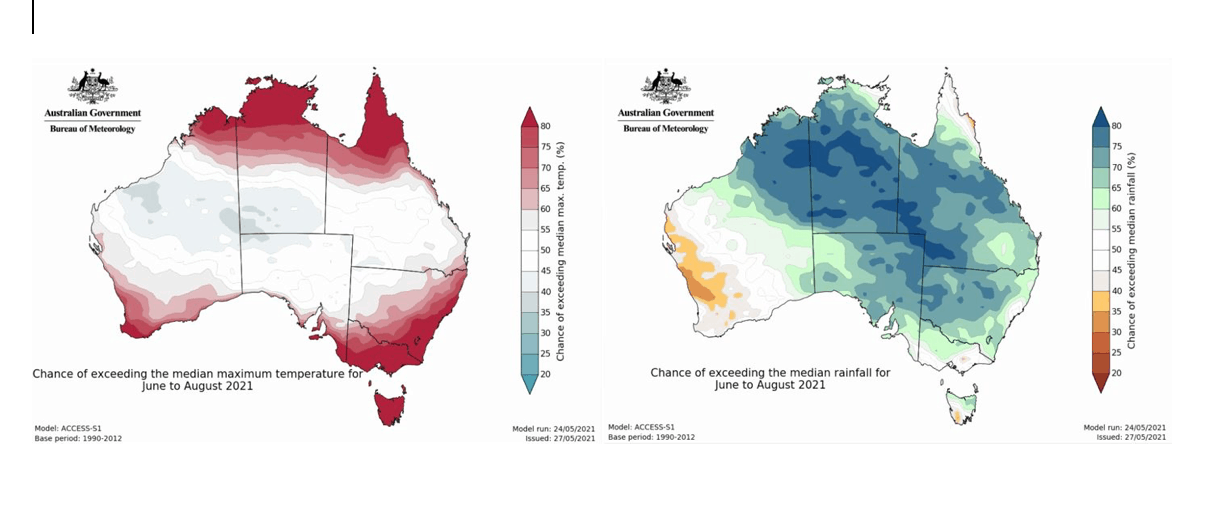 Current projections by the BOM are still calling for warmer than average temperatures over most of Australia, including the Alps, and a most likely wetter than average season as seen in the figures above. These seasonal forecasts haven't altered much in the last month but have got slightly wetter. On the surface this suggests a warmer wetter winter, which is not what we want to hear. Higher than average precipitation forecasts stem from the warmer than normal Sea Surface Temperatures (SST) over the north/northwest of the country as shown below. If an IOD does develop this available moisture will increase and push further down to the southeast of the continent with the potential to become snow.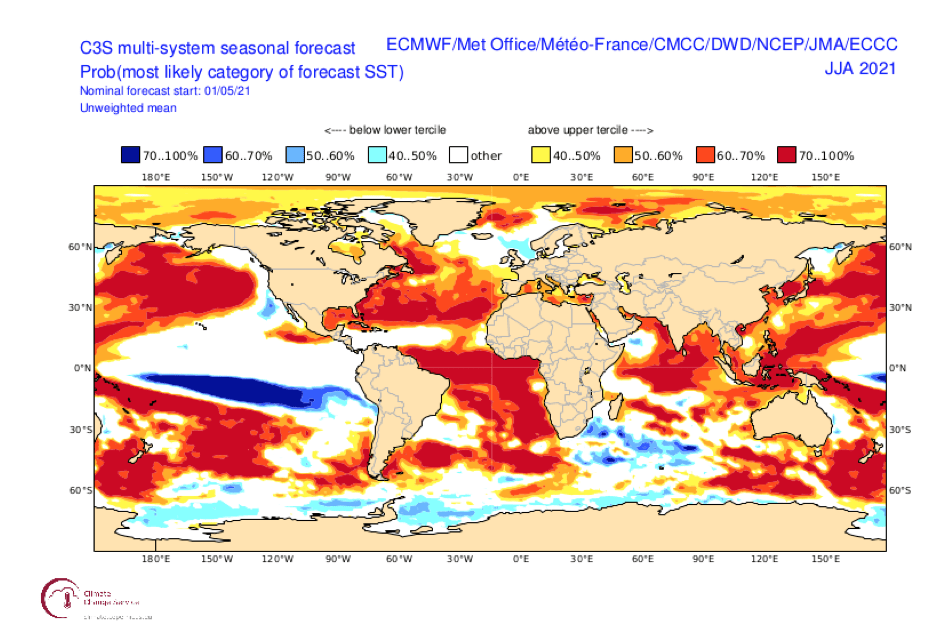 Bring on More Negative SAMs
Looking ahead there is still much to play out with the importance of smaller frequency influences of other drivers like the Sothern Annular Mode (SAM) that when negative can kick up some cold polar air to meet some of this wetter than usual moisture. SAM phases occur on roughly fortnightly scales, so it is too early to predict how it will evolve for the rest of the season. Right now, the SAM is in a negative phase and is a driver behind the next storm cycle expected at the beginning of next week.
Overall, the state of the climate suggests we are in for a reliable "normal" Aussie snow year, which in itself is hard to define. We are at the mercy of recent warming trends which suggest the neutral climate is becoming drier and hotter. However, with the erratic nature of "normal" conditions we are still in good stead for a great return to skiing and snowboarding and the joy it brings for many who may have been forced to sit on the bench and have last year off.
In the short term there are possible light snowfalls on the way later in the work week as a band of high-level cloud moves across Western and South Australia, followed by more snow next week. That could be good timing for the official season opening on June 12, but I'll tell you more on June 11, when we launch my daily forecasts for the 2021 winter. Bring it on!!
That's all from me folks. If you've got a different theory on what's going to happen this winter, or just want to provide feedback, then please hit me up on the discussion below. Or you can follow me on Facebook.