2022 Australian Snow Season Outlook – July Update. Frequent Top-ups in the Short Term
July 9th, 2022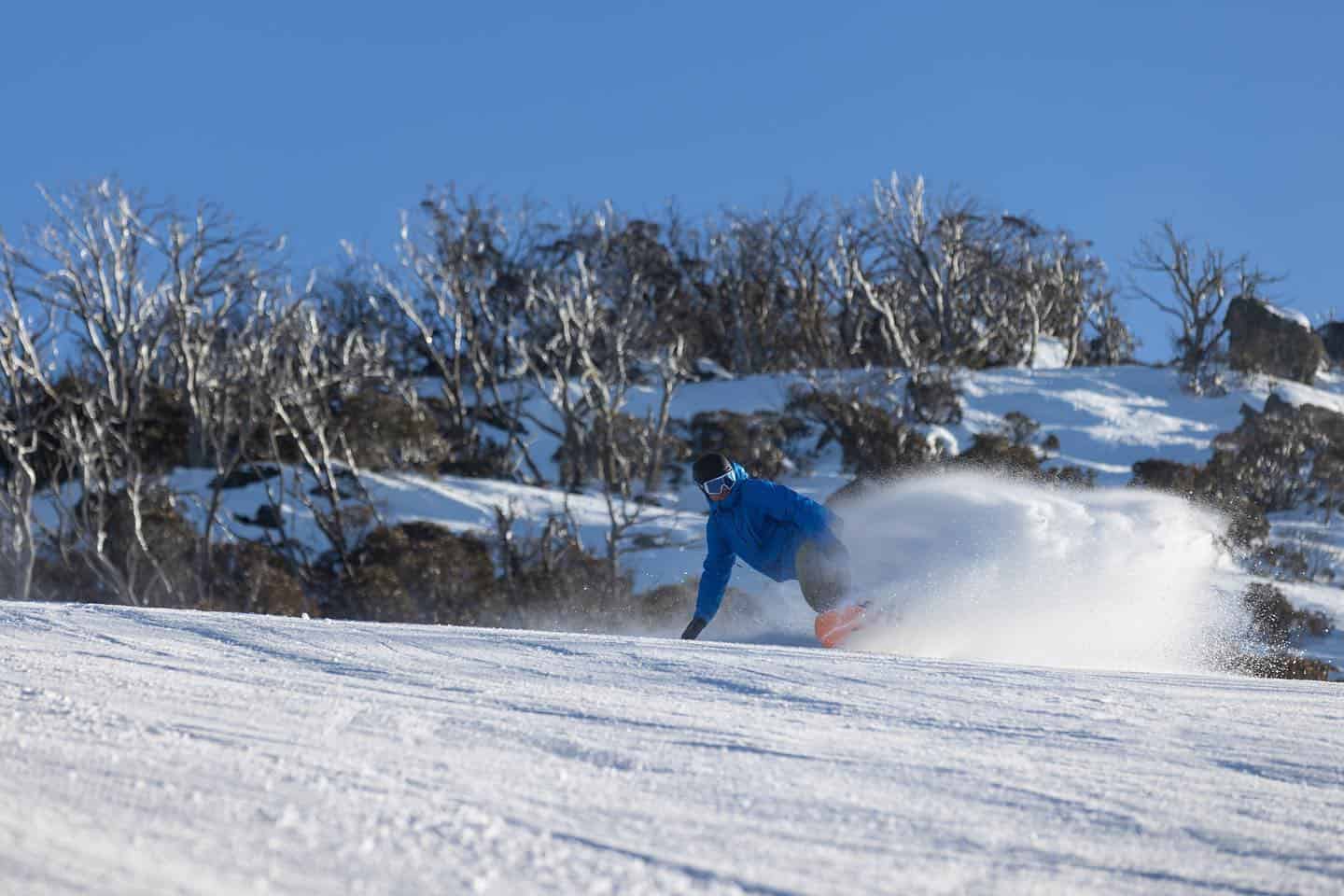 Mountainwatch | The Grasshopper
 The base has been laid, we've got several top ups on the way, and climate models and drivers are mostly stacked in our favour for the rest of the season – we're looking good out there.
Two big snowstorms within the first week of June saw the best start to a season in over two decades, the BOM stating it as the most "significant" early season snowfall since 1968! Snow fell to around 800m in the Aussie Alps and over a metre accumulated at higher elevations, leading most resorts to open a week early.
Since that first week of June, pressure over the Aussie Alps has mostly been on the high side of the ledger, forcing low-pressure systems to slip underneath us and providing only a few light dustings here and there. Snowmaking conditions haven't been that great either. The first several days of July were particularly unkind, where humid, foggy and drizzly conditions gnawed at our snowpack, which is now getting rather thin on the lower slopes.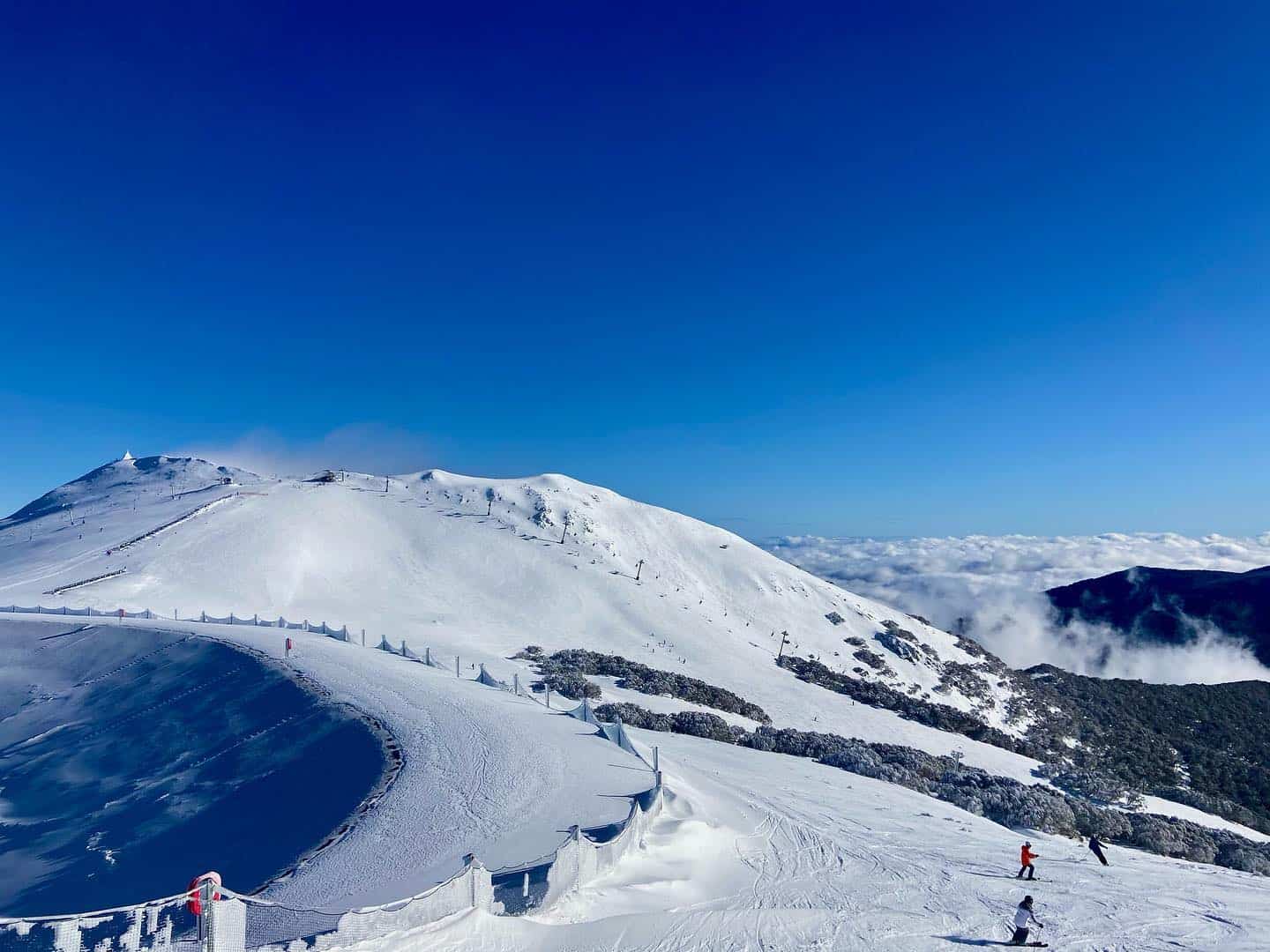 Still, our snowpack is good for this time of year, considering we often have to wait until mid to late July for snow depths to reach the one metre mark at Spencer's Creek, which had a reading of 101.2cm on the 29thJune after reaching 118.3 two weeks prior. Not to sound ungrateful or anything, but we could definitely do with some fresh snow.
Fresh snow you say? Voila! There you go!
In not a moment too soon, several top ups over the next ten days or so (starting from yesterday, Friday the 8thJuly) should see something like 15-30cm falling across the Alps, possibly even more in Victoria depending on how a cold front plays out next weekend (16-17thJuly). For more details on the short-term forecast keep checking here.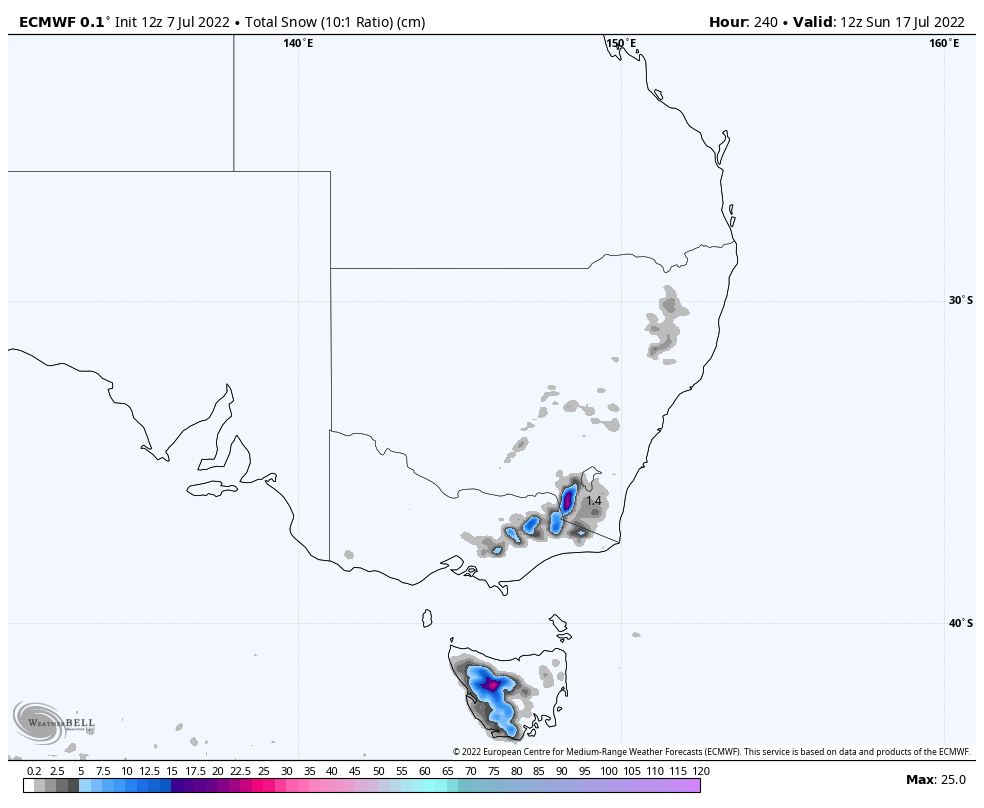 Further out into the forecast fog, one or two more top-ups could be on the cards around the 21st-23rdof July. And at a long shot, there's maybe, possibly something showing up in the ensemble models at the end of the month, but don't quote me on that!
Although not big, these small, yet consistent snowfalls should keep the slopes in good shredable order and give the snowguns plenty to do.
Aug-Sept-Oct outlook
Our big climate drivers in the tropics – the Indian Ocean Dipole (IOD) and the El Nino Southern Oscillation (ENSO) – continue to indicate we'll cop a fair amount of precipitation over the next few months, especially on the NSW side of the Aussie Alps due to a likely anomalous easterly flow.
After low rainfall across New South Wales and along Australia's east coast during June, the first week of July has more than made up the shortfall, with major flooding as well as record rainfall at some gauges. This suggests these climate drivers may have finally kicked inafter possibly being held back by the Madden-Julian Oscillation, which was strongly active in the western hemisphere for most of June.
The IOD index has been below the negative threshold for the past three weeks, and it is expected to remain there for rest of the snow season, although it'll take another five weeks for an official negative episode to be declared. A weak La Nina-like influence is expected from the Pacific Ocean, despite the BOM's thresholds for La Nina aren't likely to be met until after the snow season draws to a close.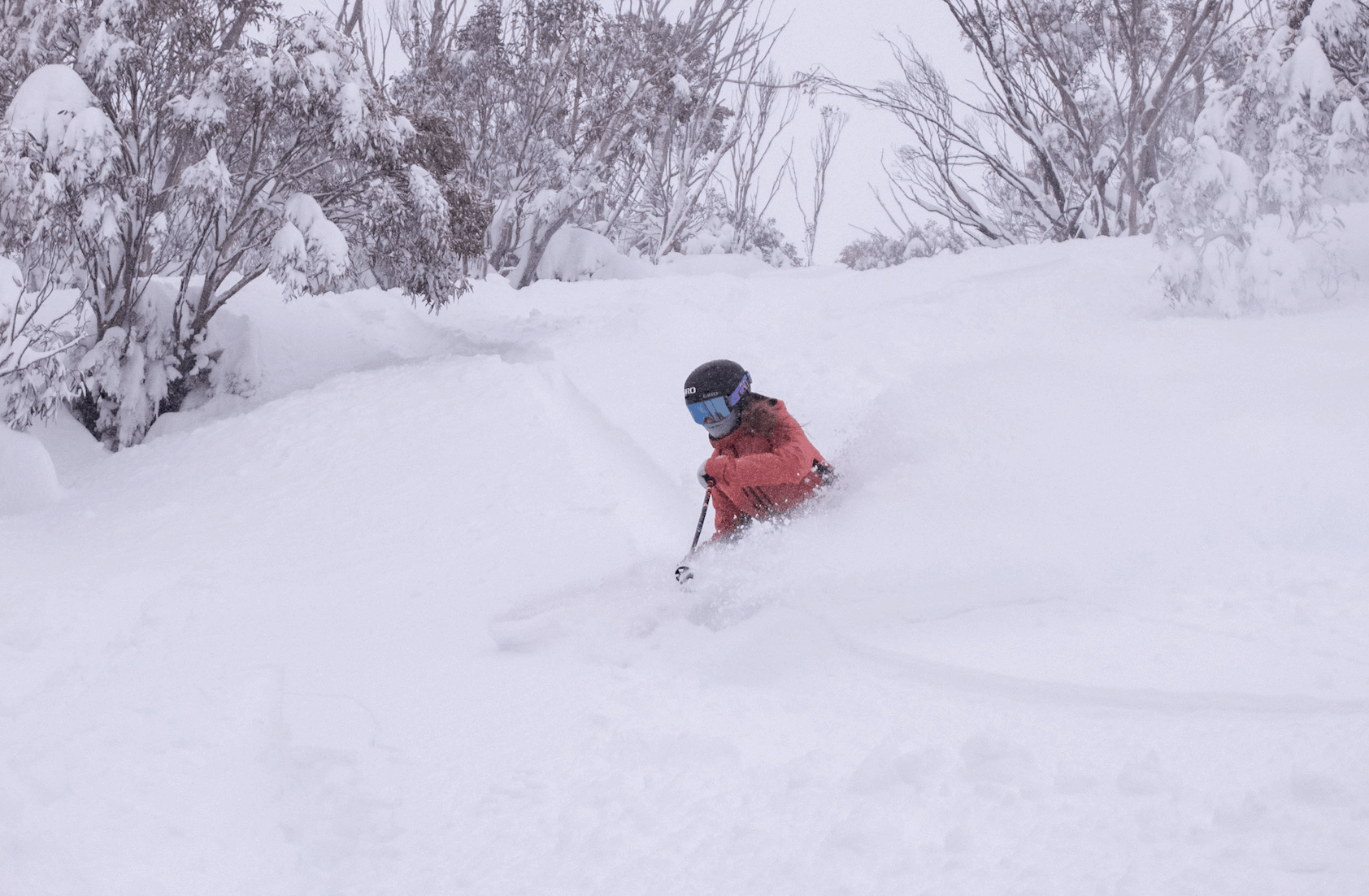 Negative IOD's are the bombdigidy for Aussie snow, particularly late in the season, whereas La Nina's by themselves aren't particularly great as they tend to be too warm these days. However, when La Nina and a negative IOD link up, temperatures tend to be lower on average than either event individually – it's a match made in heaven!
However, the BOM's climate model expects nights will be warmer over the next few months, likely due to increased cloudiness and warmer than average sea surface temperatures surrounding Australia. Daytime temps are also expected to be warmer during August, and a slight chance of being warmer on the Victorian side during September.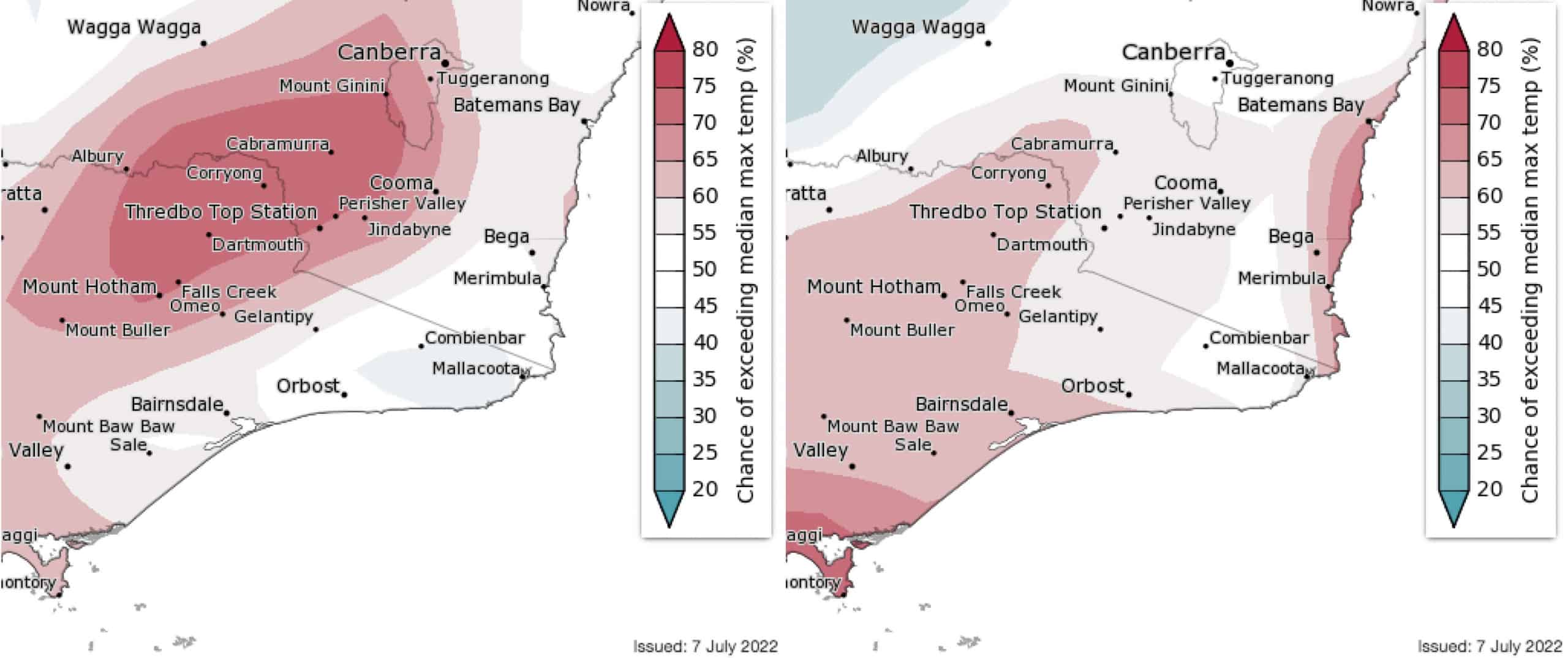 The BOM's outlook is far from scary, earlier outlooks looked warmer, and even less scary are model forecasts for temperatures higher up in the atmosphere. Temperatures at about 1500m altitude, where atmospheric pressure sits at 850hPa, give us a better idea of an airmass away from surface influences, such as the sea surface and the diurnal variation in land temperatures. Conveniently, this is also about the height of Aussie ski resorts.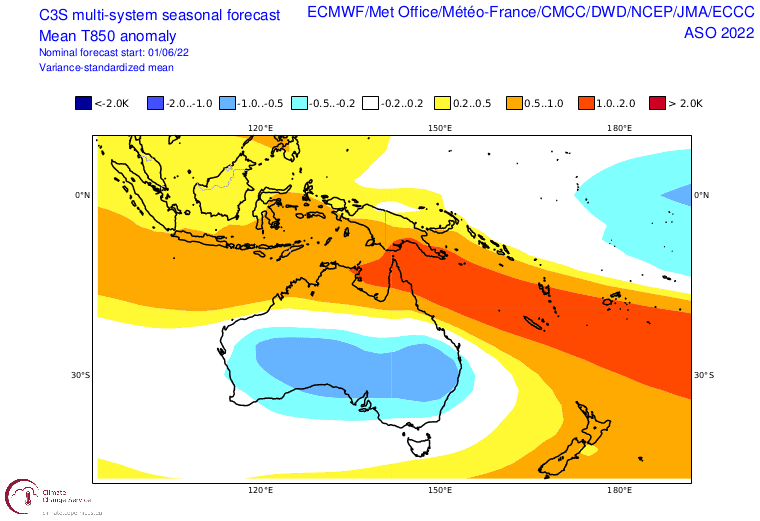 Here, at 850hPa, the bulk of climate models have the Aussie Alps snuggly tucked between a bean-shaped blob of cooler than average temps to the west and north, and warmer temps to the east and south. There is a tendency for this cold bean to grow in size and strength throughout the season, indicating a trend towards colder airmasses later in the season and hopefully buckets of powder.
Wrap-up
 Frequent top-ups in the short-term, and with the climate drivers and models mostly stacked in our favour in the long-term, I'd say we've got a good chance for an above average season, especially on the NSW side. Failing that, an average season is more likely than a below average one.
Well, that's my two-bobs worth. If you've got a different theory on what's going to happen this winter, or just want to provide feedback, then please hit me up on Facebook and hit the follow button while you're at it.
Grasshopper.