Australian Storm Journal – July 9th – A Well-timed 35cm Top-up
July 9th, 2018
Mountainwatch | Reggae Elliss
The past week has been a classic example of the ups and downs of an Australian snow season, how fragile our snowpack can be and how quickly it can be repaired. Last Monday, July 2, the temp at 6am at perisher was -8. Two days later at 6am, it was +7 with hair-dryer northwest winds causing significant snow-melt at all resorts.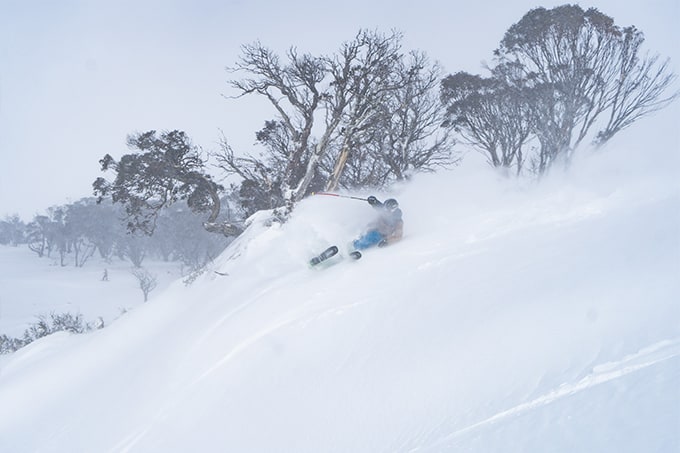 Typically, these winds were the prelude to a couple of cold fronts, the first bringing a bit of drizzle and snow showers above 1800 metres on Thursday night before a stronger front hit on Friday. This was the one the Grasshopper had been pointing too for a week or so, not a big three-day blizzard like we saw in mid-June, but a "vigorous cold front" with potential for 25-30cms of snow across the weekend, the first falls starting on Friday morning.
The Grasshopper was on the money, the drizzle turning to snow here in Thredbo around 10.30 on Friday morning, snow showers dropping 10cms on the top half of the mountain by the time lifts closed.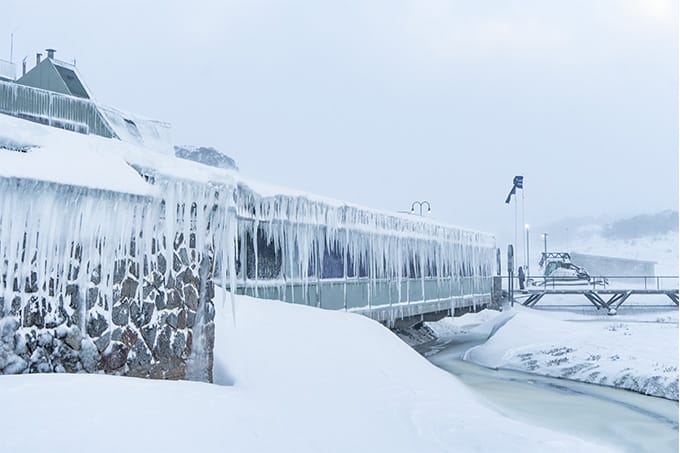 On Saturday morning all resorts were reporting 10-20cms overnight and the snowfalls were set to continue all day. The wind was strong out of the northwest, up to 85ks around the peaks in NSW, and with poor visibility in open areas it wasn't a day for fair-weather skiers. However, for those who enjoy being out there in a storm the rewards were there, with fresh snow and wind-blown drifts all day.
For me, Saturday afternoon was the pick of the weekend, with few people and fresh tracks each run. The snowfalls continued overnight Saturday and Sunday morning was all about fresh tracks, with plenty of keen people lined up for first chair. It was another good day, the snow a little denser than Saturday, but no one was complaining as the storm totals were nudging 30cms in two days.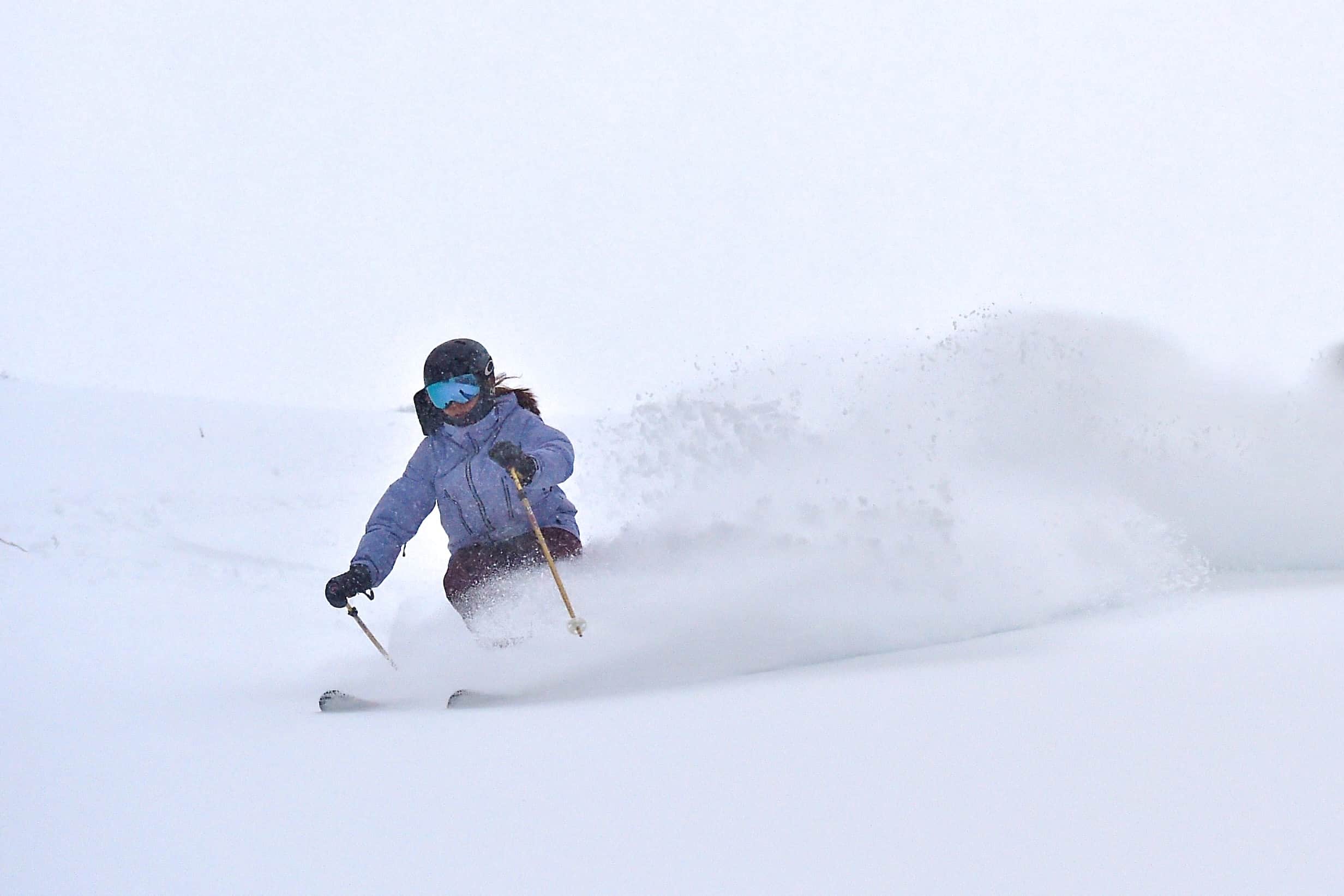 Today the weather has cleared and it's a fine, cold day in the mountains. Our on-the-ground snow reporters are calling three-day snow totals of 25-40cms, an excellent turn-around after last week's warm weather.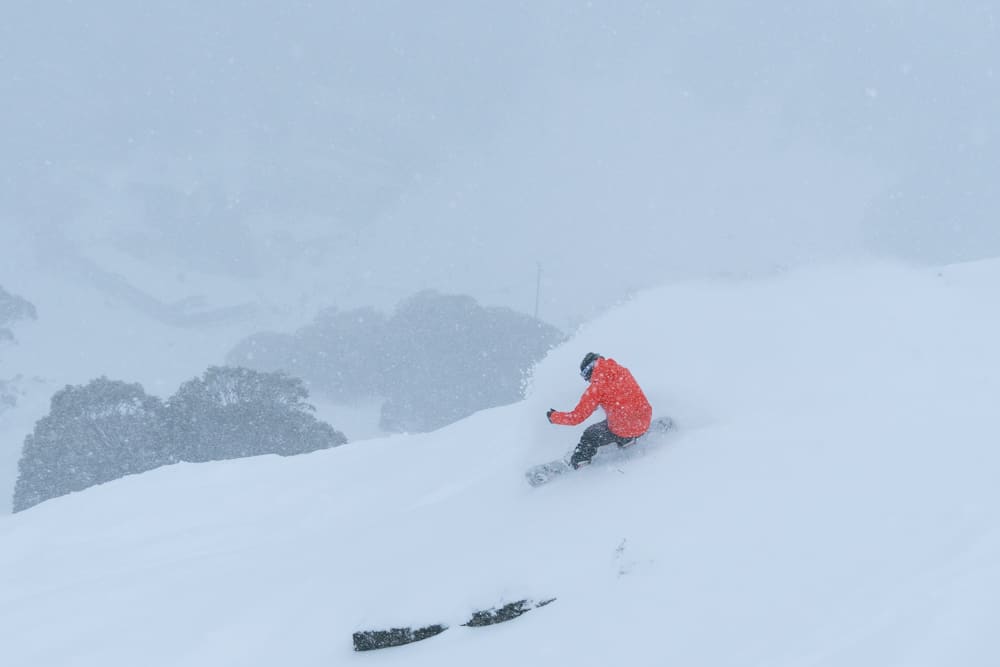 School holidays are in full swing and we're looking at a mainly fine week with very cold overnight temps and the snowmakers will be adding to the base every night. So, as for when we'll see the next snow-bearing front, the Grasshopper is watching some potential storm activity early next week that may bring some decent falls.
Check his daily forecasts to follow its progress.