Australian Weekend Forecast, Friday August 12 – Wet & Showery Next Two Days, But Good Snowfalls To 1500m Sunday To Tuesday
August 12th, 2022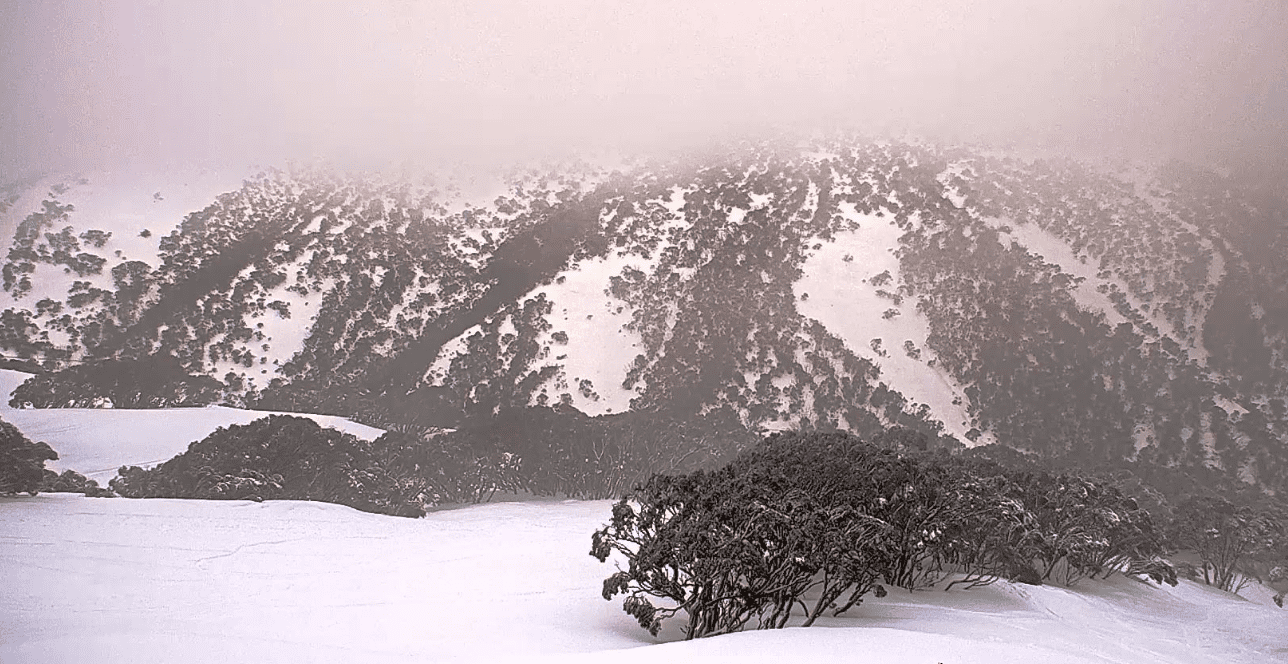 Mountainwatch| The Grasshopper
Valid 12thAugust to 14thAugust
A low has parked up just west of the Aussie Alps for today, and will then slowly creep over us during Saturday, with showers only falling as snow up high, and the potential for afternoon thunderstorms popping up.
Sunday is the day that we've been waiting for. Snowfalls will build through the day, falling to around 1500m, as the low deepens and makes an arcing turn towards the Bass Strait.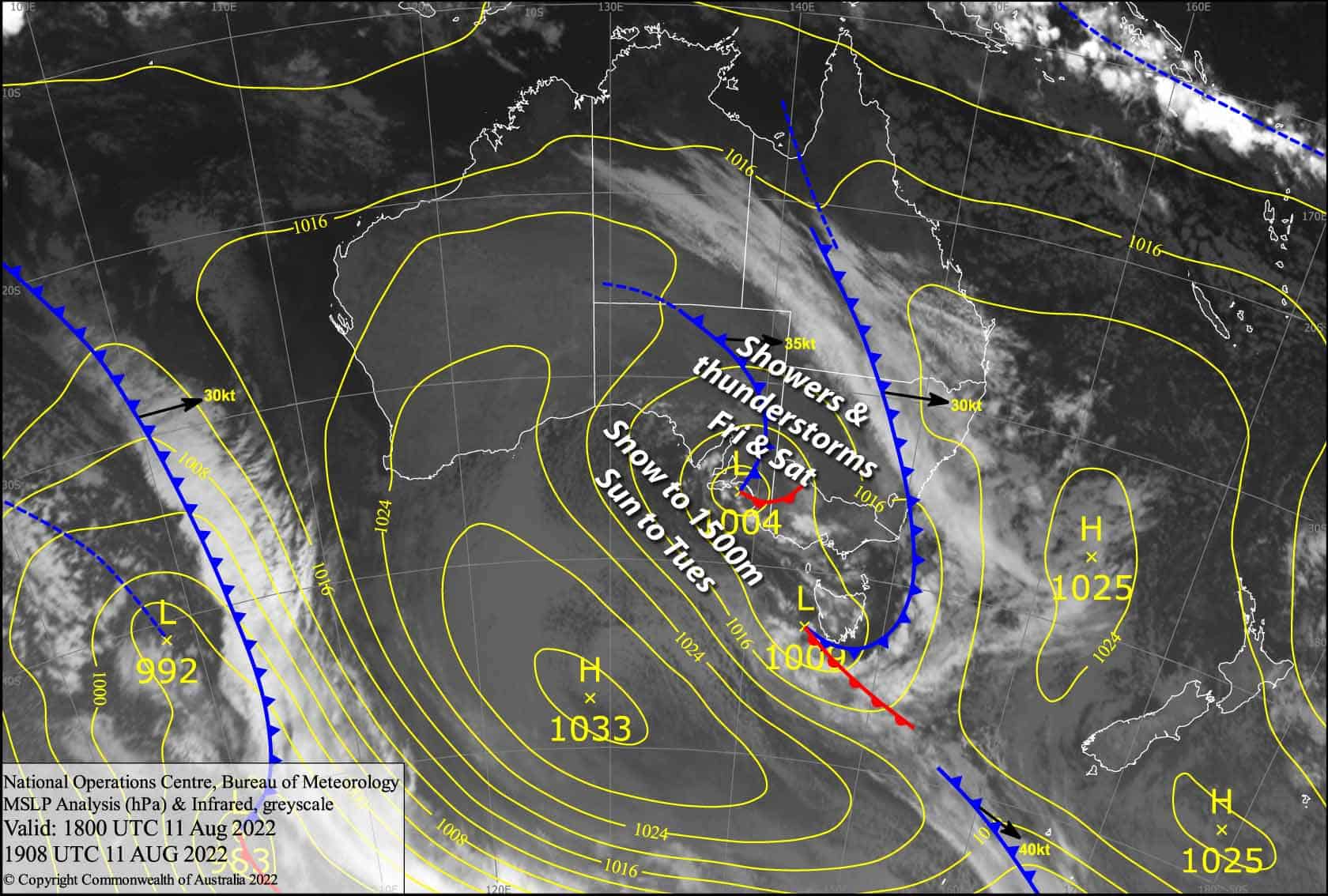 Friday 12th
Snowfall over NSW will back off to occasional showers this morning, as it has already done in Victoria. We could see cloud breaking up for some brighter conditions this afternoon, although there is a low risk of isolated thunderstorms popping up.
Snow levels are currently sitting around 1600-1700m, but will gradually lift above 1800m this afternoon, although thunderstorms could bring heavier precipitation and snowfall to lower levels.
Strong NW winds gradually turn to the north while abating.
Saturday 13th
Not a bad start to the day, although there cloud be a little cloud and one or two showers about. Showers will flair up during the afternoon with possible thunderstorms, then clearing evening.
Snow levels sitting above 1800m, but may be lower if you happen to be under a thunderstorm where the precipitation will be heavier.
Light breezes from the north, becoming variable during the afternoon.
Sunday 14th
A few snow showers becoming more persistent and heavier from midday. Snow levels sitting around 1500m. W-SW winds strengthening.
Extended Forecast
Snow continues to fall in the Aussie Alps during Monday and Tuesday as the low finally drifts away into the Tasman. Snow levels will continue to sit around 1500m, with only wet, sleety falls below that. From Sunday through Tuesday, snow accumulations are looking to be in the 15-30cm range, but with a decent dose of uncertainty, I wouldn't be surprised to see up to double that in some areas – that would be nice indeed!
A cold front should see rain developing on Wednesday before the snow arrives on Thursday, which could actually give us a decent top up.
The next system looks to arrive next Friday or Saturday, with two or three days of snowfall on the cards.
That's all from me today folks, get out there and have a hoot. I'm sending out these forecasts every Monday, Wednesday and Friday.
Grasshopper