Australian Weekend Forecast, Friday July 16 – Cold and Snowy Start to the Weekend
July 16th, 2021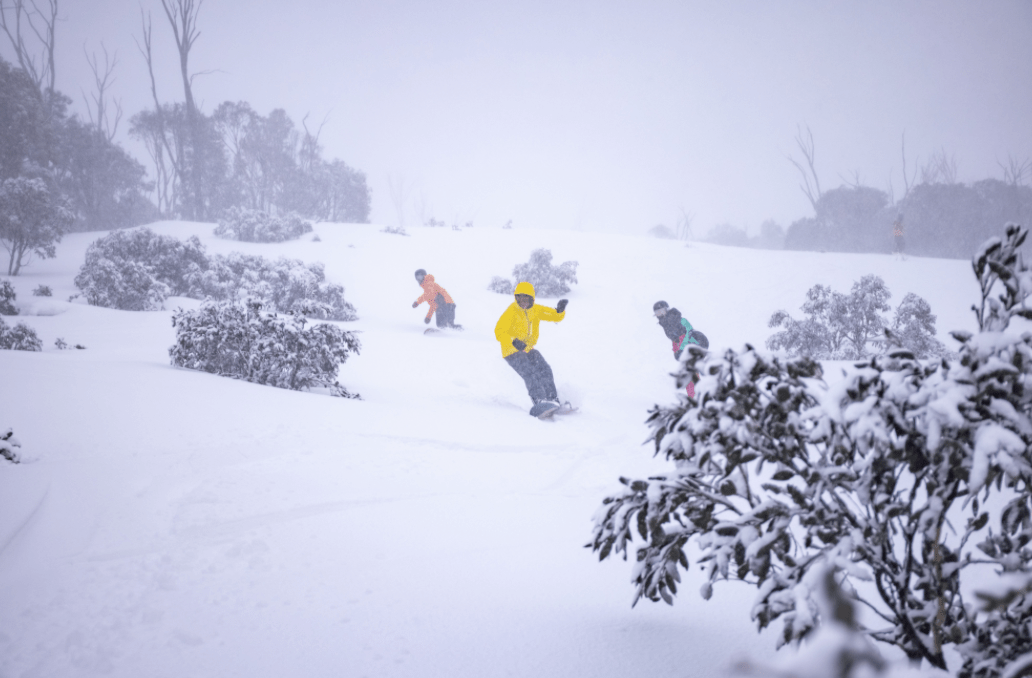 Mountainwatch |The Grasshopper
It has been a rollercoaster week with up and down snowfalls and simply up and down in general. Unfortunately, Victorians along with those in Sydney, won't get to enjoy the snow as it falls this week, but it will be there when they get back.
Today is forecasted to produce big total and combined with tomorrow's snowfalls we could see up to half a metre in the best-case scenario. There has already been around 5-10cm of wet snow in resorts overnight and it is not supposed to slow down with blizzard-like conditions at times today. Even if you can't get there, keep up to date with this storm – it could be a really nice one.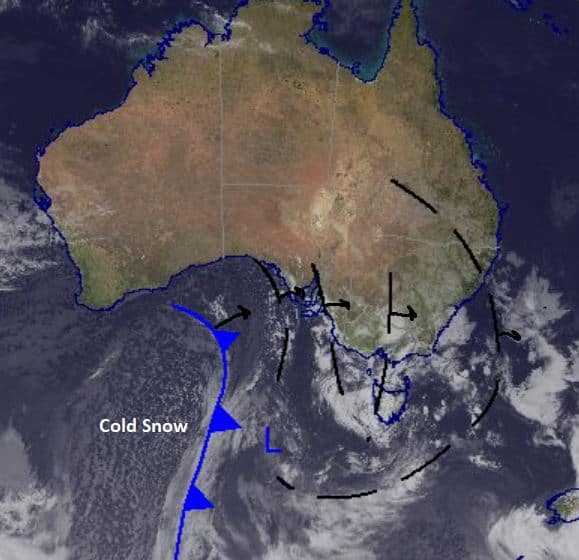 Friday July 16
The freezing level is forecast around 1200m in NSW and 1200m in Victoria with strong north-westerly winds. Very high chance of snow with totals in the order of 10-35cm and possibly more up high and particularly in wind-blown areas.
Saturday July 17
Cloudy with a very high chance of snow across the resorts. The freezing level is low around 800m in Victoria and a little higher in NSW. Totals around 8-20cm, probably more up high. Powder day for those lucky ones in the NSW resorts. Will be worth the effort for locals in Victorian resorts to hike and earn their turns.
Sunday July 18
Snowfalls quiet down with a very high chance of snow showers, but totals are only small, around 2-5cm. Moderate westerly winds easing through the day in NSW and moderate southwesterly winds in Victoria. Another good day for those who are allowed on the hill.
Extended Forecast
Today's falls are a result of the troughs passing through before the front arrives tomorrow bringing the colder temperatures and south-westerly flow forecast for Saturday. There is another front on the way for the start of next week, which could see good snow on Tuesday plus a couple of 2-5cm days. It really is all happening in the Alps and hopefully we will all be allowed up there soon to enjoy it. Take care if you are in alpine areas today with blizzard like conditions.
Check out my daily forecast tomorrow to see how this storm is tracking.