Australian Weekend Forecast Friday July 30 – Another Wild and Windy Weekend
July 30th, 2021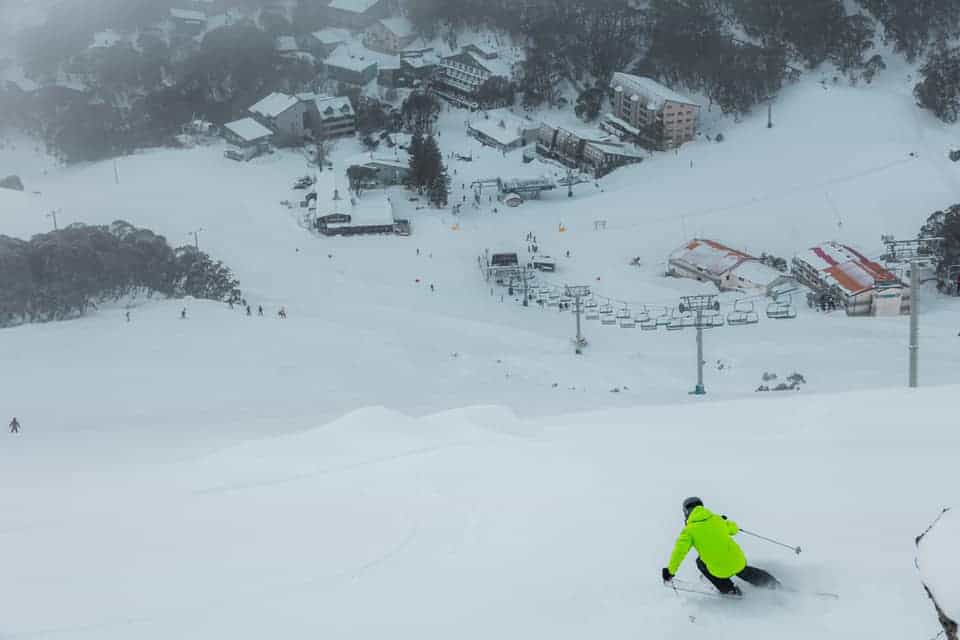 Mountainwatch | The Grasshopper
We're expecting a partly cloudy day with decent winds again around the Alps. Right now, there is a high-pressure system moving across the northeast of the country while a front is approaching in the Southern Ocean, which will bring in some the precipitation on the weekend. At the moment it looks like temperatures will be a little too warm, so we will likely have rain at lower elevations, but we could see nice amounts of snow about the peaks.
Any snow that does fall around lower elevations will likely be wet, but once again we are expecting strong winds over pretty much the next four-to-five days while this front clears and another comes through in the beginning of next week. These fronts with the associated low pressure won't quite have the kick of the big storms that we've seen in the past month, but while every little bit of snow helps, the wind does become quite a bummer.
In some other news, the depth at Spencer's Creek was measured yesterday to be 183.6cm which is quite an impressive number for this time of the season. With plenty of time left in this winter it is really shaping up to be very nice through August and the rest of the season. I know many in Sydney can't bare to look, hopefully they get out sooner rather than later.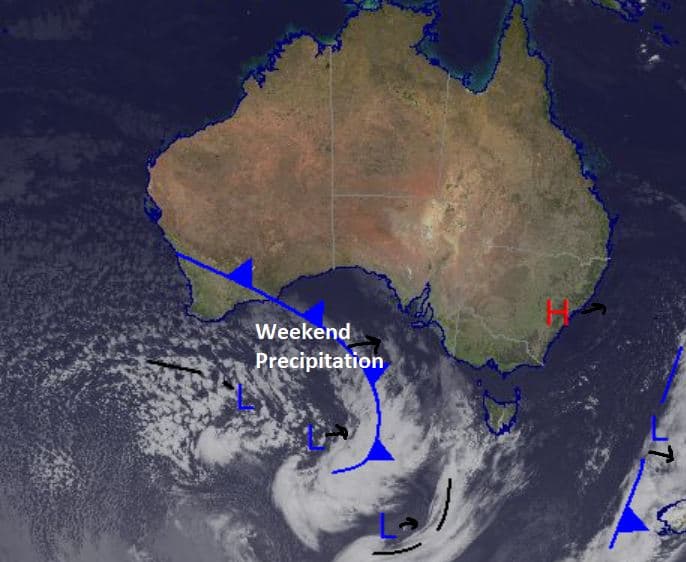 Friday July 30
Flurries throughout the Alps shouldn't amount to anything significant, otherwise a partly cloudy day clearing up in the afternoon. Some showers may pick up later in the evening again, but nothing too heavy.
Saturday July 31
A high-to-very high chance of precipitation around the Alps with snow above 1800m in NSW and above 1700m in Victoria. We may see rain on lower slopes in the resorts. Winds north/northeasterly turning north northwesterly late in the day.
Sunday August 1
Cloudy with a very high chance of precipitation in Victoria and high chance in NSW. The freezing level is sitting at 1700m early in Victoria and should lower a bit through the day, but snow will definitely favour higher elevations. In NSW the freezing level is at around 1400m, so we could see snow to the base
Extended Forecast
Looking ahead we there is a  bunch of wet and windy days ahead with high elevations picking up some snow, but it looks like most will receive some showers on the lower slopes. Comparing this weekend to early in the next week I like the chances of snow far better over Monday/Tuesday than Saturday/Sunday. Hard to say how much is in it right now, but early next week there could be 20+cm in places. I'll give you more on that as we move closer and get a better idea but for now there looks to be a bit in it and snow totals look to be slightly better in NSW than Victoria.
If you're out there this weekend stay dry and take care with the winds. We will see more wind-hold at some point with damaging winds expected in Alpine regions.
Check out my daily forecast tomorrow for an update on next week's snow.