Australian Weekend Forecast, Friday, September 16 – Wet & Wild Later Today, But Deep Powder Up High This Weekend!
September 16th, 2022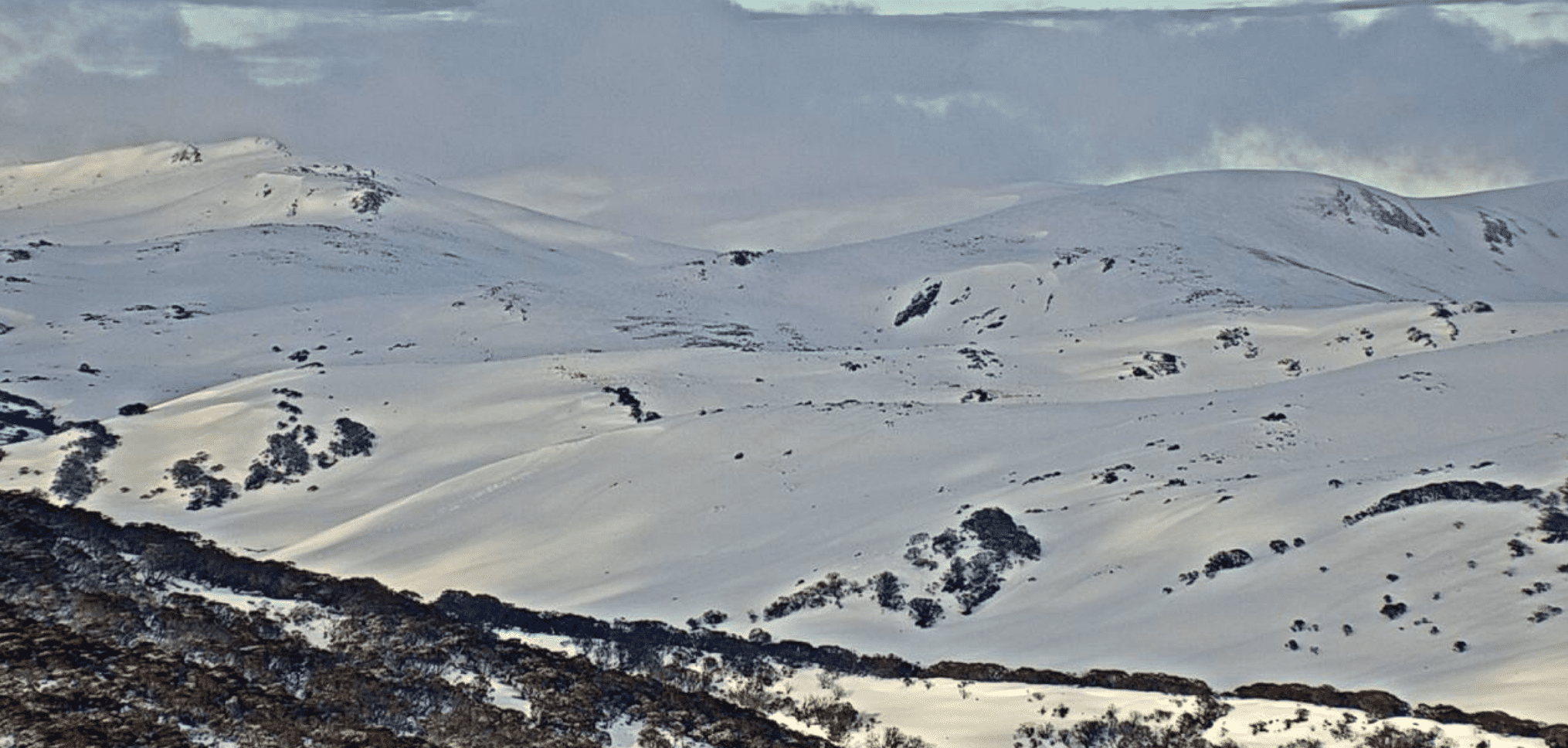 Mountainwatch | The Grasshopper
Valid Friday 16thSeptember to Sunday 18thSeptember
A couple of centimetres of snow have fallen up high last night and weather conditions aren't too bad up here first thing this morning. However, it's going to get a lot worse as the next front approaches later today, with heavy rain and gales in store. Fortunately, the front will bring a cold change tonight, which should see snow lowering to around base levels.
Saturday and Sunday are a set of carbon copies, where snowfall will be lightest in the morning, and then build into heavier falls through the second half of the day as a couple of low-pressure troughs pass over us. Unfortunately, temps will creep up during the afternoons, so we're likely to see wet, sleety stuff falling on lower slopes, before snow levels lower again during the overnight periods.
Snow accumulations this weekend are likely to show a large spread across altitudes due to temps being marginal, especially when the heaviest precipitation is expected. Mid to upper slopes should cop around 25-45cm, while half that or less can be expected below 1600m.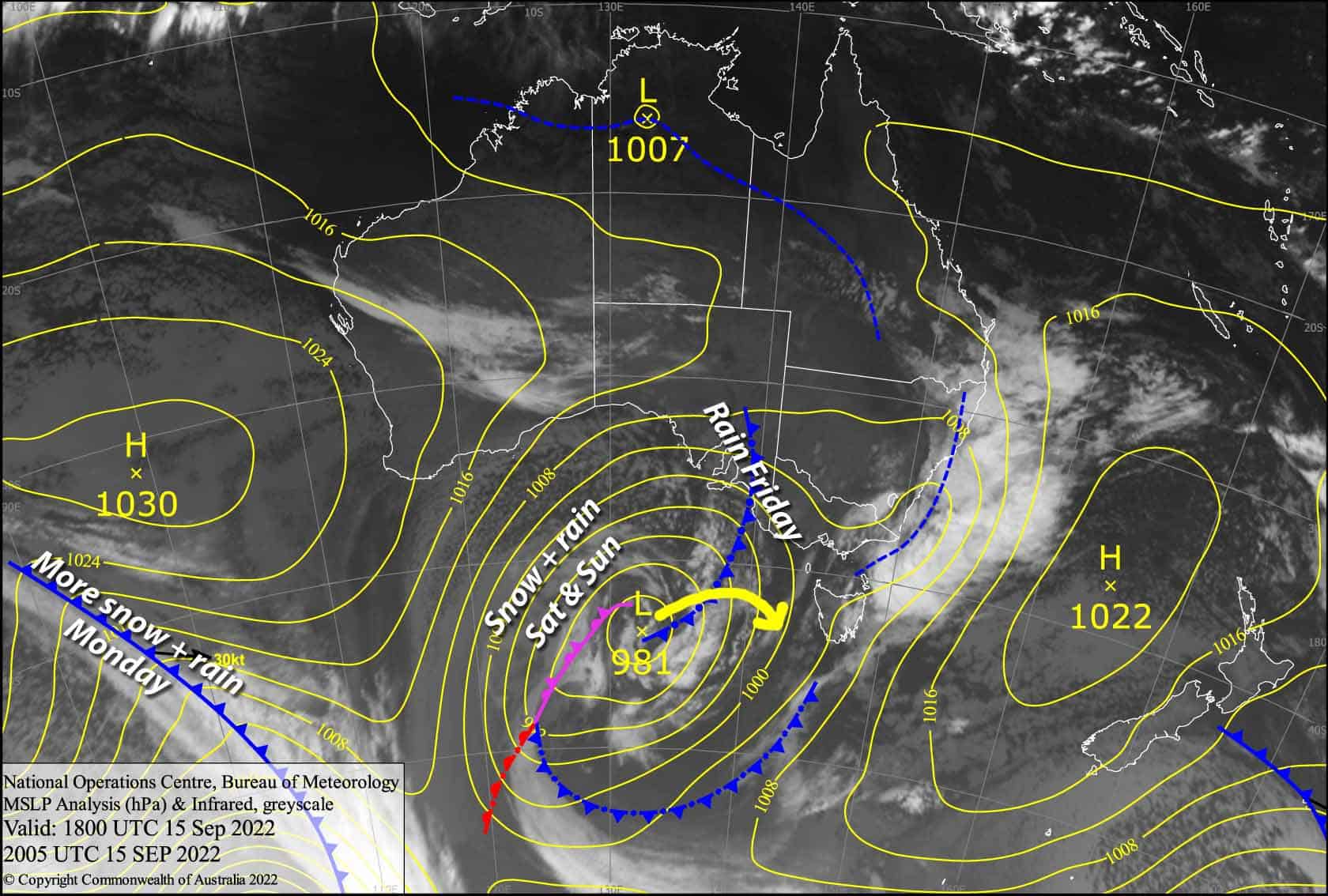 Friday 16th
Mostly cloudy, but there are a few patches of blue sky to start with. A few spots of rain will show up later this morning, building into widespread, persistent rain as NW winds rise to a gale, with heavy falls from late afternoon. Snow mostly falling above 1900m, but will gradually lower to 1300-1500m tonight/overnight.
Saturday 17th
Snow will continue to fall throughout the day, falling lightly at first to 1300-1500m, and then becoming heavier while turning to rain/sleet below 1600-1700m as the afternoon warms a little. Strong to gale NW winds and poor visibility at times.
Sunday 18th
Another stormy, snowy day with strong to gale W-NW winds and poor visibility. Snow levels will be around 1400-1500m at first, lifting to around 1700m during the afternoon unfortunately, but lowering again at night/overnight after some heavy falls.
Extended Forecast
Monday will see heavy snowfall on mid-upper slopes during the early wee hours, with a smaller amount accumulating between 1300-1600m. Snow, wind and rain will then gradually ease throughout the day as a ridge of high pressure settles things down, with Tuesday looking like the pick of the bunch to get amongst all that powder – stick high through, that's where the money will be.
From Wednesday onwards, the forecast gets a little uncertain, as one of those cut-off lows goes walkabout over NSW to the north of the Aussie Alps. We're likely to cop somerain, perhaps more on the NSW side, but at this stage we narrowly dodge the worst of it.
That's all from me today, folks. This week I'm sending out the forecasts Monday, Wednesday and Friday. Have a great day.
Grasshopper