Australian Weekend Forecast July 29 – Last Sun Rays today and Tomorrow, Snow From Sunday
July 29th, 2022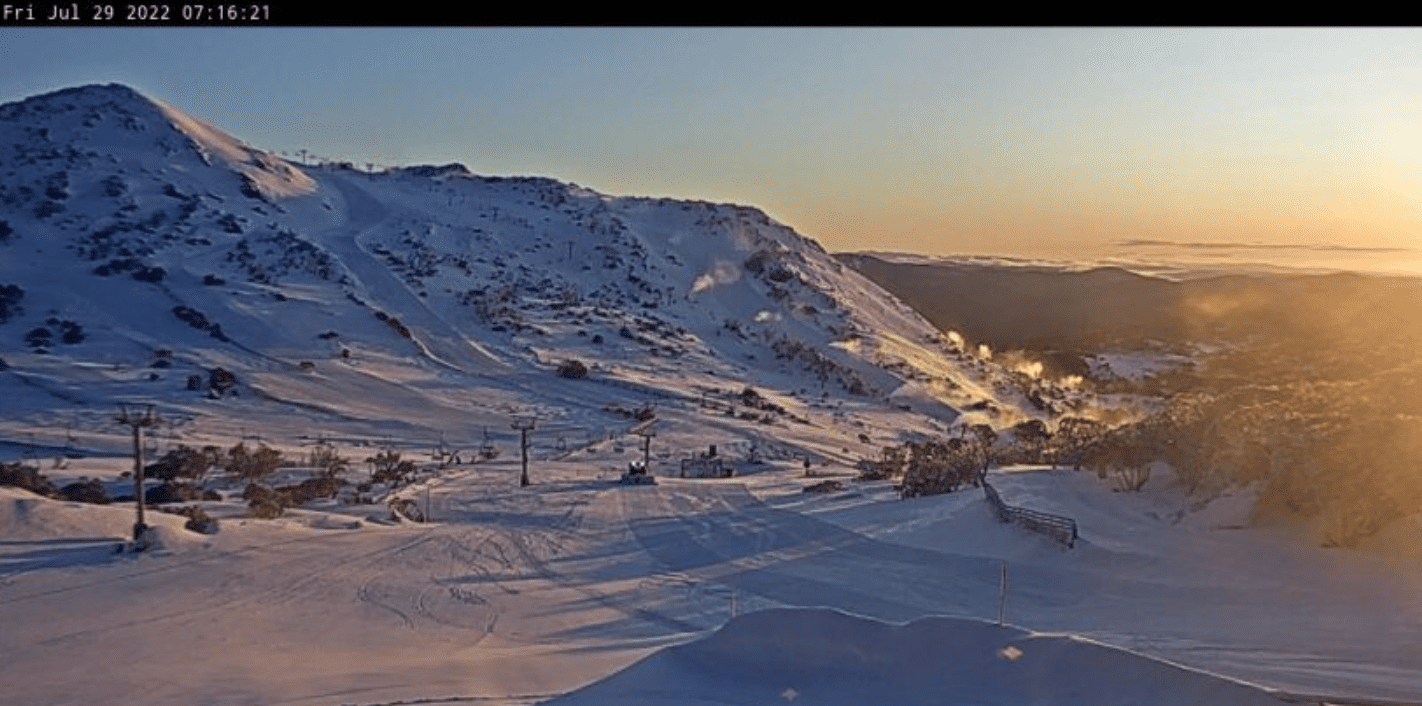 Mountainwatch | The Grasshopper
Valid Friday 29thJuly to Sunday 31stJuly
With about 5cm of fresh snow carpeting the Aussie Alps and with mostly sunny skies, today and tomorrow are compulsory ski days, especially tomorrow with a high sitting overhead.
It'll be the last rays of sunshine we see for about a week because a couple of large low pressure systems to the south and west will bring a mix of snow, rain and strong winds out of the N-NW.
The first system will actually bring decent snowfall of about 10-20cm to 1400-1600m from Sunday into Monday, with lighter falls possible into Tuesday and possibly into Tuesday.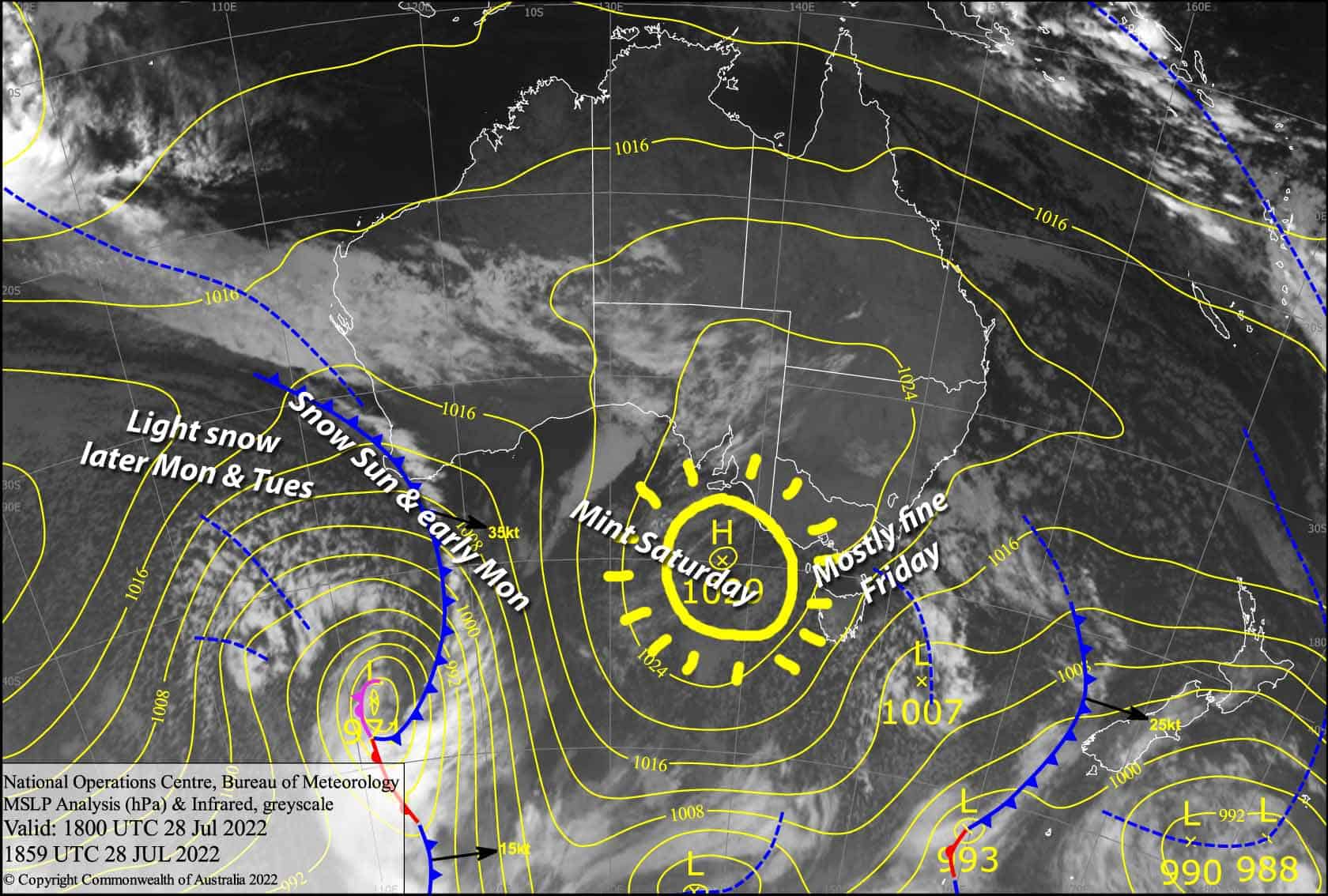 Friday 29th
A wee bit of morning cloud, but it'll be a mostly sunny day with freshies to be had, although cloud and snow flurries may linger over Baw Baw till early afternoon. Brisk, freezing S-SW winds gradually easing.
Saturday 30th
A bluebird day – it's compulsory to get amongst. NW winds picking up.
Sunday 31st
Snow developing over Victoria during the morning, then NSW from midday. It'll start off with light falls to 1300-1400m at first, and then gradually lift to 1500-1600m during the afternoon as it becomes heavier, with the heaviest falls after dark. NW winds will be blowing a gale, so there'll be blizzard conditions out there – yikes!
Extended Forecast
Snowfall to 1400-1600m will ease to showers or flurries of snow during Monday morning and possibly persist into Tuesday, while NW winds continue to blow a gale.
Warm northerly winds will then descend upon us as a giant, broad low approaches from the Bight, with heavy rains likely damaging the snowpack during Wednesday and Thursday.
A slightly colder airmass wrapping around the low will then hit us from the NW, bringing some relief snowfall down to mid mountain next Friday and Saturday, with a proper cold SW change Sunday dropping light snowfall to low levels next Sunday.
That's all from me today folks, get out there and make the most of these great conditions. I'm sending out these forecasts every Monday, Wednesday and Friday.
Grasshopper