Australian Weekend Forecast, June 24 – Drizzle, Windy, Light Snow on Sunday
June 24th, 2022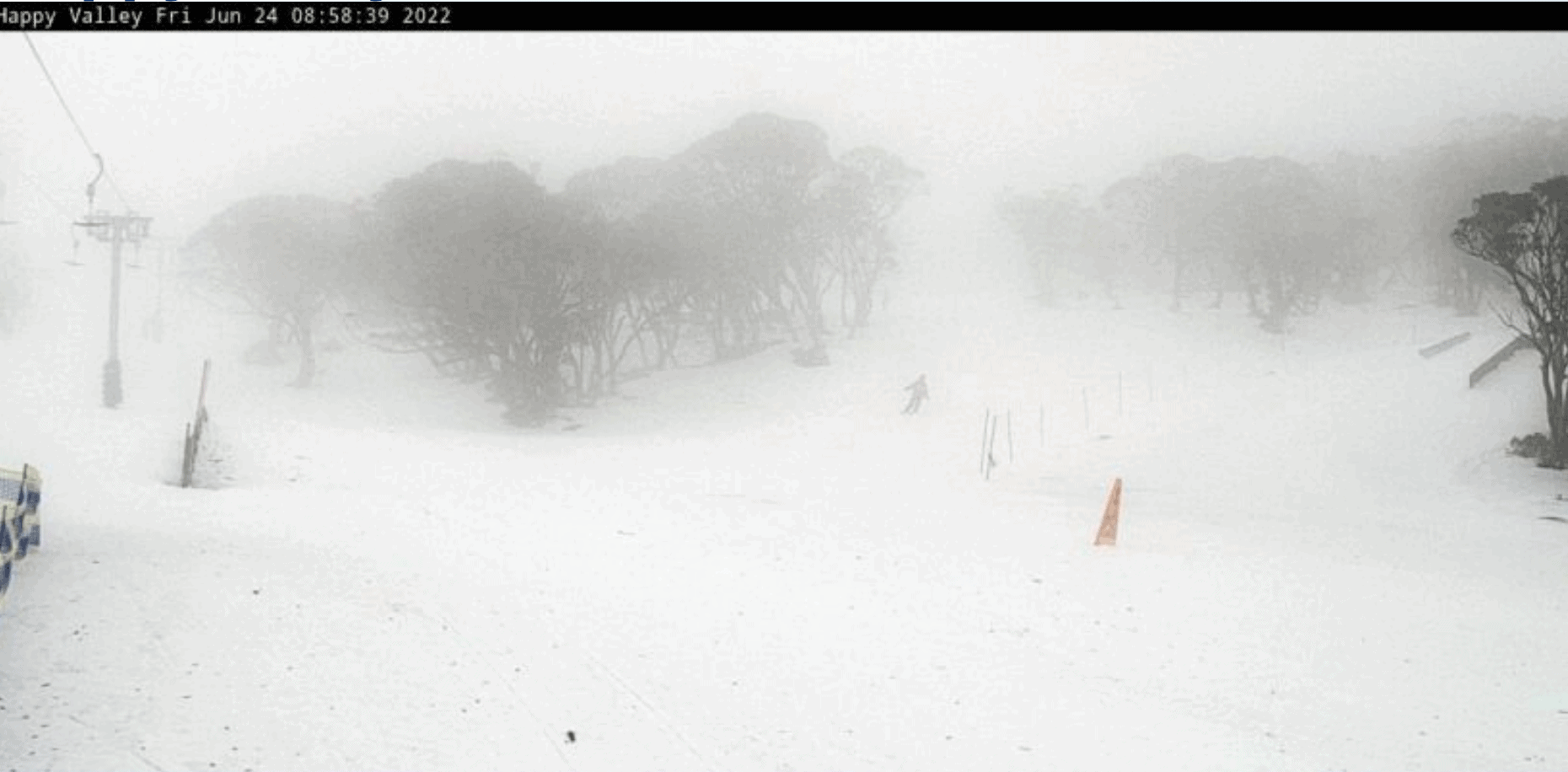 Mountainwatch | The Grasshopper
Valid Friday 24thJune to Sunday 26thJune
A weak front will bring windy, wet, and damp conditions today, making for soft slushy skiing conditions. However, another weak cold front during Sunday should give the place a nice dusting of about 5cm to 1500-1600m, with a lighter dusting to low levels as temps plummet behind the front.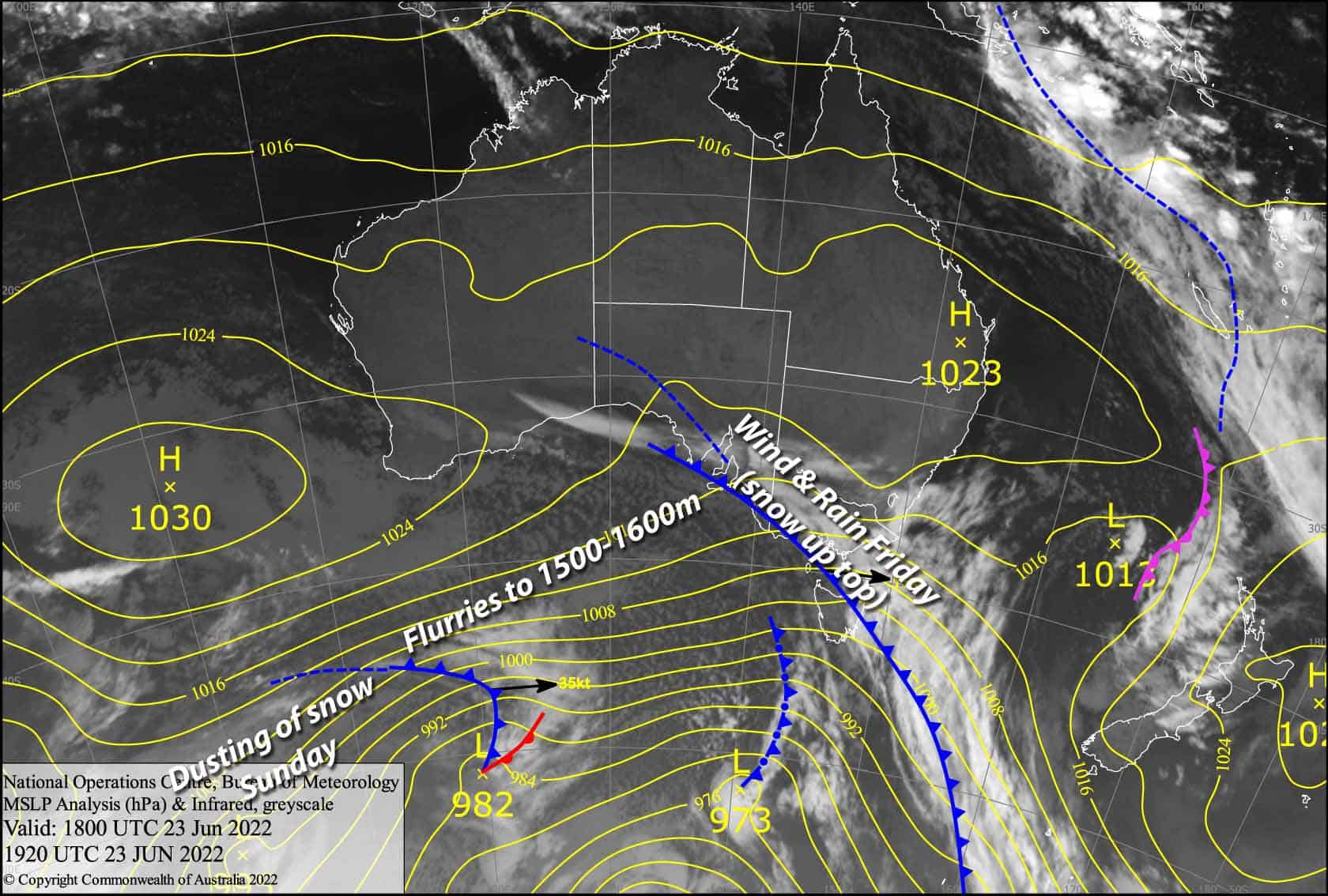 Friday 24th
Mostly light rain or drizzle, but there'll be a decent period of heavier rain as the front passes over Victoria this morning, then NSW from midday. Freezing levels are a bit high unfortunately, so the snow level will sit above 1900m initially and then lower to 1700-1800m behind the front. W-NW winds are currently blowing like mad with poor visibility, but winds will abate a little behind the front.
Saturday 25th
Mostly cloudy over Victoria with light snow flurries to about 1500-1600m as temps drop a little, but drizzle below that. NSW resorts won't see many of these flurries if any at all, and there should be plenty of blue sky especially during the afternoon. Moderate W-NW winds.
Sunday 26th
Light snow flurries to 1500-1600m becoming more persistent and slightly heavier over Victoria during the morning and spreading to NSW as the weak cold front approaches. Behind the front, flurries will abate and snow levels will drop to low levels at night/overnight. Moderate westerlies turn southwest at night.
Extended Forecast
Monday is looking good after a nice dusting from the weak cold front from the day/night before. Skies will clear (except maybe over Baw Baw) and temps will be freezing!
Thursday is looking good for a dump of fresh snow, which may spill into Friday and even Saturday if we're lucky. … watch this space!
That's all from me today folks, get out there and make the most of these great conditions. I'm sending out these forecasts every Monday, Wednesday and Friday.
Grasshopper