Australian Weekend Forecast, Sept 8th – Late Season Comeback Storm To Dump 15-25cm+ Today, Icy Winds Ease Sunday
September 8th, 2023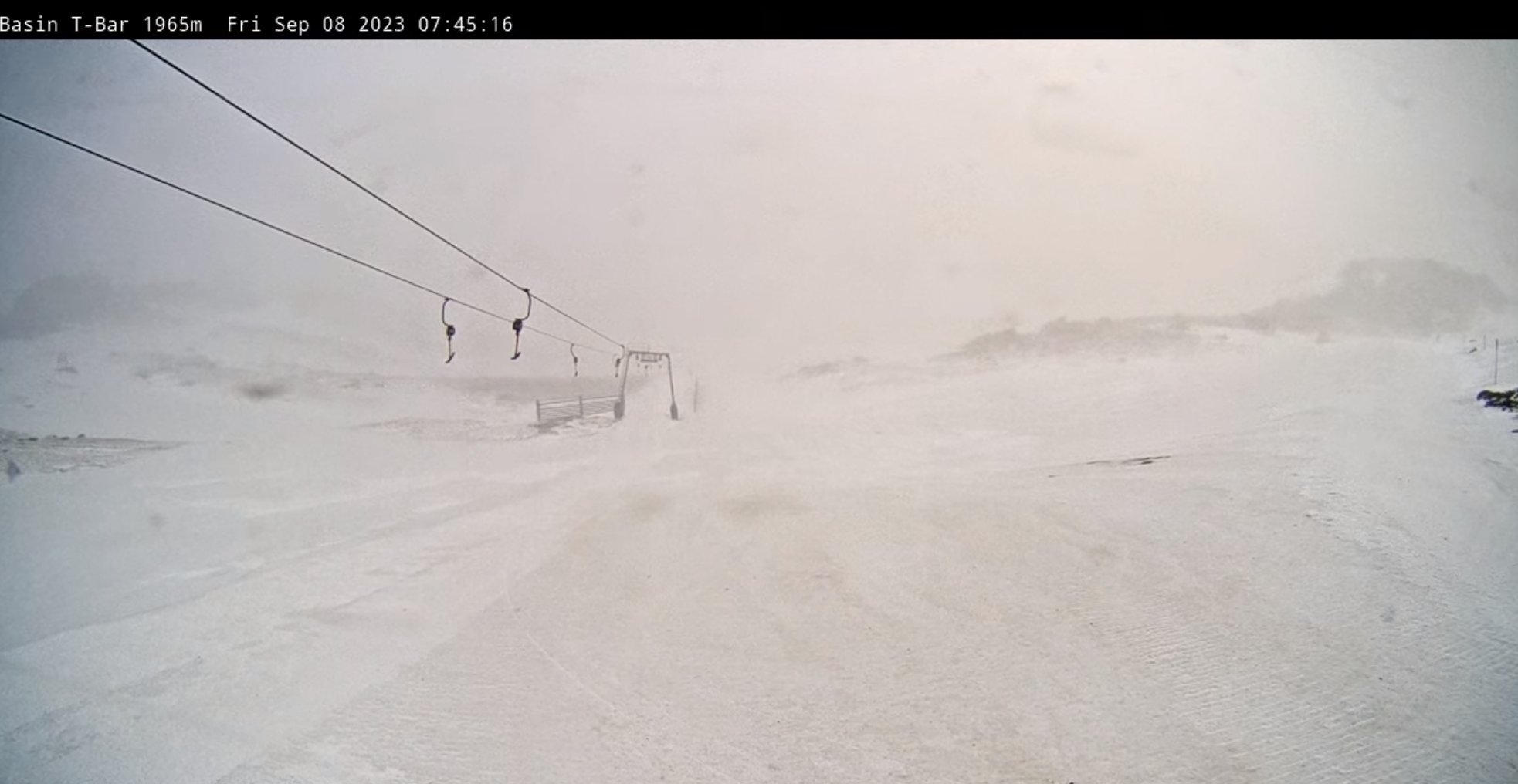 Mountainwatch | The Grasshopper
Written early Friday 8th September, valid to Sunday 10th September
After a whole heap of rain last night, the cold airmass has finally arrived and we're getting into the snowy end of this storm. It'll be one for the hardy, or rather foolhardy, as severe gales and blizzard conditions rack the Aussie Alps today. However, we should pick up a good 15-25cm to low levels over the course of the day, with deeper pockets likely due to wind drift.
Strong, icy W-SW winds will persist during Saturday, providing an additional skiff of snowfall and a good opportunity for the snow guns let rip. Then on Sunday, high pressure approaches, allowing plenty of sunshine through as the winds to button off – this will be the day to hit it, and it should be one of the best of the season.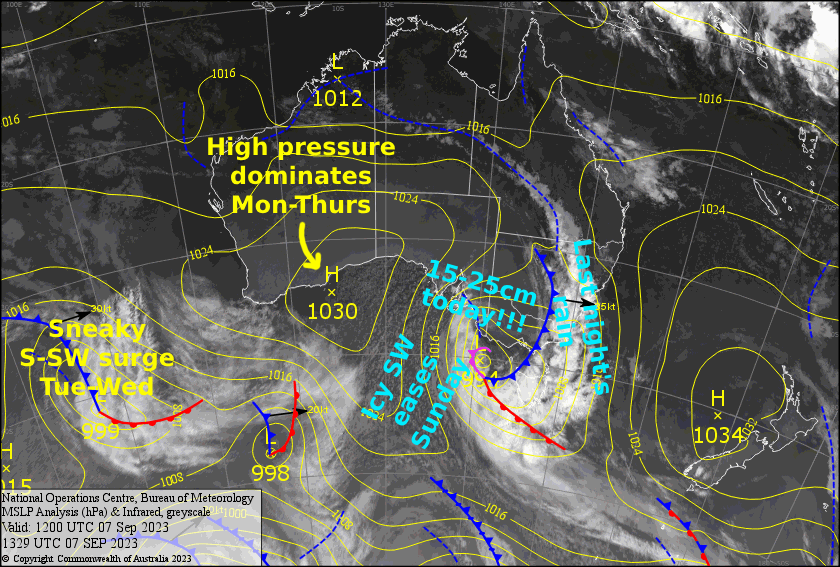 Friday 8th
Snowstorm day! Snowfall builds this morning while lowering to around 800-900m, peaking later this morning into the afternoon with heavy falls, before eventually tapering off to snow showers tonight.
It's going to be gnarly, with blizzard conditions and poor visibility, as icy severe gale NW winds gradually bend around to a gale SW.
Saturday 9th
A fairly cloudy day, with the odd snow shower becoming more frequent and widespread from around midday, then easing evening. Strong icy SW winds gradually abating while turning westerly.
Sunday 10th
Some good fine spells to be had alongside the deep powder, while cold SW winds continue to ease.
Extended Forecast
Next week, high pressure should dominate our weather charts Monday to Thursday, with mostly settled weather. However, a surge of winds from the SW on Tuesday could bring a few showers, followed by a stiff southerly breeze on Wednesday.
Strong, hairdryer northwesterlies could be on the cards next Friday and next weekend, which if true, would certainly deal our snowpack a savage blow.
That's all from me today, folks. I'll see you again Monday.