Australian Weekend Forecast, September 30 – Conditions Brightening for Closing Weekend Despite Lingering Showers.
September 30th, 2022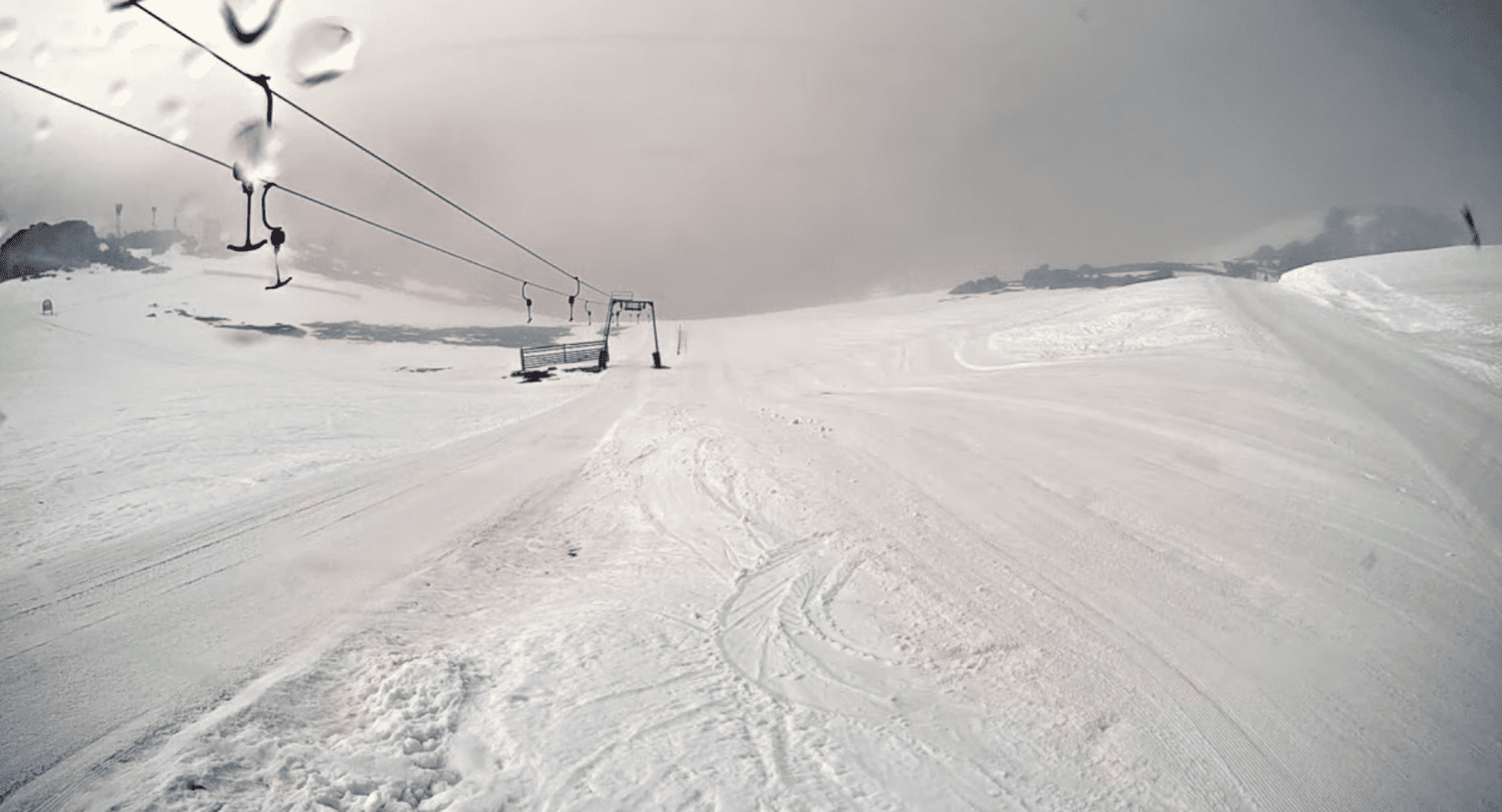 Mountainwatch | The Grasshopper
Valid Friday 30thSeptember to Sunday 2ndOctober
Good morning all! This is to be my last forecast for the Australian season. It's always a little sad at this time, like good times gone forever. But we know that's not true; the snow will return next winter and I'll be back will bells on.
Plus, in the mean time, the northern winter is fast approaching with loads of good times to be had up there if you can make it.
Today, we have a damp, dull day as southeasterlies push in a lot of muck across the mountains although Mt Buller is again the exception where it is a bright sunny morning. Things will brighten up over closing weekend as the low in the Tasman heads over to drench NZ and the high to the south drifts closer to us, causing the southeasterlies to slowly abate. However, we will see a little more drizzle and showers on Saturday, but only one or two on Sunday. Snow will fall mostly above 1800m, but will get as low as 1500-1600m in NSW Saturday morning.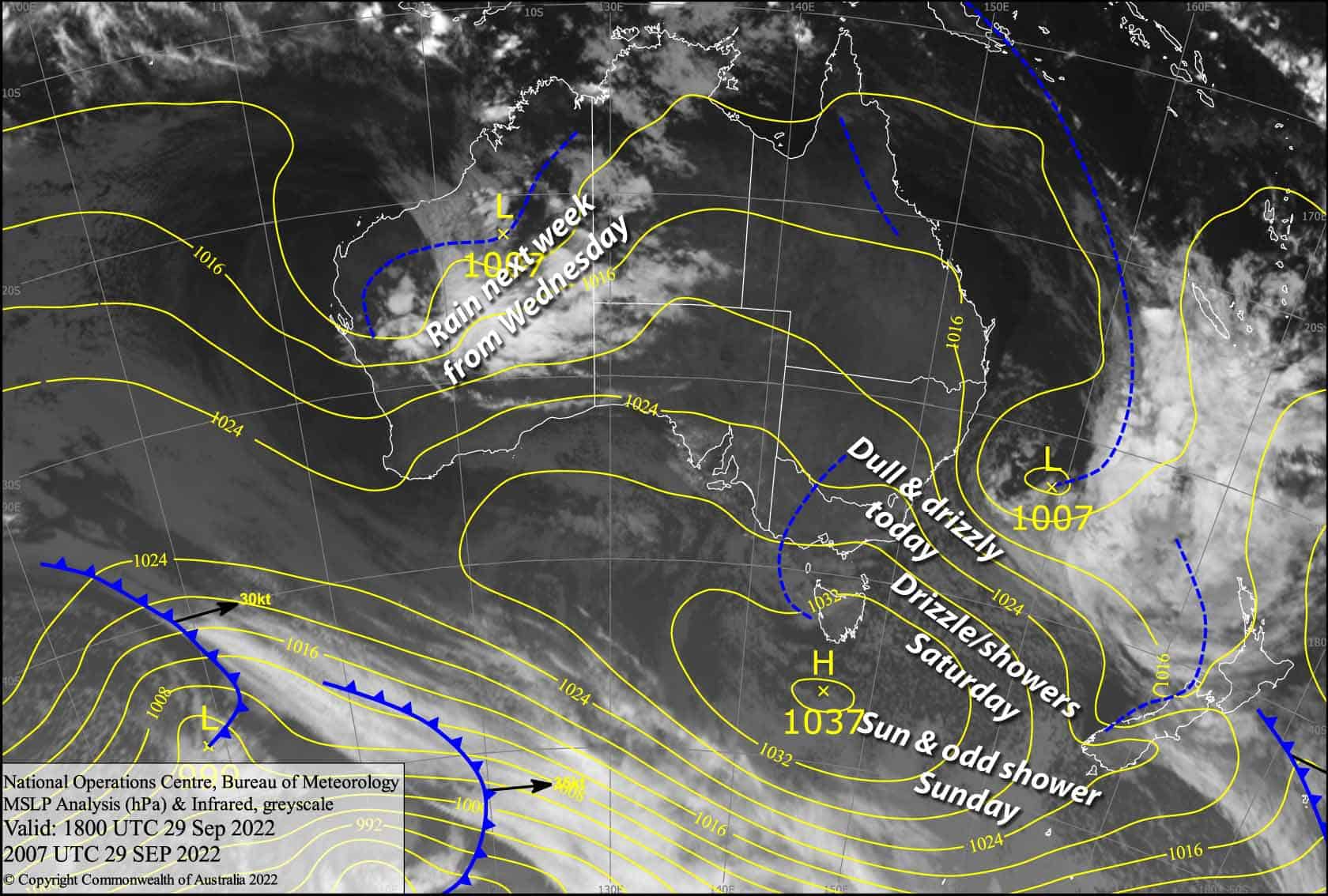 Friday 30th
E-SE winds are pushing cloud hard up against the mountains, clagging up the slopes with poor visibility. Drizzly showers developing this morning, further adding to the dullness, falling as snow/frozen particles above 1800m.
Buller is the exception, and should remain mostly fine, with just a few showers possible around the middle of the day.
Saturday 1st
Cloud clagging up the slopes again at first with drizzle on the NSW side, falling as snow to 1500-1600m. As the day heats up, cloud will break up and become more vertically stacked, and drizzle will turn to showers, which will also show up in Victoria from midday, with snow lifting to 1800m or above. Light E-SE breezes.
Sunday 2nd
Mostly fine, but as the day heats up, so too will the cloud build, with a shower or two possible. A light westerly breeze turning to the S-SW.
Extended Forecast
If you're hitting the backcountry next week, a ridge of high pressure will keep skies mostly clear forMonday. Tuesday will also be pretty nice, with just S-SE winds during the afternoon pushing in some cloud and a few showers.
Conditions look to deteriorate during Wednesdayas a low and its front approach from the NW, with showers eventually turning to rain and N-NE winds strengthening. There could be heavy falls on Thursday as the front passes over, which will likely continue through Friday. Rain or showers next weekend gradually turn to snow as the low moves underneath us, sending a cold airmass up our way.
That's all from me today, folks. Make the most of the last days of the season, even if they aren't exactly blue bird, because it's a long time between turns otherwise. It's been a real blast, and I'll catch you soon with all the good for the northern hemisphere.
Grasshopper