Best Ever Week Of Results As Australian Snowboarders Win A Swag Of Medals
January 27th, 2020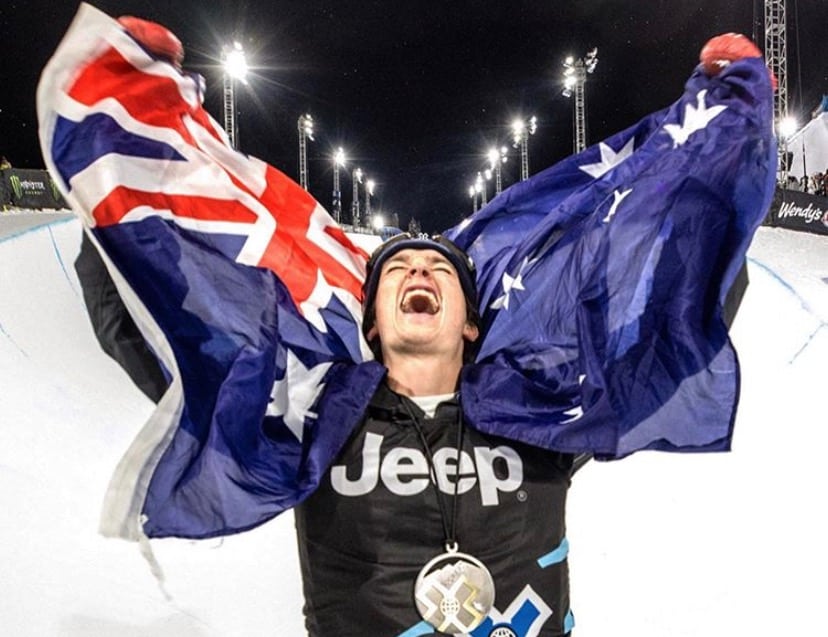 Mountainwatch | Reggae Elliss
It has been a big week for Australian snowboarding with our leading riders excelling in a variety of disciplines at different elite events around the world, bagging four gold medals and two silver.
It was the most successful week ever in competition; here's how the week panned out:
Saturday, January 18 – Scotty James won the World Cup in Laax, Switzerland
Sunday, January 19 –  Michaela Davis-Meehan placed second in the first event of the 2020 Freeride World Tour in Hakuba,
Tuesday Jan 21 – Josie Baff won the boardercross at the Youth Olympic Games in Lausanne
Thursday, Jan 23 – Scotty James successfully defended his X Games Halfpipe title in Aspen
Friday Jan 24 – Tess Coady won the World Cup Slopestyle in Seiser Alm, Italy
Saturday January 25-Sunday Jan 26 – Belle Brockhoff taking silver and gold in back-to-back races in the World up boarder cross at Big White, Canada.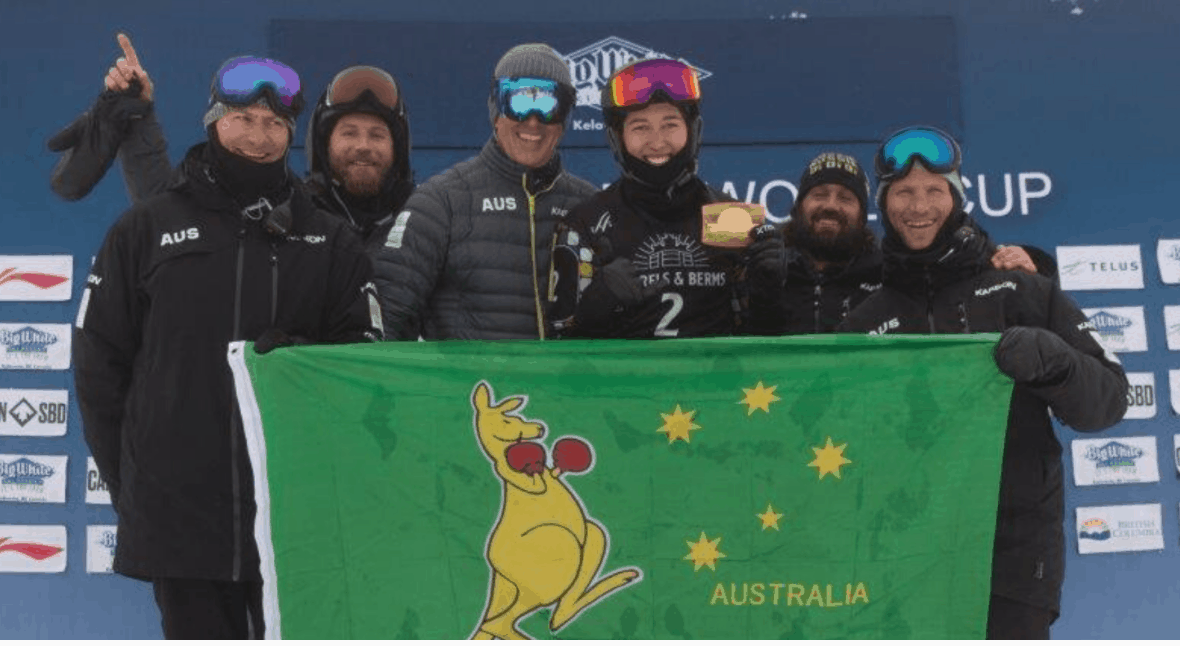 It is great to see Belle Brockhoff back this season after a long-layoff from competition since 2018 due to two ACL injuries.  Belle spent the 2018/19 season focusing on a full rehab and has returned to full competition this season with a bang, opening up with a third in the first event of the year in Montafon and then taking silver in difficult flat-light conditions in Big White yesterday. Today she went one further, winning gold in similar conditions, just beating Olympic champion Michela Moioli (Italy) by .08 of a second while Faye Gulini (USA) was third. The result was a reversal of yesterday's race which Moioli won ahead of Brockhoff with Raffaella Brutto, also of Italy, third.
"It is absolutely unreal! It's more than just a win for me, I have come back from two ACL blowouts and this is just so huge! I am very happy," Brockhoff said. "The work I have put in over the last two years out of the sport has shown. It's different for me too, my mind is looking at things differently and its super calm."
With only two World Cup events remaining, Brockhoff sits in second place on the World Cup standings on 2900 points, 700 points behind leader Moioli.
Meanwhile, Scotty James continues to cement his position as the world's number one halfpipe snowboarder with the X Games win in Aspen, last Thursday, the defending champ winning the X Games than a week after he won last week's World Cup in Laax Switzerland. The X Games win marks Scotty's 10thconsecutive win and was his third X games Gold, following on from last year's gold and his breakthrough win in 2017.
Rather than the usual "best run counts" format of previous years, the X Games adopted a jam format this year which James lead start to finish and he's a fan on for the format: "The variety tonight was really cool, and it definitely tested me," he said after the win. "In snowboarding we typically have one run in mind that we want to do, and tonight tested us all a little bit, we dropped from different sides, had different runs and really channelled that inner snowboarder from back in the day, so it's been very cool tonight."
While James has been dominating his sport since his bronze medal at the 2018 Olympic Games, the World Cup slopestyle event was Tess Coady's first slopestyle event back after suffering a knee injury during training at the same Olympics when she ruptured her ACL. It has been a long road back for Tess and the win is testament to her dedication and talent and shows she has the potential to go a long way.
"It's my first slopestyle back since the (PyeongChang 2018) Olympics, where I injured my knee, and I was expecting to come out here and just get some experience doing slopestyle and competing again because it's been such a long time," she said after the final.  "I was not expecting to win. It's amazing." Katie Ormerod from Great Britain in second place, and Canadian Brooke Voigt in third.
The future of Australian boardercross also looks strong after Jindabyne's Josie Baff won Australia's first ever Winter Youth Olympic Games gold medal at Lausanne, Switzerland early last week.
Baff was in solid from the first round of the event, winning four of her five heats and her semi-final before winning gold in the Big Final.  "I can't believe it, it's very overwhelming, very surreal," Baff said after her win. "In the Big Final I had everyone come up behind me in the home straight and at the end I didn't even know I had won until I looked back at the board, and then I burst into tears."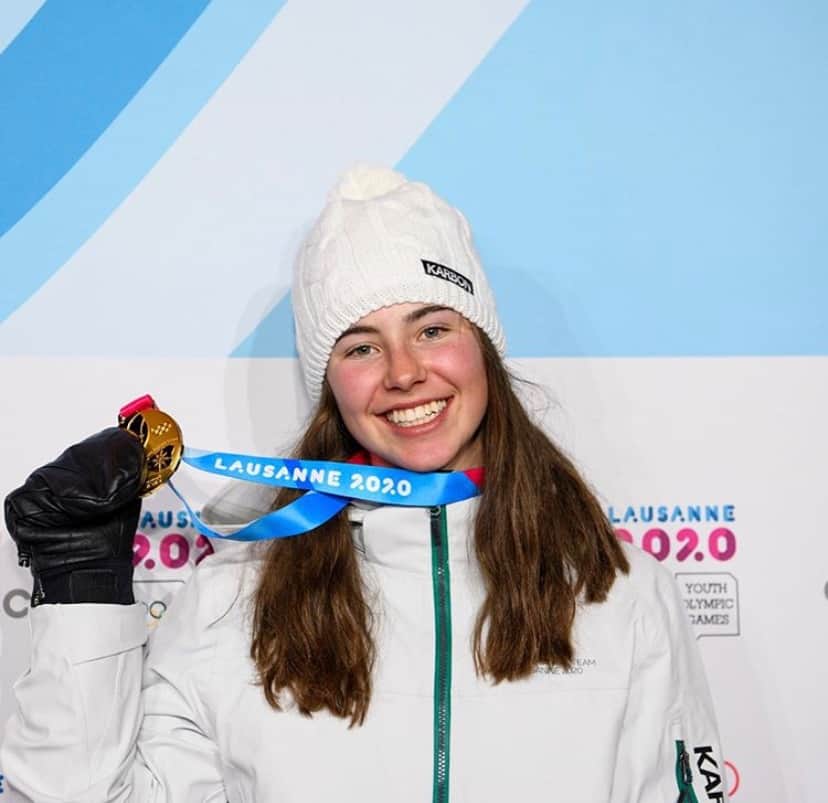 Josie has a strong pedigree in boardercross, having been on snow since she was two, and her sister Georgia and brother Henry are also top level boardercross athletes. All three have been coached at times by their dad Peter, a renowned snowboard coach who runs Fast Ride Snowboard Camps and was recently announced as head snowboard coach at the Mount Buller Race for 2020.
Australian snowboarders have enjoyed international success before, particularly in boardercross and halfpipe, but Michaela Davis-Meehan's result in Hakuba is only the second medal from an Australian snowboarder on the Freeride World Tour. The FWT is the pinnacle of big mountain freeriding and Michaela's second place behind world champion Marion Haerty was a great way to start her rookie year on the World Tour.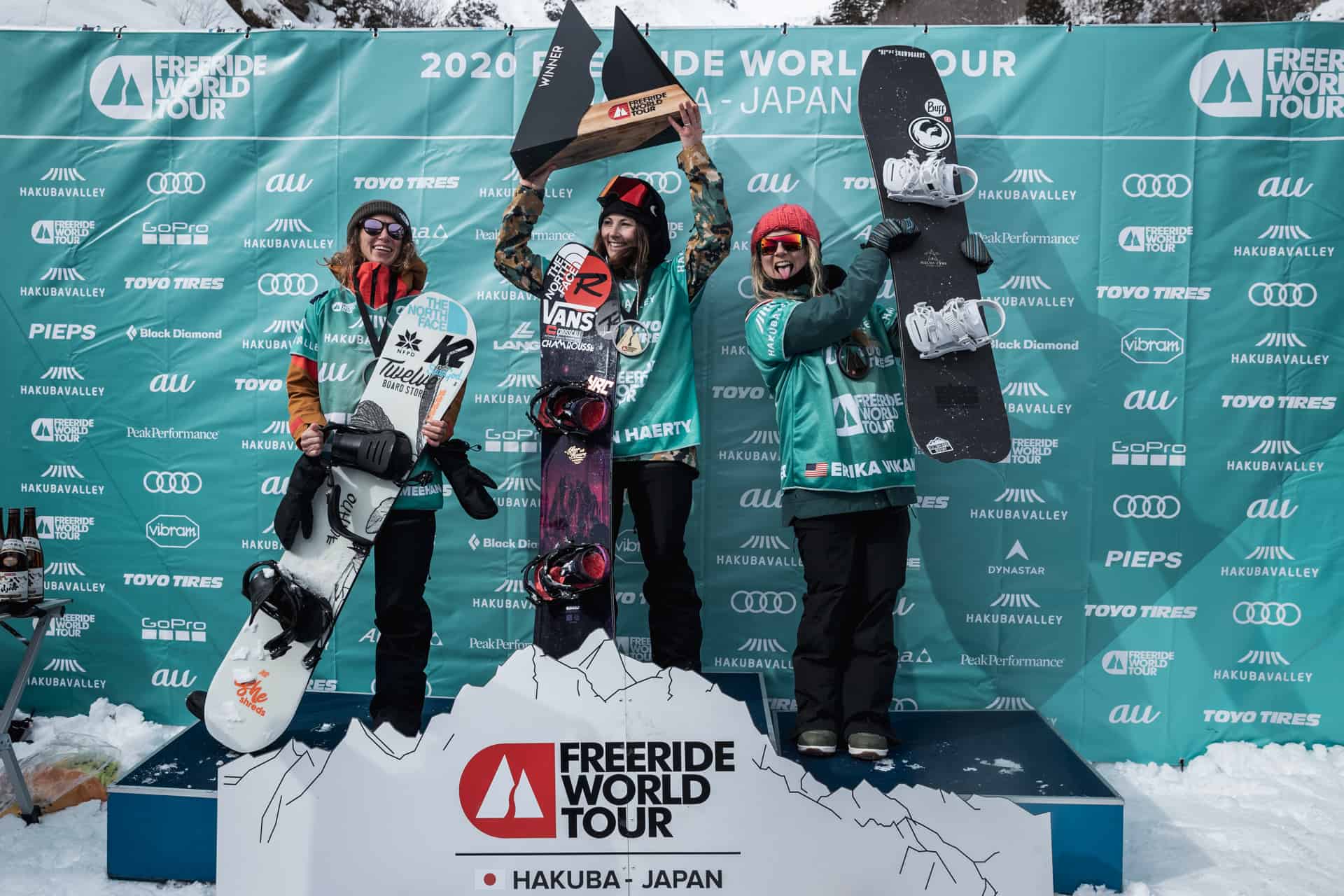 The Northern Hemisphere competition season has a long way to go and no doubt there will be a few more podium results for Australia's leading snowboarders. It is going to be great to watch.