BOOTHY'S BLOG – POW on The Last Frontier
February 20th, 2014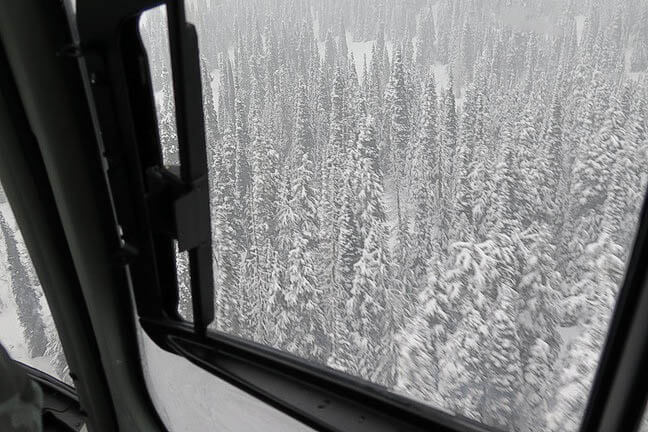 The perfectly framed heli-view, only known by those who've had the priviledge Image:: Chris Booth
Mountainwatch | Chris Booth
Canada and the Northwest USA have had a rough start to their winter. Up until last week, resorts were desperately moving snow around their lower slopes to keep them open, while others were shutting down operations. The top of the mountains were ice fields, dry, crusty and thin. It hadn't snowed properly since Christmas. And then it got cold, really cold. An Arctic outflow spread throughout the West Coast, causing temperatures as low as minus 30 degrees celsius for 8 days straight. It was bitter and icy and just plain frigid.
Until a few days ago things were starting to look particularly grim. Then, it started snowing.
?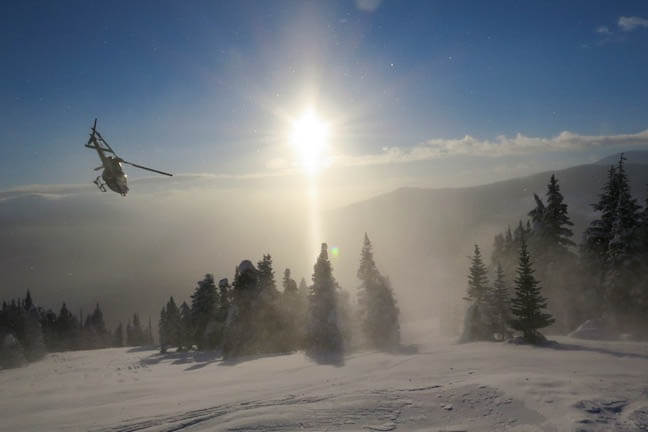 When you hear the roar and feel the blades, it's up, up and away Image:: Chris Booth
A series of weather systems collided in the slip-stream of the Arctic outflow and dropped over a metre of incredibly light snow over the past 5 days. I was lucky enough to be caught in the middle of this up on the Alaska/Canada border at Last Frontier Heli and had the epic fortune of skiing perhaps the most amazing powder snow I've ever seen.
As temperatures warmed to a more humane minus 10 the weather intensified. The fronts seemed to be circulating on top of each other. Typically, this is a return to a more usual weather pattern, only this time it seemed stronger, heavier. Like ULLR has been holding it all back, and has finally burst, letting it go with an unusual intensity. As I look outside my window in Whistler, massive snow flakes float and fall and thicken the air in a wintery white. It's cold and grey outside, and it's properly dumping.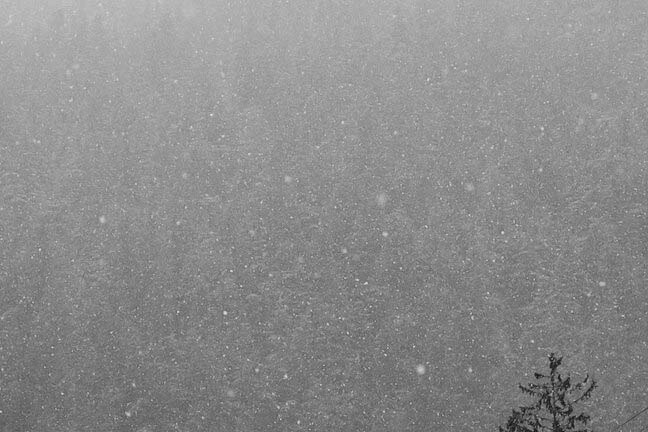 Dumping, this view is as if it came to me in a dream Image:: Chris Booth
For those who were here in January, my commiserations. For those who are here now or are heading Canada, awesomeness awaits.
?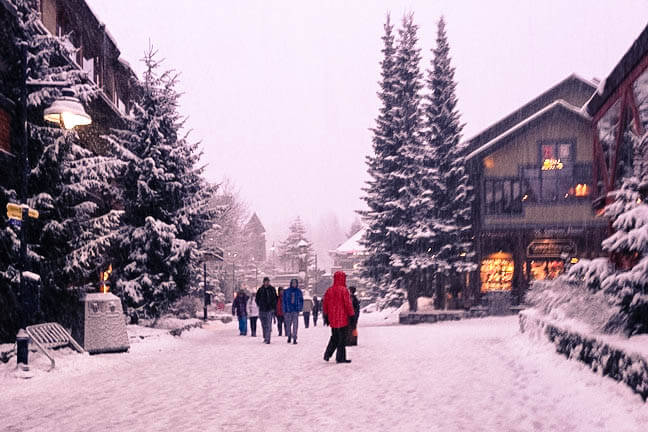 The punters out enjoying the Whistler Village vibes Image:: Chris Booth
?
Whistler  forecasts,
snow reports and
live snow cams.