Brand Watch – XTM – Heat The Homeless Campaign
June 7th, 2017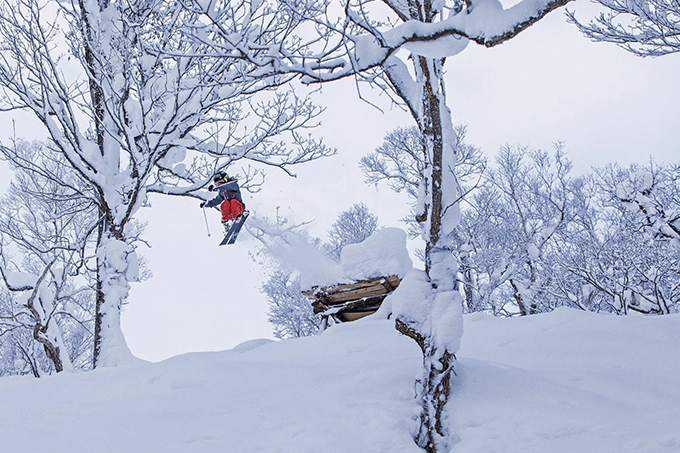 XTM is giving snow goers a chance to pay it forward. Image:: Provided
Mountainwatch x XTM | Louis Macindoe
If you were to take a quick look at the snow sports industry as a whole, it's evident that there's no shortage of well-intended companies. From those striving to lower emissions in production, to incorporating recycled elements within their wears, to ethically minded marketing campaigns that captivate and make us feel compelled to support.
The issue here, is that it's easy to accept these good intentions without actual evidence since transparency varies. Issues such as greenwashing, involving companies jumping on the pro-eco bandwagon in hope of increased sales without actually fulfilling those intentions to do good. These guys can be considered the 'sayers'. Then there's the companies who strive to do better and follow through, Patagonia springs to mind and can be considered a thought-leader when it comes to being a 'do-er'. But it's local snow sports brand XTM performance who are addressing global issues on a local scale.
XTM's latest campaign aims to equip our homeless community with weather-proof gear. Their moniker is "Your jacket may be old, for us it's shelter from the cold." This super-achievable op aims to collect those obsolete jackets we all have stashed away and gift them to those in need, here on Australian soil. XTM is more than worthy of a pat on the back when we look at the following facts …
*In Australia, more than 105,000 men, women and children are homeless
*Australian snow and outdoor label, XTM Performance wants to get 10,000 second-hand jackets into the hands of homeless people in 2017
*XTM's Heat the Homeless initiative saw 2,500 pre-loved jackets handed out to homeless people in 2016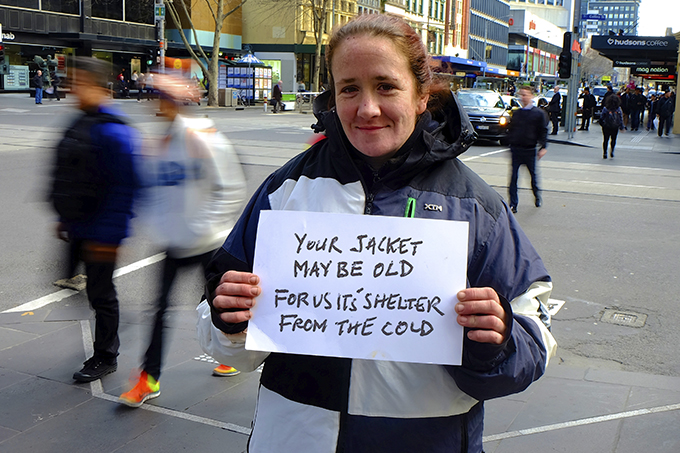 XTM is leading by example, not just with their products but with their actions. Image:: Provided
The Project
As temperatures drop, on one end of the spectrum winter sport enthusiasts are getting ready to upgrade their gear ready for next season. On the other, men, women and children face chilling winter nights without shelter, and the next few months will see lives lost or threatened by the freezing nights.
This chilling dichotomy of excitement and adventure, and terrible struggles troubled Pete Forras and his team at leading Australian snow and outdoor brand XTM Performance, so they came up with the idea to re-home second hand winter jackets that could bring some warmth to those who need it the most this winter.
"If you are living on the streets, a jacket that might be sitting at the back of someone's closet can make it a little more bearable out there, especially on those really cold and wet nights," XTM Performance founder and CEO Forras said.
"At XTM, we get to work with these innovative technologies and materials to make really cool, highly technical clothes that people want to get their hands on the newest and best of every season, which is great. However the flip side is lots of clothes are being retired early when they still have plenty of life left in them to do what they are essentially made for – warming bodies through winters.
How to Get Involved
"We want people to give their old jackets a second chance – get them to the collection sites and on the backs of our friends on the streets as soon as we can," Pete Forras said.
This winter, the socially-conscious label will partner with their retailers and a group of organisations in the hope of collecting 10,000 second-hand winter jackets from around Australia; adding new partners Anaconda  who have collection points at all their stores nationally, and bringing back 2016 charity partners Anonymous X  and Hutt St Centre  who will be getting the jackets to the people who need it most.
"Winter really puts a spotlight on the divide between those who have all the luxuries and those who are in need. We have the ability to redistribute and reconnect between these social extremes. We are hoping to get people pulling out their old winter jackets and bringing them into our retail partners' stores where they can make a little difference to people's lives," Forras said.
An idea that was initially thrown around in a staff meeting, the Torquay beach based company launched its national XTM Heat the Homeless  initiative for the first time in 2016.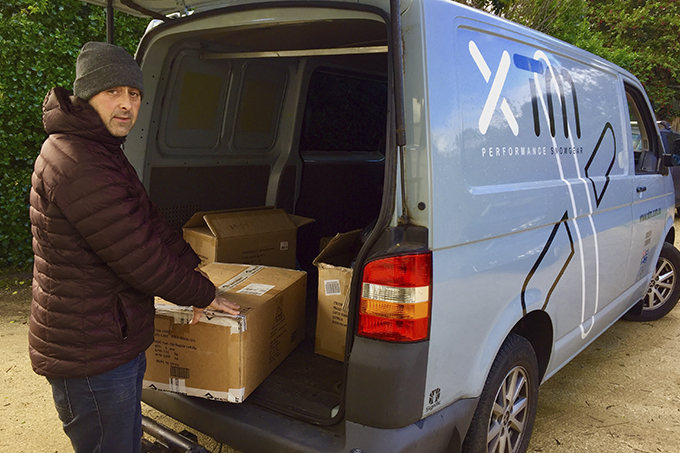 XTM's CEO Pete Forras and his team already handed out 2,500 jackets to the homeless in 2016, this year they're going for 10K – let's make it happen! Image:: Provided
"It just made sense to us – we thought, 'there are so many high quality jackets now, some only getting a few weeks of wear before being replaced. It would be great to get more life out of these products we are making and get a few hundred of those out to people who could use a warm jacket this winter'," explains Forras.
Also on this list of legends working together to redistribute some of the wealth and warmth of the snow and fashion industry and share it with the homeless, Humans in Melbourne  and Melbourne I Love You  founder Chris Cincotta has played a big part in making sure that as many Australians reconsider binning their old jackets this year, getting the word out via his huge social following.
Two days in and a post on Cincotta's Humans In Melbourne page later, the 2016 target had been smashed with collection points inundated with donated jackets. By the end of winter, more than 2,500 jackets were handed out to men, women and children sleeping rough on Australian streets.
In 2017, they hope to get four times as many second hand jackets out warming bodies on Australian streets. To donate to XTM's Heat the Homeless initiative, you can either send your jacket to the XTM Performance team directly at PO Box 422, Torquay VIC 3228 or click here  for more distribution sites and information.