Buller's Boggy Creek T-bar Rolls For The Final Time In Swirling Snow Storm 
September 9th, 2019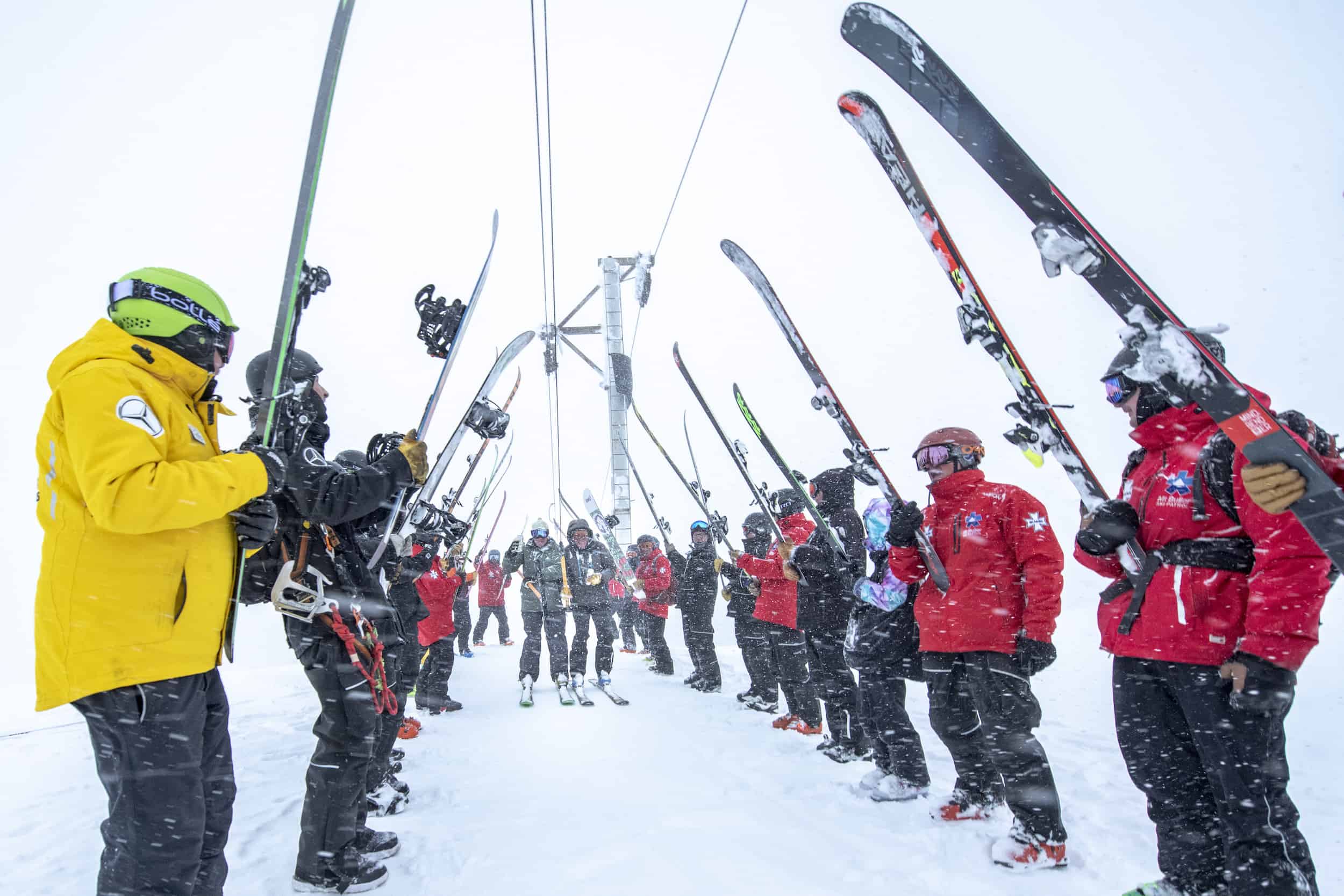 Mountainwatch | Press Release
The Boggy Creek T-bar rolled for the final day and was farewelled in style by the Ski Patrol before the lift was stopped for the final time at 5pm by Laurie Blampied, BSL General Manager.
The final ride was reserved for two legendary ski patrollers, Brian Singer and Donny Morgan, who served on the patrol for decades between them and enjoyed skiing in the Boggy Creek terrain and riding the trusty T-bar dating back to 1967 when it was built by the Orange Lifts.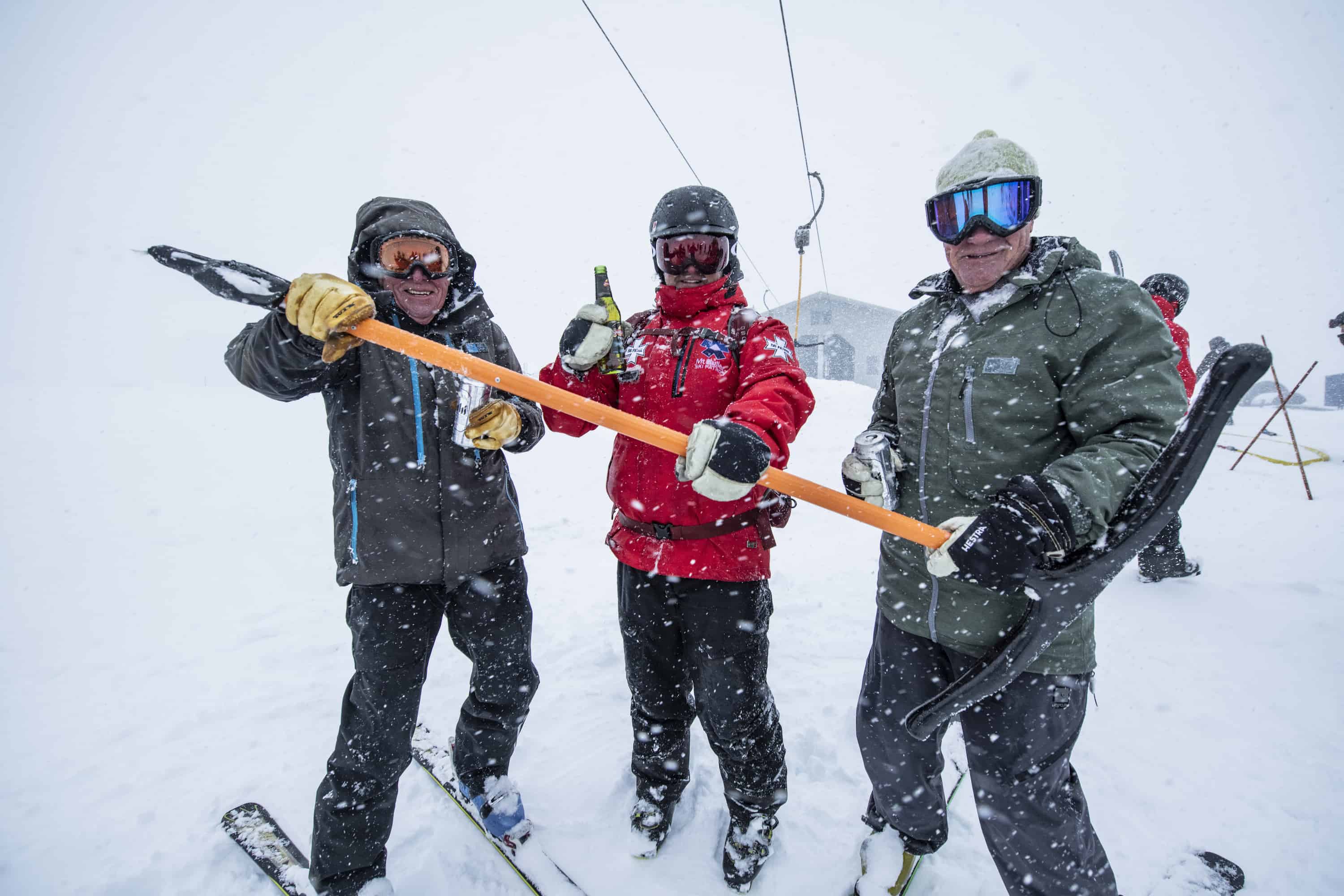 Hannes Grimus was also amongst the final group to ride the lift in honour of his late father Hans.  Hans built the lift 52 years ago and the old T is now set to be decommissioned in its current form and modified to a shorter lift line and electric power making way for the new Mt Buller water storage dam.  Work on the dam is set to commence immediately on the close of the snow season at the end of September.  The new dam will deliver Mt Buller an additional 100ML of water for snowmaking and village supply.
Mt Buller has received over 40cms of snow in a storm that has blanketed the mountain again delivering superb skiing and boarding conditions for the final weeks of the season.