13th Burton Cattleman's Rail Jam – Astonishes At Mt Buller
July 24th, 2018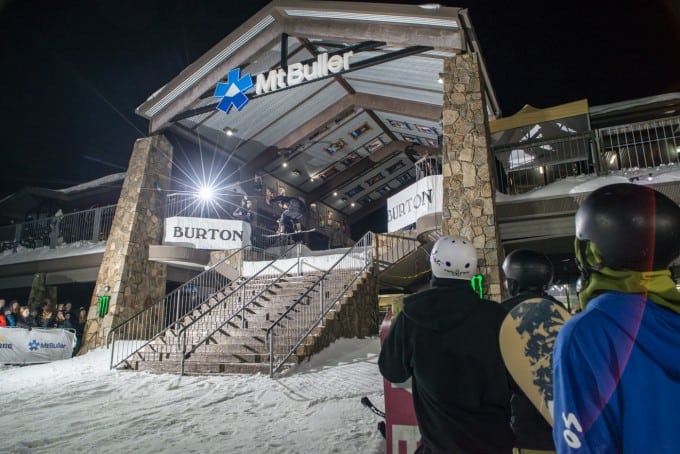 Mountainwatch | Event
A big crowd was on hand at Mount Buller last Saturday night to watch Jye Kearney win his sixth Burton Cattleman's Rail Jam. The Thredbo rider turned on a spectacular and technical display, asserting his dominance as the most prolific rider in Cattleman's history.
Kearney has competed at Mt Buller's iconic snowboard event since he was 14-years-old and his experience in the event truly shone through as he displayed a technical series of spins on and off both outer rails, gaps and tricks on the close-out rail, the combinations landing him top spot on the podium and a $4000 pay cheque for his efforts. Not bad for a Saturday night doing what you love to do. "I'm stoked to win this year," Kearney said after his win. "Everyone was throwing down so hard. Everyone killed it."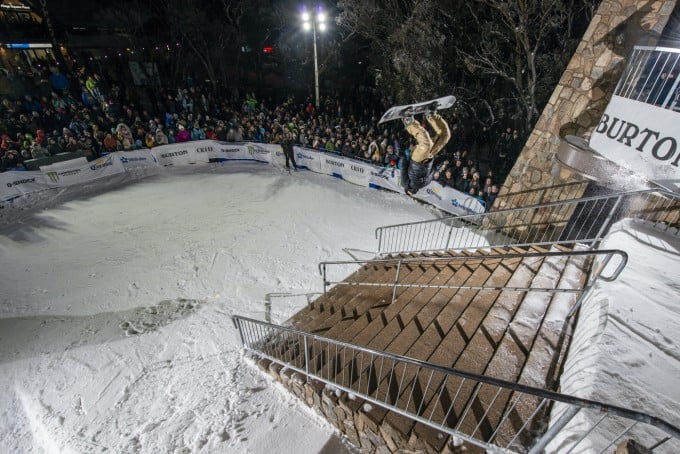 Canadian rider Bryce Bugera took out second place, applying a fresh approach to the steep village stair set with impeccable style and consistency. Bryce secured his first international event podium on the night to the roars of an excited crowd.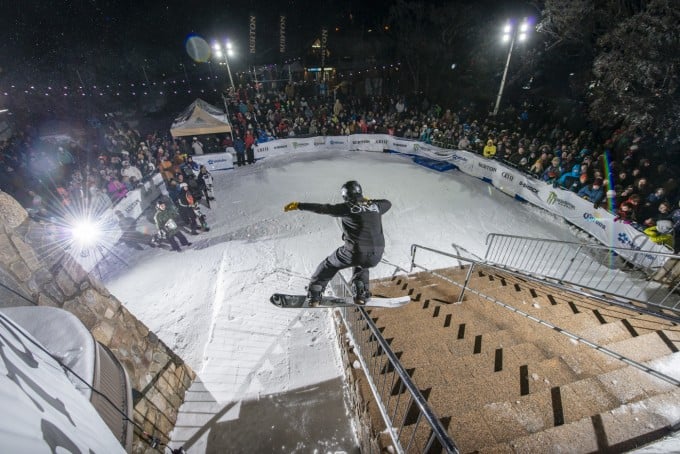 New South Wales rider Troy Sturrock,  was another standout from the beginning of the night, finishing third and winning $1000. This year's Best Trick was awarded to Mansfield local Harry Green, who sent a huge, never-been-done manoeuvre, a backside 50-50 on the top close out rail, backside 270 transfer to the lower rail. To non-snowboarders that is something very technical and not a move you should try at home off the couch.
The crowd was enthusiastic in response to the action, adding to the atmosphere and encouraging the riders to push the performance level. Over 60,000 viewers also watched the action live online via the webcast adding to the lively crowd in the Mt Buller village for the spectacle.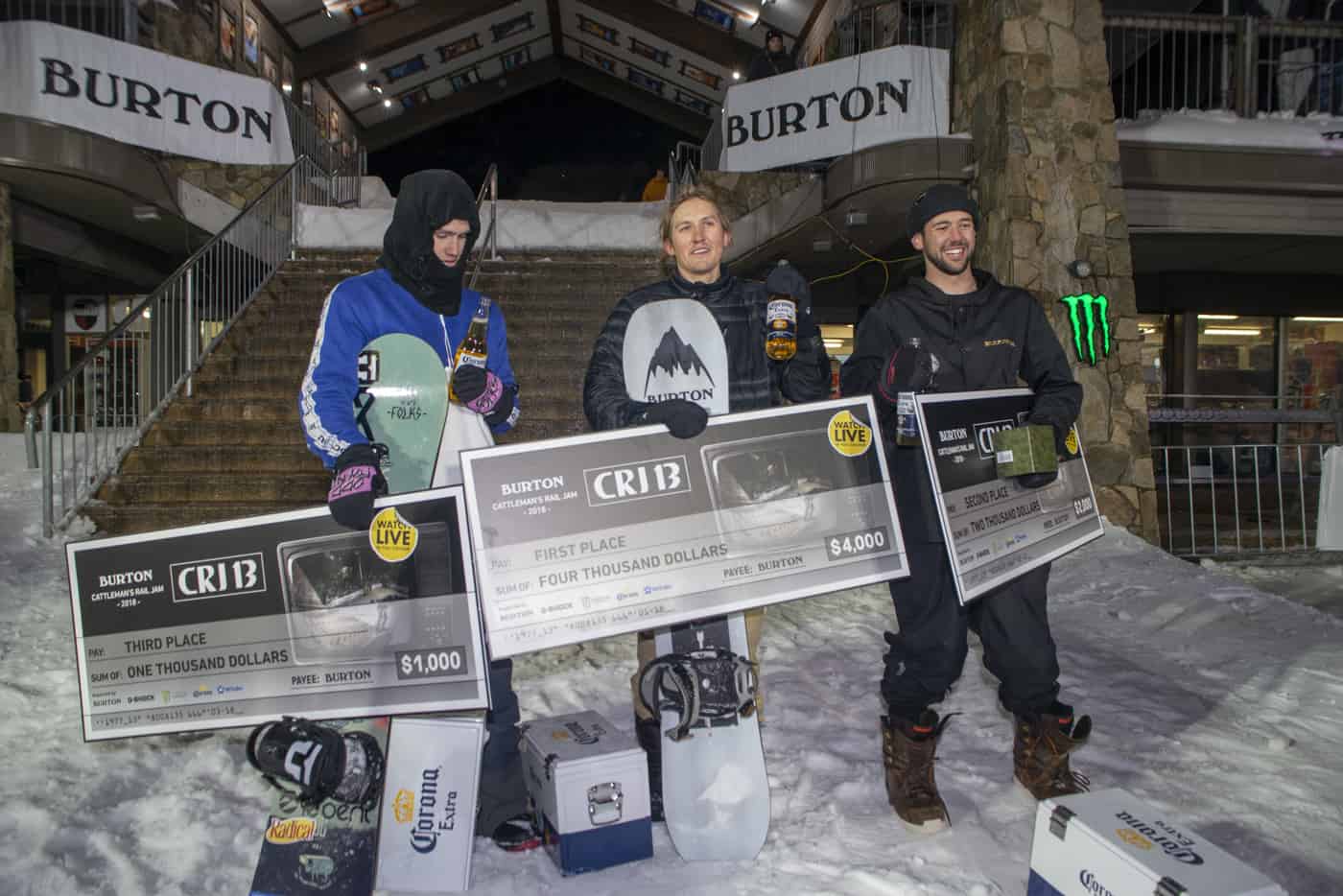 Richie Collins, Transfer snowboard magazine and event commentator, was blown away by the standard of riding. "That was hands down the best rail riding I've seen on the Cattleman's stair set … ever," Richie told Mountainwatch.
Jye Kearney will be hosting his own rail jam in Thredbo on Wednesday, July 28. Jye's Jam, also presented by Burton, is on the stair set at Friday Flat from 6pm tomorrow night and features 10 invited riders, all  selected by Jye, including Cattlemans place getters Bryce Bugera, Troy Sturrock and Harry Green.