Bushfire Fundraiser In Hakuba Raises Over $40,000
January 14th, 2020
Mountainwatch | News
Our bushfire fundraiser last Saturday at Blizzard in Hakuba was an incredible night with an enthusiastic crowd packing out the venue and donating generously throughout the night.
The crowd started filing in at 5pm, just as the first of three live acts started playing, and by the time the auction kicked off at 7.30 it was full house.
The auction was a huge success, hosts Steve Lee and Reggae Elliss getting the crowd involved and encouraging some competitive bidding. We saw some serious winning bids, particularly for some of the big-tickets items like Thredbo's three-day accommodation and lift package, the $3000 in Qantas Vouchers and the VIP tickets with back stage passes for Snow Machine.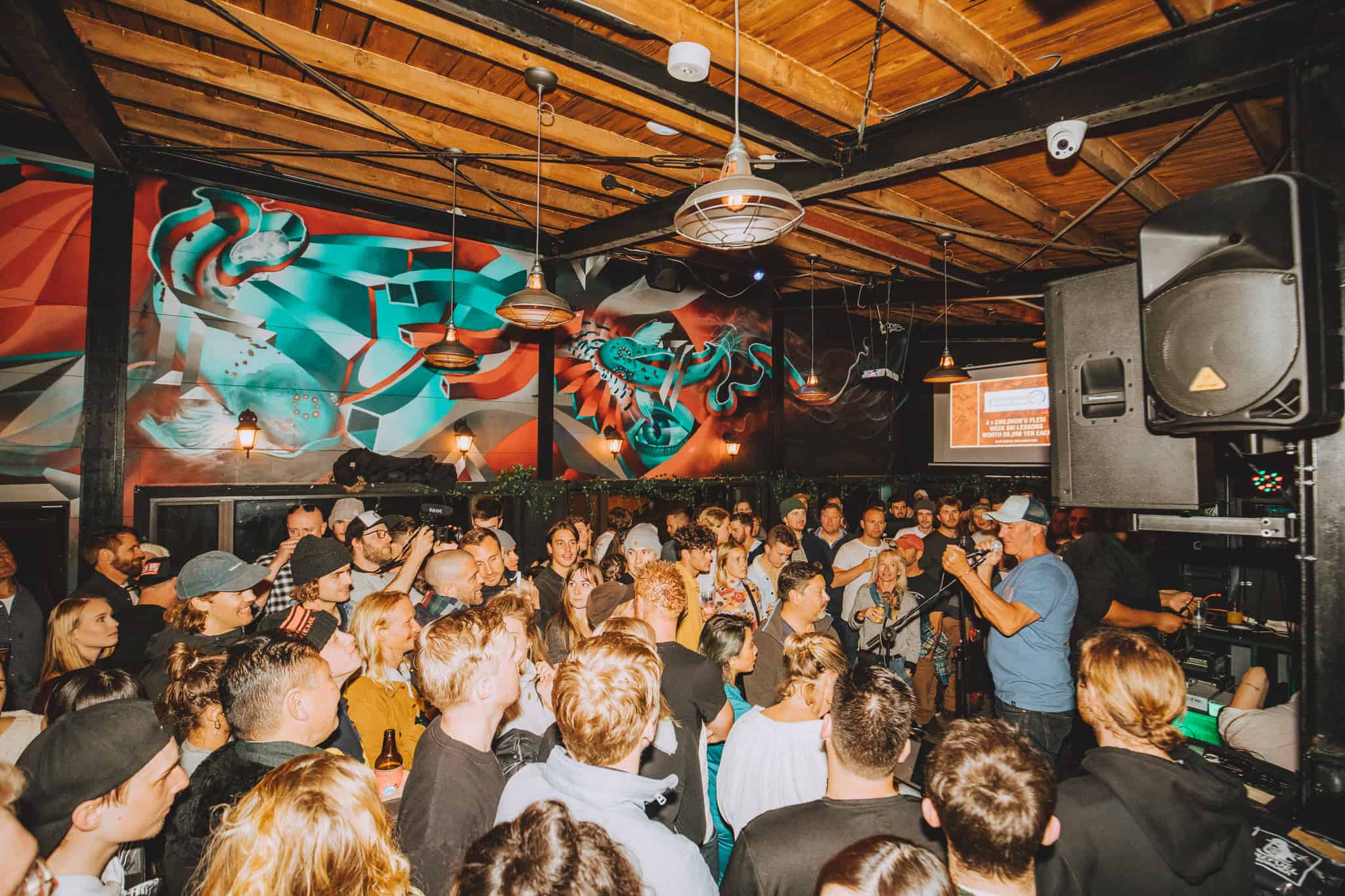 There were over 50 prizes on offer in the raffles and 25 items for the auction and we've raised over $40,000 so far with more dollars rolling in and more items to auction online. Blizzard also donated all profits from the night and the total amount raised will be distributed to the New South Wales RFS and Victoria's CFA.
A big thanks to the Hakuba community, our generous sponsors and, of course, everyone who attended the fundraiser – it was great to so many people keen to support the fire fighters who have been on the line fighting fires around Australia for the past few months.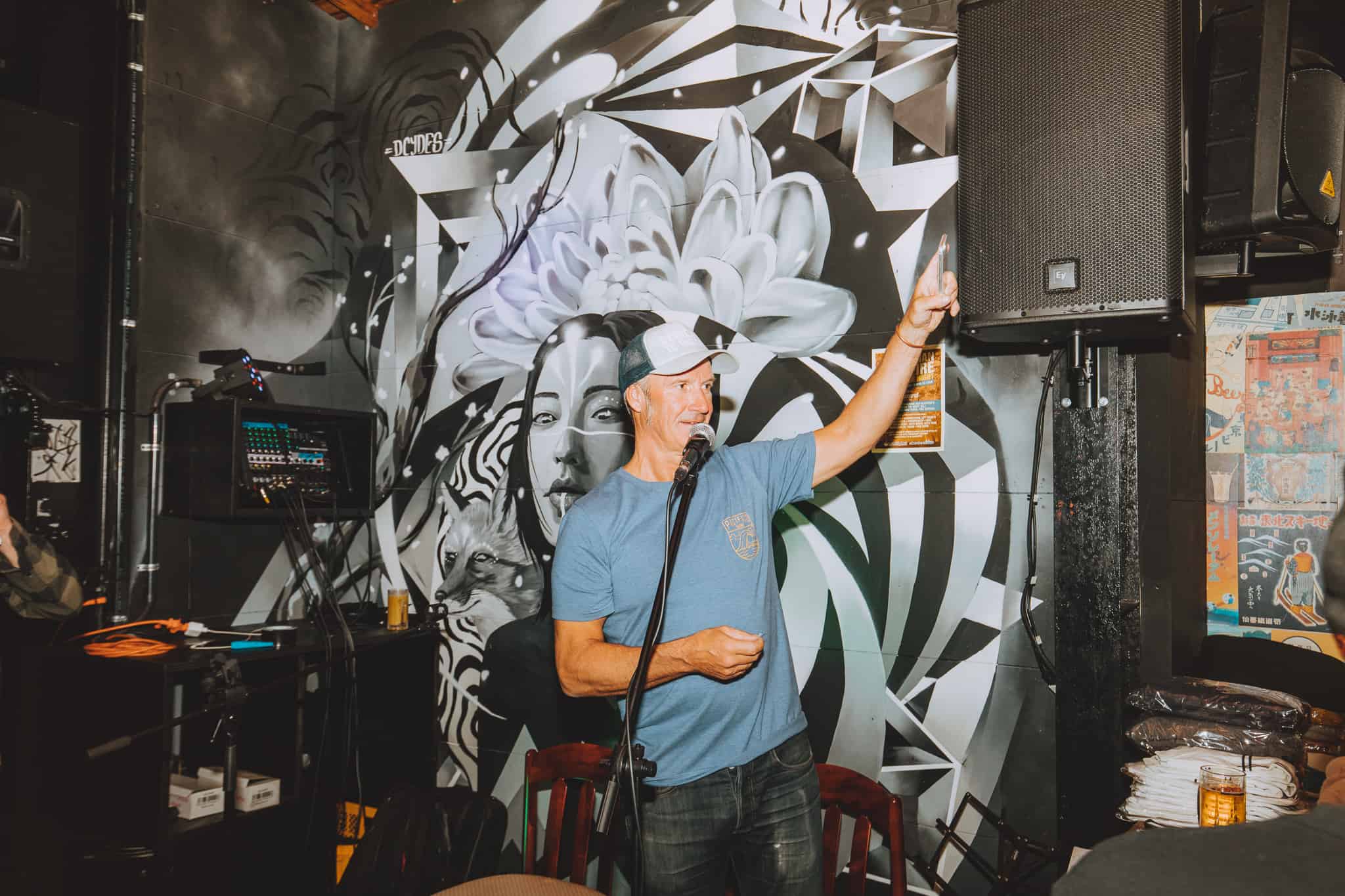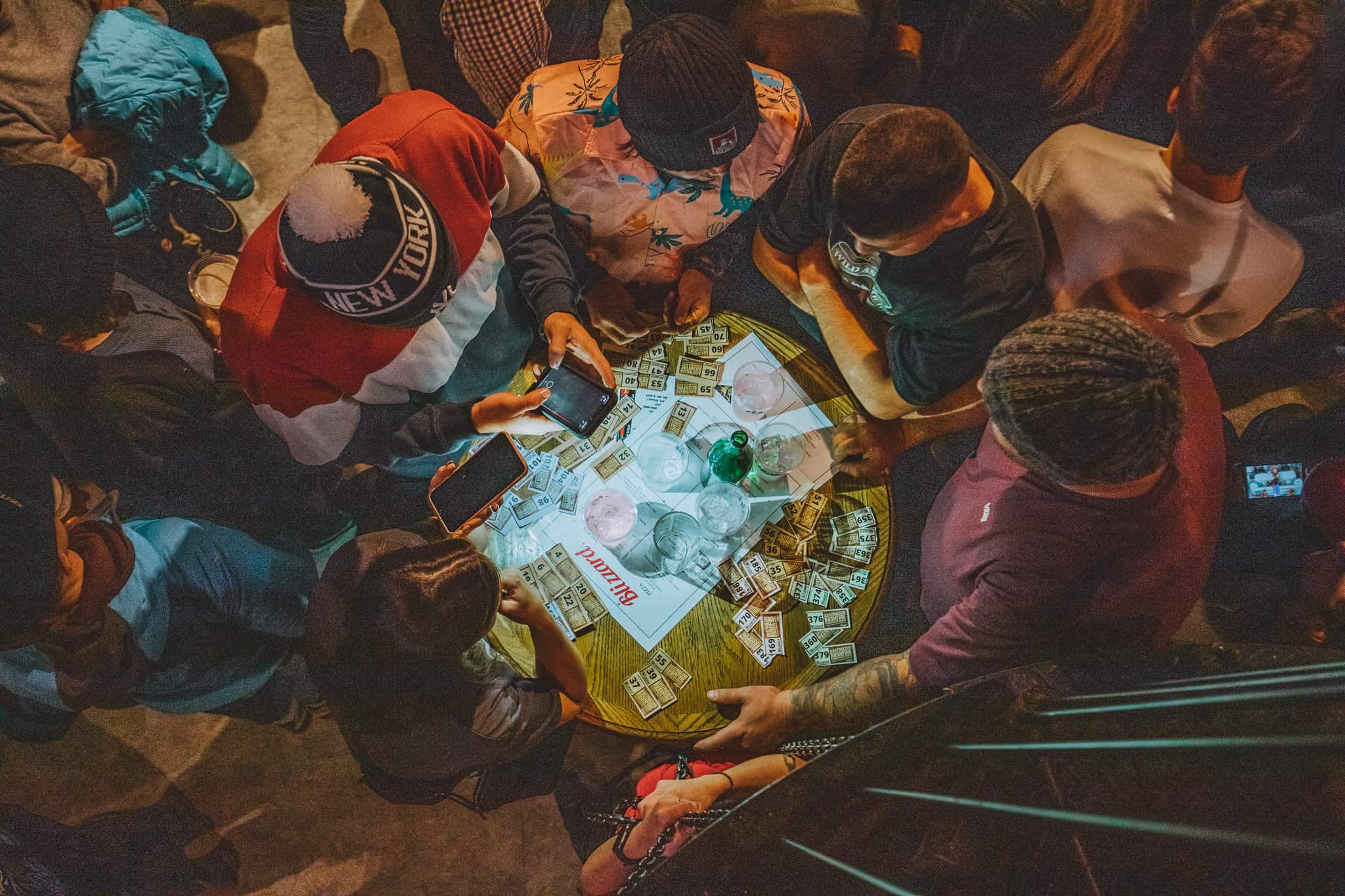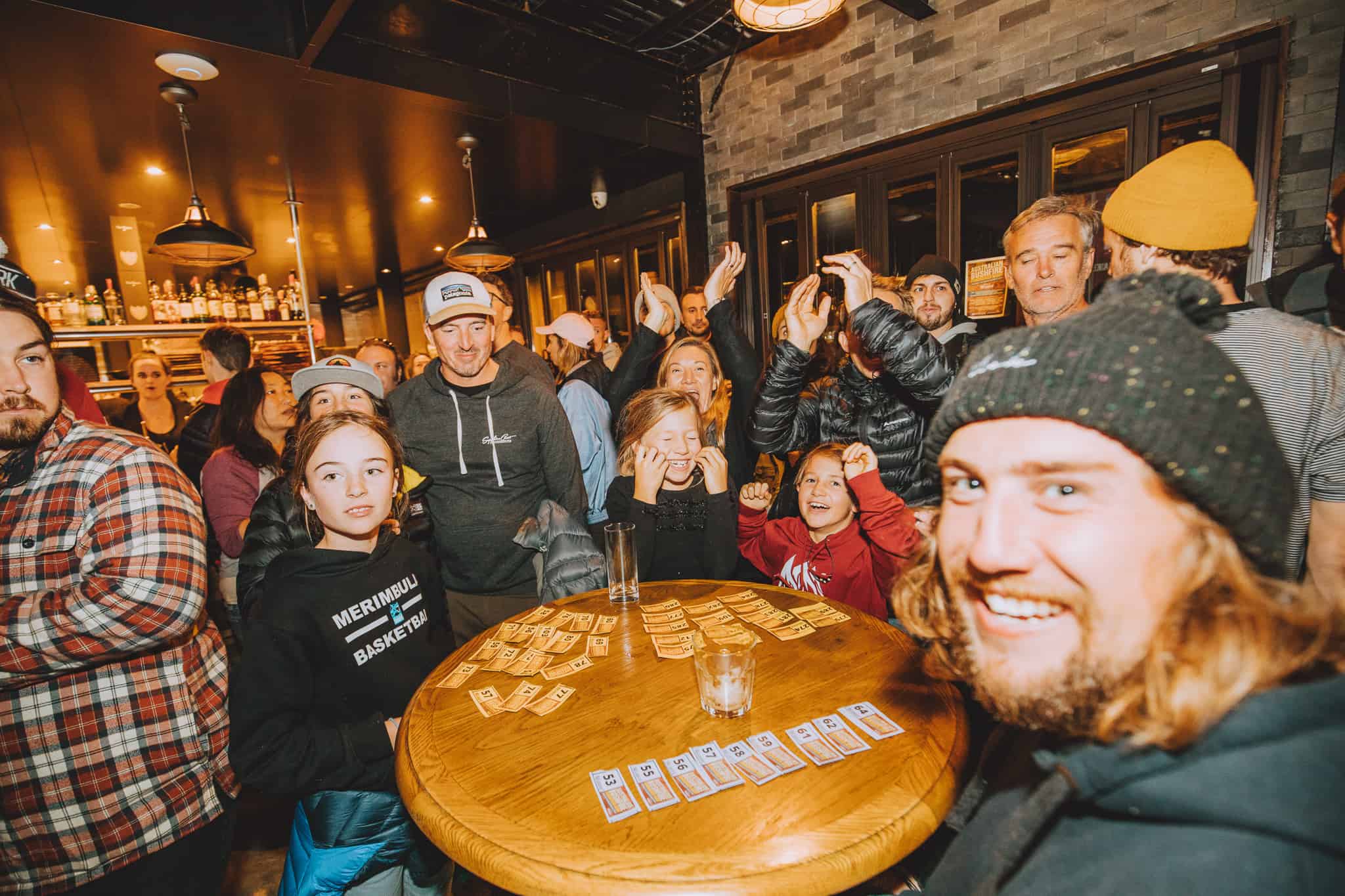 It has been heartening to see the bushfires in south-east Australia continue to ease over the past week, with Alpine resorts and coastal areas re-opening for tourists. Of course,  a great way to support those communities affected by the fires this summer is to simply visit those areas, which would give them a much-needed morale boost and help kick-start their stalled regional economies.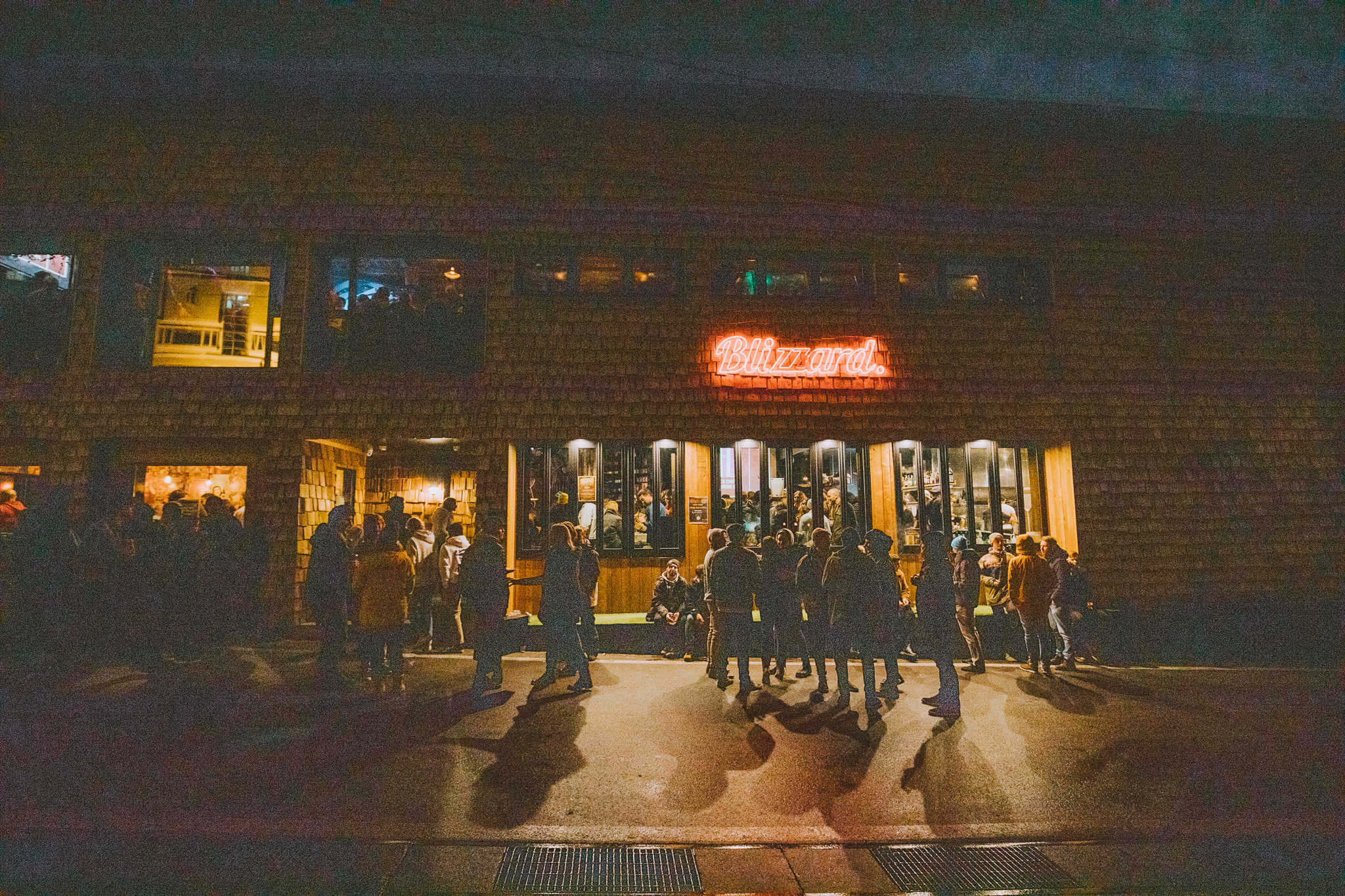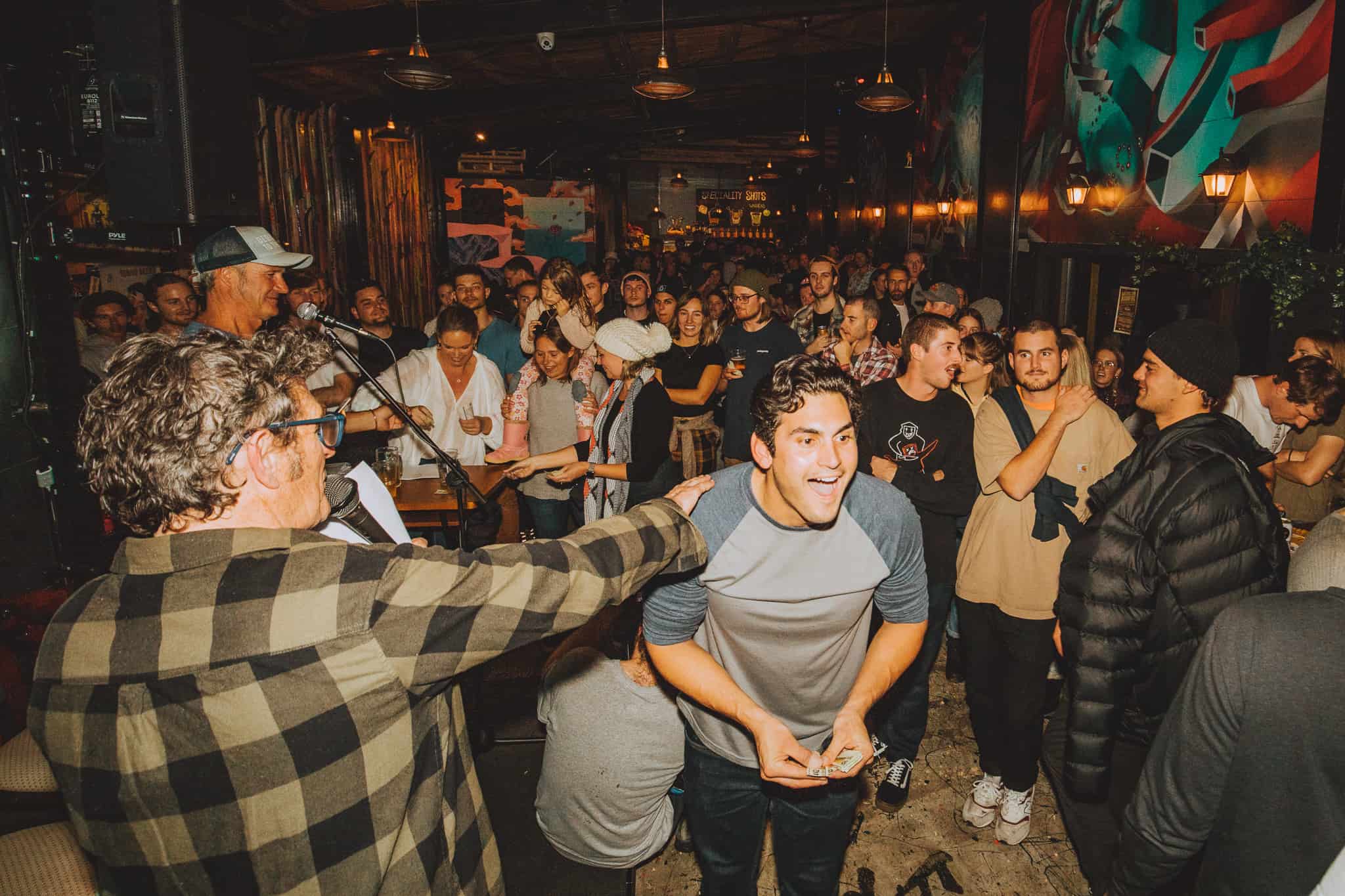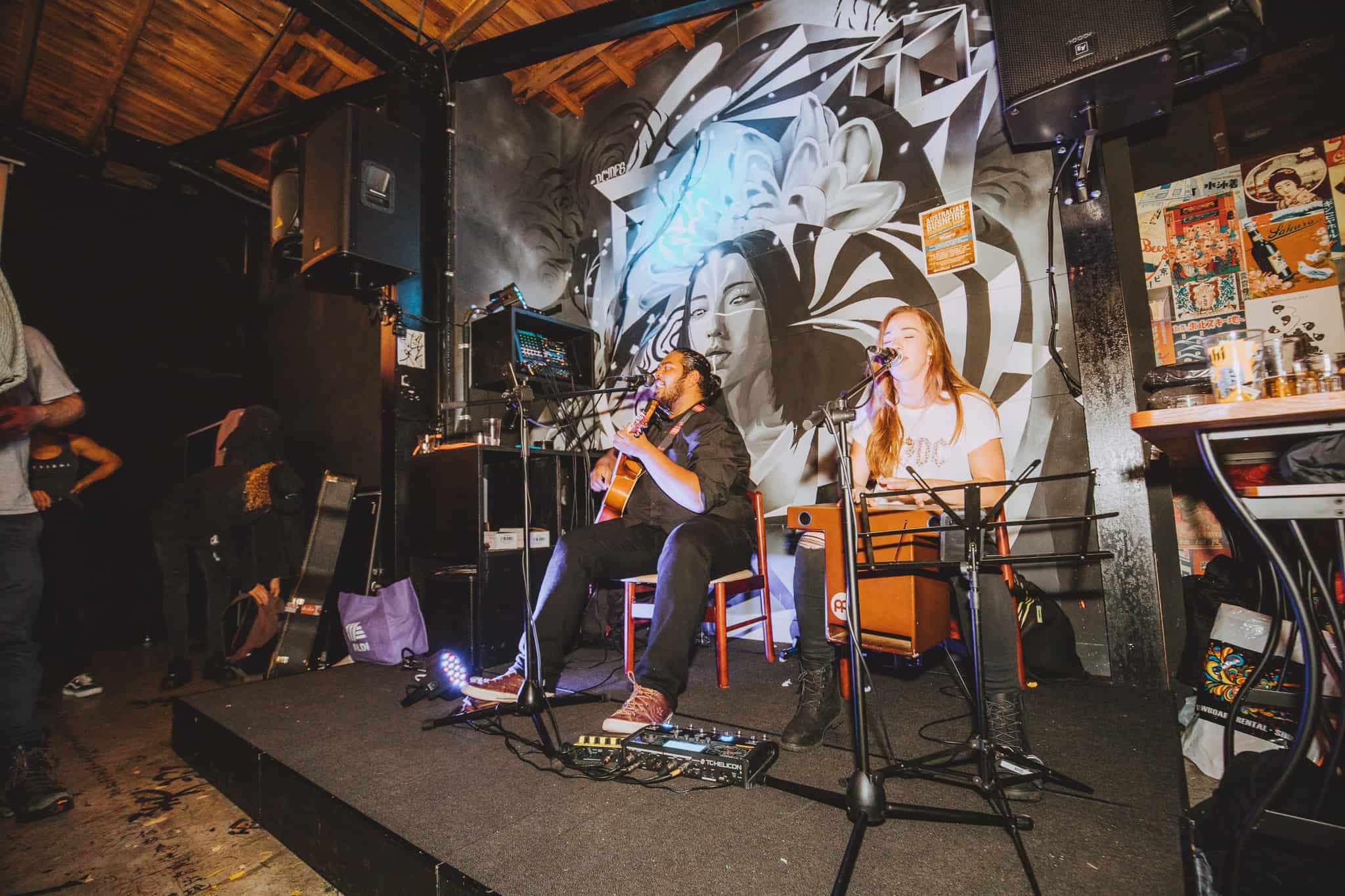 And once again, a big thank to all our supporters, listed below, who generously donated for the bushfire Fundraiser – stoked to have you on board.
The North Face –  Set of Futurelight Outerwear, Valued over $2000 Aud;  Forecaster Pack & Base Camp Duffel, Valued @ $590 Aud   https://thenorthface.com.au/
NZ Ski  –     2 x 5-day NZ Ski lift passes https://www.nzski.com/
Michaela Davis-Meehan– 1 Day Riding with professional snowboarder Michaela Davis-Meehan
Hakuba Valley       – 6 Day all mountain Lift Pass x4  https://hakubavalley.com/en/
Black Crows Skis – 1 x Black Crows Camox Birdie skis https://www.black-crows.com/eu/fr_en/
Mimis Restaurant, Hakuba – 2 x dinner vouchers for 2 people http://phoenixhotel.jp/mimis-restaurant/
Thredbo Resort– 3 nights at Thredbo Alpine Hotel for 2 and 3 days lift tickets for 2 https://www.thredbo.com.au/
XTM– Official Olympic team gloves (can't actually buy as they are the uniform to the Aussie Winter Olympic team); $250 XTM gift card. https://www.xtm.com.au/
Liquid Snow Tours– 5 nights at Yuki Dake Lodge, Myoko for 2 people  https://www.liquidsnowtours.com/
Cardrona Resort – 2 x 5 Day Cardrona Lift Passes   https://www.cardrona.com/
Qantas flight voucher– $3000 Qantas voucher from ABS Facade
Hakuba Powder tours– 2 x backcountry tours  with Steve Lee  https://hakubapowdertours.com/
Ski Japan Holidays– 4 x Snow Monkey Tour vouchers https://www.japanspecialists.com/
Rhythm Japan– 2 x 7 day rental package for 2 people ; 3 x full tunes in Rhythm Tune shop
https://www.rhythmjapan.com/locations/rhythm-hakuba/
Giro Australia– 1 Jackson helmet (men's) + 1 terra helmet (pink) women's; 1 Eave goggle (women's) 1 agent goggle (men's)   https://www.sportfactor.com.au/
Oyuki – 2 x prize packs – (gloves, beanie, layers and proclava) https://oyuki.com/
Le bent  – 2 x Le Bent'd' kits (men's and womens' top and bottom base layers, socks) https://www.lebent.com
Yuki Threads– 2 x sets of outerwear (men's and women's Jacket & Pants/Bibs)  https://www.yukithreads.com
Future Sport– 1 x Faction skis Look Ski Binding Package to the value of $1500; 1 x Spyder outerwear package to the value of $1500  http://futuresport.com.au
Yes Snowboards – 1 x men's snowboard 1 x women's snowboard https://twelveboardstore.com.au/collections/yes-snowboards
Central Snow sports Hakuba– 1 x Oakley Line Miner Henrik Harlaut Pro Model goggles https://centralsnowsports.com.au/
Snow Machine Hakuba– 2 x double VIP passes, including backstage access with the musicians and Free drinks for 2 hours each night.    http://snow-machine.com
Hank Bilous – 1 day's riding with pro skier Hank Bilous
Oakley Australia – 4 x goggles   https://www.oakley.com/en-au
Sharaku Restaurant, Hakuba– 2 x sharaku dinner vouchers for 2 http://hakuba-springs.com/sharaku/
Sportrade Australia – 1) Volkl 90Eight 177cm ski with a Marker Griffon binding. RRP   $1368.00;   2) Dalbello DS 110 Ski Boot: RRP $649.00   http://www.sportrade.com.au/
Hakuba Kanko Kaihatsu –  5 x 1 day lift passes for Happo/Iwatake/Tsugaike (people can go either one of three mountains); 1 x Iwatake MTB season pass  https://www.nsd-hakuba.jp/
Hakuba Goyru    -10 x 1 day lift tickets  https://www.hakubaescal.com/winter/
Spicy Rentals Hakuba– 5 x Volcom-made Hakuba Valley T Shirts    https://spicy.co.jp/en/index
Funny co: 5 x vouchers for Hakuba S-Class (VIP Program) in Iwatake
Hakuba Ski Concierge– Full Day Private Ski or Snowboard Lesson  https://hakubaskiconcierge.com/
Northern Heights Guiding– Private Full Day Backcountry Tour https://hakubaskiconcierge.com/
 Nagano Snow shuttle– Transfers for 2 people back to Tokyo, Haneda or Narita Airport https://naganosnowshuttle.com/
Mirae Campbell– 1 x half day riding with Burton pro rider rider Mirae Campbell
Evergreen International ski school– 4 x Children's Flexi week Ski Lessons Flexi-Week: worth ¥59,000 To be used by ~22nd March 2020
Evergreen Backcountry Guides– Half Day Group Snowshoe for family (4 people) worth ¥28,000 To be used by ~19th March 2020
 Evergreen Alpine Academy– 2 x Full Day Intro to Freeride Clinic ¥20,000 To be used by ~8th March 2020
https://www.evergreen-hakuba.com/
The Alps Craft Café– 10 x Craft Beer Card (6 beers) worth ¥4,000 each
 Rip Curl– 1 x Freeride avalanche vest with Mammut 3.0 airbag value $1500  https://www.ripcurl.com.au/
Roxy – 1 x Torah Bright pack – jacket and pants   https://www.roxy.com/
Quiksilver – 1 Travis Rice pack – jacket and pants   https://www.quiksilver.com.au/
Gnu snowboards– 1 snowboard    https://www.gnu.com/
Hakuba Physio – 2 x 60 minute massage vouchers https://www.hakubaphysio.com/
Hakubounce – 2 x 60 minute sessions for trampoline or airsoft https://www.hakubounce.com/
Hakuba Connect – 2 x Happo/Iwatake/Tsugaike 1 day lift passes http://hakubaconnect.com/
Bar Refuel Hakuba– 1 x Hoody
The Rabbit Hole – 5 x Rabbit Hole Hoodies https://www.therabbitholehakuba.com/