Canada Powder Tour – Red Mountain, "Best Undiscovered Ski Resort" in North America
November 19th, 2021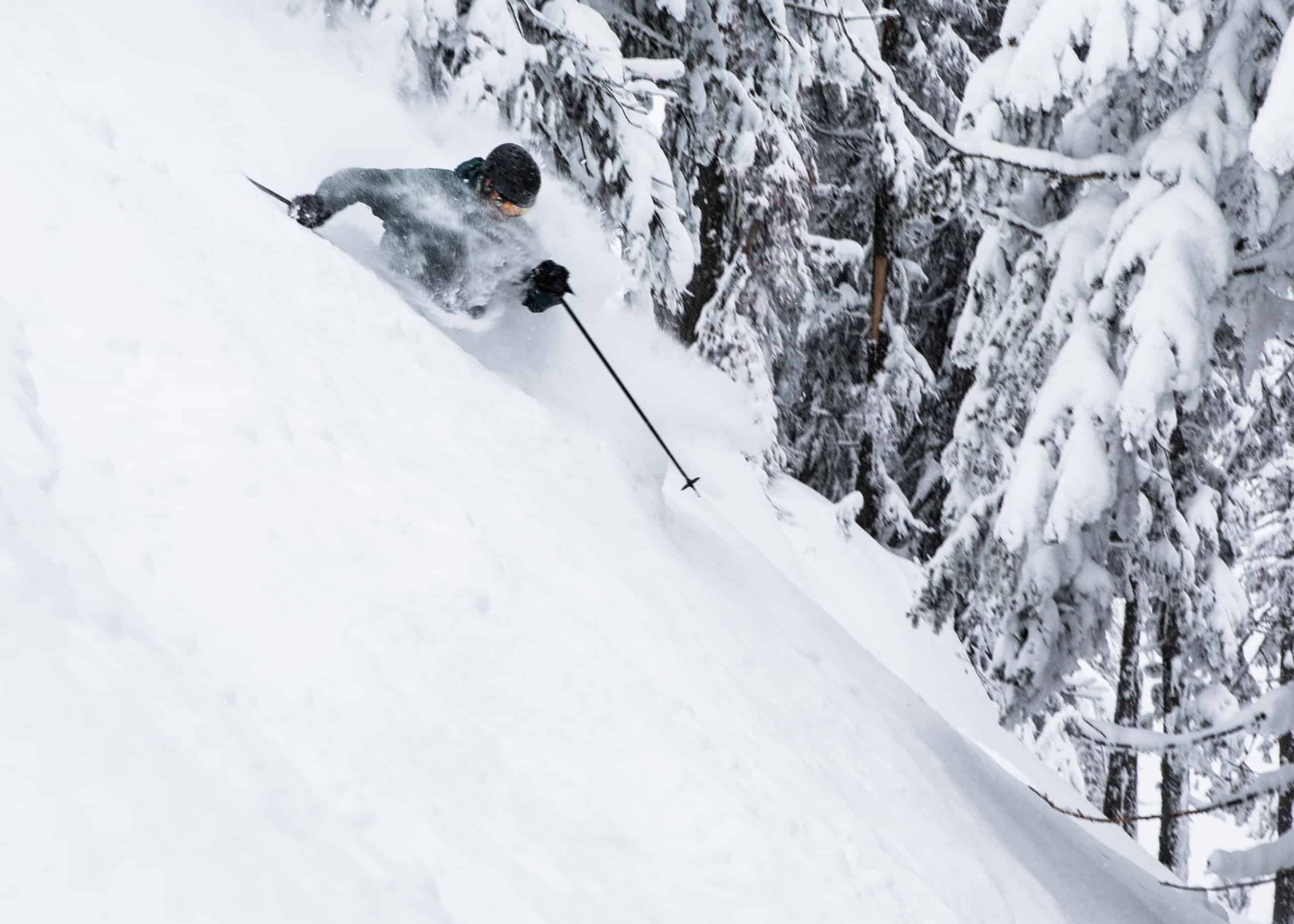 Mountainwatch | Watkin McLennan | All photos Charlie Payne
Red Mountain is one of the destinations on the Mountainwatch Canada Powder tour and after reading Watkin McLennan's story of his time in this interior BC resort you'll understand why
The problem with powder is the same problem with a good surf break. Powder is a consumable. Some other person's turns affect my powder turns. Every powder day is a classic example of the tragedy of the commons.
It plays out in the morning lift line where cheers and hoots disguise feelings of jealousy, greed and selfishness. The ski resort powder day can reveal a people's culture. How do they behave in the face of a limited, consumable resource? Do they stack their turns in neat lines one beside the other to conserve this precious resource? Or do they wildly turn and traverse in disregard for others. Do they ride with a sense of entitlement or do they ride with gratitude?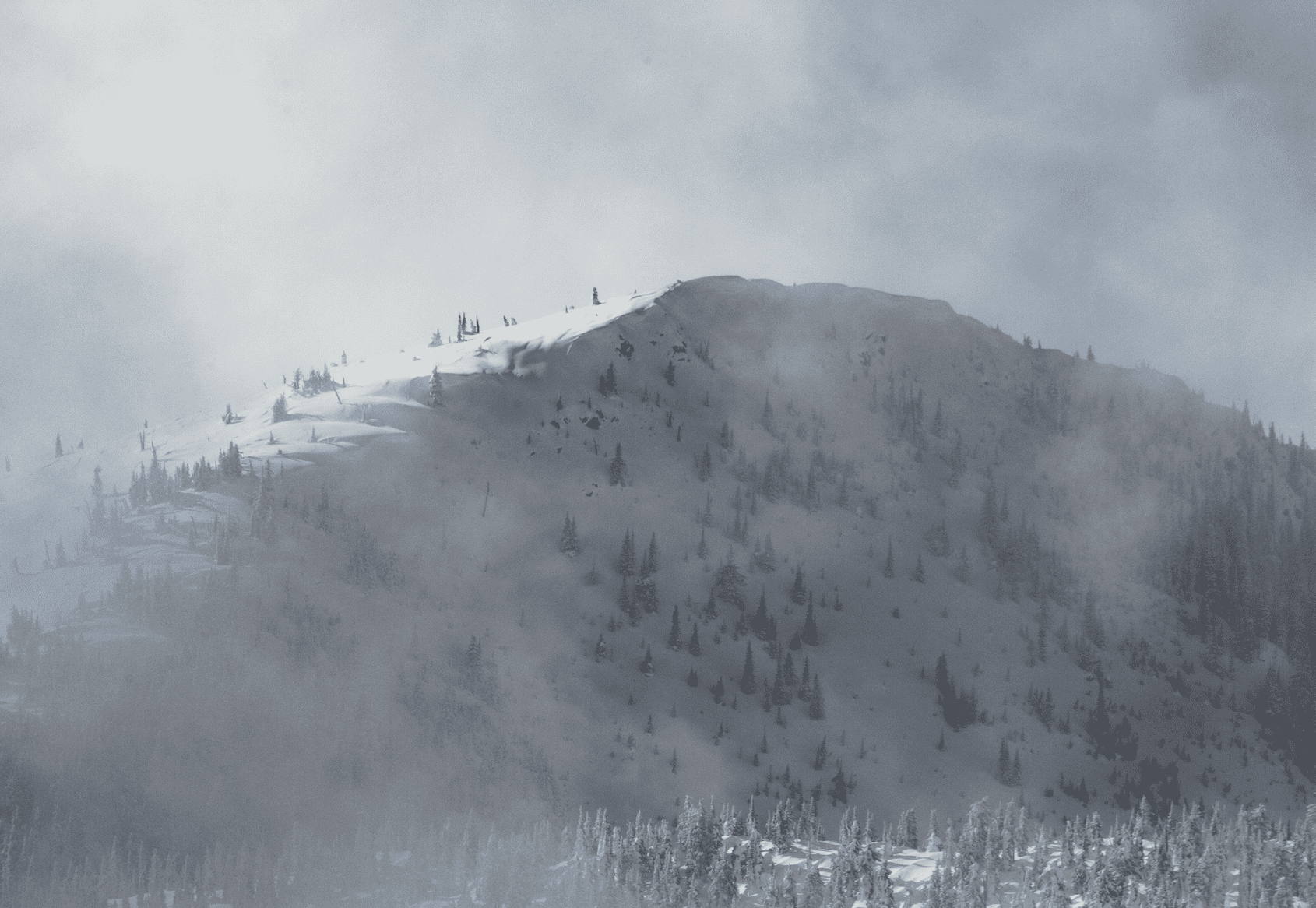 No culture on earth is as influenced by this weekly, sometimes daily, hopefully not monthly ritual than the people of Rossland, Trail and Castlegar in British Columbia's Kootenay Range. For these three Canadian towns Red Mountain is their local ski hill. I spent 10 days there and was fortunate to experience a powder day or two and a few of the area's other delights. I was there to ski with friend and photographer Charlie Payne along with his brother Will. Charlie and Will have been skiing Red for over ten years. Most winters they visit for at least a few weeks from Melbourne. For all this time Charlie has been eager to show me around his favourite ski destination. I was eager to see it too.
My first impression was that balance seems to be the guiding principle at Red. It has been described as the "best undiscovered ski resort in North America". Although this statement is a flourish of marketing, Red isn't like most international ski destinations. There are two factors that keep Red "undiscovered". The first is intense community restraint that limits speculative development. The second is Red's distant proximity to large populations. One day riding Granite chair, I spoke with a local from Rossland. He told me that Spokane, 2.5 hours' drive south in the USA is the closest big city "and 80% of American's don't even have passports so they can't even get here". Then there's Vancouver, Seattle, Calgary and Kamloops that are all over five-hours' drive and spoiled for choice along the way. Everyone is spoiled for choice in this part of the world. Big White, Fernie, Lake Louise, Revelstoke, Whitewater and Kicking Horse to name a few are all within a few hours. Red sits pretty, not too far, not too close, just right.
Given the lack of proximity to any large populations, the people of Rossland, Trail and Castlegar all feel a deep sense of ownership and pride in Red. Some really do own the mountain thanks to the "Fight the man, own the mountain" campaign. This has given them the right tools to find balance between infrastructure, return on investment and patronage. Red was described to me as the "Anti-Beaver Creek" by a frequenting Australian skier. A few more lifts, some high-speed quads, another few thousand skiing acres, the naive tourist might think that this would improve Red. They might think it needs to be developed, expanded, fully capitalised. But this is how bankers think. In BC, those that know powder, the stewards of powder, they know that this is exactly what kills powder snow. At Rafter's, the must-visit après ski venue, I read a sticker on the urinal that said, "Whistler is that way" with a picture of a hand's middle finger pointing to the left.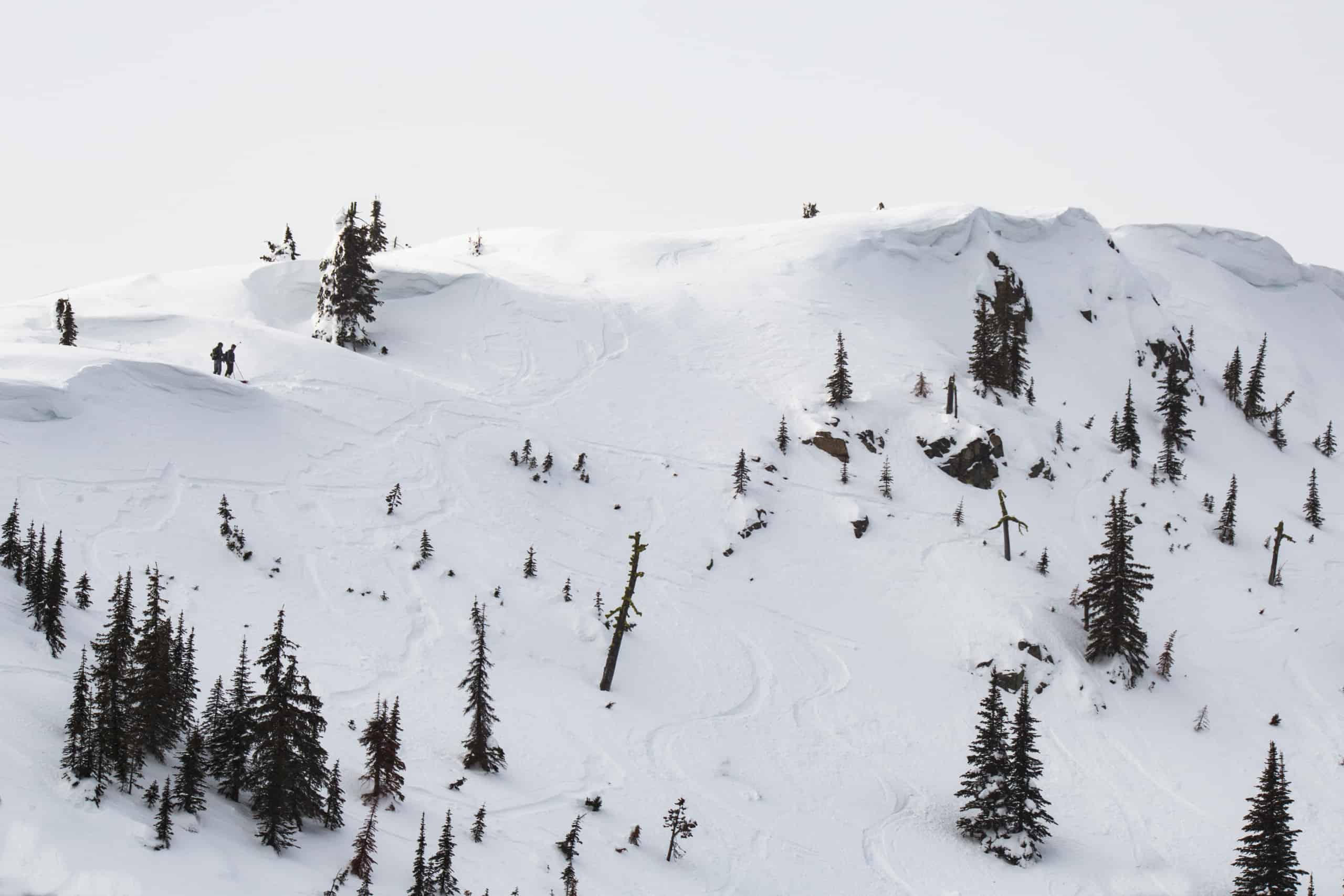 It is why when you tell a local you are writing about Red for an Australian website they say, "I hope you don't make it sound too good". It is why people that visit Red return year after year. I was amazed at how many Baby Boomers from Australia were there. All with a cheeky grin. They had discovered something that all those fit, fast millennials had missed. One silver fox from Sydney, with teeth so white they almost looked blue, gloated to me that he didn't ski in Australia anymore. After visiting Red for the fifth time his knees could no longer handle anything but a squishy BC groomer. "And you know, when the groomers feel like an Australian powder day, imagine what the powder feels like!" I had to agree. After a few days of skiing Red without any fresh snow I had begun to enjoy the squishy groomers. Soft, empty, forgiving. No ice, no cookies and no crowds to contend with.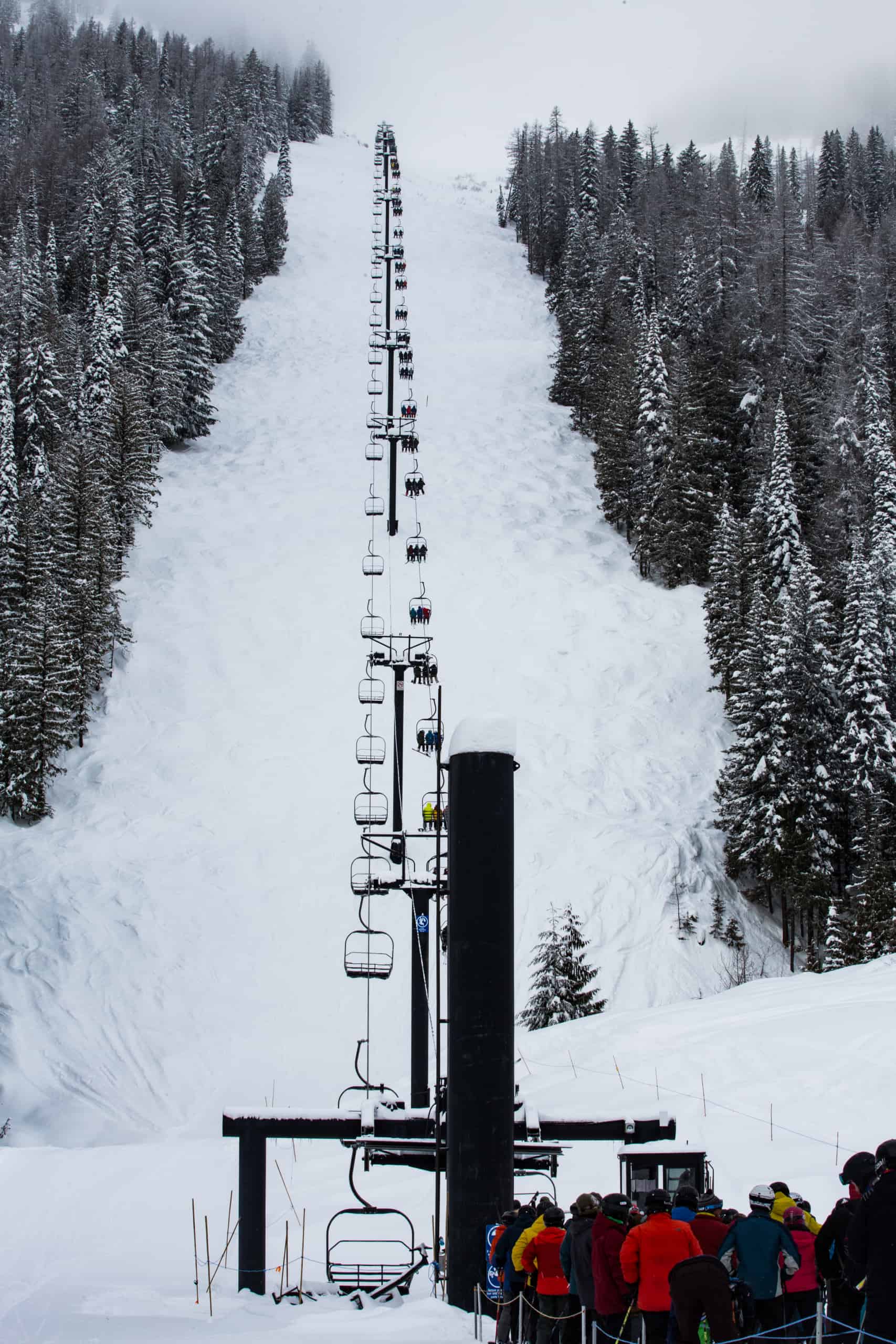 Then there's the powder day. No surprises, like any ski resort, the morning lift lines were depressingly huge. I couldn't help but feel like I was lining up for Messina. However, unlike Messina the mood felt religious. The Granite lift line is like Rossland's chapel. A time for friends to catch up, followed by checking in with the powder gods. On one of our bigger powder days the resort posted that they had received 4cm overnight. There was a stiff south-westerly so four skied more like 40cm. People all over the mountain joked, "I'll take 4cm any day of the week!" The next day I heard that ski patrol had made a mistake. They meant to record 14cm.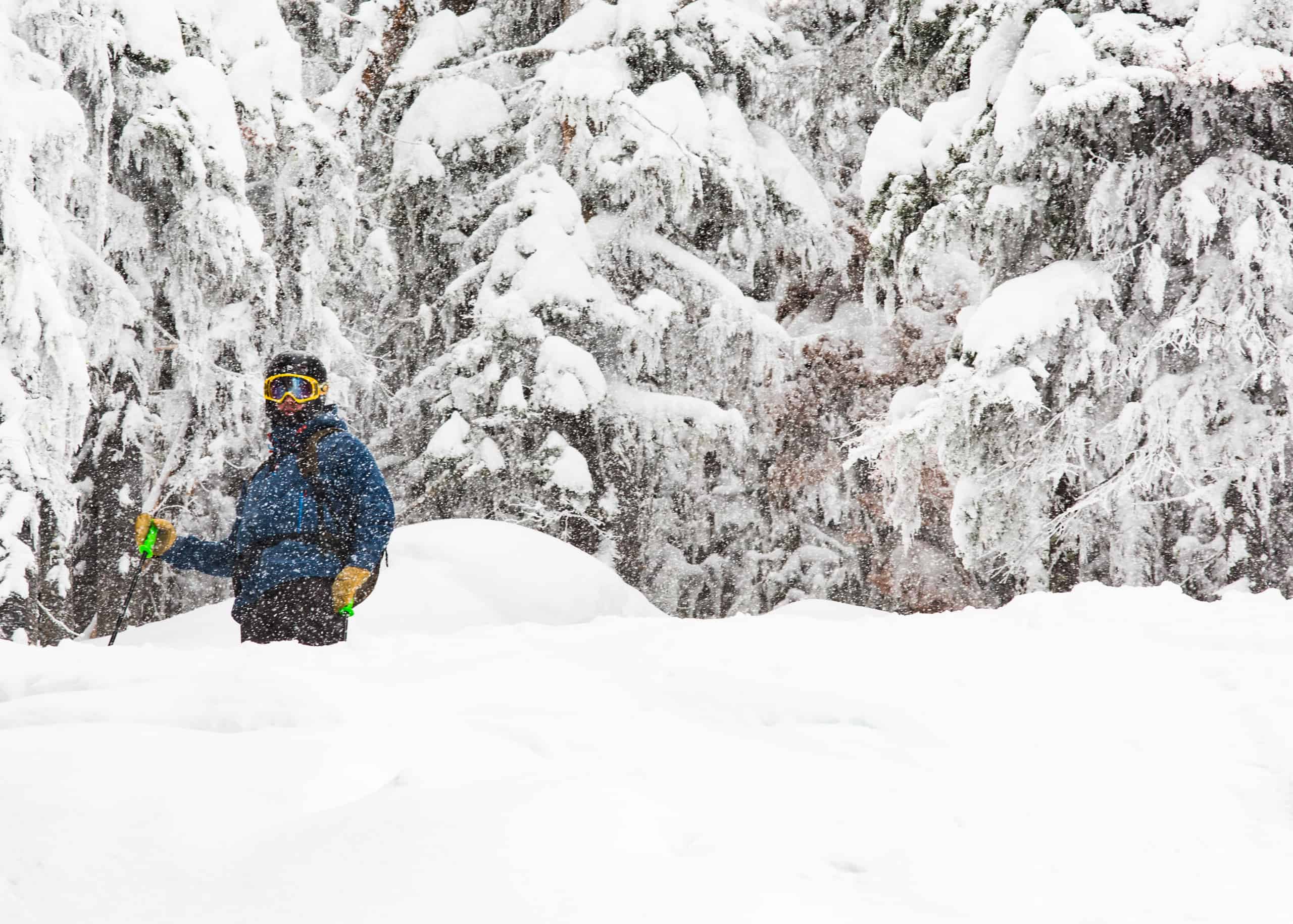 The chairs at Red are all frigidly slow. The locals say it helps the powder go further. In a way they are right, less skiers per hour get up the hill, so less skiers per hour track out the resort. The other thing that slow chairs do is keep the international tourist away. People don't travel across the world to ride a second-hand lift from Alyeska. But it is this mentality, the Anti-Beaver Creek mentality, that makes Red worth travelling to. The days of a great undiscovered powder mecca are gone. The internet, cheap international flights, snowboard and fat skis killed that dream decades ago. There are only five things that will put you on top of a mountain covered in untracked powder; skins, snow-cats, helicopters, time or luck. But at Red, the slow chairs will get you to top of some less -tracked powder… eventually. And if you really desire the untracked, superb touring and cat skiing is just next door.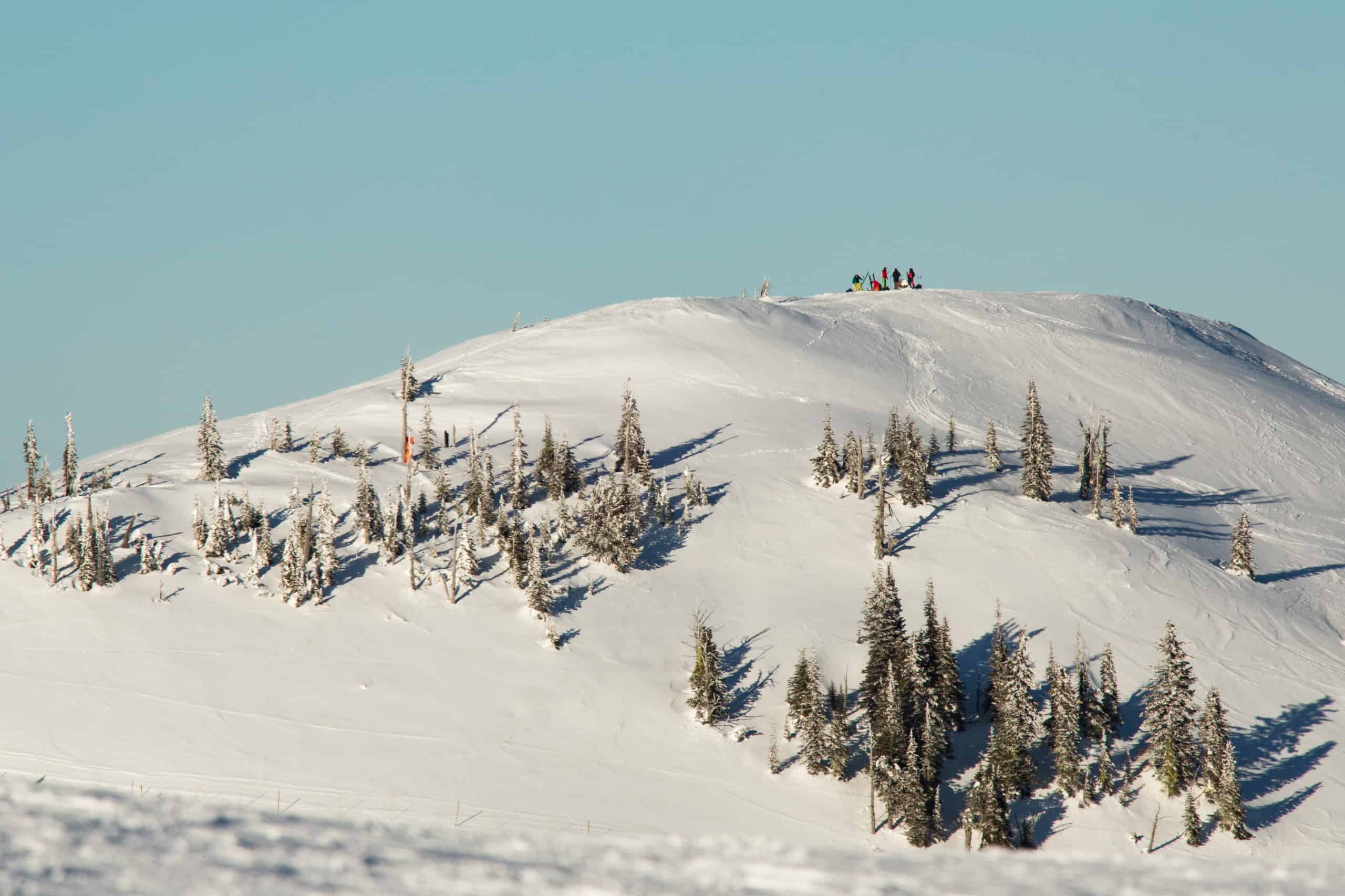 The ski resort consists of four mountains; Red mountain, Granite, Grey and Kirkup. Kirkup is accessed via an inbounds snow-cat service that cost $10 CAD per ride, worth the time and money for the view, less the skiing. Red is a small pimple of a mountain, beautiful in its pyramidal form. An old double chair slowly gets you to the top where steep bumps, a couple of groomers and some magical east facing gladed trees greet you. Then there is Granite and Grey. Grey feels like the little brother to Granite and Granite is an incredible mountain, one of the great lift-accessed mountains in the world. Every aspect is covered and there is 860m of vertical. Most of the north aspect consists of pillows, spines, steep tree skiing and sheer cliff. Whilst the other aspects are much more friendly. And on the east face there are the aptly named Powder Fields. This enormous slope offers sustained tree skiing that is playful on a powder day and exhausting any other day. To catch this slope on a powder day is to fulfil any skier's dream.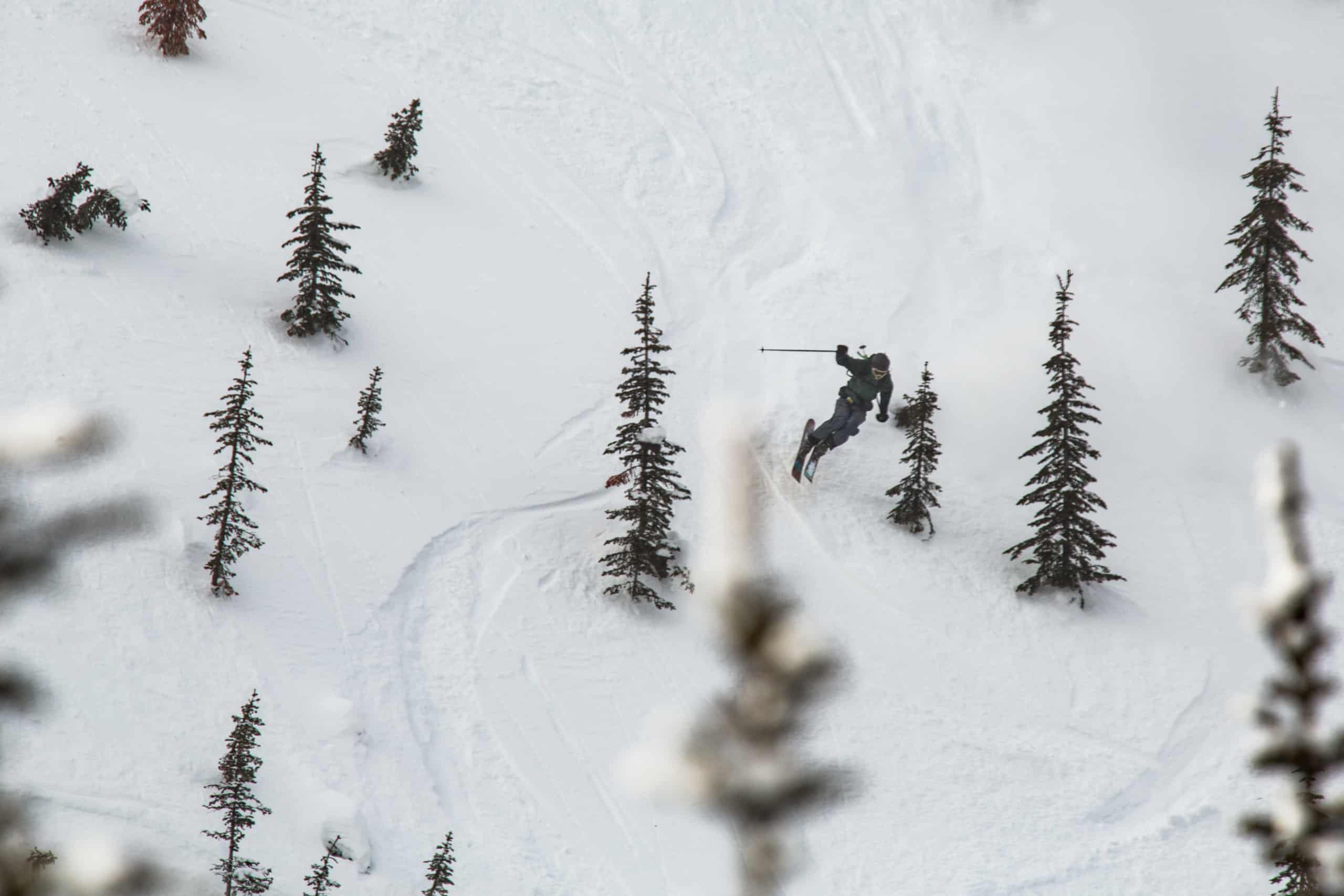 The people of Rossland, Trail and Castlegar are doing a superb job of looking after this place. Go there to worship with the locals, laugh about incorrectly measured snow falls and ski squishy groomers. You might also catch a powder day. If you do, give thanks to the "Anti-Beaver Creek" locals that govern this special place.
Head to Mountainwatch Travel to find out more about t
Getting there: Fly into Spokane and book one of the transfer shuttles from Spokane to Rossland and Red. Alternatively, rent a car in Spokane and use it to access some of the world's best ski touring that surrounds the area.
Where to stay: Stay in Red for ski-in-ski-out accommodation and an easy 10-minute bus or hitch into Rossland for the odd night out. Or stay in Rossland to have hospitality at your doorstep and an easy bus to the ski hill every day.
When to visit: Everyone said March is the time for big snow. I was there in early Feb and there was plenty of snow and cold temps kept the groomers squishy too.
What to do outside the ski resort?
Cat skiing at Big Red Cats will surely put you on top of some untracked powder within its enormous 20,000-acre cat skiing area.
Hire a guide and go touring. It is world class, perhaps world's best. The Rossland Range Recreation Site is specifically designed for touring in mind. There are warming huts stacked with wood and no snow mobiles to compete with.
Alternatively, an hour away is Kootenay Pass. The road takes you up to 1700m, within striking distance of the tree line.
Where to eat and drink?
Thursday's Open Mic Night at Rafters or any afternoon at Rafters.
Have a burger at Josie's.
Beer at the Company Brewery.
Cook at home with fantastic produce from Ferraro's, Rossland's local supermarket.
 What to watch out for?
Long lift lines on a powder day. The first few runs may involve a bit of waiting but eventually locals leave to go to work and people spread out over the four mountains. Enjoy the holy powder ritual. Give thanks.
Don't come here if you want to party. I didn't investigate the party scene too deeply but like the sticker said, Whistler is that way.
If you like the sound of Red Mountain and are interested in getting amongst someBC  powder, head to Mountainwatch Travel and check out our Canada Powder Tour.