Chillfactor 2021 – Preview of the Latest Issue of Australia's Ski Magazine
May 28th, 2021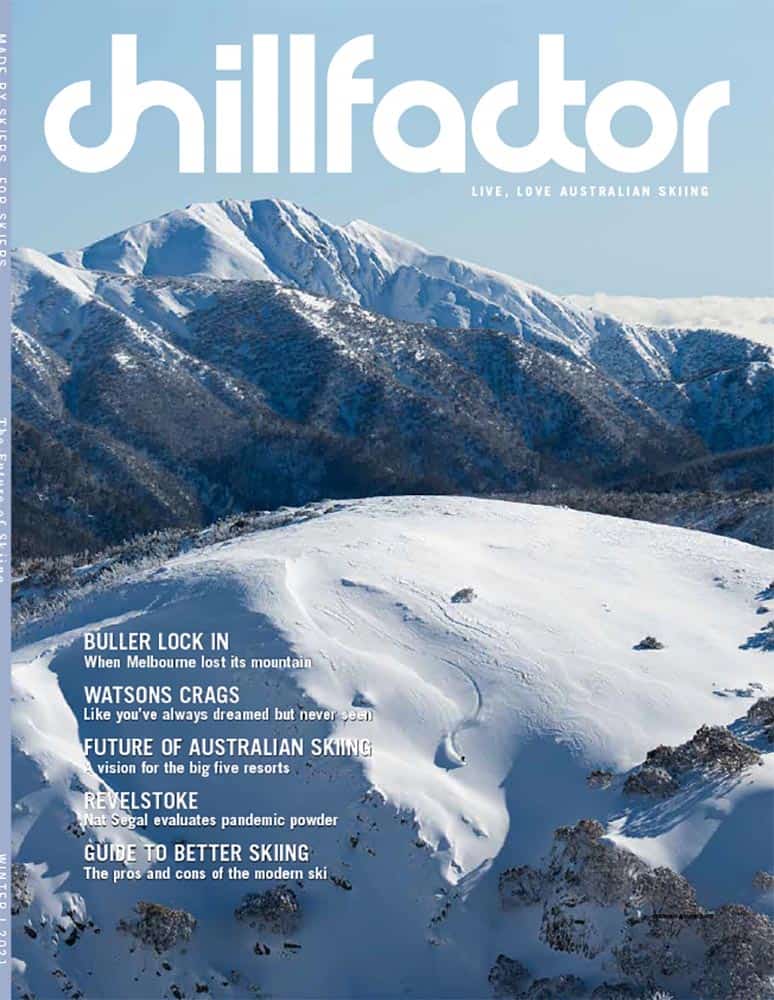 Mountainwatch | Press Release
Our friends at Chillfactor magazine have released the latest issue of the iconic Australian ski magazine, 140 pages celebrating ski culture and Australian skiing. Chillfactor is the only Australian ski or snowboard magazine still in print, a result of the high production values, quality writing, photography and design the magazine has maintained for the past 22 years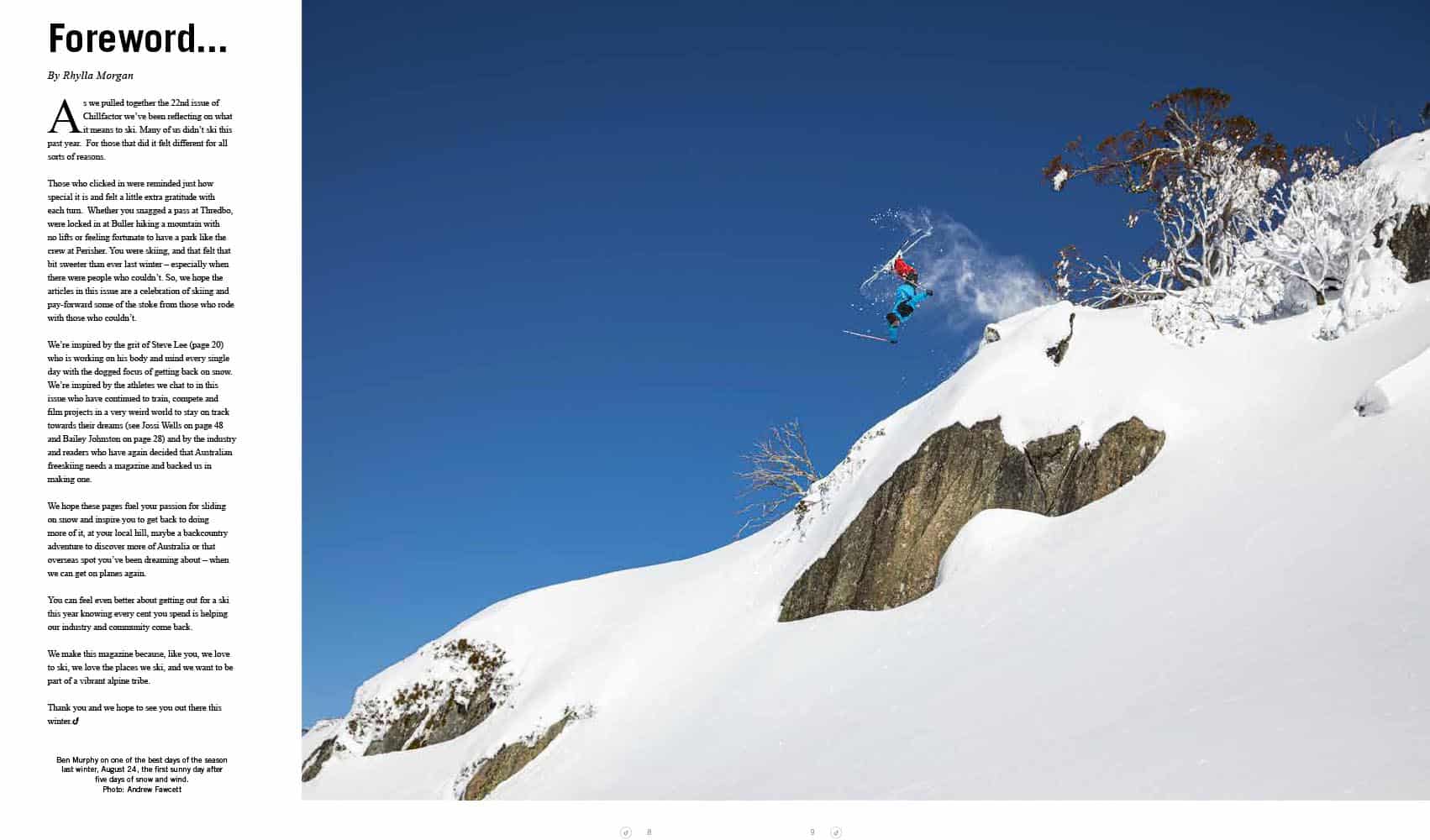 The theme for this issue is the future of skiing. COVID has been a tough time for many but it has also been a time of acceleration. In this future focused issue, we look at five visions for the future of Australian skiing, one vision for each of the big five ski resorts. We explore how we can and should be skiing in Australia in generations to come.
We hear about the northern winter that just was and how it was like no other. Few Aussies were overseas to experience a pandemic powder day, but we found a few. Nat Segal shares her experience of sampling the finest powder in Revelstoke. Tim Sanderson tells us about the empty slopes in Austria, while Billy Lloyd-Blainey explored Jackson Hole and its expansive backcountry. And, some things never change – Niseko's nipple deep powder is the perfect garnish to this fine suite of stories.
Australia's 2020 season was one that many will never forget. Victoria's resorts were abandoned by the day tripper and transformed into ski touring paradises. Was this a glimpse of the future? We tell the stories of the Buller Lock-in and Hotham's Desertification. We also show Australia's steepest terrain in Watsons Crags like you've always dreamed, but never seen. They say this place is better than Alaska because you don't need to fly through LA to get there.
We talk to Australian ski legend Steve Lee about his future and his road to recovery after suffering a serious stroke last September and we spend a few split seconds with Hotham's Bailey Johnston, a bright prospect in Australia's park and pipe team.
There are loads more stories and images beyond words in this 22nd edition of Chillfactor, which now has the sad yet humbling privilege of claiming to be the last Australian ski or snowboard magazine. Check it out in all good newsagents or purchase your copy at chillfactor.com
In this issue:
Buller Lock-In  – When Melbourne Lost its Mountain, Great Things Happened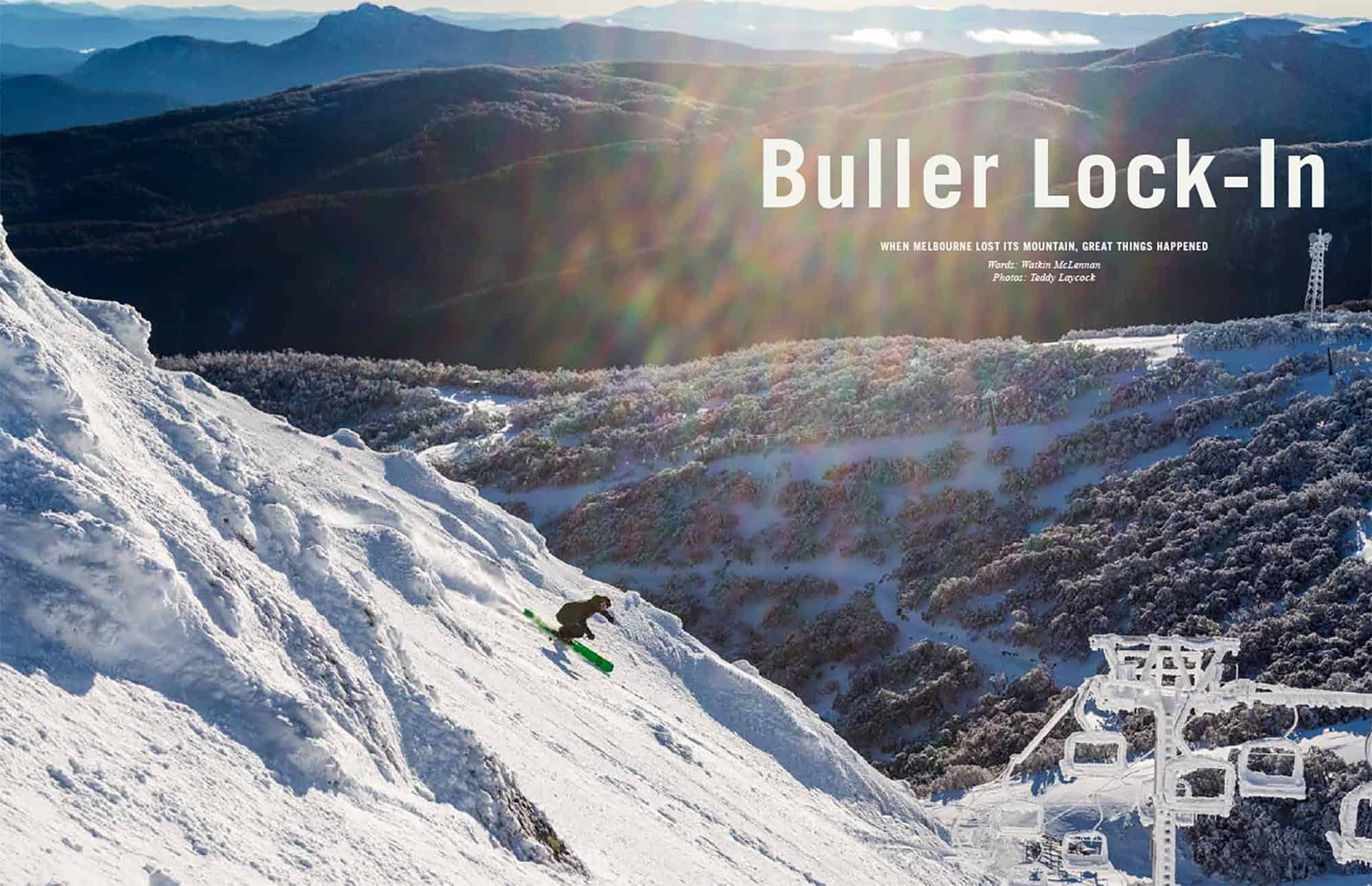 Jossi Wells Interview – The Evolution of a Freeskier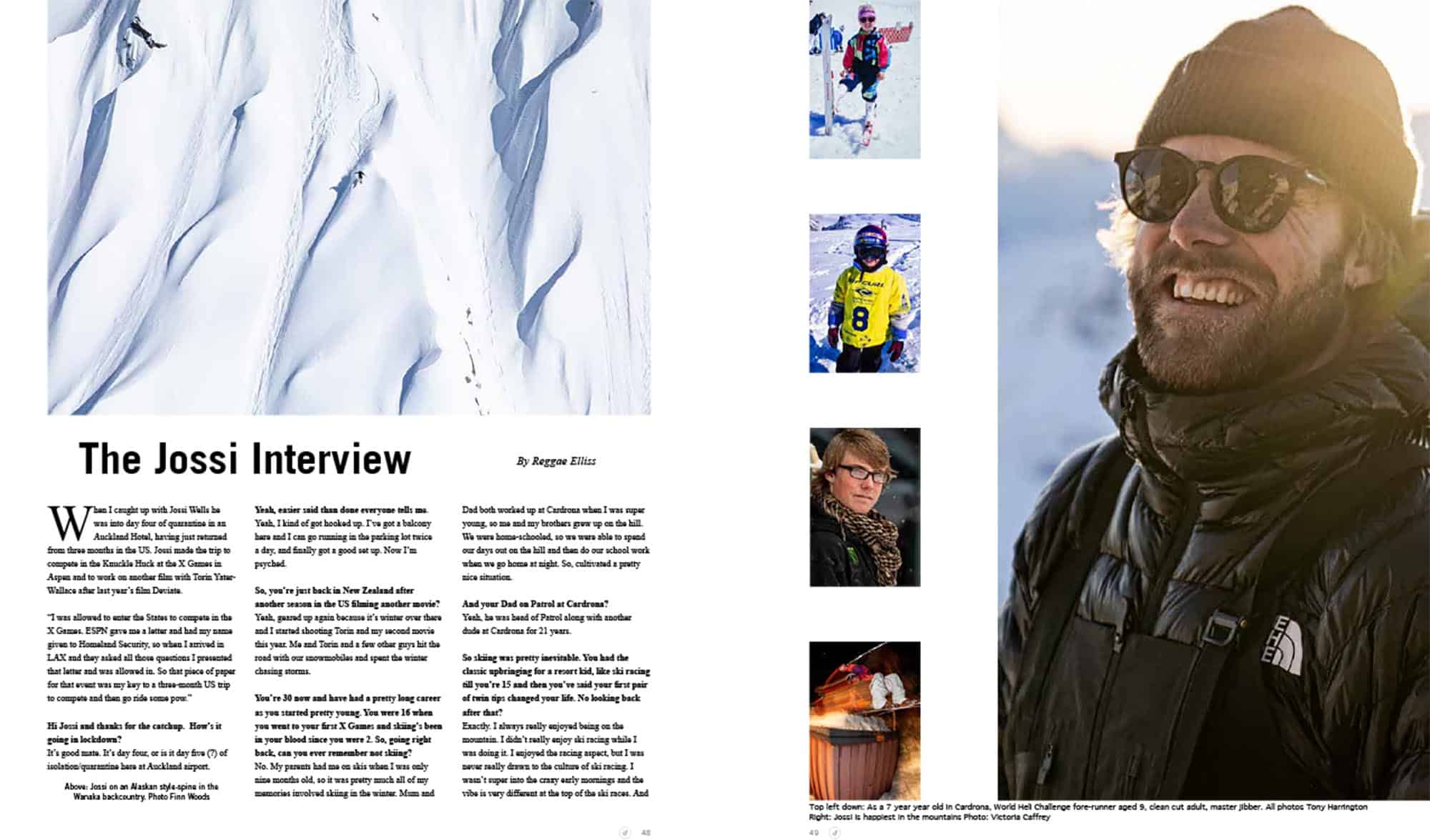 Empty Niseko – Last Season Was Like Going back in Time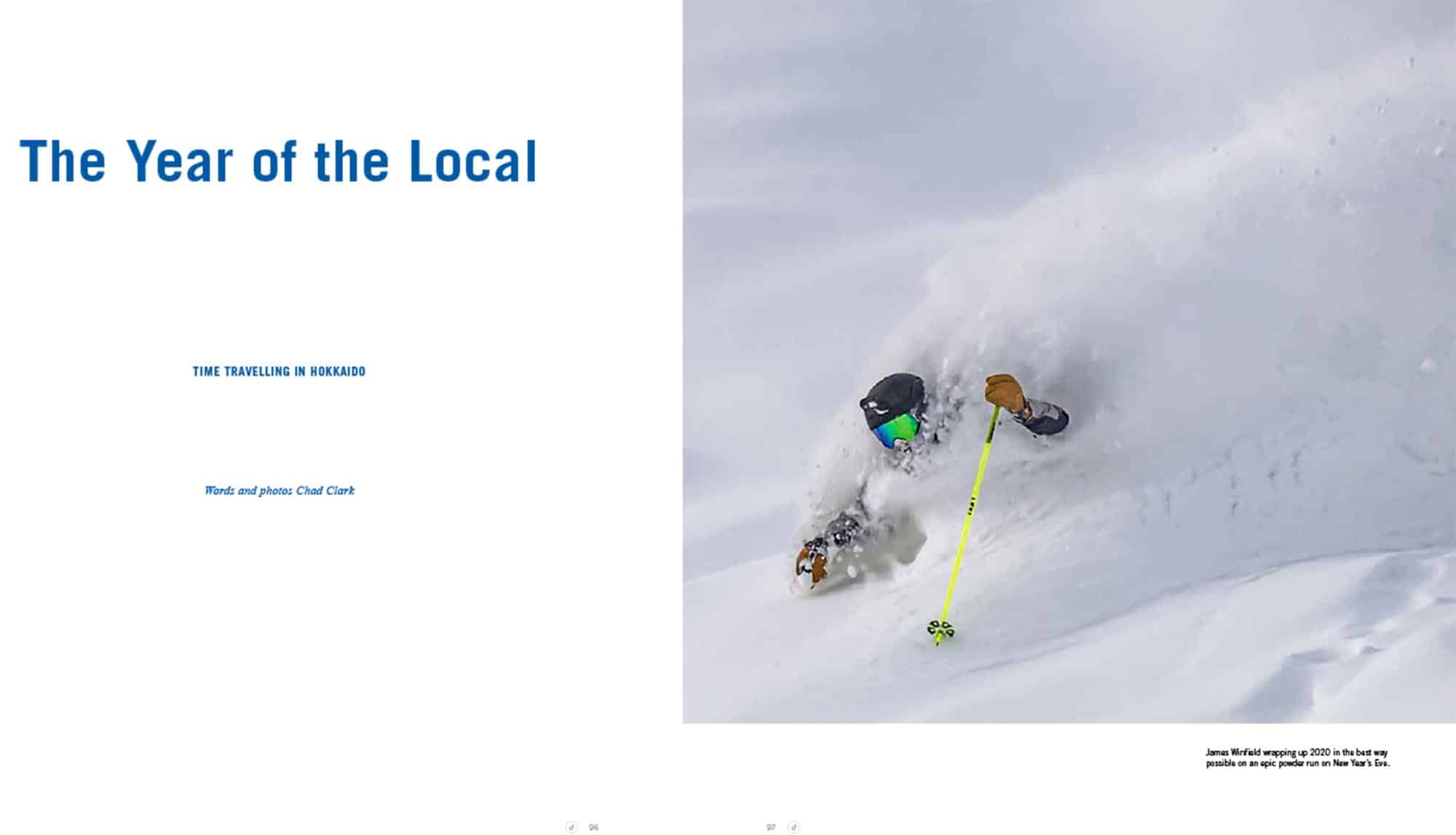 Watsons Grags – A Memorable Day in Australia's Steepest Terrain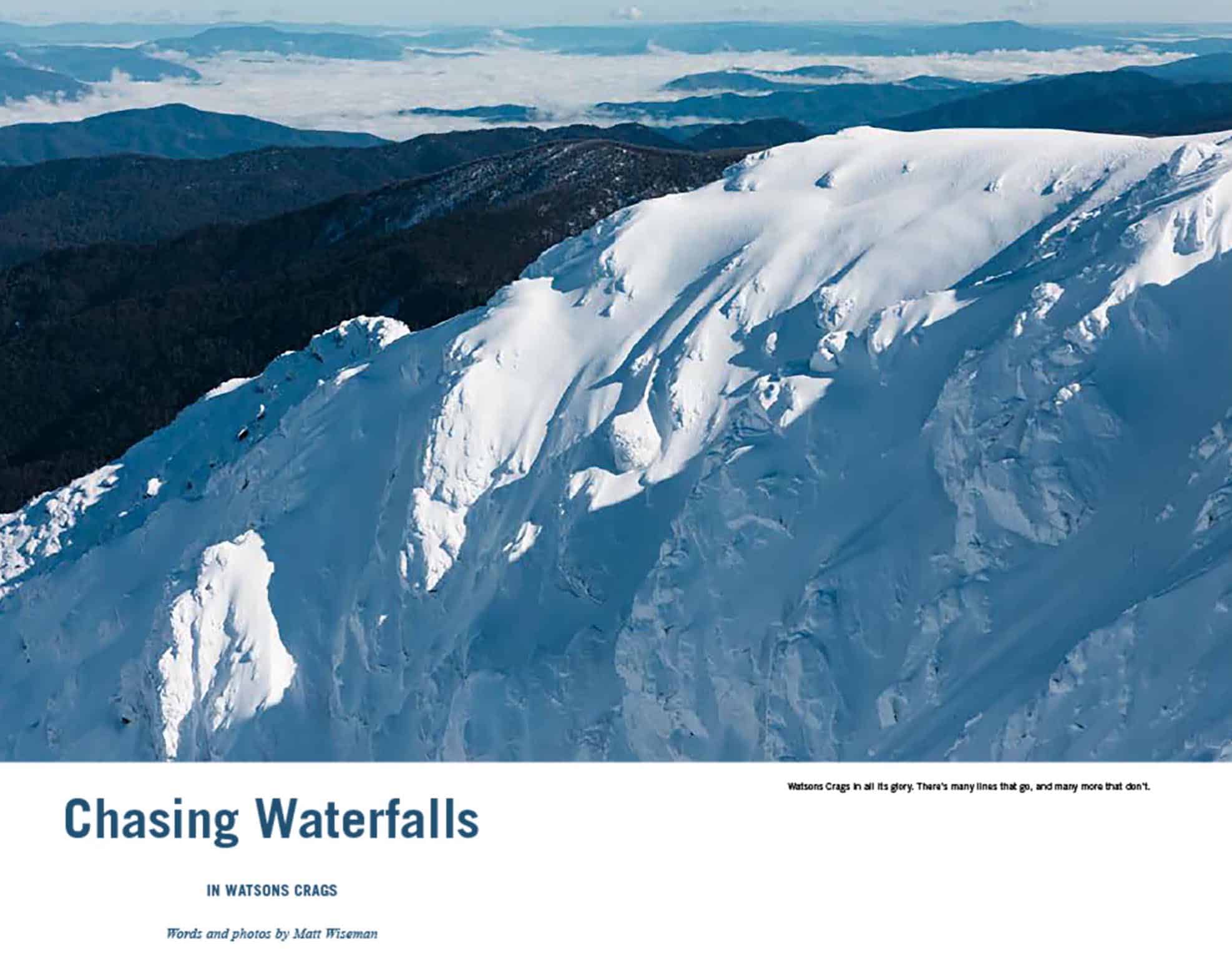 For newsletters, podcasts and to subscribe, join the Chillfactor squad.