Cody Townsend's The Fifty Returns for Season Three. Episode 28 – Mt. Stimson, Montana – The Worst Approach Ever
October 7th, 2021
Mountainwatch | Video
Cody Townsend and cinematographer Bjarne Salen are back with season three of The Fifty, Cody's ambitious project to climb and ski all 50 lines named in the book The 50 Great Ski Descents in North America. At the start of the 2021 season, Cody and Bjarne had climbed and skied 30 of the 50 classic lines and in this episode they head to Montana with Cody's mate and pro snowboarder Nick Russell to take on Mt Stimson.
Stimson is a 3000m high mountain in northwest Montana that rises straight out of thick forest and the aim was the southwest face, a 1500m steep, exposed face with a 90m cliff at the bottom. Just getting to the mountain is a nightmare, a 11km bush bash with multiple creek crossings, fallen trees and thick forest.
"It's insane. This is the worst … this is the worst approach I have ever done in my life," Cody says to Nick halfway through the hike up the valley.
"Nothing even compares,'' answers Nick. "Words don't even do it justice…"
"Just horrible," said Cody.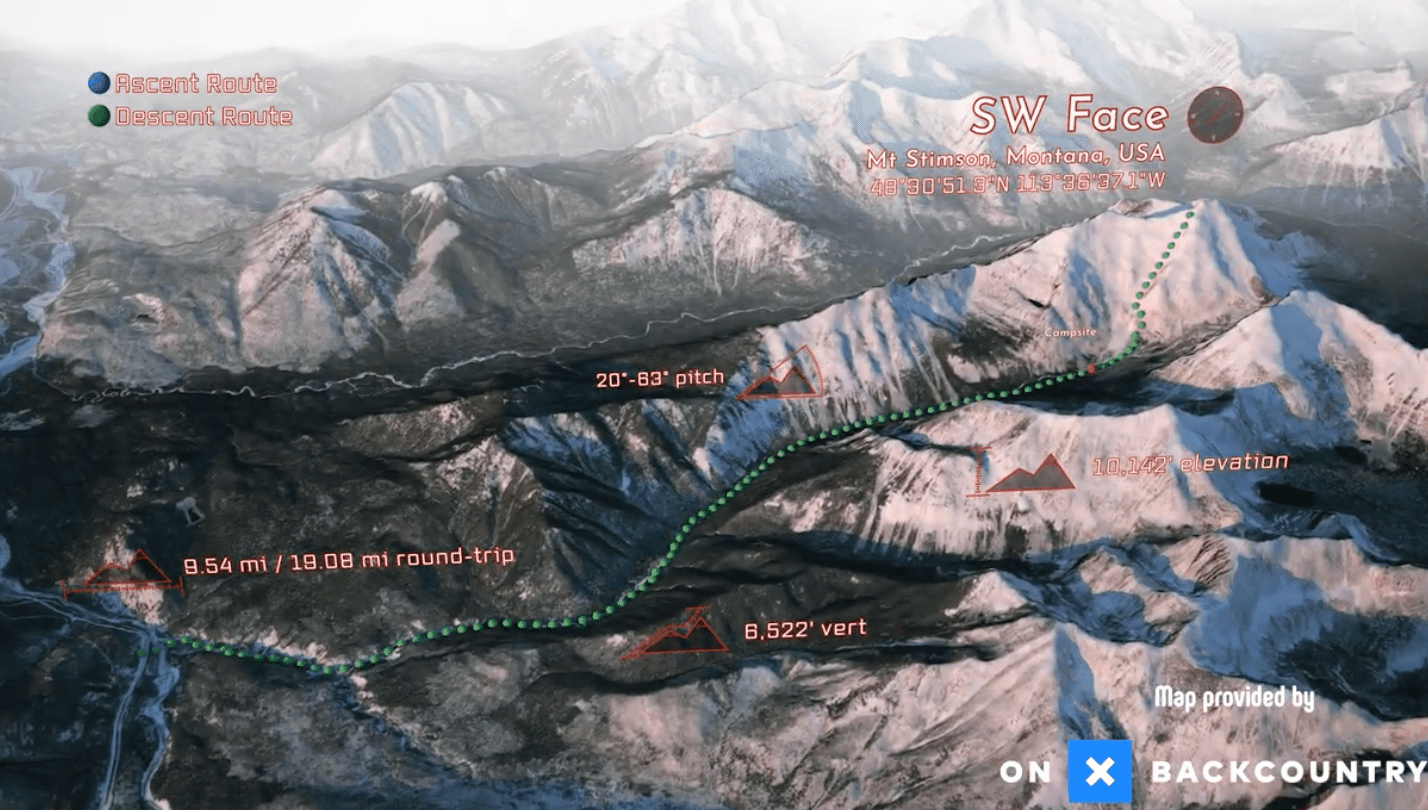 When the trio finally start climbing Stinson, it's all ice axes and crampons, and arduous climb to the top where the views are amazing. However, if you're not into heights the point of view shots of the exposure on either side of the peak may make you feel a little uneasy.
The decent is challenging, far from perfect, but rewarding after such a long mission to get there. The only problem is the long bush bash back to the cars.
This is another great episode of The Fifty, but aptly describes as a "three day sufferfest of epic proportions", but I'm sure the next 19 lines will have similar challenges. However this trip makes me wonder whether Nick Russell will put a block on Cody's calls this winter as this is something you would not want to do again.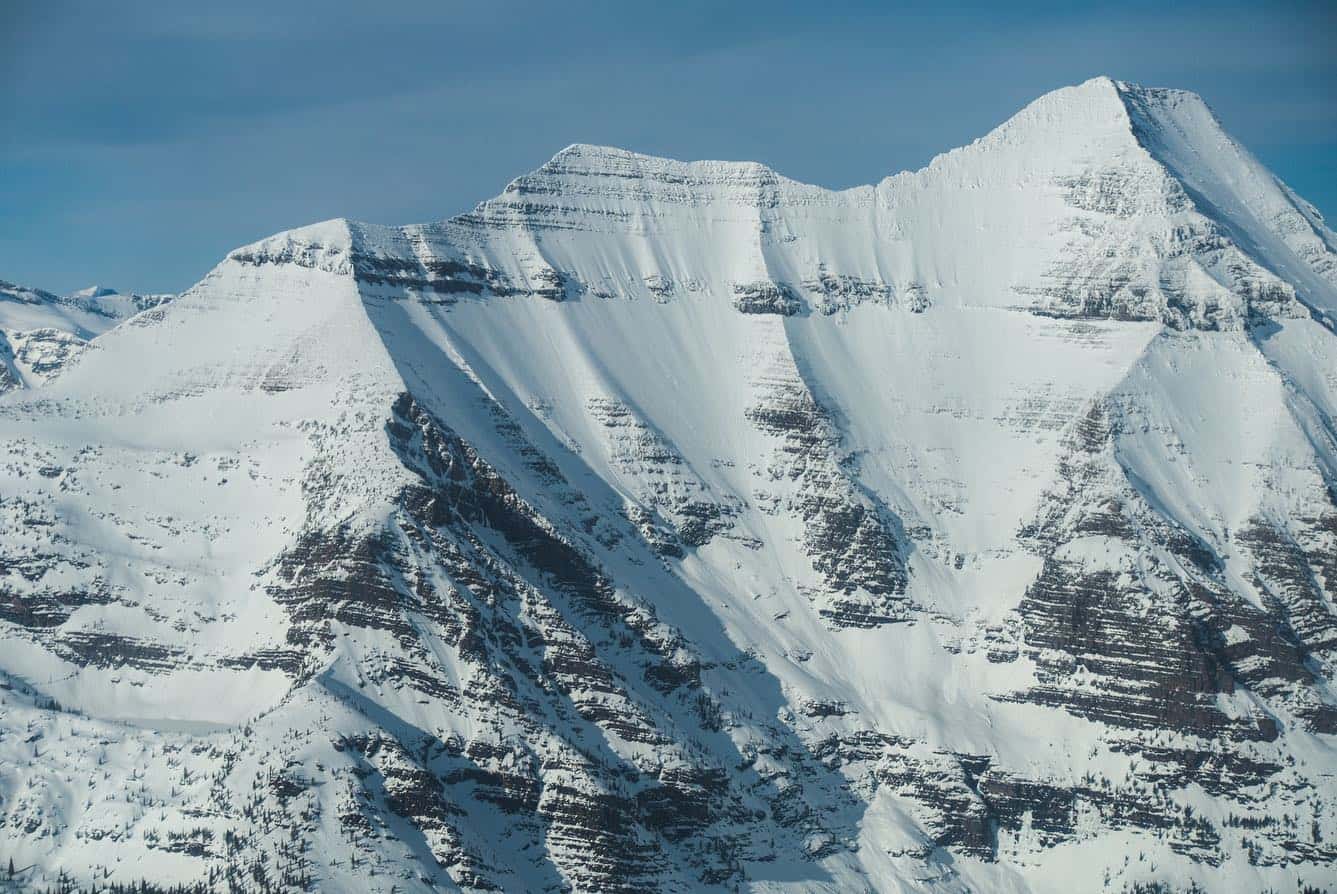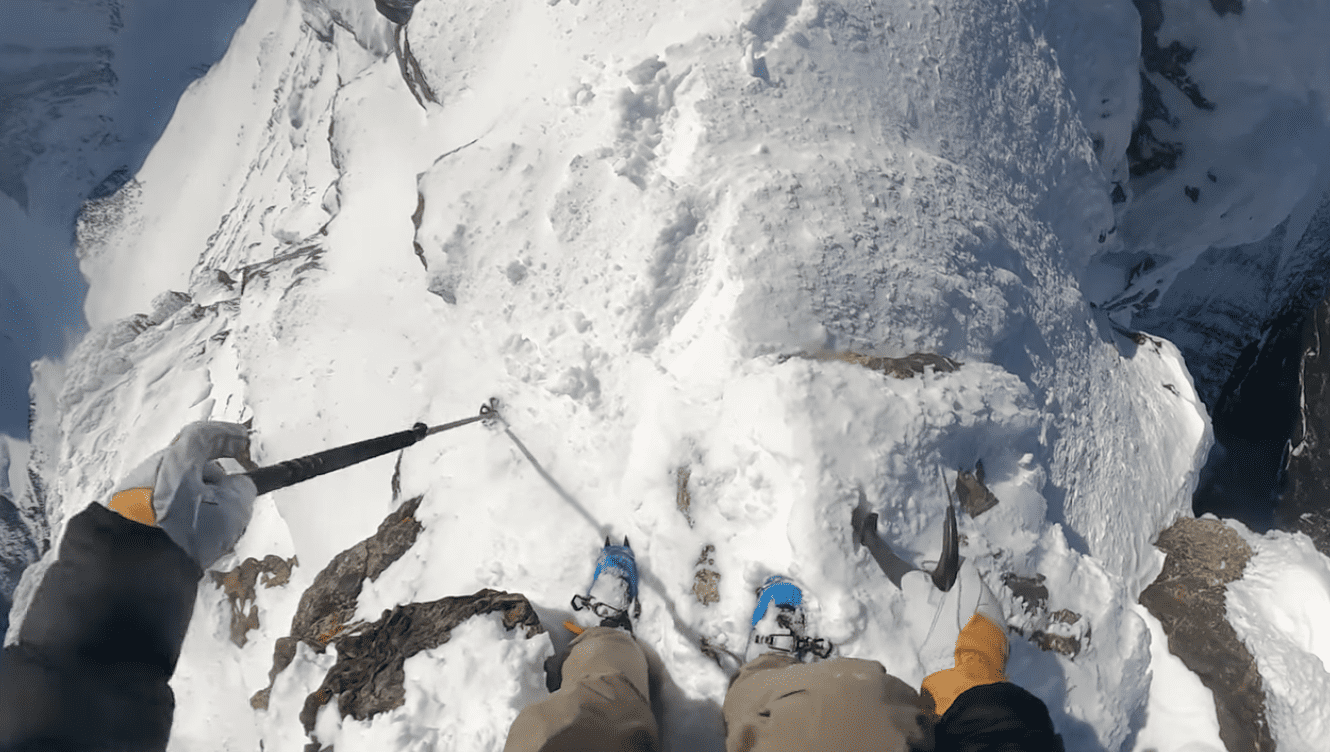 The Fifty documents Cody Townsend's journeys, travels, challenges and each line and mountain listed in the book, The 50 Classic Ski Descents of North America. It's a journey through the most majestic mountains and ski lines in North America along with a unique insight into how skiers make decisions in the backcountry, how they plan, navigate and safely move through the mountains and the people that dedicate their lives to the mountains. Stay up to date on Cody and filmmaker Bjarne Salen's progress on The Fifty Instagram page.