Construction of World's Biggest Airbag Training Facility Underway in Jindabyne – A Game Changer for Australia's Park and Pipe Athletes
January 19th, 2021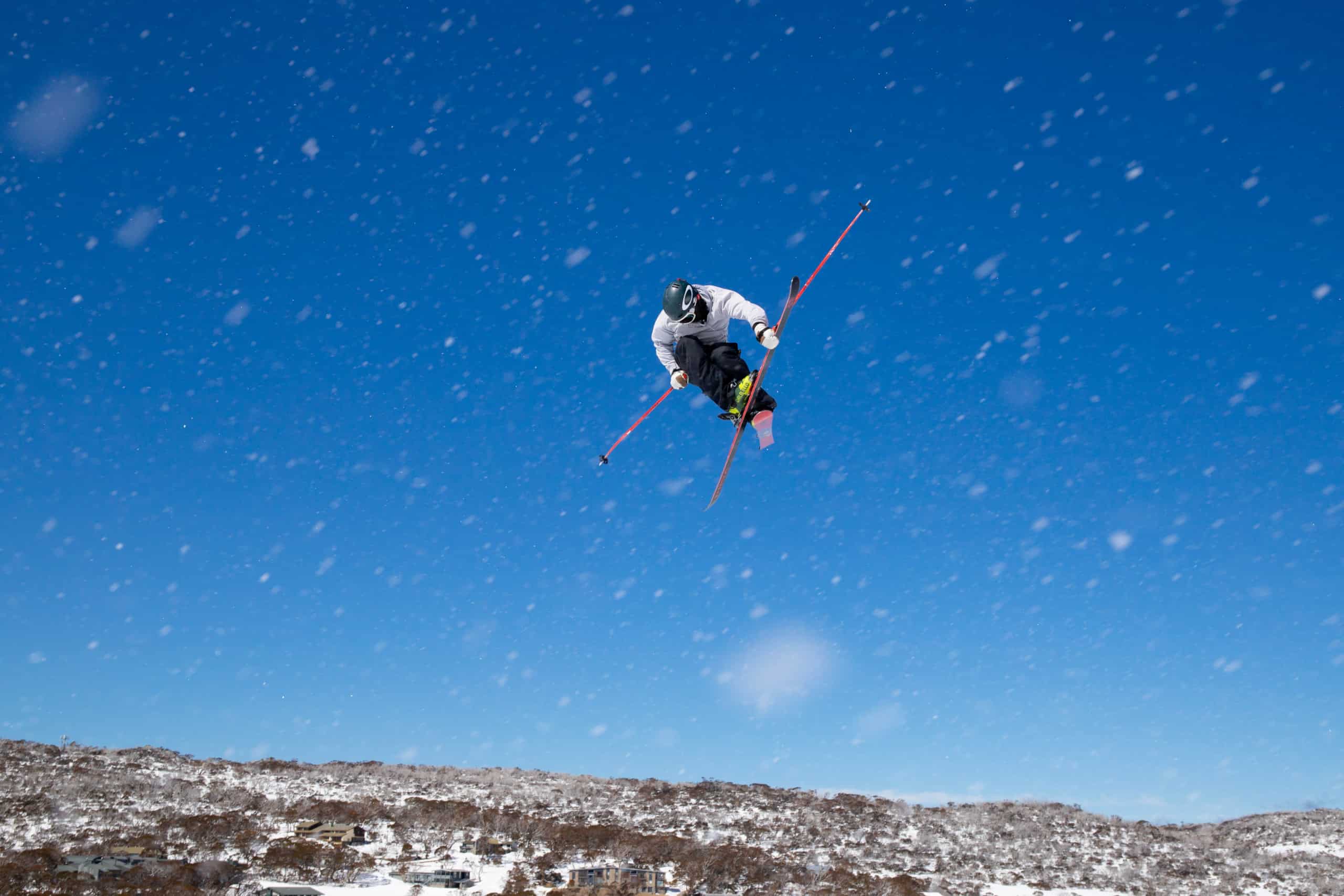 Mountainwatch| Reggae Elliss
Construction of stage one of the $5million Snow Australia National Snowsports Training Centre commenced last month with work underway on a high-performance dry slope airbag jump at the Jindabyne Sport and Recreation Centre.
Snow Australia is working with the NSW Government to develop the NSTC in Jindabyne which also includes the refurbishment of the existing Sport and Rec sport centre that will become the NSTC administration, acrobatic and training facility.
The high performance jump currently under construction comprises two jumps onto the same airbag landing. The jumps are 12m and 17m respectively from the take off to the sweet spot of the landing and the airbag is an enormous 22m wide x 54m in length.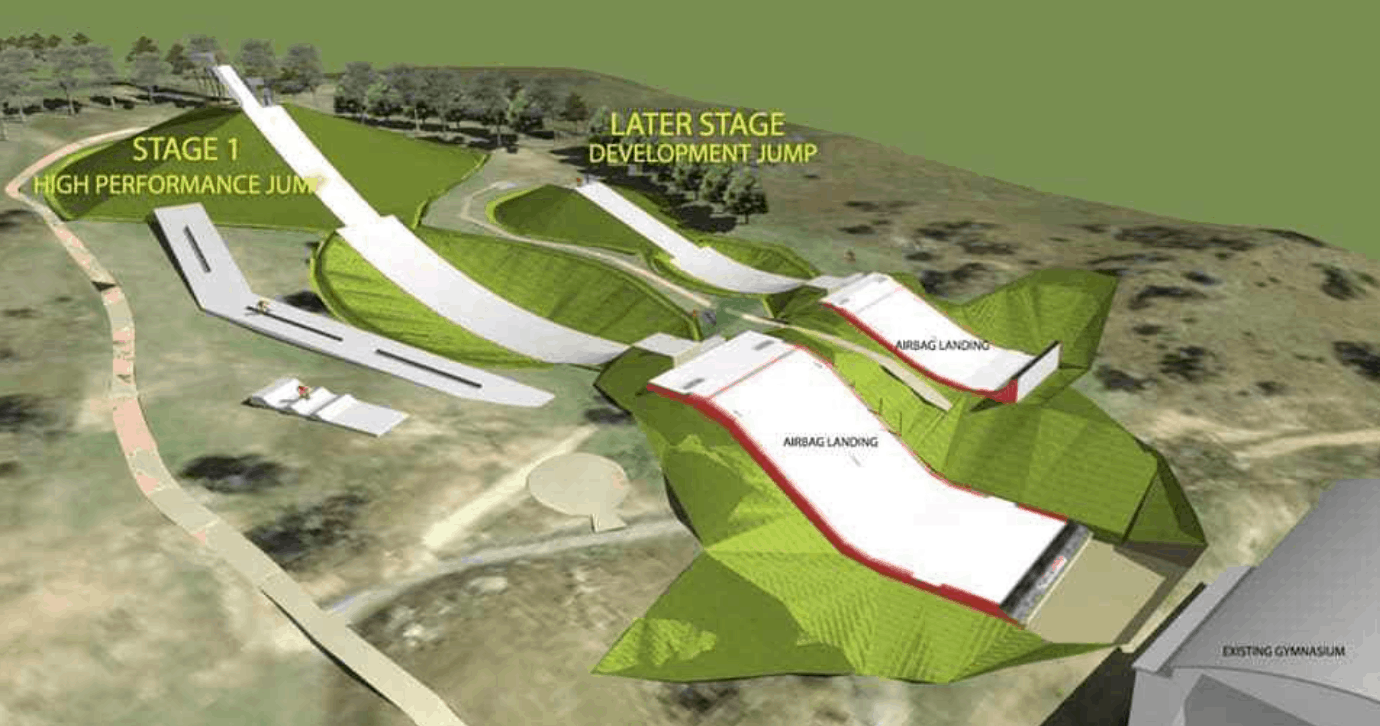 The development is being funded by the NSW Government through the NSW Office of Sport and Colliers International are the project leaders. Colliers were also the project leaders on the Geoff Henke Olympic Training centre, a water ramp training facility for aerial and mogul athletes which opened in Brisbane last year.
The project manager for both the Brisbane and Jindabyne facilities is engineer and two-time ski-cross Olympian Scott Kneller who grew up in Jindabyne and is excited to be working on a project like this in his home town.
"This project is certainly super close to home for me. Sport was and always will be my passion, and since my retirement I have stayed involved in sport in various roles including the work we do with the Rob Kneller Youth Foundation for the local community, so it's really special to be able to deliver this incredible piece of sporting infrastructure, particularly in my home town. I'm excited about the opportunity this presents our local youth and aspiring Olympians."
Snow Australia and the NSW government's goal is  to build a world class airbag and to achieve that goal the design in crucial and Scott has called on another Jindabyne local, master terrain park builder Charles Beckinsale, to design the jump.
"Charles has been involved from our very first workshops and has been crucial to resolving the dimensions to ensure this facility is the best in the world," said Kneller. "The intention is to replicate on-snow conditions but there are some nuances like the speed of the artificial snow that need to be considered when resolving the dimensions."
"We are trailing the world in many respects by not having an airbag facility so to have this facility and for it to be the best in the world will provide our up and coming park athletes every opportunity."
Charles has worked with air bag companies before and has built some on snow and through his contacts he was able to access the dimensions and data of the leading dry airbag facilities, including the Banger camp in Austria and the Tohoku Quest airbag near Tokyo.
"The last 12 months for me has been incredible. I've always built jumps by feel and by eye, but to now being able to take the angles, take the measurements and everything from what has been building recently is a real advantage. I've spoken to teams and riders who have used them and have been able to find out what they like and don't like and comparing those jumps to what we've designed – all the data says it's going to be epic."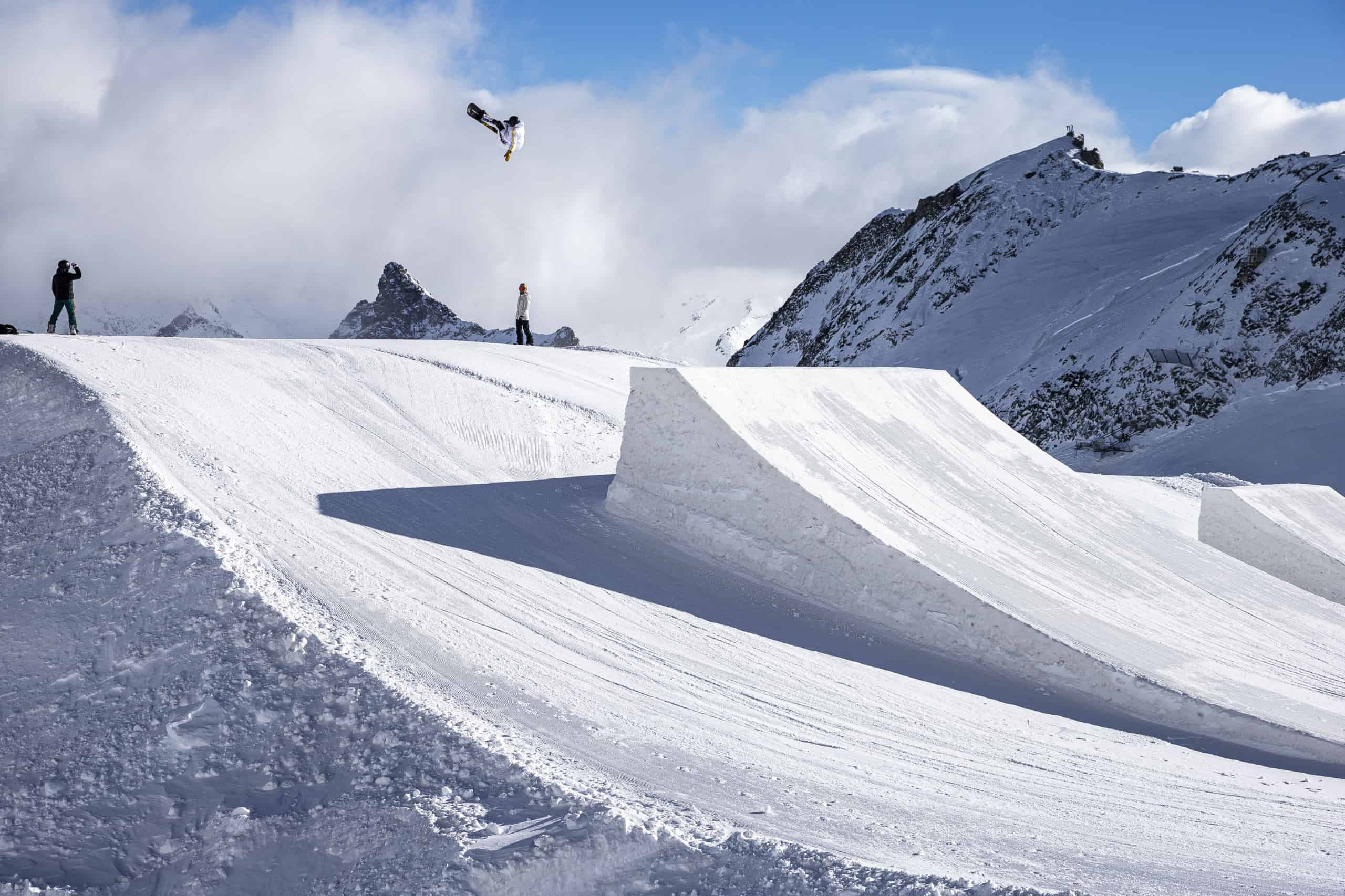 Charles is currently in Calgary working with the Canadian snowboard team and we spoke to him he is excited about the project and believes Australia's park and pipe athletes will now be able to realise their full potential and take their performance to the highest level.
"You look at any big air competition in the world right now and the best riders like Mark McMorris and Max Parrot used to stand out by miles, now all of a sudden there are Japanese kids you've never heard of doing triple 16s, pretty much matching it with the best after learning a trick on the airbag and then taking it to snow.
"For Australia it really is an amazing opportunity to catch up to the other nations that have a lot more time on snow and a lot more opportunity. To have access to a perfect jump with an airbag landing, and the jump is exactly how it would be on snow and to have that all year – it is going to be a huge game changer for the Australians."
Jindabyne's proximity to Perisher and Thredbo also means in winter the athletes will be able to take a trick they've landed on the bag and transition it to snow on the same day. The bottom jump in Perisher's Front Valley park is around the same size and could be built to the same specs as the airbag jump.
"I built a big air that is 17 metres here in Calgary, which is pretty much the same angles as the Jindabyne bag jump and they've trained on it and are doing triple 14s and 16s. The take-off on the airbag jump in Jindy is maybe two degrees steeper."
As the name suggests the high-performance airbag jump is for Snow Australia's elite athletes with access restricted to OWIA (Olympic Winter Institute and NSWIS (NSW institute of sport) athletes and selected Snow Australia Emerging Talent Program athletes.
However, a smaller "progression" airbag jump is part of Stage 2 of the development and will have two smaller take-offs of four metres and seven metres. The progression airbag is targeted to resort pathway programs like Perisher's Winter Sports Club and Thredbo's Mountain Academy.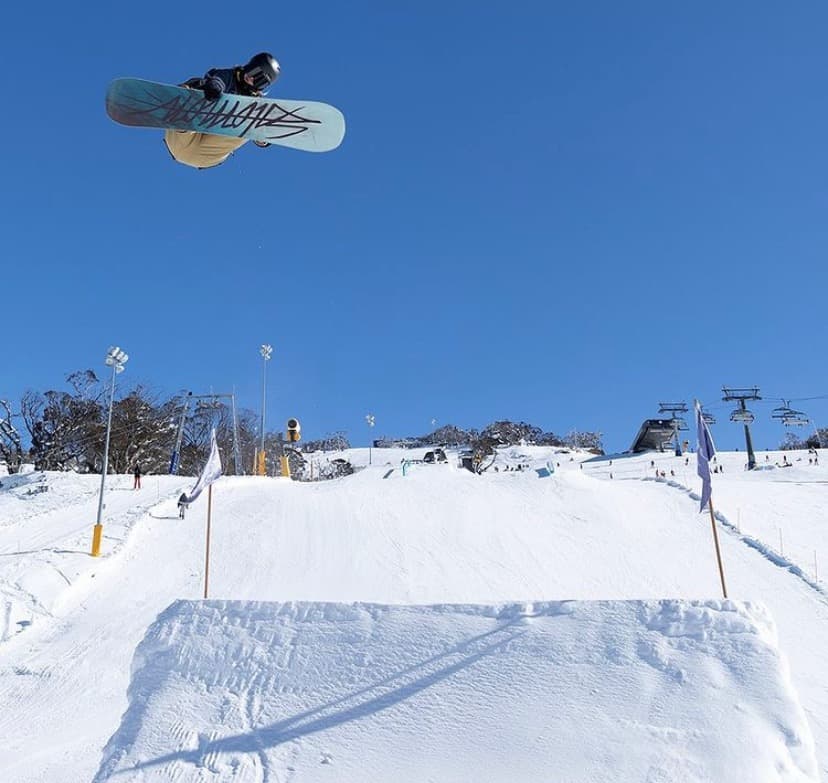 For NSWIS National Freeski Development Coach Leon Tarbotton, the new airbag represents a milestone in athlete training and will give Australia's park and pipe athletes.
"Up until now our athletes have been restricted to a three- or four-month Australian season, and this will give them year-round training opportunities. There are a number of current scholarship athletes that the Jindabyne airbag facility will have an immediate impact on such as snowboarders Tess Coady, Mathew Cox, Valentino Guseli and skiers Cameron Waddell, Abi Harrigan, Mia Rennie and Bailey Johnson," said Tarbotton
"Australian athletes, teams and families have had to face the challenges of travelling overseas to access on snow and dry-slope training facilities like this in the past and having the opportunity to get relatively safe repetition of tricks in their backyard will be priceless in the skill development and air awareness," he said.
The commencement of work on stage one of the NSTC coincided with Snow Australia's purchase of Action Sports Training (AST), which has been owned and operated by the Berchtold family in Jindabyne since 1988. AST offers community trampolining and acrobatic programs from the custom-built facility inside the Jindabyne Sport and Recreation Centre and has played a big role in the development of Jindabyne's best snow athletes over the past three decades. While AST programs will complement the airbag facility for athletes, Snow Australia will continue to run the community programs for all ages and abilities.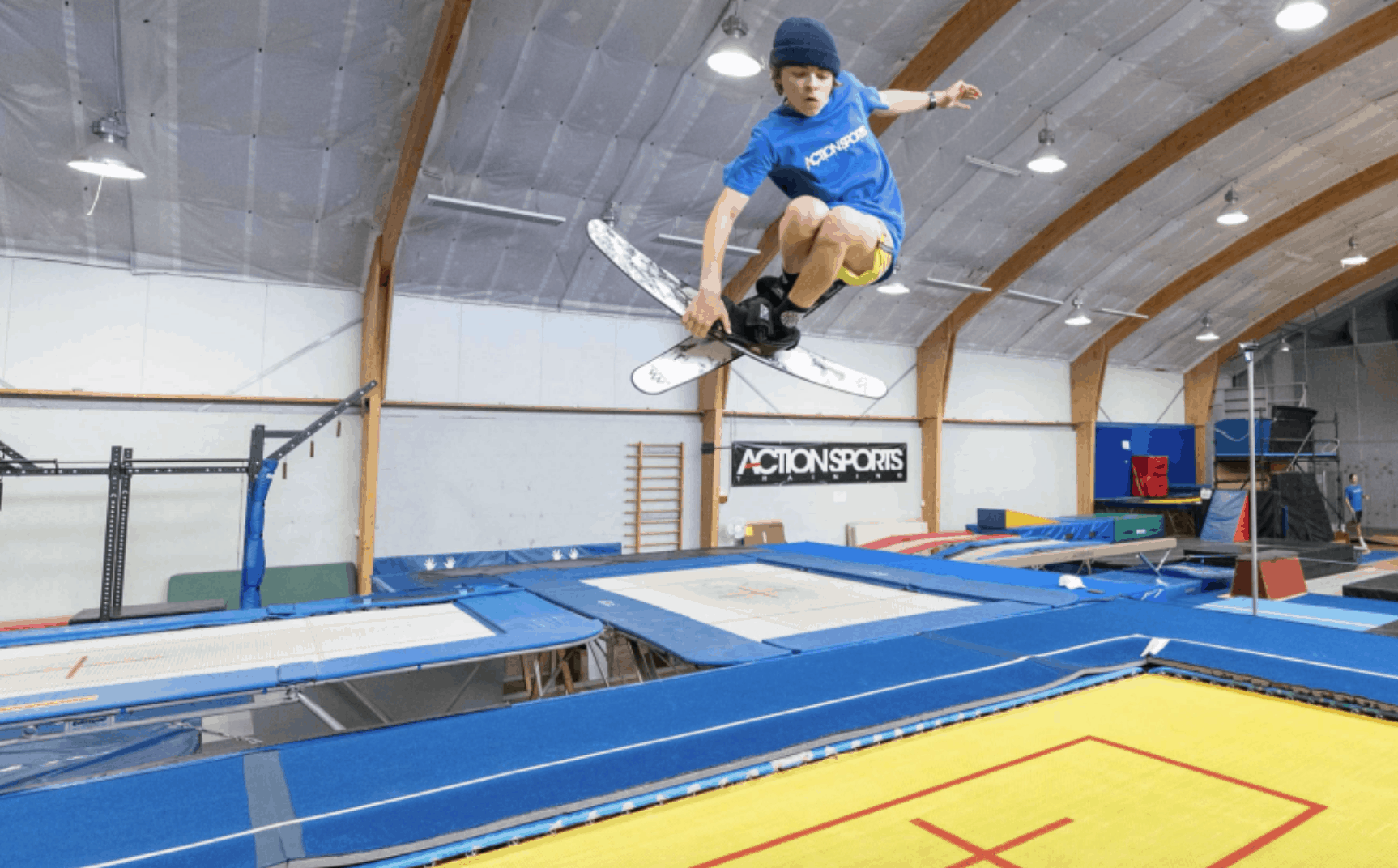 Establishing the National Snowsports Training Centre in Jindabyne will see the growing Snowy Mountains town become the hub for snowsports in Australia and with two of Australia's biggest resorts just up the road, the location makes a lot of sense.  The support of the NSW government is part of significant investment it is making in the region and the Sport and Rec precinct is also the site for the new Jindabyne Education Campus, comprising a primary and high school, which is slated for opening in 2023.
Much of this is being driven by NSW Deputy Premier and Member for Monaro John Barilaro who said, the National Snowsports Training Centre would be a world-class airbag training facility that will attract winter sports athletes from around the world.
"Seeing excavators and earth works at the site is an exciting development in a project which will have many benefits for our region, not just from a sporting perspective but also economically through jobs, investment and tourism," Mr Barilaro said.
Stage 1 and the high-performance airbag is scheduled to be completed and up and running prior to winter 2021.