Corin Forest Rail Jam, First Comp of the Season, June 5
May 25th, 2021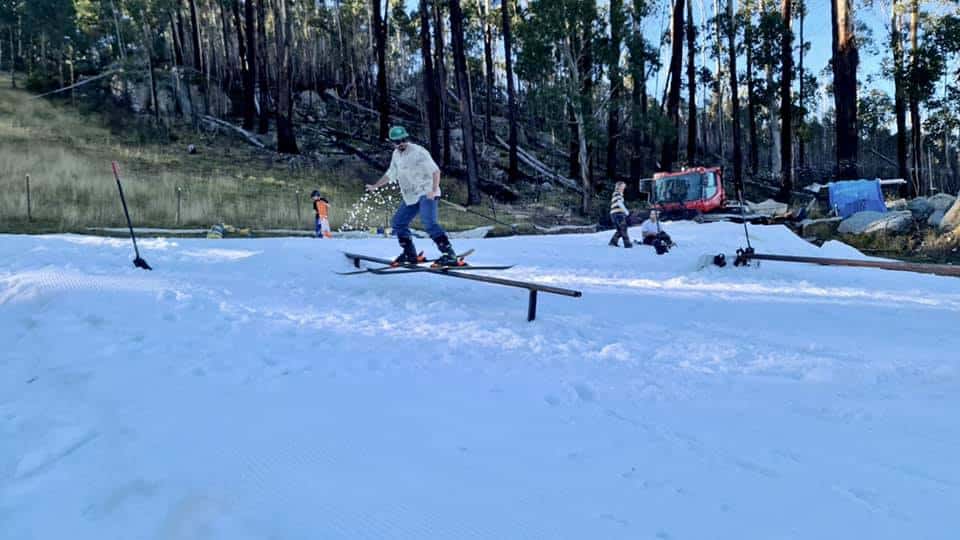 Mountainwatch | News
The first snow comp of the 2021 snow season is just around the corner with the Corin Forest Rail Jam presented by Heaps Normal, Caribou Kingston and Rhythm snow sports set to run at Corin Forrest, ACT on June 5.
Corin Forest is a small alpine resort located 25kms from Canberra's southern suburb and at 1200 metres receives some natural snow in winter which is enhanced by a snowmaking system to take advantage of regular sub-zero overnight temperatures. Corin Forest is a day resort designed to introduce people to their first snow experience and caters for beginners and snow play.
A 'snow factory' also allows the resort to make snow in warmer temps and it has  had a couple of rails set up for the past few weeks.
However, the rail jam will have purpose-built competition setup designed by pro snowboarder Tom Pelley. With cash and prizes up for grabs it is will be a fun day and a great way to kick off the 2021 season.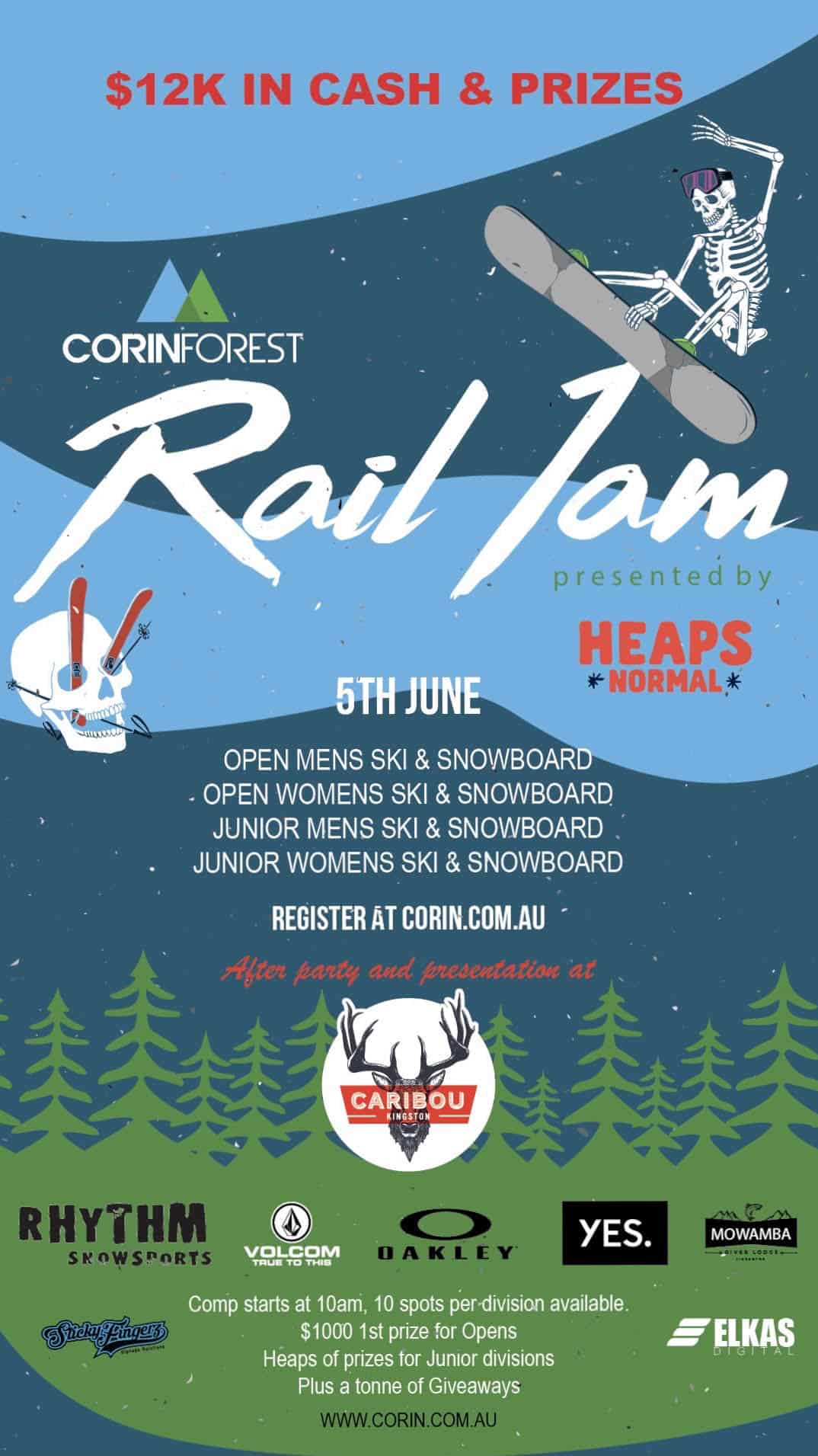 When?
Saturday the 5th of June from 10am
Where?
Corin Forest Mountain Resort (just 50kms from Parliament House)
Why?
Because it's rad, duh!
Who?
All welcome. Divisions are as follows:
 Open division: Men's Snowboard, Women's Snowboard, Men's Ski, Women's Ski
 Junior division (17 and under): Men's Snowboard, Women's Snowboard, Men's Ski, Women's Ski
We are offering equal prize money across all four open divisions! That's right, Men and Women, Skiers and Boarders! Thanks to our partners at Caribou Kingston and Heaps Normal we are able to offer:
1st: $1000
2nd: $500
3rd: $250
Don't you Juniors fret, we've got you covered too! Same goes for the Boys and Girls, equality is the name of the game. Thanks to our sponsors Rhythm snow sports, Volcom and Oakley
1st: Snowboard or Set of Skis from Rhythm Snowsports and $250 in-store voucher
2nd: Volcom Prize Pack
3rd: Oakley Prize Pack
We will also have some fun bonus prizes for standout competitors. Presentations and After Party will be hosted by our friends over at Caribou Kingston!
For further info and to enter head to the Corin Forest website.