Early Season In Revelstoke – It's All A Matter of Perspective
December 9th, 2019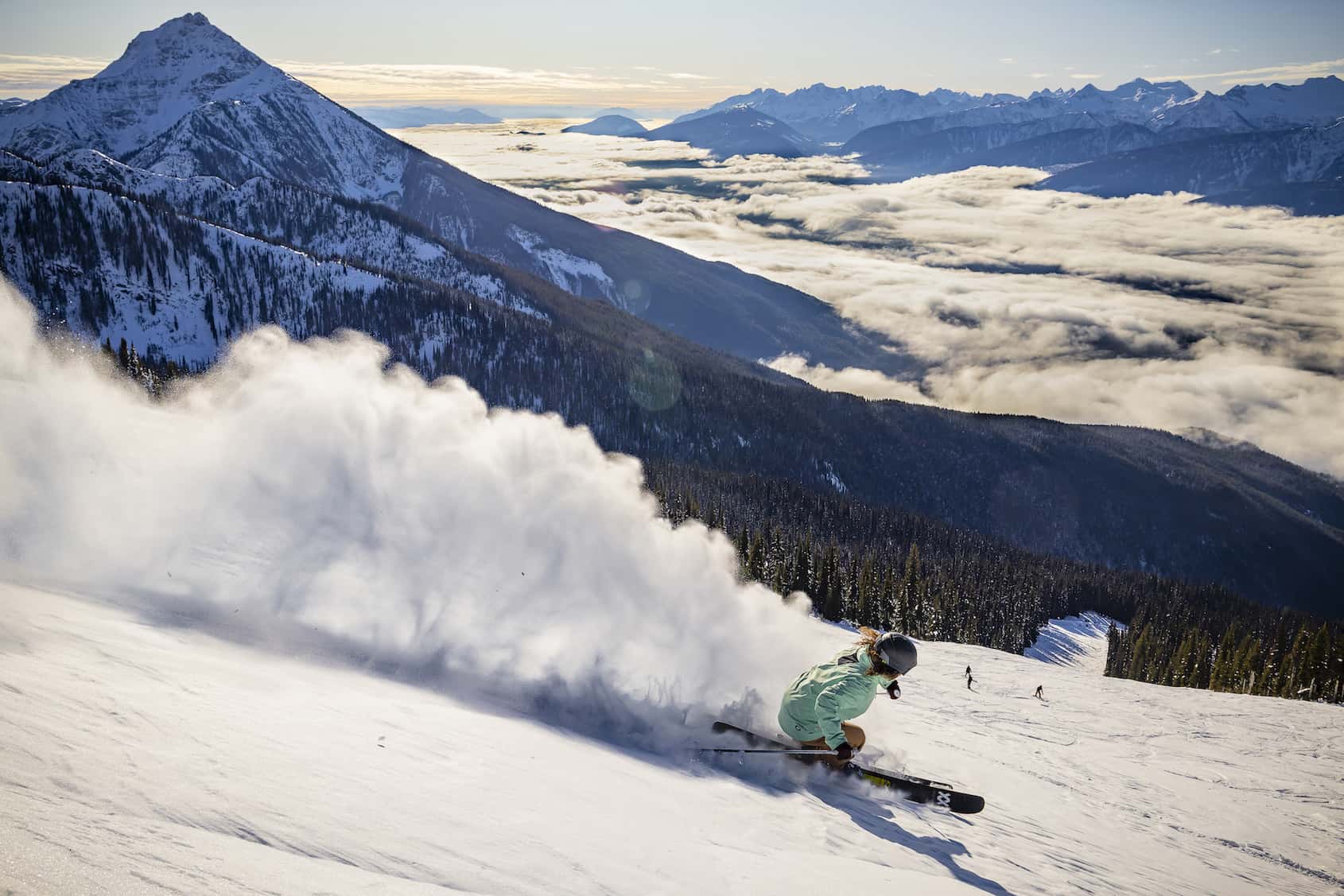 Mountainwatch | Natalie Segal
For some it felt like winter would never arrive in Revelstoke. While the autumn began with some surprise flakes in September, the low amount of snowfall at the start of November, especially down in the valley, had us all wondering whether bike season would just roll into Christmas.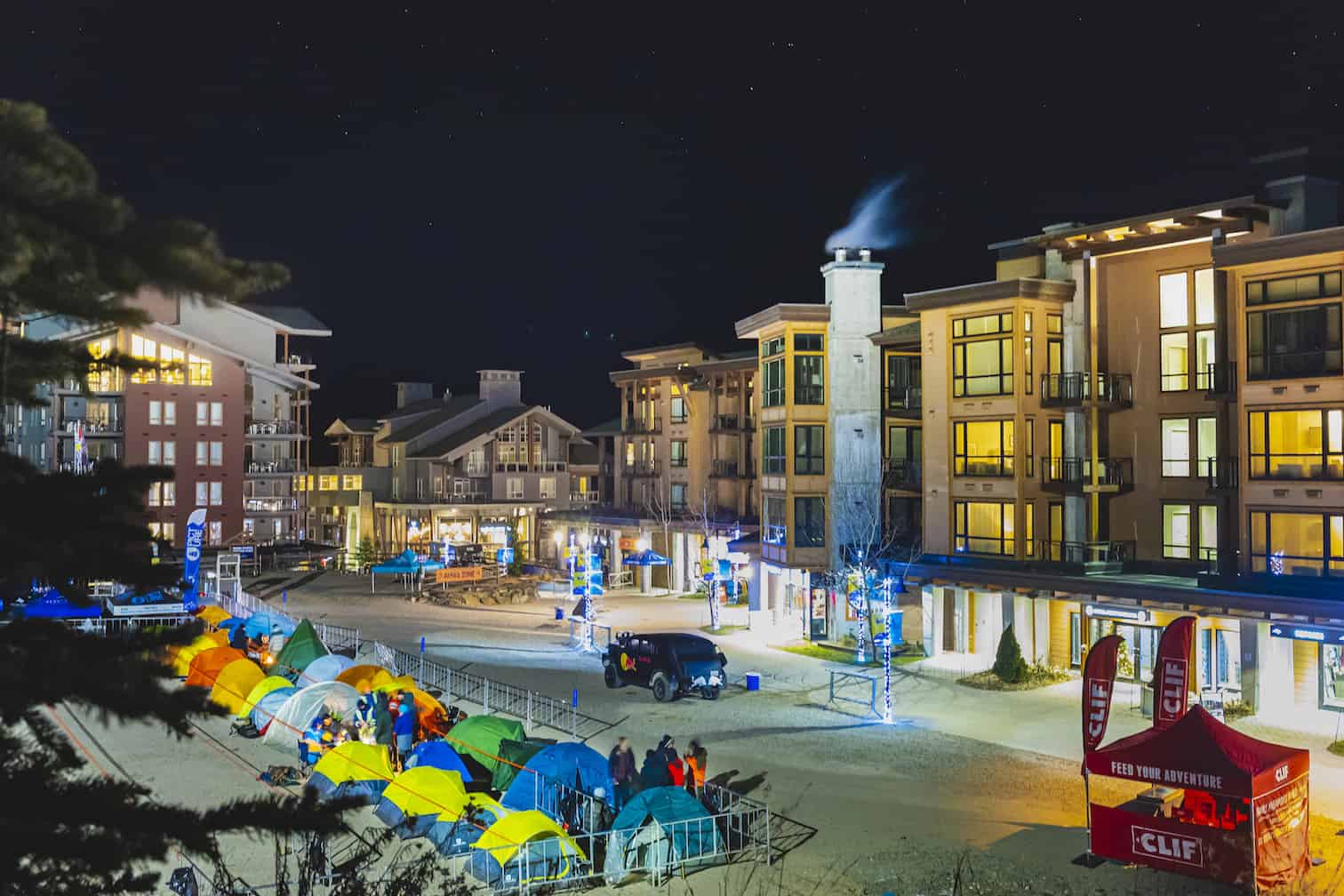 However, slowly but surely those beloved frozen raindrops began to fill in the summer bike trails and by the time Revelstoke Mountain Resort Opening Day hit us there was enough snow to encourage a tent camp to set up in wait for the first gondola on opening morning.
While the snowpack was slightly below the usual average with a splitting bluebird day it was hard to not get excited by the first official day of skiing at RMR. Eager campers were delighted with a few sneaky fresh laps under The Stoke Chair before the crowds tore up the south side of Mount Mackenzie. Others meandered over to the Ripper Chair and the new Stellar Chair to see what the glades and groomers had to offer.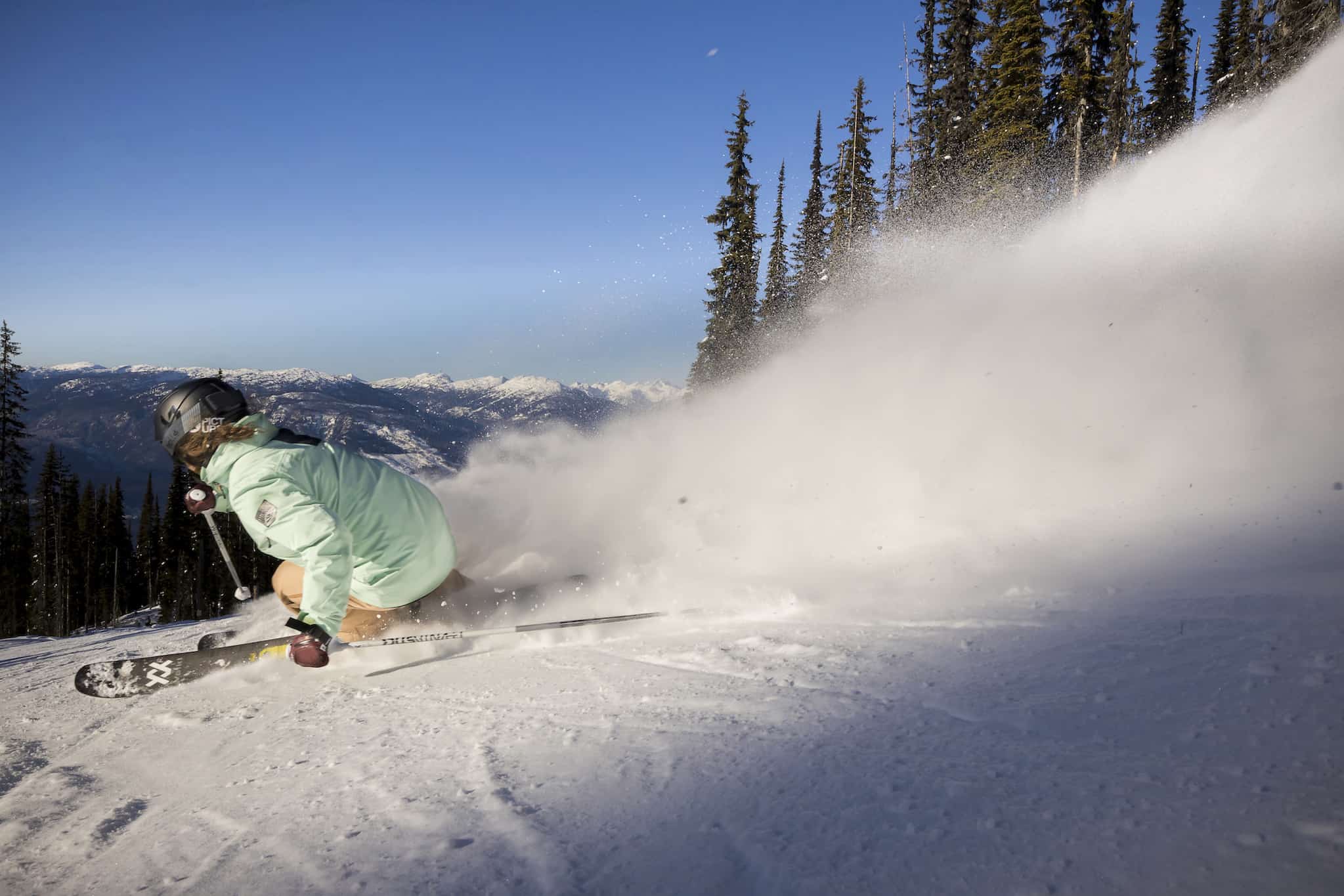 I personally saw it as the perfect opportunity to cut my teeth on some early season wind-buff and groomers, reminding my legs how to work together.
The end of the weekend, however, brought some serious change. After a week of high pressure, a new pulse rolled in and RMR received over 70 centimeters of fresh snow over the week, bringing the base depths at RMR to 110cm with a season total of 290cm. The video below is a grab from some powder turns last Wednesday.
The resort is now open top to bottom with the full 5620 vertical metres accessible to those who have the leg strength. With more snow in the forecast it is really starting to feel like winter around here.