Five Things Every Aussie Should Know About Going North for the Winter
December 20th, 2017

Mountainwatch | Louis Macindoe
It's nearly Christmas and that infamous Aussie Summer Heatwave is belting the country like a regional cricket team. The beer has gone warm, the waves are reduced to wind-blown chop and your plans for having a 'summer' at home are slowly eroding. Your lungs long for crisp mountain air, and the thought of nose-diving into waist deep powder is too much to bear, so you book your much-deliberated trip to insert exotic ski-able region here and as you recline on the sweaty leather couch, you ponder "I'm going to make this the best trip ever!" And surely you will, but before you join the migration north let's look at some key ingredients to ensuring you score that snow trip of a lifetime: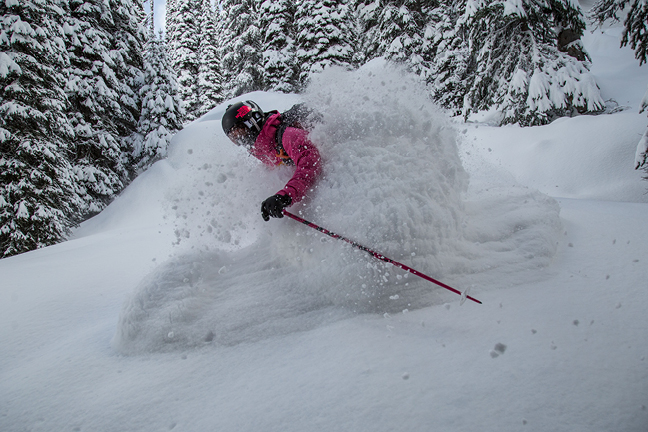 Janina Kuzma in BC, Canada while filming for Shades of Winter's latest edit Crossroads. Photo by Colleen Gentemann.
Ingredient 1: Expect the Unexpected
From loosing things to getting lost, to scoring the best pow days in the most unlikely places and finding yourself in scenarios asking "how the hell did I end up here" and furthermore, "how the hell am I going to get out" – whether you're digging for a buried left ski deep in the trees or boot packing your way out of a wayward ridgeline. No matter what scenario you might find yourself in this winter, you're best to embrace it and where, and when you can, adopt the moniker "fortune favours the prepared". Asses the situations you're likely, and most unlikely to face. Stash your passport in a safe place, but not so abstract so that you forget where it is you put it a few months later. Pack those powder skis when weighing up if their worth taking on that road trip, and at the very least, learn a few. strings of the local language.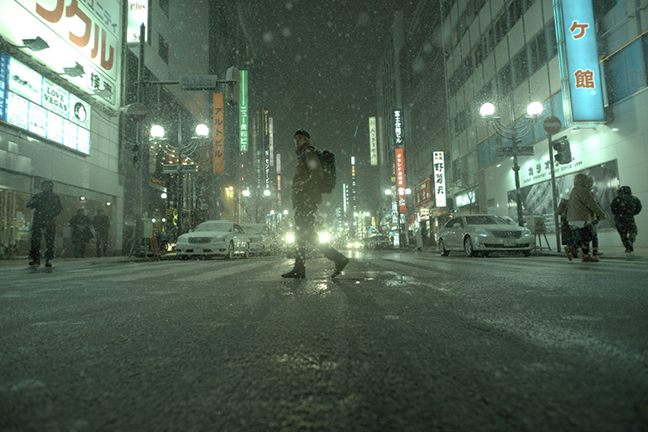 Ingredient 2: Knowledge is Key
As the saying goes "pride hurts, it never helps" and going gung-ho into a place, be it a country, mountain or zone isn't a wise approach. Don't let all of those patches of European resorts go to your head, no matter how well-versed you might be on snow, don't underestimate the knowledge and advice of those who warrant the right to be called a 'local'. Don't knock the use of a guide just because you've been skiing for longer than they've been alive, but you're well within your right to challenge their accreditation if it's a little dubious. While paying for expert knowledge might seem like an exuberant expense, you don't want your next backcountry skiing experience costing your life. These aren't scare tactics, these are care tactics – invest in the mistakes, learnings and knowledge of an accredited guide who's preferably a listed member with the respective countries IFMGA association, you can check the directory of International Federation of Mountain Guides here.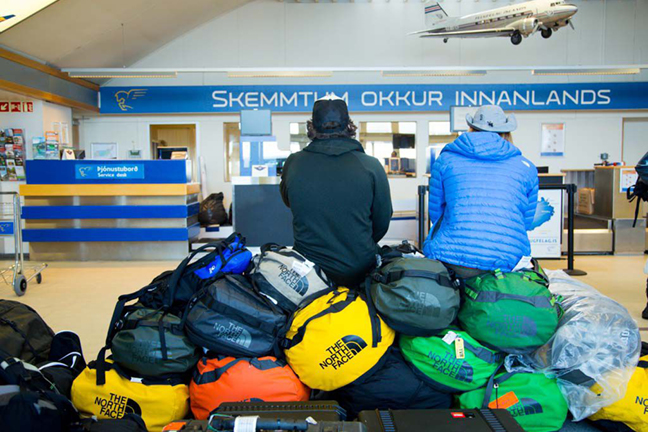 Ingredient 3: Minimise your Footprint
You don't need to be at the forefront of progressive thinking to know that skiers and snowboarders are toeing a fine-line of irony pursuing what we love. On one hand, we pride ourselves on being environmentally conscious and ethical in our decisions, yet in order to practice and participate in this lifestyle, we accumulate a considerably large environmental footprint in between the flights we catch, the lifts we ride and the products we use. But rather than guilt-tripping out and cancelling that cat-skiing trip, assess the ins-and-outs of your itinerary and see where you can minimise your environmental boot pack. Think in internal and external spaces, asking "what can I do in my own behaviour to minimise and offset this imprint?" And "what initiatives are being undertaken by those services I am choosing to use?" From the places you stay, to the resorts you ride and to the airline that takes you there. Don't overthink it, dumb-it-down and think practical, even catching the resort bus instead of driving helps. With ski resorts and conglomerates worldwide now battling it out for this green accolade, it's never really been easier to become a more eco-conscious skier and boarder.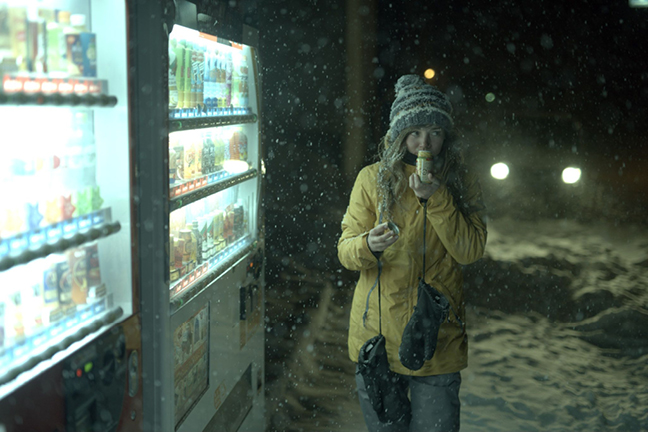 Ingredient 4: Openmindfullness
One of the biggest catalysts in a travellers experience is their own ability to be open-minded. An insular traveller will never have a rich experience, no matter how much money they throw at a trip. While we all have different opportunities, agendas and desires, being open-minded to experiencing unforeseen situations as they arise will pay dividends. That doesn't mean getting your nipple pierced at the nearest backpacker hostel, but your itinerary should never be so stiff that it won't flex for an opportunity sure to heighten your travel experience. It's very easy to get stuck in the rut of skiing all day, then vegetating all night in a plush hotel room. Sure it's a holiday, but be sure to make an effort on your trip to go out and get amongst the area you're visiting. Your future-self who's continually looking through rose-coloured glasses will thank you. It also pays to be mindful of the local culture, observing how society functions around you as this is the best way of becoming engulfed in it.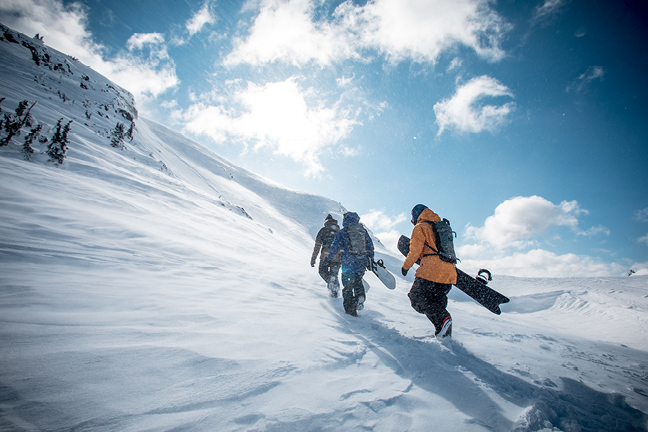 Ingredient 5: Enlightenment
Contrary to popular belief that skiing the world over would make you scoff at the Australian Winter, prepare yourself for a different reaction. In your travels, you may very well experience the deepest turns of your life or ski your way from one border to another but the more you ride away from home, the more you begin to appreciate just how special the Australian mountains are. Ever noticed the old guard at your local Aussie resort, who's going on 70 and skied the past 40 Australian Winter but comes from St. Moritz? There's something about skiing and snowboarding in Australia that you won't fully appreciate unless you spend considerable time abroad riding perfect powder, epic terrain parks and thigh burning corduroy. Come June long-weekend, you'll find you've never been keener to dodge the snow-gums and froth out over a few cms of windblown. Now you'll understand where Reggae Ellis get's his excitement from, the man is on his 20th passport and still considers an Australian pow-day is "as good as it gets."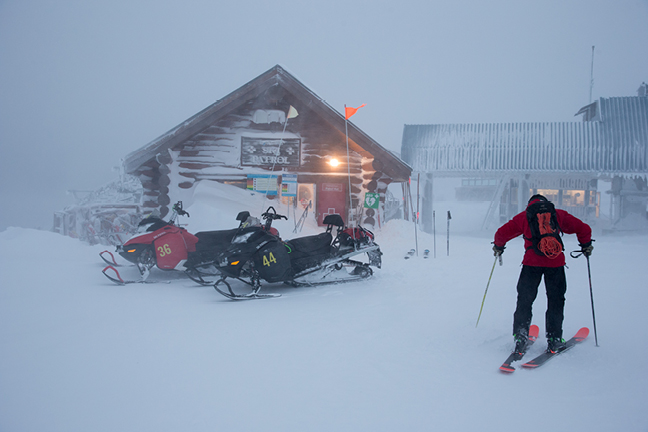 Shades of Winter CROSSROADS from Sandra Lahnsteiner on Vimeo.
But Did You Know?
Did you know, you're not alone on this Northward jaunt? In fact, you're part of a mass migration of Southern Hemisphere shreds all bound for colder-pastures. Makers of the finest mountain wares The North Face are upfront and flying the #ComeForthGoNorth flag, and are celebrating 'The Migration'.