Gear Guide: Ski Design, Where to Next? – Innovation and Refinement in Search of the One Ski Quiver
July 8th, 2021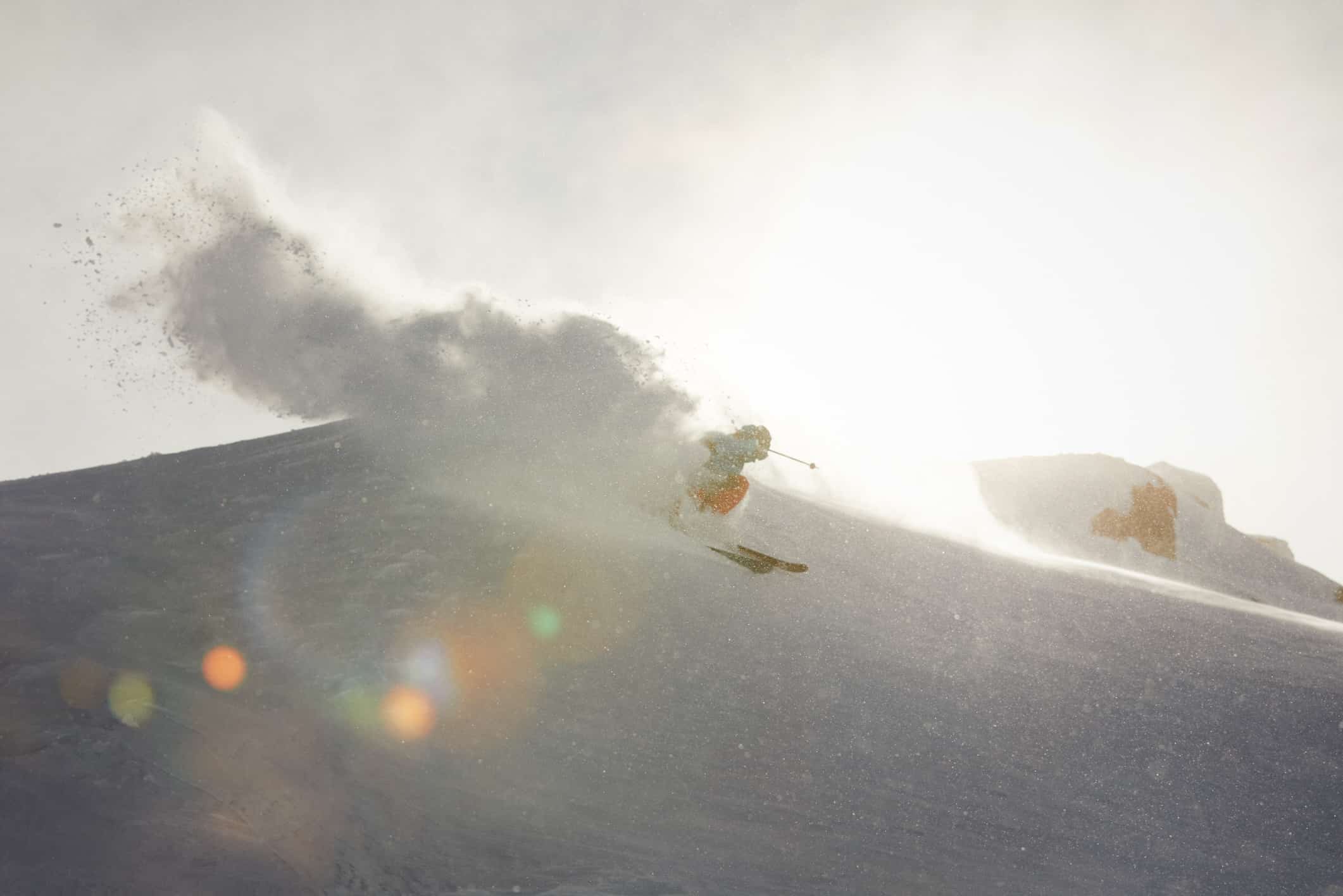 Mountainwatch |Gear Guide
This story first appeared in the 2021 issue of Chillfactor magazine. Words by Watkin McLennan
Progress, progress, progress. Skis have changed a lot since the late nineties when ski brands first started playing with parabolics and twin tips. We have seen ski waistlines grow, first to obese levels before stabilizing to more moderate widths.
Then came the camber games. We saw full rocker, early rise, flat and reverse camber. Some early experiments saw skis flapping about like a loose tarp on a trailer. Today most skis use some kind of non-traditional camber, even Volkl's Racetiger pictured right has early rise at the tip aiding quick edge to edge transitions.
Sidecut is now the focus for ski shape experimentation. We saw as a part of the camber games tapered tips and tails, iconically defined by the Armada JJ, now ubiquitous. Just look at the slick tips on the Volkl Mantra M6 and Dynastar M-Free and M-Pro in the photo at the end of the story. But today more subtle sidecut tweaks are occurring. Volkl are leading the way with their three radius sidecut on many of their skis including the Mantra M6.

This means there is a tighter radius under foot and longer radius towards the tip and tail of the ski, which makes the ski feel precise yet calm. When you're navigating Front Valley on the way home, skiing slowly you can make effortless small turns to dodge rogue snowboarders. But out on Mt P when you let the skis run you're able to drop your hips without hooking your turn. Other brands are applying similar geometries to their skis like Sego's Lupine and Dynastar's Adaptive Sidecut seen in their M-Pro series.


Ski shape innovation is definitely the sexy side of ski progress. However, more than ever, innovation is occurring under the bonnet with advanced materials. The precise shapes and combinations of titanium sheets, carbon fibre fabrics and rods has meant skis are becoming more robust, versatile, specific and lighter. These materials are used to complement and enhance the wood core. They allow the designer to reduce weight in the tip and tail but not loose torsional strength – it allows them to tie down the tarp.
The Volkl Blaze fits into a growing segment of light skis that don't compromise on performance. These skis are designed with the occasional tour in mind and are made possible by the inclusion of material innovations. In the Blaze's case Volkl has limited the use of titanium to just under the foot in an effort to reduce weight. But to maintain dampness and stability they have introduced "suspension tips" which act to absorb chatter from variable snow.

With more levers to pull ski companies are able to tailor their skis to more specific skiers. The old adage that women's skis are just men's skis with a pink topsheet is now definitely not the case. Although they may wear the "W" suffix (or X in the case of Faction), womens skis are different. They are designed for the lighter skier where the stability to agility equation is different.
This means the skis will tend to have less titanium in them along with many other differentiating features. This is not to say men's skis don't suit women or vise versa. It is just that with the legitimisation of womens skis and the increased use of advanced materials we have seen a greater tailoring of skis towards different skiers.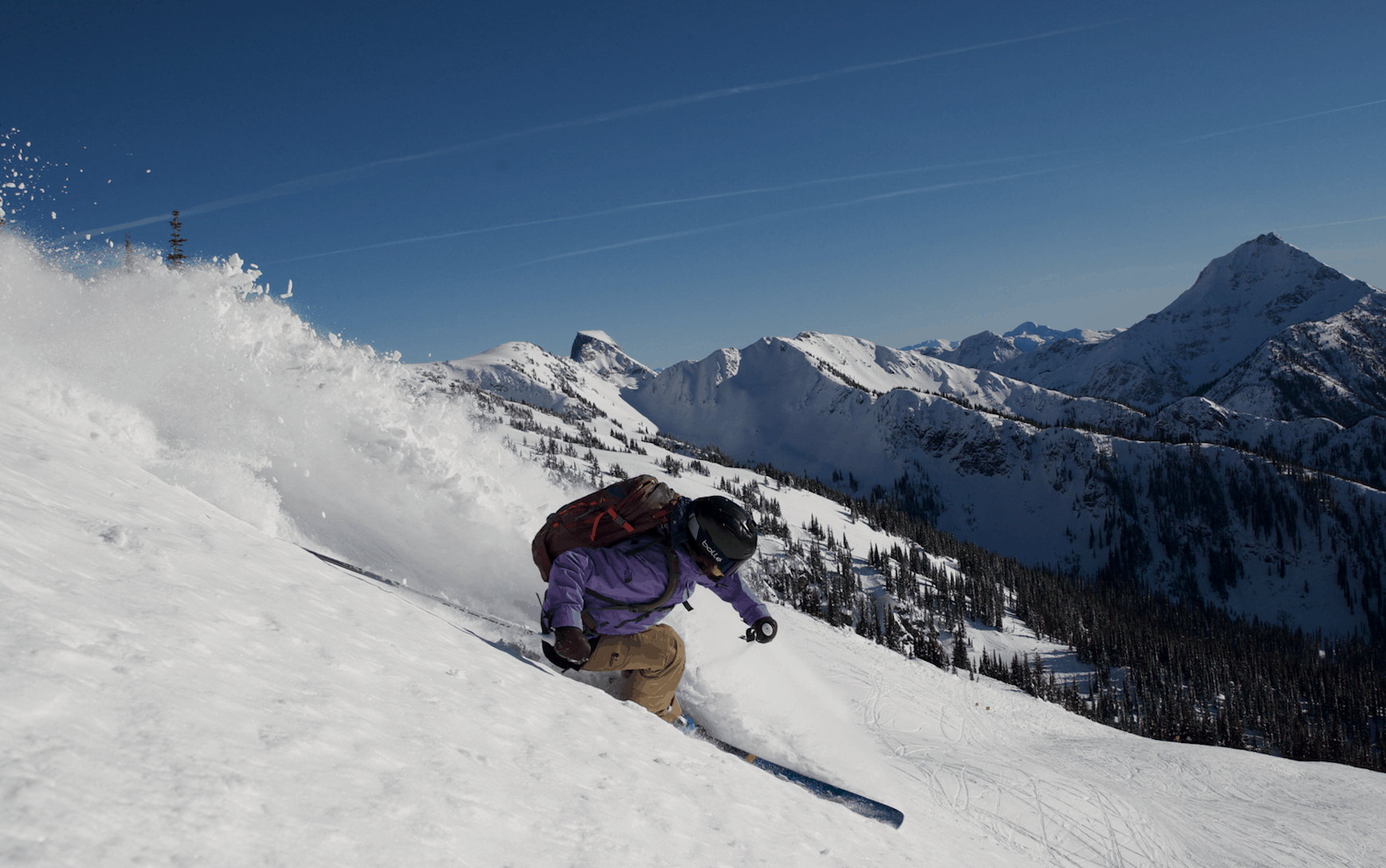 Connected to this tailoring is defining who you are designing for. Over the last decade the ski companies have settled on five categories of skiers:
1.Freeskiers are those that jump and butter;
2.Freeriders ski hard and fast with a whiff of freeski;
3.All-mountain skiers cruise the groomers and explore the rest of the mountain  when the  conditions are right;
4.Racers race or just carve it up;
5.Ski Tourers earn their turns beyond the lifts.
What this categorisation has done is allow the ski brands to refine and tailor their skis within each skier category in an effort to approach the Holy Grail of the one ski quiver. The top row of skis in the end photo are all one-ski quiver skis designed for different skiers.

However, there are some brands that resist this categorisation. Faction for example has their Outcast range which includes mogul skis, monoskis and powder behemoths. The role of these outcast skis, that defy categorization, is to rebel. By rebelling they innovate and lead to paradigm shifts in ski design. The Salomon 1080 and K2 Seth Pistol were examples of such genre busting skis.
At the moment one such ski design that is shaking up the five categories is seen in the return of the fun carver like the LINE Blade and Black Crows Mirus COR. With a little too much attitude for the typical All-mountain ski but not a typical freeride ski either, these skis recognise that the aspiration of the one ski quiver can blinker innovation.

It's not only innovation that is curbed in the pursuit of the one ski quiver. It can limit your ability to have fun. Having multiple pairs of skis that all act a little different can complement your 'go to' ski. It would be difficult to have only a LINE Blade in your arsenal, but match it with a Volkl Blaze and suddenly you find yourself Blazing most days with the opportunity to Blade for a few hours every now and again. It's like having a lift ticket to a whole other resort.
When you take out the Faction Mono suddenly the cruisy green and blue runs you see as mere access trails become the terrain select. However this doesn't mean that the one ski quiver isn't still important. Having a ski that works for you and that you use 60-80% of the time is great. They are often the most refined skis, they allow you to build familiarity with your equipment and they allow you to go out onto the mountain without a clear agenda.
Today, thanks to years of tinkering with shape and the advent of advanced materials the quest for the one ski quiver is as achievable as it has ever been. But as skis continue to be refined and skier categories more entrenched we need to support ski brands that have fun and take risks. So next time you're planning on buying a pair of skis, buy two.