Giro Jackson and Terra Helmets With MIPS Technology – Gear Guide
September 16th, 2019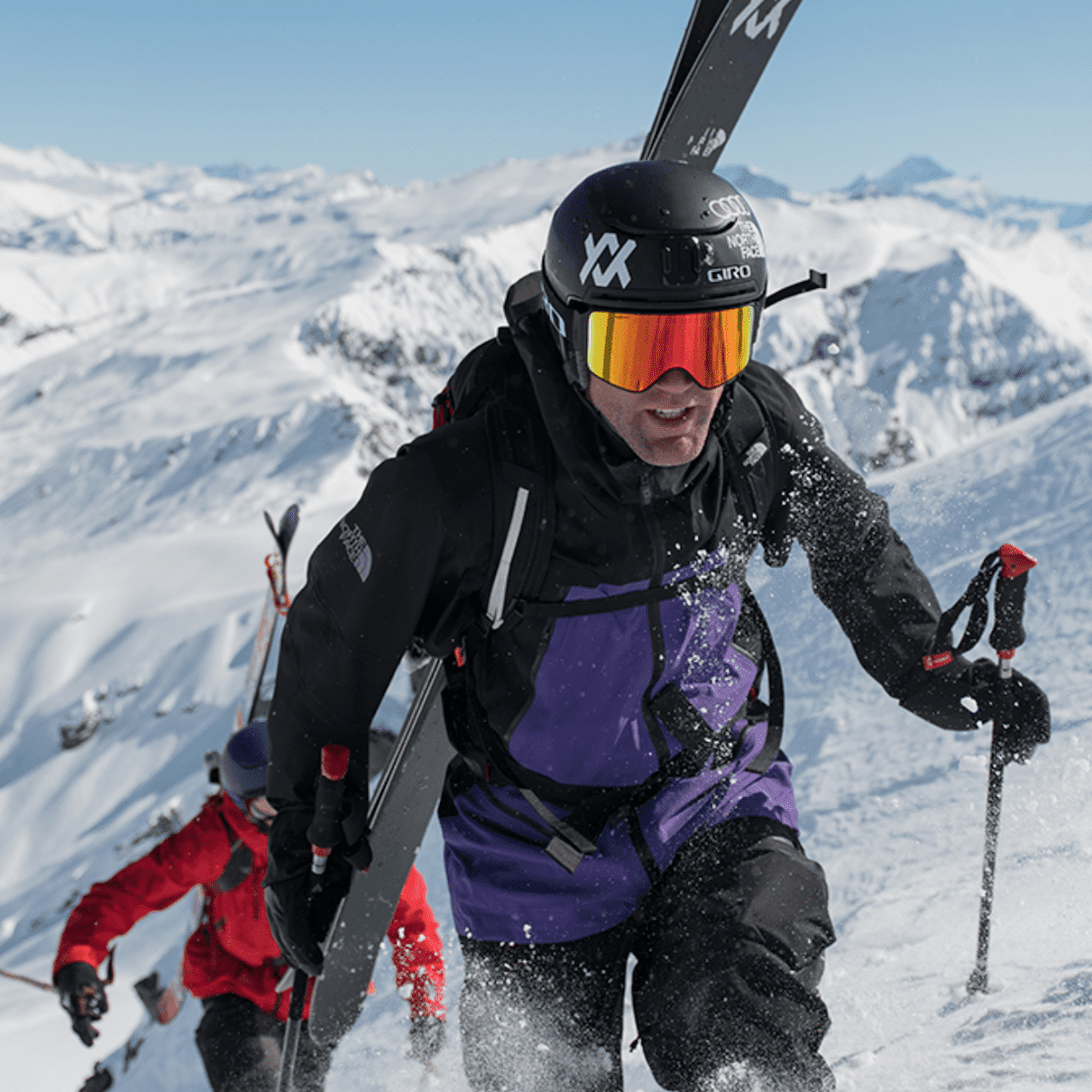 Mountainwatch | Gear Guide
Giro is the world leader when it comes to helmets and its extensive snow range is all about style, comfort and safety. The men's Jackson and women's Terra helmets are the newest models  in the  Giro range, both with a  sleek, modern profile that , combined with Giro's renowned light-weight comfort, make them two of the best freeride helmets on the market.
The venting system, which Giro calls the "Passive Aggressive Venting System, allows the air to flow through helmet from just above the forehead through to the back of the helmet. A vent over the brim is designed for seamless compatibility with Giro goggles and also as an anti-fog measure.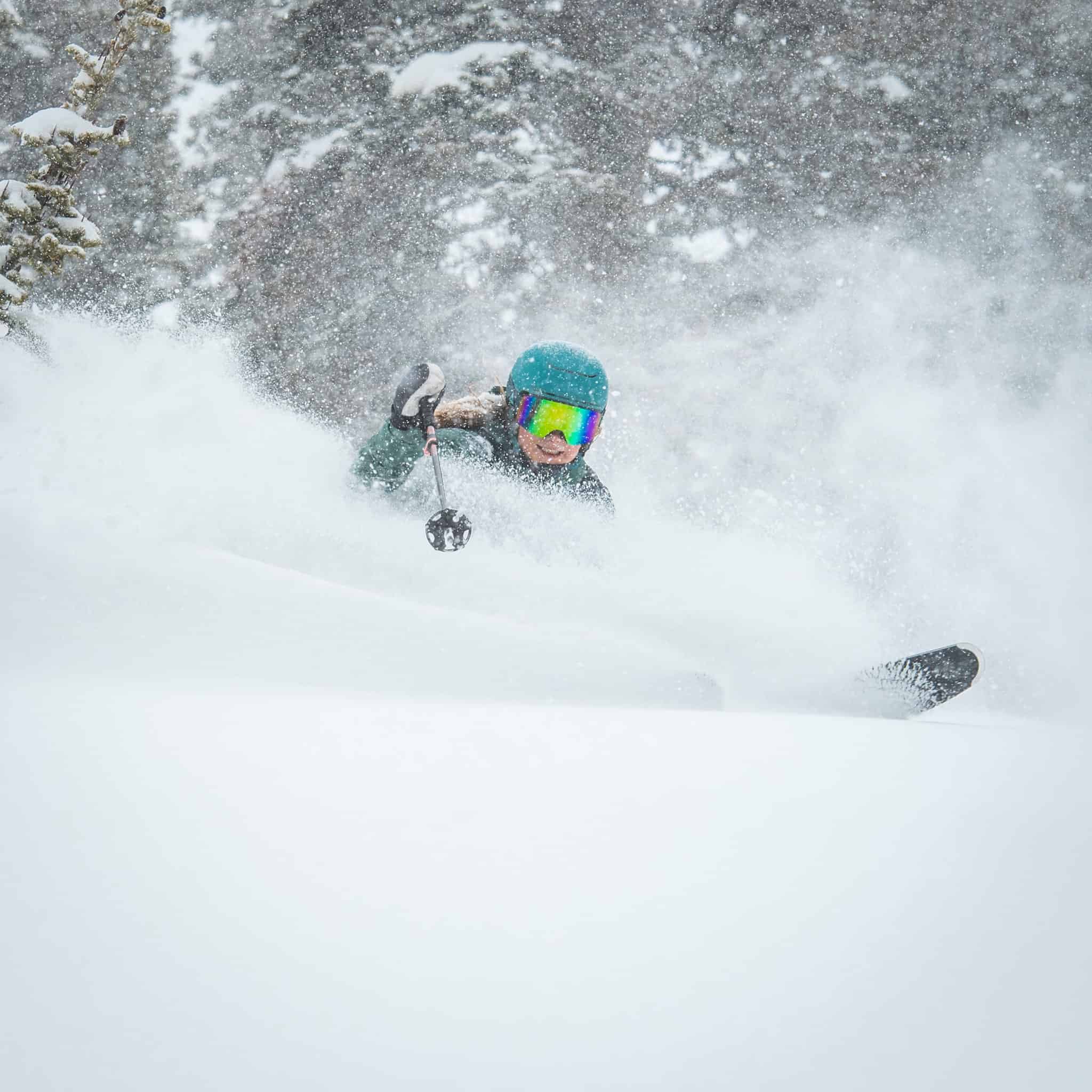 The Jackson MIPS Helmet
The Jackson has MIPS technology, an ultra-lightweight construction and the dialed In Form 2 Fit system. When buying a helmet, you want a snug fit with no pressure points so that is comfortable and you want it to look cool . The Jackson's low profile and sleek lines fits the bill and doesn't have that old fashioned dare-devil "about to be fired out of cannon" look you'll find in some other helmet brands. The lightweight shell, soft ear pieces and interior lining make the Jackson possibly the most comfortable helmet you'll ever put on your head.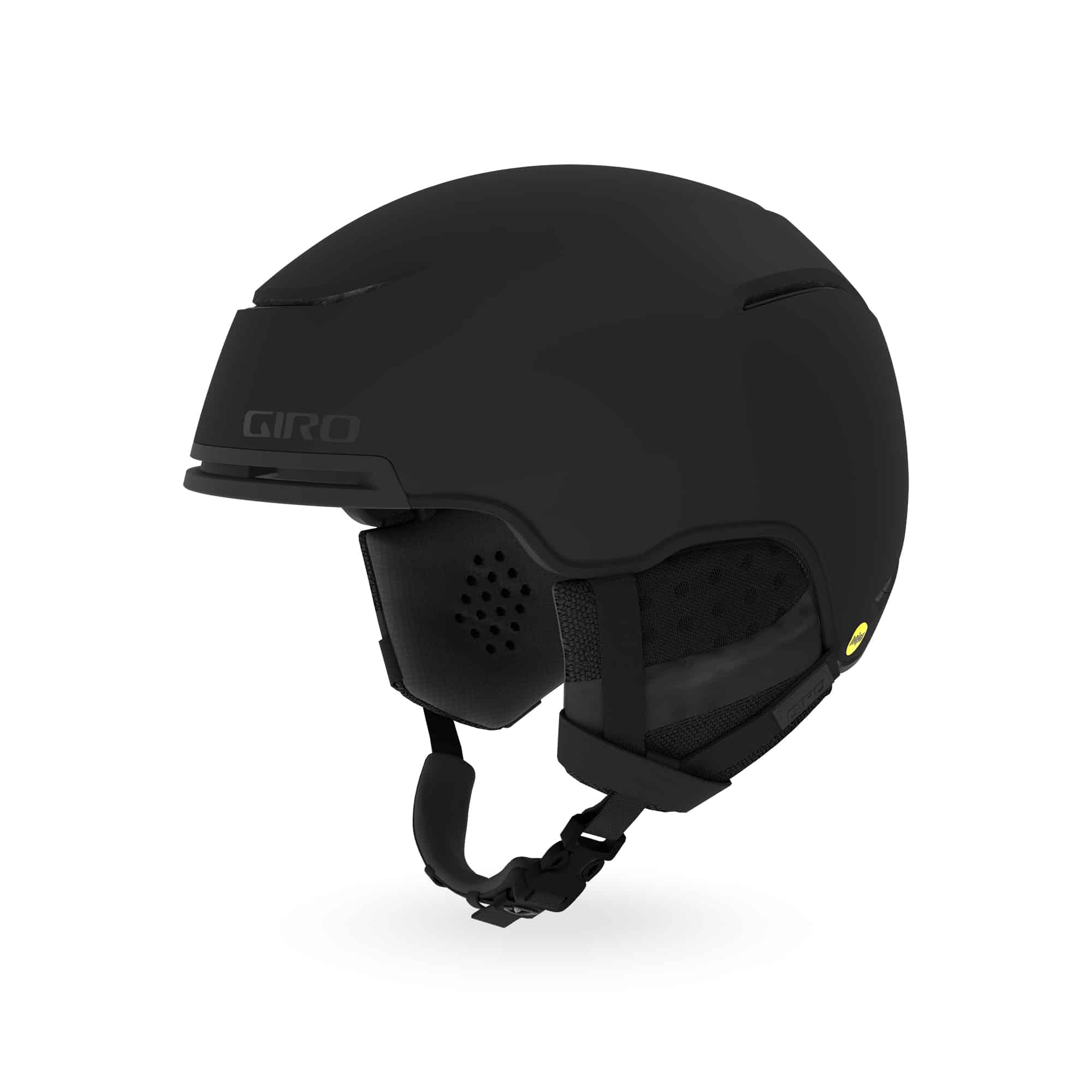 The Terra MIPS helmet
The Terra MIPS is in Giro's women's range and is an ultra-lightweight freestyle helmet with a sleek, modern design and full ventilation in a MIPS helmet.  The streamlined profile is achieved through the new Passive Aggressive Venting system, a discreet yet powerful system that automatically manages airflow and temperature while in-motion riding, hiking or standing static. The overall look is finished with a slight brim and subtle lines for Seamless Compatibility with Giro goggles. The Terra Helmet also features MIPS technology, lightweight construction and the dialed-in fit of the In Form 2 Fit system for a barely there feel.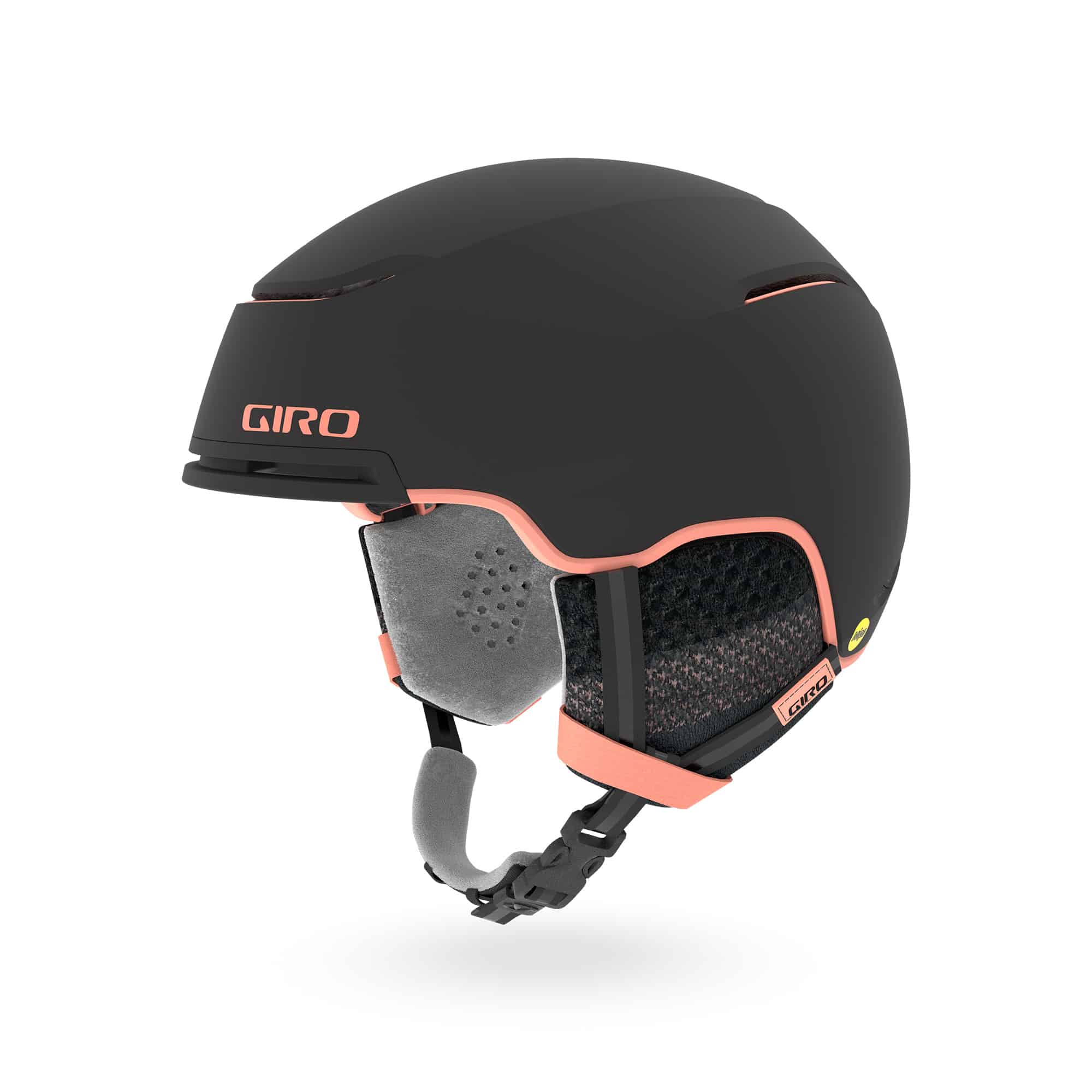 What is MIPS?
Besides being must-have technology in snow helmets, MIPS stands for Multi-Directional Impact Protection System. MIPS is a leading technology inside helmets that is designed to reduce rotational forces that can result from certain angled impacts – some of the most common in skiing and snowboarding. Developed by brain surgeons and medical researchers, it's best described by way of its biomimicry, with the so-called low friction layer "slip plane" within the helmet, mimicking naturally occurring cerebrospinal fluid that separates the skull from the brain in nature.
A helmet equipped with MIPS is indistinguishable from one that is not from the outside, however, inside you will notice a thin yellow liner beneath the padding that enables the helmet to "slip" 10-15 millimeters in any direction, thus dissipating energy. MIPS helmets also feel identical to regular helmet constructions with the low friction layer weighing a mere 25 to 45 grams, depending on the helmet model. Check out our full rundown on MIPS technology and how it works.
Construction
In-Mold Construction fuses a tough polycarbonate outer shell with the helmet's impact-absorbing foam liner. The fusion process allows for better ventilation systems, making in-mold helmets lighter and cooler than traditional helmets.
Passive Aggressive Venting System 
Clean linear exterior vents combine with ergonomic interior channeling create optimal airflow and temperature regulation. This auto-venting technology manages airflow and temperature regardless of activity level.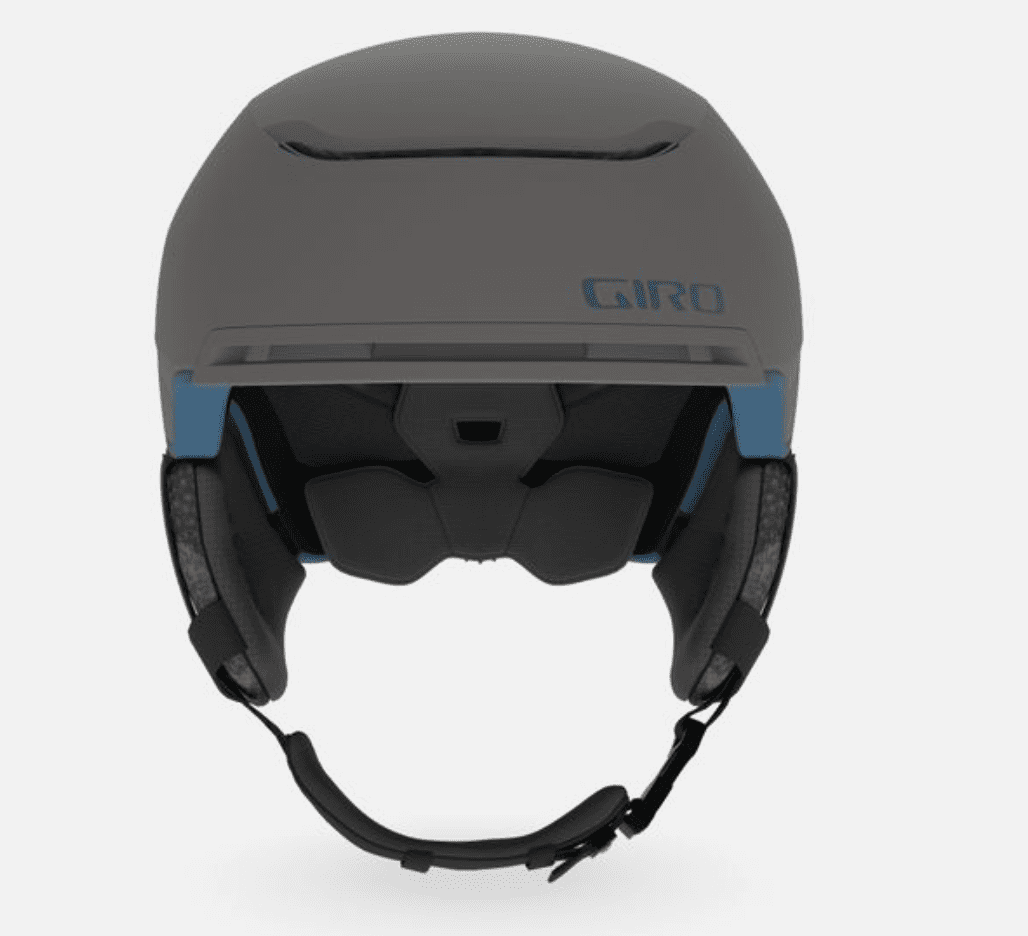 Stack Ventilation
Stack Ventilation was developed based on research showing the majority of the warm air that can cause fogging exhausts from the center top vent of the goggle. Aligning the Stack Vent in the helmet with the center vent of your goggles helps to keep them clear and fog free while maintaining total helmet and goggle integration.
In Form™ 2 Fit System 
The In Form 2 Fit System is lighter and lower profile than the original, making it even easier to dial in a custom fit in seconds – even with gloves on. An improved dial design provides up to 6cm of adjustment plus enhanced stability.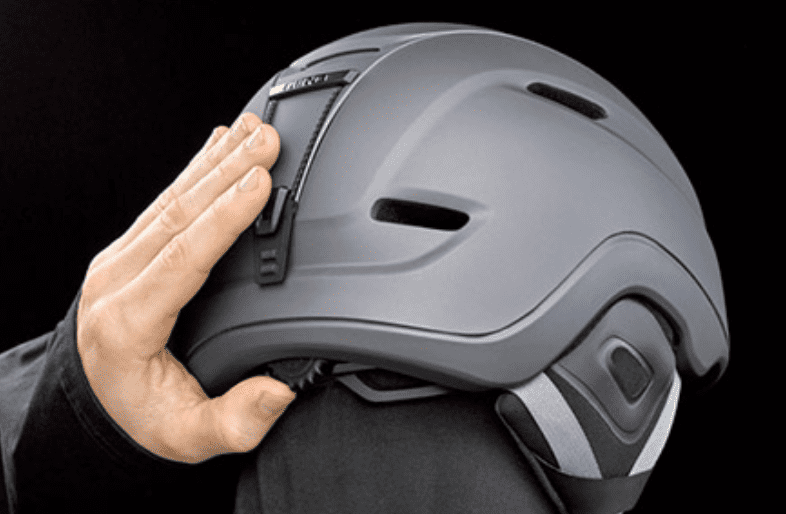 Seamless Compatibility with All Giro Goggles
For optimal performance of both helmets and goggles, Giro products are designed to work together. Ensuring a seamless interface between helmet and goggles offers exceptional fit and dependable, worry-free function.
Check out the Giro helmet and goggle range here.