Good Luck – A Film By Jossi Wells and Torin Yater-Wallace
November 11th, 2021
Mountainwatch | Video
Released yesterday, Good Luck is the second film from Jossi Wells and Torin Yater-Wallace, following on last year's Deviate. Filmed deep in the Northern Rockies backcountry in Idaho and Wyoming, Good Luck features deep powder, cliff drops and some massive kickers.
Jossi and Torin are joined by "young guns" Chris Logan and Birk Irving and the skiing is progressive and creative as they take backcountry skiing to the highest level. The skiing is complemented by the creative cinematography and editing from Sean Logan, including some unique drone perspectives.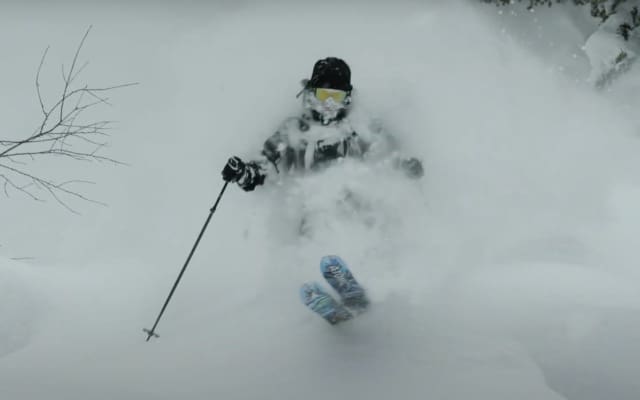 Jossi also spent a fair bit of time behind the lens and is something he intends to do more of in the future. In an interview with Chillfactor magazine this year, Jossi said he spent 50% of the time behind the camera and 50% of the time in front of the camera:
"It is something that really interests me. I've always been really into photography, and so moving into the moving images side of things has been pretty natural, and I'm really enjoying it. I think that whether I'm skiing or I'm filming, I'm still out in the backcountry with the boys having that experience, and that's what really draws me to pursuing this as a career right now is it's everything that encompasses the skiing.
"I think as I move forward into this next part of my career, being behind the lens will definitely be a focus of mine as well, and we'll see where it goes, but I'm pretty psyched where it's at right now."
Good Luck is one of the best new ski films of the year so far and one you want to check out.