Grasshopper's Australian Forecast, Friday July 5 – A Nice Few Days and a Snowy Outlook
July 5th, 2019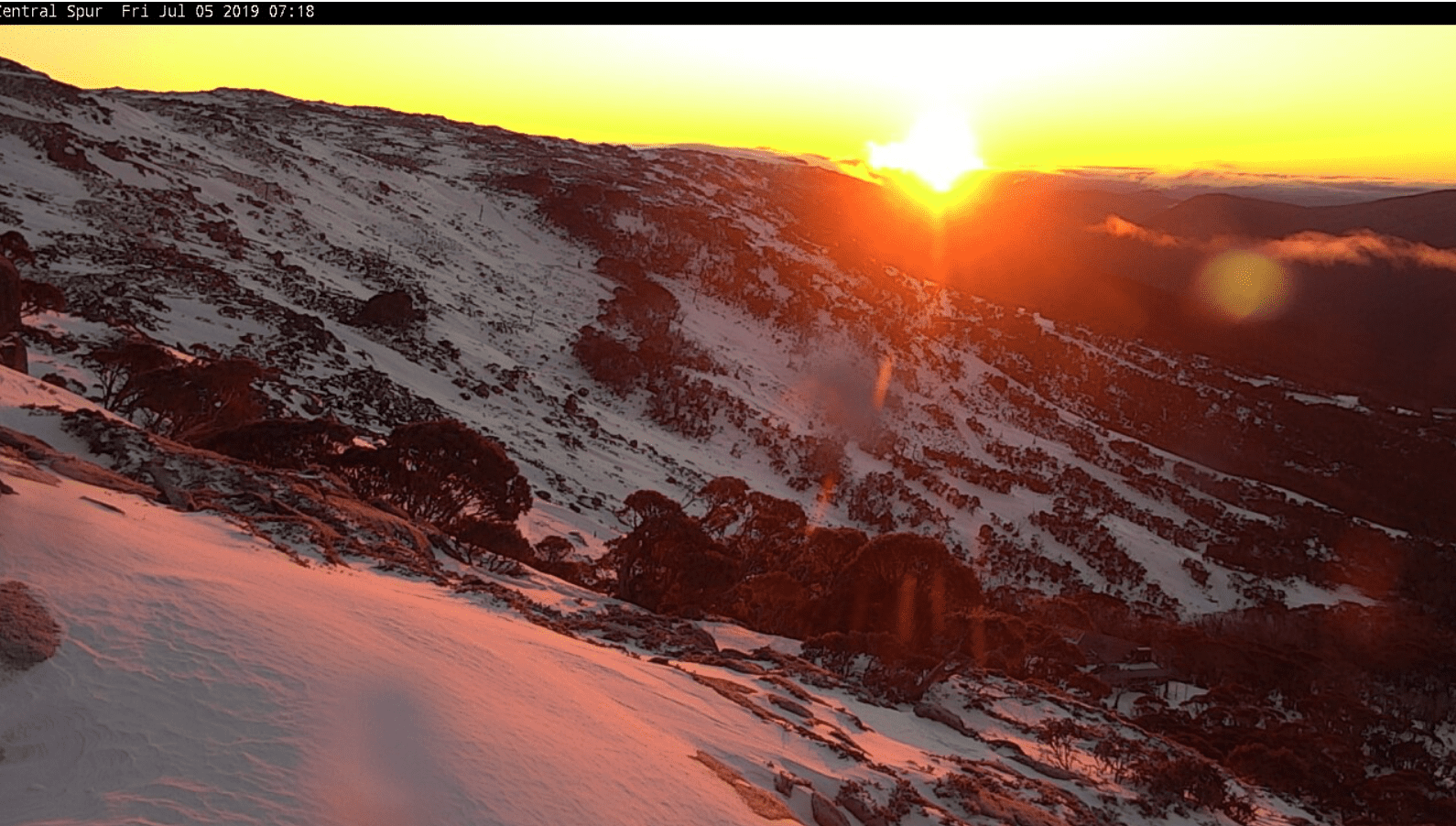 Mountainwatch | The Grasshopper
Friday, July 5
Synoptic Outlook
The NE flow over the Aussie Alps will clock around to the NW over the next few days as the high sitting off Tasmania shuffles up the Tasman Sea. A grotty looking front will bring drizzle and rain Sunday night and Monday, with snow falling only about the tops.
Image of the Day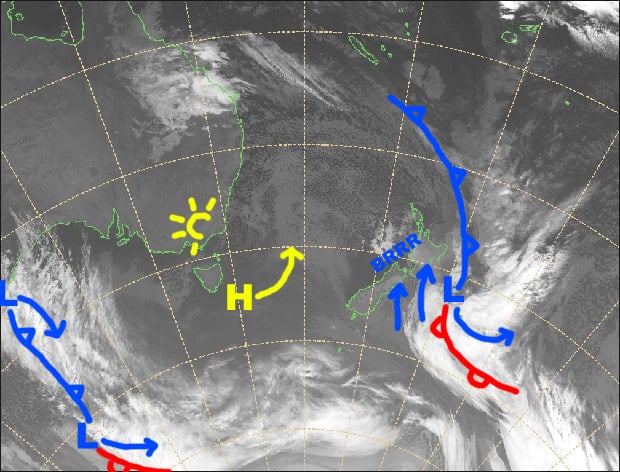 Friday 5 July 
Mainly fine apart from some morning cloud about NSW resorts. Light N-NE breezes.
Saturday 6 July
Northerly winds will be pushing in a bit of cloud, especially during the afternoon.
Sunday 7 July
A mostly fine day with N-NW breezes, but cloud will build from late afternoon and there'll be drizzle after dark.
Monday 8 July
A drizzly, rain day, with snow falling about the tops. NW winds will gradually swing around to the W-SW
Extended Outlook
In the wake of the rain, cold temps will swash over the Aussie Alps during Tuesday and we might even see a few snowflakes. Those solitary flakes should build into something more consistent during Wednesday as a cold front approaches from the west, but it'll get slushy on lowers slopes as NW winds go absolutely bonkers. At this stage, the front should hit during Thursday with moderate snow accumulations on the cards. There's a good chance cold temps will continue through Friday and next weekend with more snow falling. Awesome!
That's all from the Grasshopper. Wanna keep your finger on the pulse of all things snow? Join my weekly email list by filling in the box on my forecast page. If you have a question or feedback for me, hit me up on facebook.