Grasshopper's Australian Forecast, June 19 – A chilly, settled week ahead
June 19th, 2019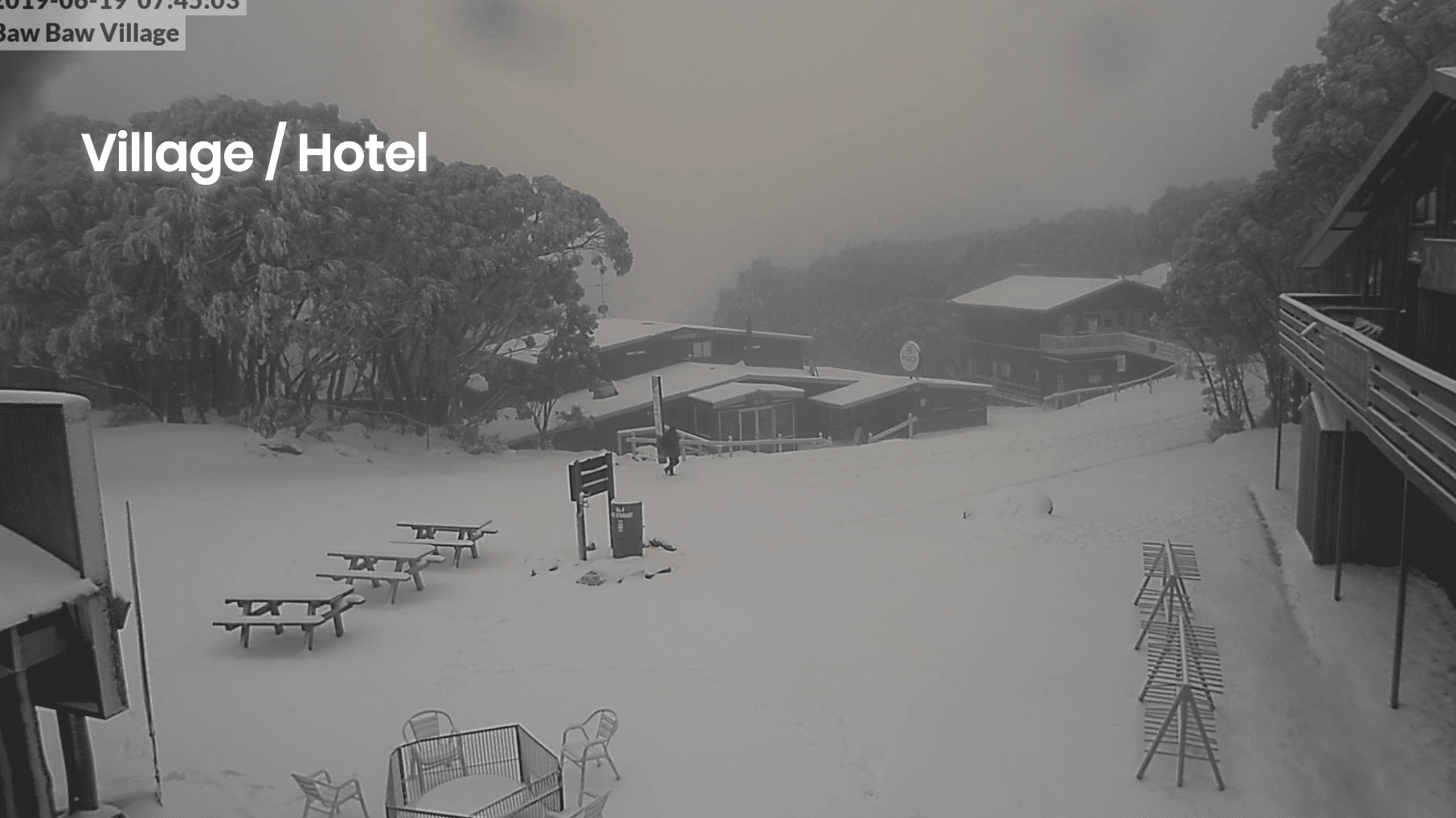 Mountainwatch| The Grasshopper
Synoptic Outlook
After a wee dusting of snow late yesterday we're left in a nice, cold southerly flow today, sandwiched between a high to the west and a low to the SE. We're locked in this pattern for the next four days as the high slowly drifts closer to us while the low ravages New Zealand. Unfortunately, the snow event that looked possible for this Friday is a fizzer with a few snow showers only reaching the far southern slopes, which includes Mt Baw Baw and possibly Lake Mountain resort, and failing to penetrate inland to the Alpine and Kosciuszko National Parks.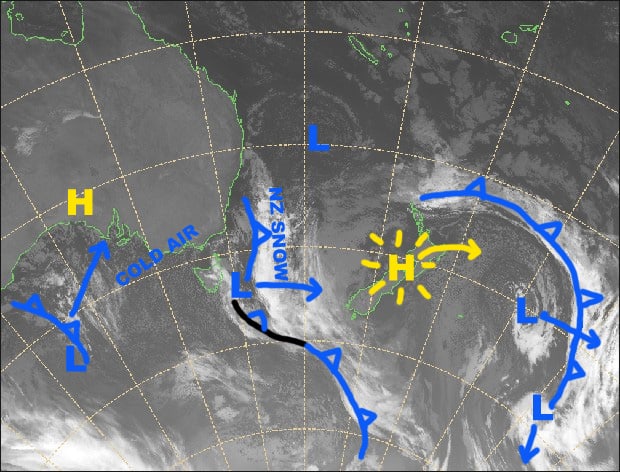 Wednesday 19 June
A mostly fine and chilly day with easing S-SW winds.
Thursday 20 June
Skies will be nice and clear during the morning, and then a bit of cloud will pop up in the afternoon with a possible flurry here or there. Light winds.
Friday 21 June
Mostly fine, but brisk southerly winds will push in a bit of afternoon cloud and a few snow showers onto Mt Baw Baw and Lake Mountain.
Saturday 22 June
Mostly fine again with just a wee bit of cloud about in the morning. Brisk southerly winds easing.
Extended Outlook
The high will move onto SE Australia on Sunday and remain there until at least next Wednesday, keeping things calm and settled. Thereafter, the high is likely to make way for a bout of warm N-NW winds. Not the outlook you were hoping for sorry.
That's all from the Grasshopper. Wanna keep your finger on the pulse of all things snow? Join my weekly email list by filling in the box on my forecast page. If you have a question or feedback for me, hit me up on facebook.