Grasshopper's Australian Forecast, June 19 – Rain and Snow For Opening Week
June 19th, 2020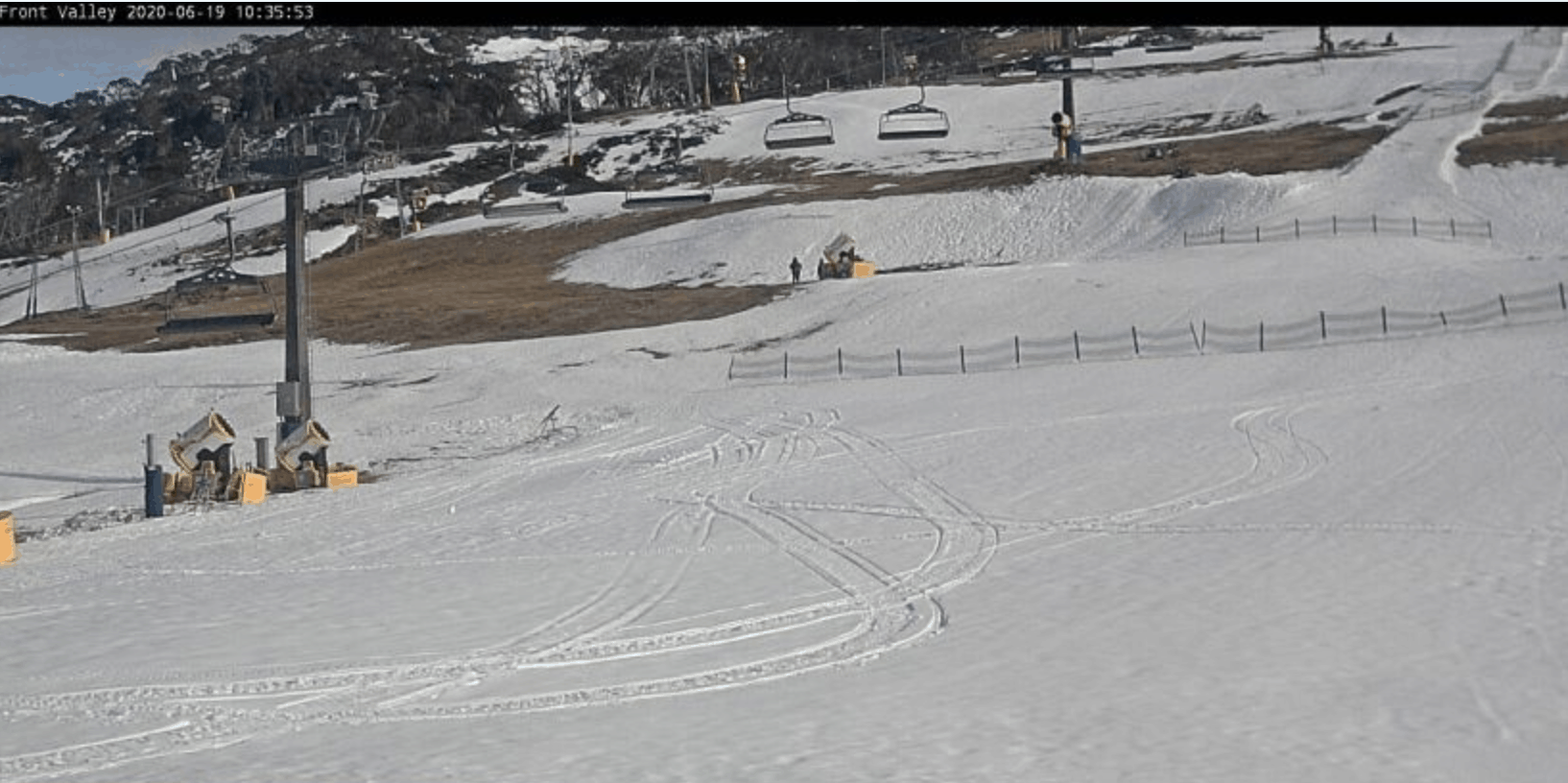 Mountainwatch | The Grasshopper
Valid Friday June 19 – Thursday June 25
We're finally here folks, the first forecast of the 2020 Aussie snow season, providing all the snowlights – both the good, the bad and the ugly – for opening week.
While the snow is thin on the ground after a run of mild weather, the resorts are hoping to have some lifts spinning next week if conditions allow with Thredbo opening on Monday, June 22 while Buller, Falls, Hotham and Perisher plan to open lifts on June 24.
Our synoptic chart will be dominated by a slow moving low; one that has got itself isolated from the pack and cut off from any support from the south. Just like in rugby, this invariably doesn't end up too well.
The low passes over us this weekend, offering up only a dusting of snow after the initial deluge. The low then lingers to the east, allowing warmer air to creep in from the south, and we'll see rain at some point on opening day Tuesday into Wednesday.
A ridge should provide a decent day for the next round of resorts openings on Thursday, and then a fresh wave of cold air is on the cards for next weekend, which may hopefully cough up a light dusting.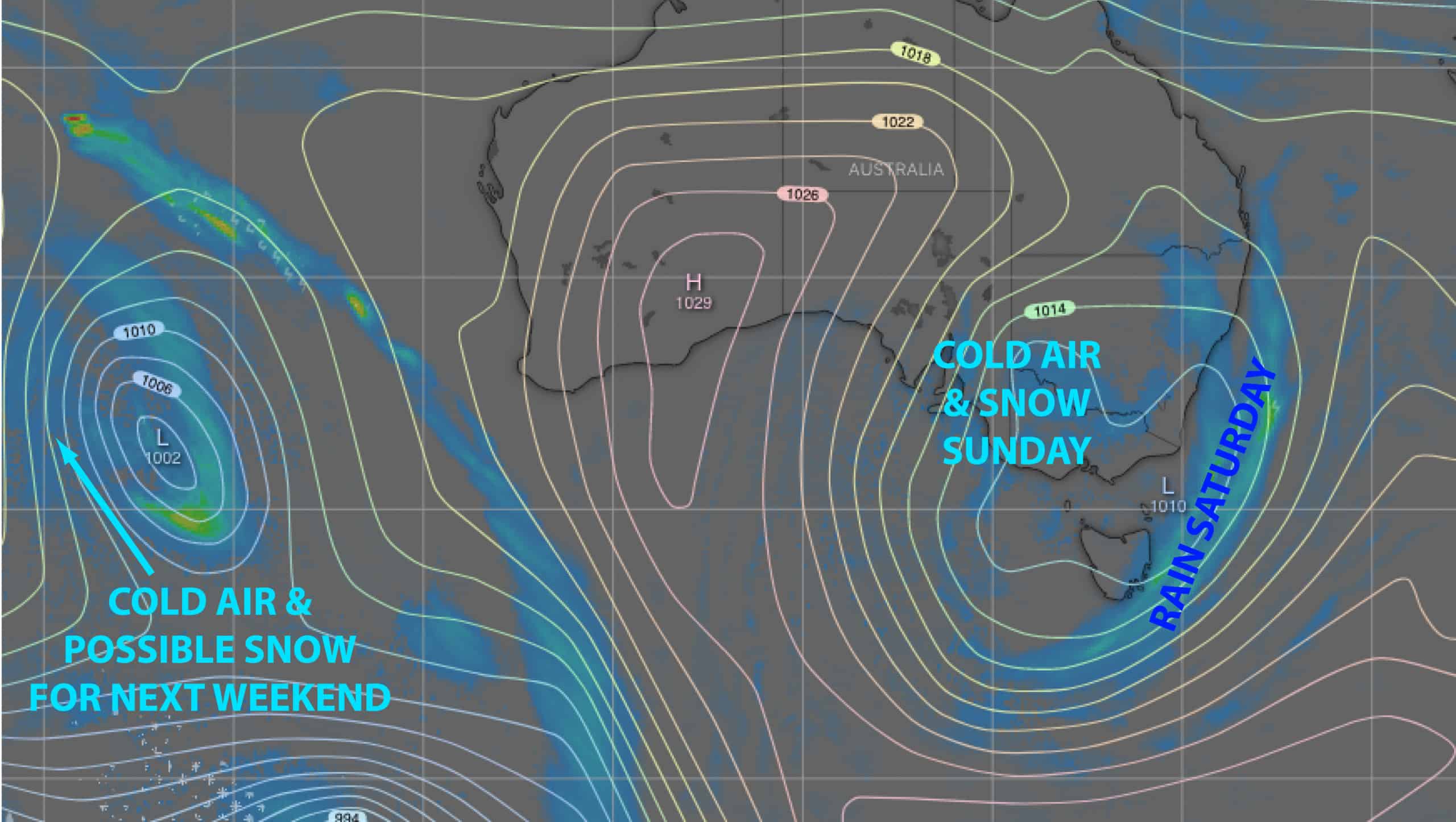 Friday June 19 to Monday June 22
Warm northerlies will push in a bit of cloud today, with patchy drizzle creeping in this evening.
Rain spreads east through Saturday morning with heavy falls, some of which will fall as wet snow about the tops with accumulations possibly getting up around 20cm at 2000m altitude.
Colder air will hit us Sunday morning and we should have light scattered snowfalls to 1500m through the day, with a few flurries also turning up during Monday. We'll be lucky if snow accumulations during these two days reach into the 5-15cm range, but temps should be cold enough to get the snow guns humming.
Tuesday June 23 to Thursday June 25
Warmer air will wrap around the low and hit us from the south during Tuesday accompanied by, dare I say it… rain.  Needless to say, any natural and man-made snow is vulnerable to take a hit. However, models vary on the timing of onset and amount of rain, so those attempting to cut the first tracks of the season may get the best of it first thing.
Southerlies and rain will gradually abate during Wednesday, leaving us partially cloudy on Thursday for the next round of resort openings.
I'll hit you with the next forecast on Thursday, so be sure to check back in then.
Grasshopper