Grasshopper's Australian Forecast, June 26 – Sunny Days Before A Stormy Weekend
June 26th, 2019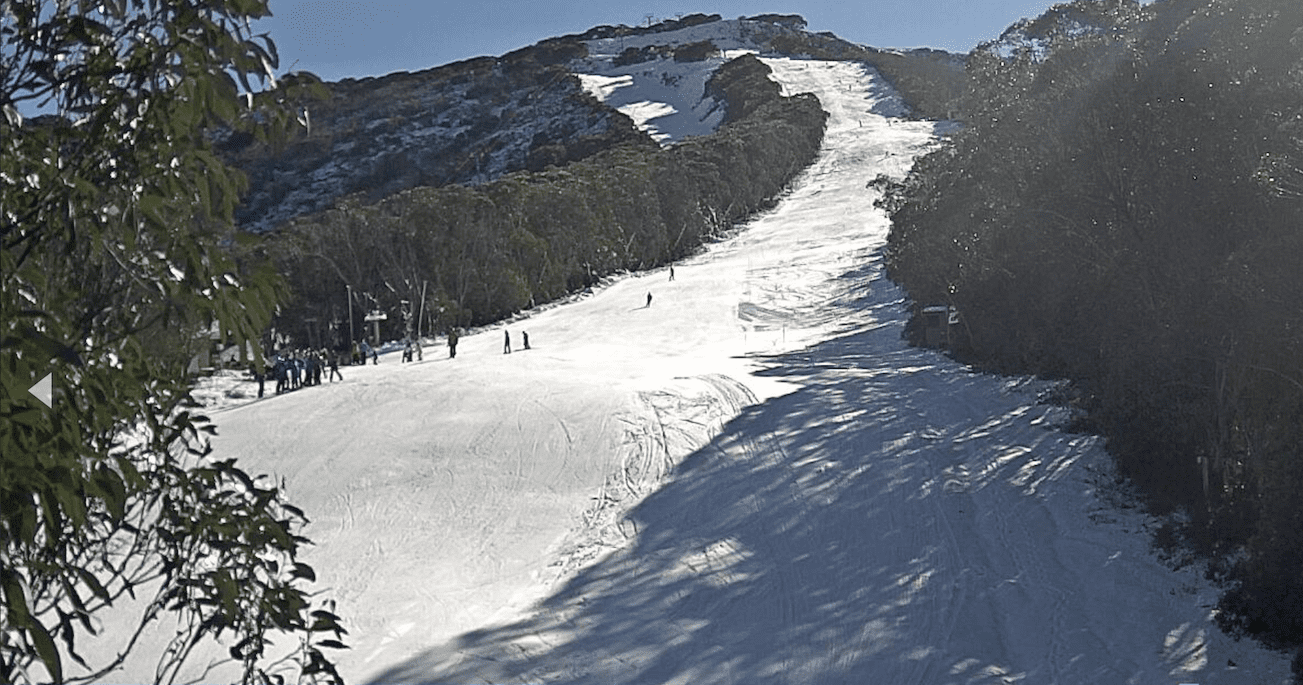 Mountainwatch | The Grasshopper
Wednesday, June 26
Synoptic Outlook
We still have a couple of nice days ahead of us as the high in the Tasman Sea graces us with its ridge of high pressure. The high and its ridge drift away to the east on Friday, allowing northwest winds to pick up while a front approaches from the west. Winds will go absolutely nuts on Saturday and rain will come bucketing down. However, that rain will turn to snow, temps will plummet, and winds will swing to the west as the front hits during the latter half of the day. There's likely to be a big spread in snow accumulations between the top and bottom of resorts, but at this stage we can expect 10-30cm as a ballpark figure.
Image of The Day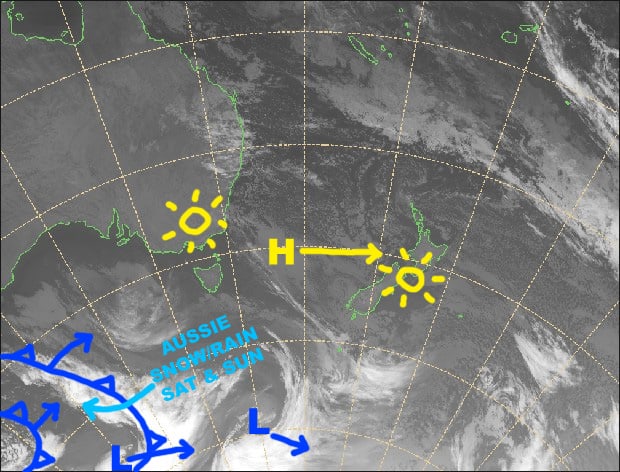 Wednesday 26 June
A beautiful, calm and sunny day. Happy hump day!
Thursday 27 June
Another sunny day with a northerly breeze.
Friday 28 June
Clear skies during the morning, but cloud will fly in during the afternoon. Strong to gale N-NW winds.
Saturday 29 June
Rain setting in during the morning, with heavy falls, especially on Vic resorts, and gale to severe gale N-NW winds. Rain will turn to snow as the front hits during the latter half of the day with temperatures plummeting and winds swinging around to the west. A good day to read a book!
Extended Outlook
Snow flurries will continue into early Sunday, but strong W-NW winds should continue to blow for the next few days before another high calms things down and brings clear skies from next Wednesday. That's the most likely scenario at this stage, but some models suggest the complete opposite with a raging storm through the middle of next week. We'll just have to wait a bit closer to the time before we can really be sure.
That's all from the Grasshopper. Wanna keep your finger on the pulse of all things snow? Join my weekly email list by filling in the box on my forecast page. If you have a question or feedback for me, hit me up on facebook.