Grasshopper's Forecast, Monday, July 8 – Soggy Today, But Hefty Snowfalls From Thursday
July 8th, 2019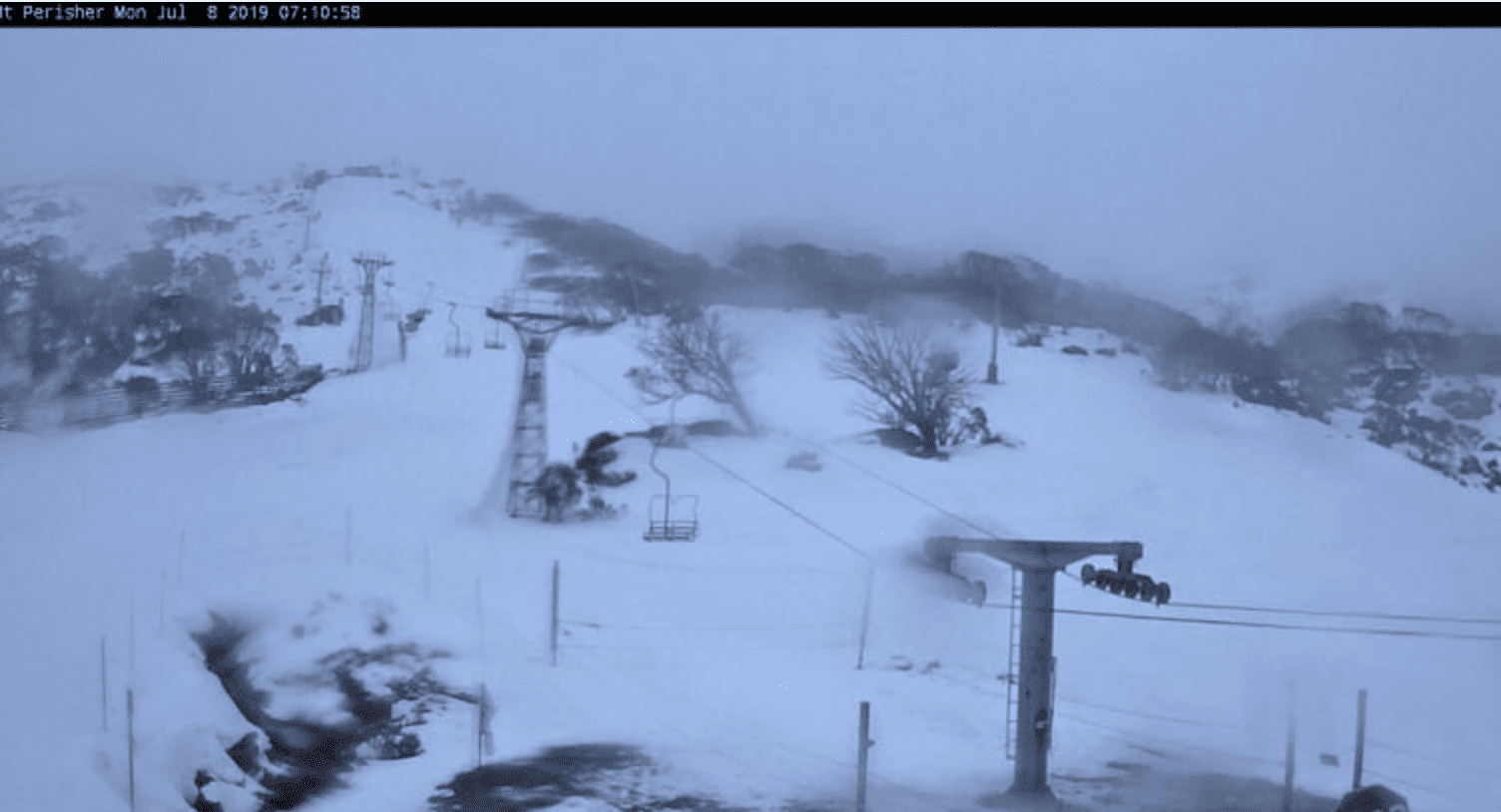 Mountainwatch | The Grasshopper
Monday July 8
Synoptic Outlook
A soggy front is working it's way over the Aussie Alps today, something we could certainly do without. Brisk, chilly westerlies on Tuesday will blow in a couple of snowflakes, which will build into a little more substantial flurries during Wednesday, as a cold front approaches from the west and NW winds start ruffling more than just feathers. The front is the one we've all been waiting for and will hit Thursday morning, dumping a hefty load of snow, pinning back to snow showers for the rest of the day.
Image if the day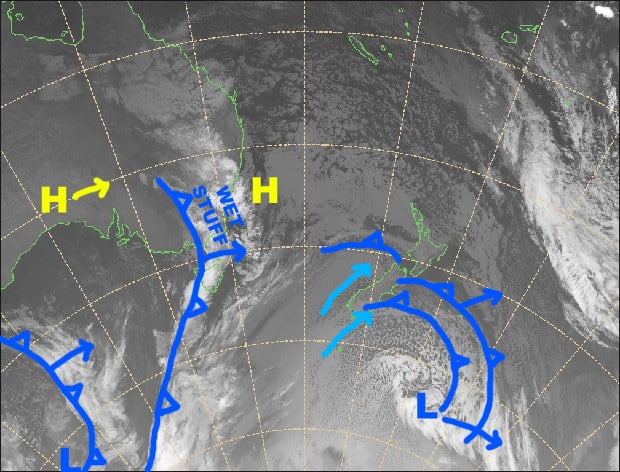 Monday 8 July
Wake up to a drizzly, rainy day and hit the snooze button. It'll start falling as snow about the tops later this afternoon, after which it'll start clearing. NW winds will gradually swing around to the west.
Tuesday 9 July
A fairly cloudy day, with a couple of snowflakes falling here and there, and a brisk, chilly westerly wind.
Wednesday 10 July
Mostly cloudy again with a few light snow flurries. Chilly NW winds strengthening, reaching gale in exposed places.
Thursday 11 July
Snow! Yes that's right, snow! We'll have hefty falls during the morning as the front passes over, then it'll pin back to showers and flurries for the rest of the day as freezing, gale force NW winds turn to the west and gradually abate.
Extended Outlook
A second wave of cold air will swash over the Aussie Alps late Friday and early Saturday, with another heft load of snow falling. Winds will be blowing a gale out of the W-NW as this snow falls, so some areas will be better off than others. Lighter snowfalls and cold temps should continue through Sunday and next Monday. Accumulations should be substantial for this event, mostly in the 25-40cm range taking into account different altitudes and locations, but maybe half a metre or more on upper slopes of Kosciuszko.
That's all from the Grasshopper. Wanna keep your finger on the pulse of all things snow? Join my weekly email list by filling in the box on my forecast page. If you have a question or feedback for me, hit me up on facebook.