Grasshopper's New Zealand Forecast, June 17 – Snow, Sunshine, Snow
June 17th, 2019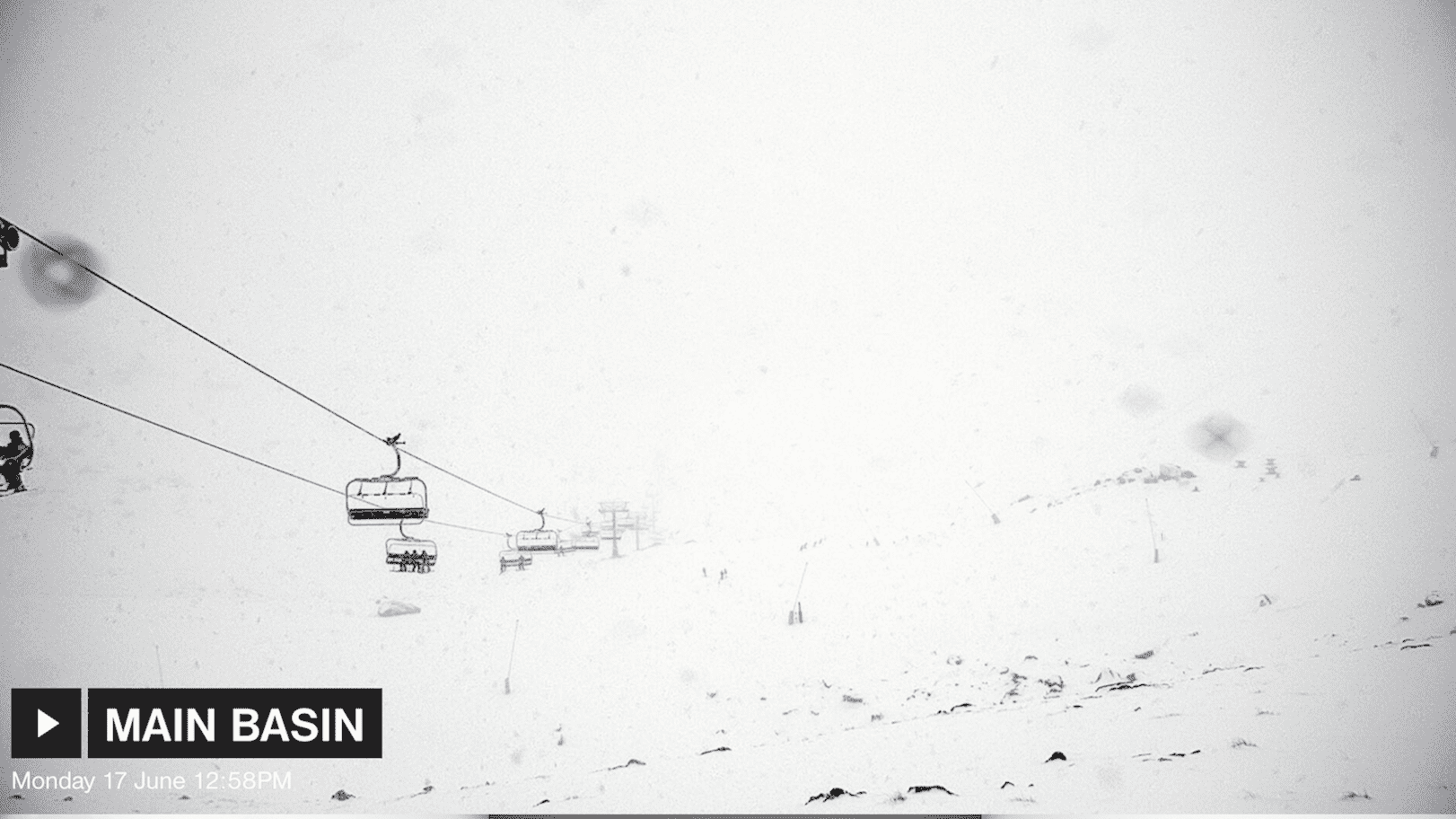 Mountainwatch | The Grasshopper
Monday 17 June 
Synoptic Outlook
A strong, cold SW flow is dropping snow onto ski fields in the Southern Lakes and Ruapehu. Queenstown fields stand to gain the most with 5-20cm expected from this event. A high then pushes onto the South Island during Tuesday, clearing things up nicely, then drifts out to the east on Thursday. Here's where it gets exciting… A low is also expected to blow up in the Tasman Sea on Thursday, then cross the South Island sometime during Friday. There could be some decent snow with this one, which may start falling over the South Island from as early as Thursday evening.
Image of the day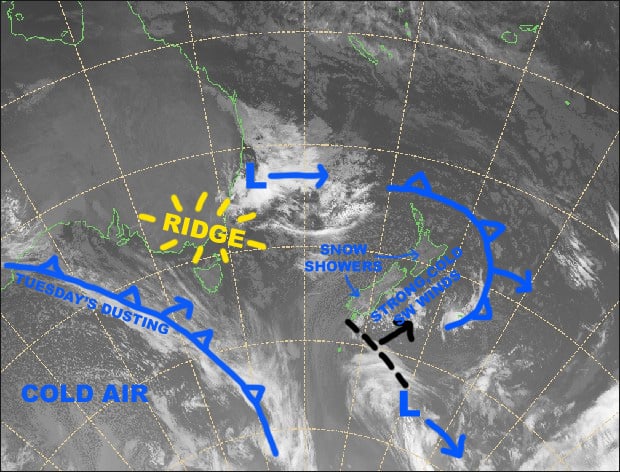 Monday 17 June
Strong SW winds continue blowing over the country, keeping the snow showers going over the Southern Lakes where they'll mostly fall on Queenstown fields. Ruapehu will have lighter snow showers or flurries, while Canterbury will start out fine then see a bit of cloud this afternoon.
Tuesday 18 June
A bit of cloud left lying around in the morning, but it'll clear to a beautiful day in the Southern Lakes and Canterbury while it continues to come and go on Ruapehu. SW winds easing.
Wednesday 19 June
High cloud will build over the Southern Lakes and a NW breeze will kick in. A mint day with light winds for Canterbury and Ruapehu ski fields.
Thursday 20 June
Cloud will build over the South Island as NW winds swing to the NE. It may start snowing anytime after dark with possible heavy falls. Ruapehu will be mostly fine with northerly breezes.
 Extended Outlook
The low mentioned earlier should rampage over the South Island on Friday with more snow on the cards for ski fields there, while heavy rain is likely for Ruapehu – not an ideal lead up to opening day at Whakapapa. However, a cold southerly should follow in the wake of the low during the weekend, treating all ski fields to a nice fresh wad of snow.
That's all from the Grasshopper. Wanna keep your finger on the pulse of all things snow? Join my weekly email list by filling in the box on my forecast page. If you have a question or feedback for me, hit me up on facebook.