Grasshopper's NZ Forecast, July 3 – Evil Front To Make Way For Cold Winds And a Little Snow
July 3rd, 2019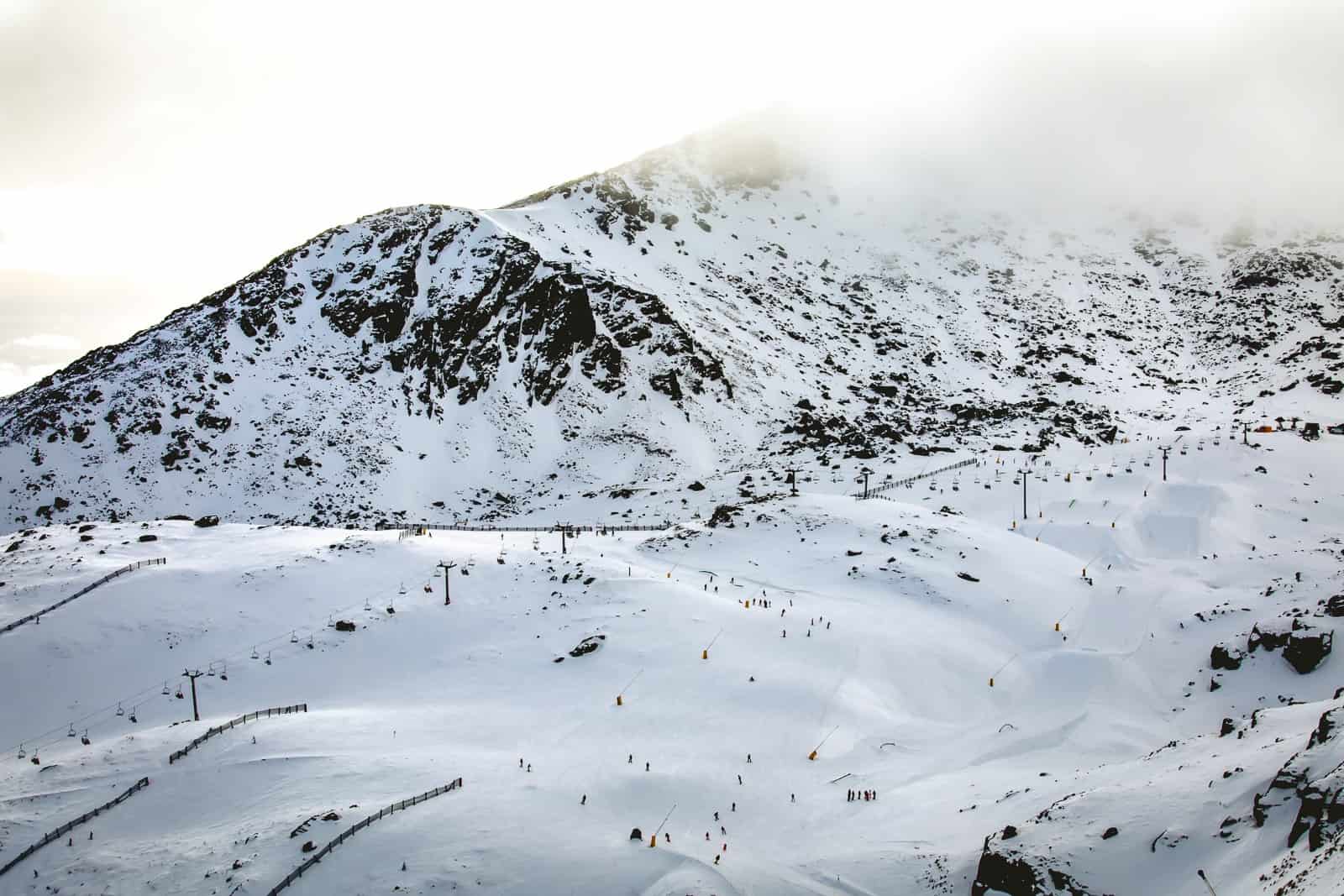 Mountainwatch | The Grasshopper
Wednesday, July 3
Synoptic Outlook
The front, which has gathered its strength after a wee picnic, will continue trudging up the country. It will drop a whole swag of rain over Ruapehu late today and early tomorrow, before spinning itself into a low as it passes over the North Island. Meanwhile, cold air will come in from the west and drop a centimetre or two of snow over the Southern Lakes later today. Those cold winds then turn to the south during Thursday, kicking off flurries in Canterbury, and they'll blow a gale on Ruapehu during Friday, as ski fields there seek some sort of redemption with 10-20cm of the blessed stuff falling through into Saturday.
Image of The Day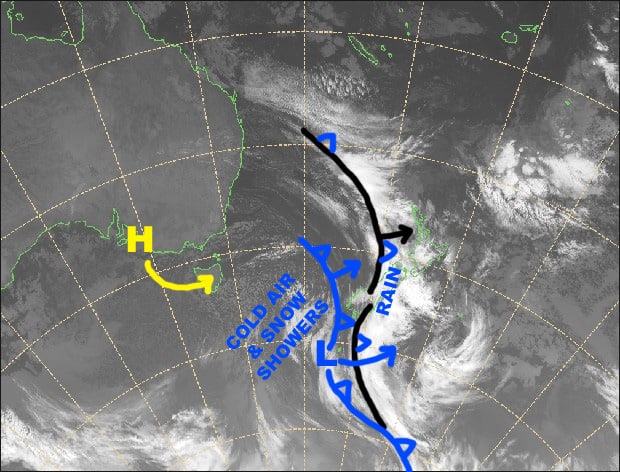 Wednesday 3 July
Remaining drops of rain will clear the Southern Lakes around breakfast time, but then snow showers will get going this afternoon as cold air comes in from the west. The rain will clear Canterbury around lunch, then it'll fine up. Drizzle turns to rain on Ruapheu, with heavy falls after dark. Gale to severe gale N-NW winds over the country. Yikes.
Thursday 4 July
Cold winds from the south will sweep up the South Island today. Remaining snow flurries will clear the Southern Lakes during the morning, but remain partly cloudy. A fine morning in Canterbury will turn to snow flurries in the afternoon. Rain clears Ruapehu just after lunch, but it'll remain cloudy as strong NW winds die out.
Friday 5 July
Strong, cold S-SE winds blow over the country, reaching gale force on Ruapehu where it'll be snowing on and off throughout the day. Flurries will continue to come down in Canterbury, while the Southern Lakes will just have cloud up to lower slopes.
Saturday 6 July
Plenty of cloud over the South Island with strong southerly winds. Winds will abate for the Southern Lakes where cloud may only reach partway up the slopes. Snow showers continue on Ruapehu as S-SE winds still blow a gale.
 Extended Outlook
The low, sitting just east of the North Island, will end its wrath on Sunday as a high in the Tasman attempts to make its presence felt. However, another push from the south will bring strong, cold SW winds to the country late Sunday through Monday, with only a tickle of snow possible for Queenstown resorts. A weak ridge should bring settled conditions Tuesday into next Wednesday before the next system rolls in.
That's all from the Grasshopper. Wanna keep your finger on the pulse of all things snow? Join my weekly email list by filling in the box on my forecast page. If you have a question or feedback for me, hit me up on facebook.