Grasshopper's NZ Forecast, June 26 – Crisp, Sunny Winter days
June 26th, 2019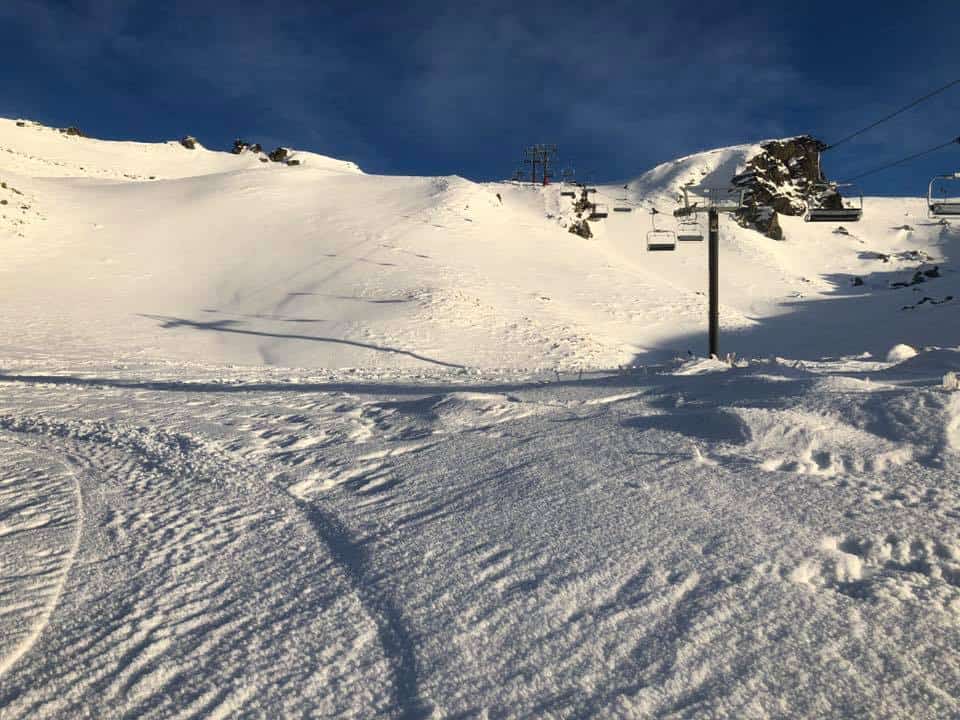 Mountainwatch | The Grasshopper
Wednesday , June 26
Synoptic Outlook
Our week of sunshine continues as a juicy, plump high in the Tasman Sea slowly drifts towards us. The high will make landfall over the North Island during Friday, then end up just to the east by the during Saturday, allowing NW winds to kick in over the country. Overnight temps will remain nice and chilly at least until Saturday, so snow machines will keep groomed runs in tip-top shape.
Image of The Day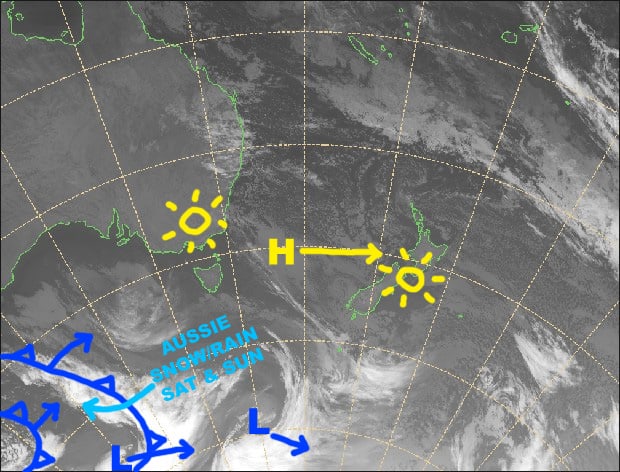 Wednesday 26 June
Nothing but sun and fun to get you through hump day. A W-SW breeze over the Southern Lakes and light winds elsewhere.
Thursday 27 June
Yet another clear sunny day for everyone. Light winds, but a W-SW breeze remains over the Southern Lakes
Friday 28 June
Another mint sunny day with just a little bit of high cloud over the Southern Lakes. Winds will be light.
Saturday 29 June
A mostly fine day, but there'll be a bit of high cloud over the South Island with W-NW winds picking up.
 Extended Outlook
On Sunday we will bid farewell to the high as it sets sail to the east, allowing high cloud to build and N-NW winds to blow like crazy ahead of a front, which will saunter up the South Island during Monday. The front should bring a dusting of snow to mid and upper slopes, but it's likely to be too warm lower down where wet, slushy stuff is in order. After that, we're likely to remain unsettled at least through until the end of the working week. What shape or form this entails? It's too early to say.
That's all from the Grasshopper. Wanna keep your finger on the pulse of all things snow? Join my weekly email list by filling in the box on my forecast page. If you have a question or feedback for me, hit me up on facebook.