Grasshopper's Weekly Japan Forecast – Pack Your Bags kids, We're Heading to Hokkaido
February 28th, 2019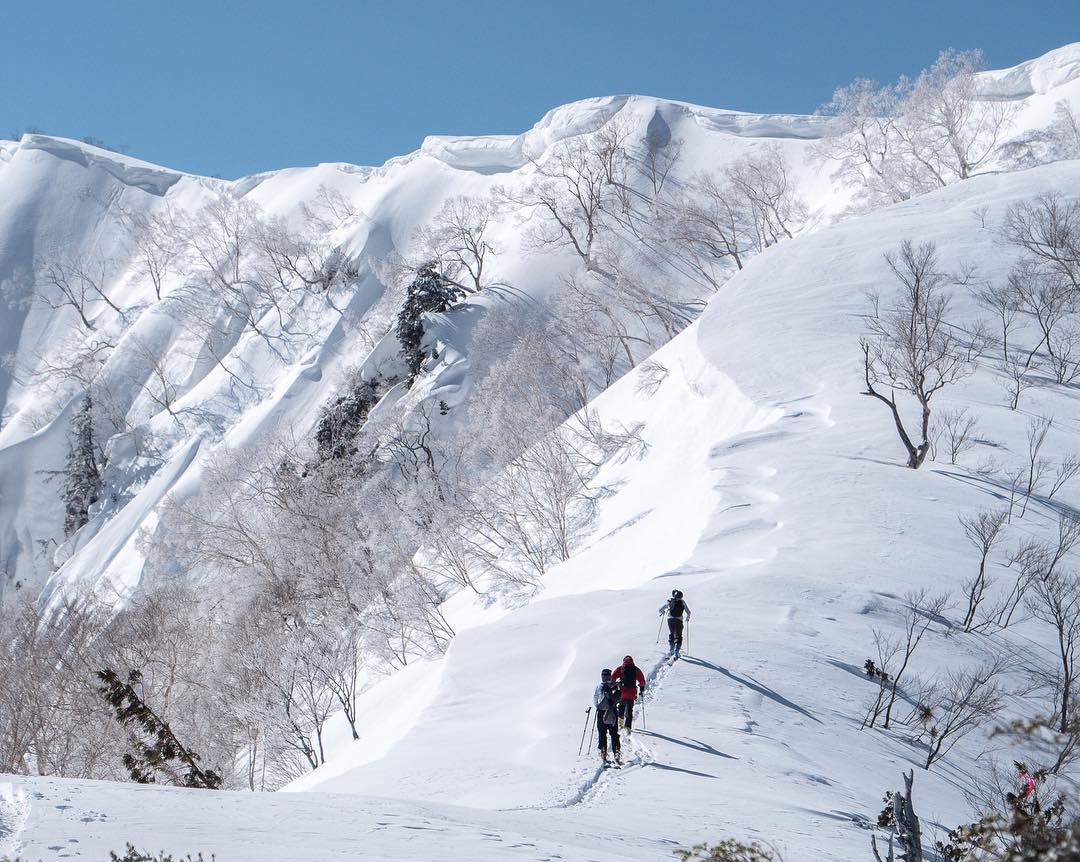 Mountainwatch | The Grasshopper
Thursday 28thFebruary (Japan time)
Spring is a more challenging time of year for forecasting compared to Winter, where NW winds and snowfalls are almost copied and pasted every day. In true spring fashion, this week will see three lows pop out of the East China Sea and bring a heavy mix of rain, snow and wind to Honshu, which will actually accumulate to a fair amount on higher elevations. Hokkaido is still in winter mode however; with completely different weather, resorts there will be spared of the rain and wind. Temps will mostly remain cold and there will be some sunshine and some nice freshies too. It would be worth bundling up your things, kids included, and heading to Hokkaido for the week.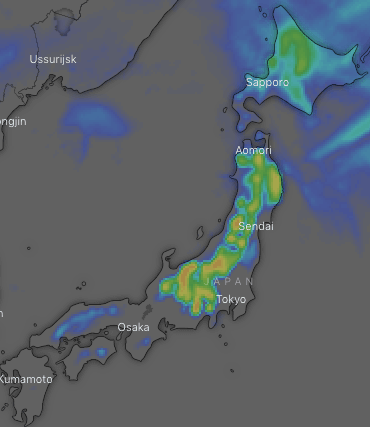 Thursday 28 Feb:
A complex low-pressure system skirts up the Pacific Coast of Japan, spreading rain over Honshu this morning where temps will be positively balmy. Snow will fall on upper slopes however, and it'll start clearing from late afternoon as the low buggers off. On Hokkaido temperatures will be much colder and we'll start to see the sun more and more as cloud breaks up.
Friday 1 Mar:
Temps will quietly drop as winds from the NW pick up. Scattered snow will fall over central Honshu in the morning, but this will fall as rain on lower slopes. Snow showers and flurries developing on the Sea of Japan side on both Honshu and Hokkaido in the evening, this time falling all the way down to lower slopes.
 Saturday 2 Mar:
Snow showers or flurries will peter out late in the day on Hokkaido, but any remaining on Honshu will clear early as high pressure builds. Winds will be from the NW, which will be fairly strong over northern Honshu and Hokkaido.
 Sunday 3 Mar:
The high is shunted off to the NE by an angry looking low from the East China Sea, which will spread rain up to central Honshu by midday and to the northern tip of the island by midnight. Snow will fall to about mid slopes and there'll be heavy falls, plus S-SE winds will rise to gale from afternoon. Meanwhile, Hokkaido will be mostly fine as NW winds gradually abate.
 Monday 4 Mar:
Rain and snow will continue to fall over Honshu as the low passes over. There'll be heavy falls over the northern part of the Island where snow will make it to lower slopes, and scattered falls over central with snow only falling up high early and late in the day. Winds will blow like mad from the SW-SE. Hokkaido might see snow showers in the east during the latter half of the day, blown in on a SE breeze.
 Tuesday 5 Mar:
Snow falling to mid-low slopes on Honshu, will gradually clear as the low rages into the Pacific. There'll be heavy falls, and gale NE-NW winds will gradually abate. There'll be a mix of sunshine and cloud for Hokkaido with possible snow showers, as NE winds swing around to the NW.
Wednesday 6 Mar:
The day should start out with high pressure sitting over Honshu, but a pair of lows will cross the north and south of Japan later in the day, bringing rain to Honshu and snow to Hokkaido. There could be heavy falls and winds will strengthen to gale in some areas.