Grasshopper's Weekly Japan Snow Forecast, December 30 – New Year Coming in With a Bang
December 30th, 2021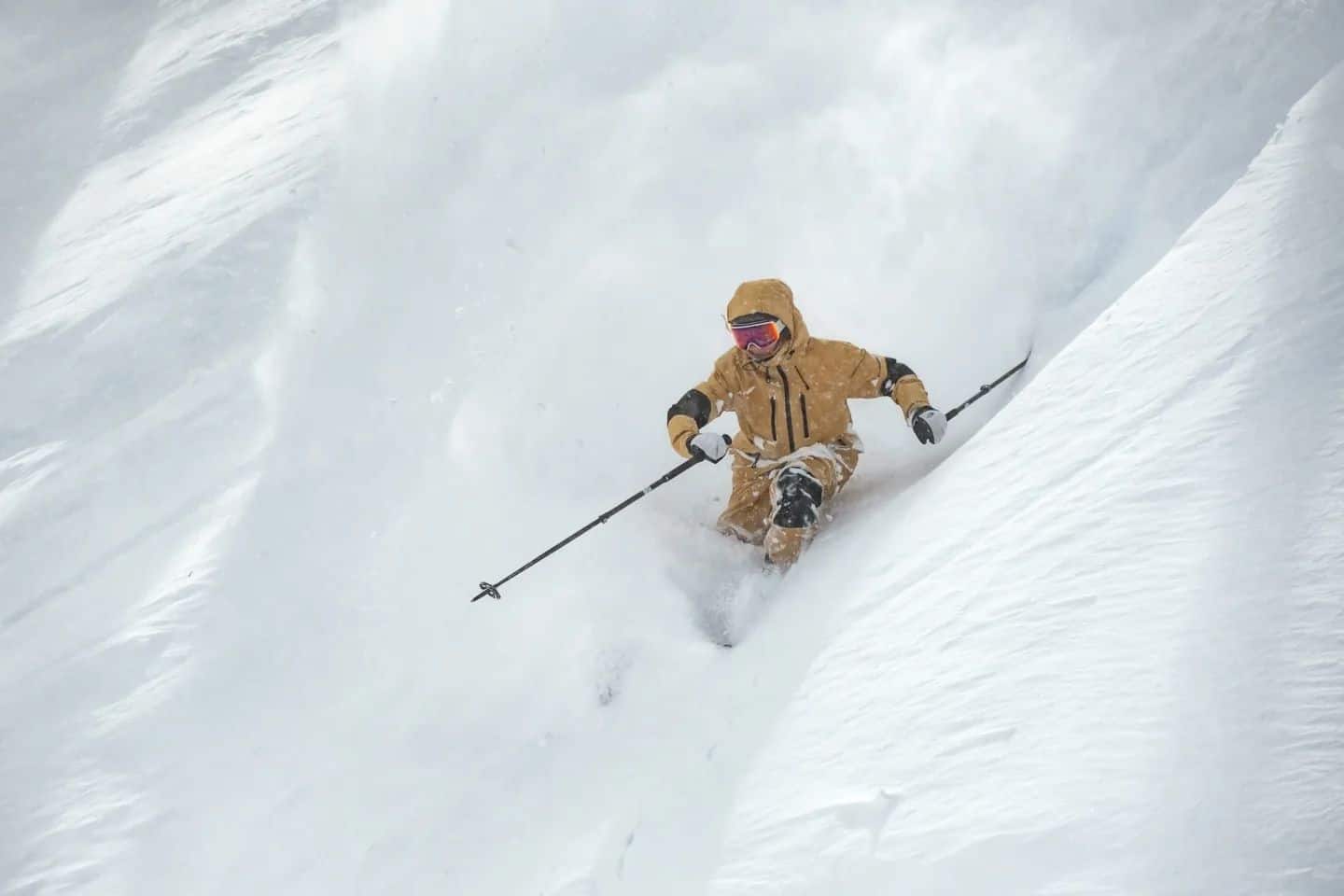 Mountainwatch | The Grasshopper
Valid 30 December to 6 January
Merry Christmas and a happy New Year to everyone out there whether you are enjoying some fresh snow north of the equator or sweltering through some hot days in the southern hemisphere.
For Japan this week it's just the usual, more fresh snow and pow days to be had. Again, areas in Central Honshu such as Hakuba and Myoko are looking to come out on top with over a metre of snowfall forecasted in the coming week. In northern Honshu and Hokkaido snow is still expected, but totals in places like Niseko are more on the order of 50cm.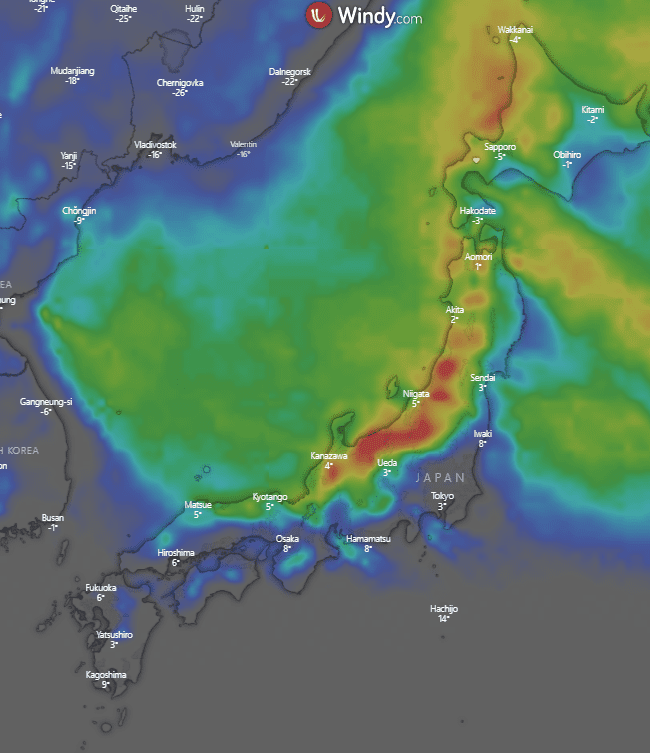 Thursday December 30 – Friday, December 31
Good snowfalls around Central Honshu expected with possible totals over 30cm. Moderately strong gusty northerly winds help bring the precipitation. Up north it's a more subdued Thursday with some snow expected but totals should be around 3-10cm.
On Friday, the year goes out with a bang. High pressure sitting over North Korea and a low off in the northern Pacific create a northerly wind pattern over Japan, brining colder air which picks up moisture over the Sea of Japan. As a result, Central Honshu areas are looking at another day out with 20-50cm in parts maybe more. Again, Hokkaido isn't expecting as much but should still see 8-15+cm.
Saturday January 1 – Sunday, January 2
Northwesterly winds expected across the country as the snow slows down a bit in Honshu. However, it doesn't stop with around 5-15cm more expected across resorts before clearing up a little in the evening. Hokkaido is looking at around 7-18cm continuing the run of consistent snowfalls.
Mostly clear for Honshu on Sunday morning before precipitation develops in the afternoon and into the evening, could deliver 7-18cm overnight in parts. It is a similar story up north and in  Hokkaido with light precipitation in the morning getting heavier into the evening and overnight. Could see 5-16cm in parts.
Monday, January 3 – Wednesday, January 5
Almost a repeat of Sunday in Honshu with some possible flurries in the morning after the overnight snow overnight. Precipitation returns into the evening with a possible dump overnight continuing into Tuesday morning. Totals around 8-20cm. For Hokkaido light snow early getting heavier as winds get stronger and turn west northwesterly. Totals around 6-18cm.
 In Honshu on Tuesday overnight snowfalls are expected to continue giving a solid day of continuous snowfalls with strengthening northerlies. Totals could be around 30cm+ but this may change in the coming days. Hokkaido isn't expecting snow totals of the same magnitude but should still see 9-25cm.
Light snowfalls for Honshu on Wednesday as the storm clears. Winds are still decent northwesterlies, but the fresh snow should make this a great day to get out and amongst it. Further north Hokkaido continues its run of snow days with snow forecasted every day of the week. Totals look to be small with only flurries and light snow expected.
 Extended Outlook
A very promising week ahead for Japan as the Japow machine once again hits a high gear. Snow is expected for Hokkaido every day of the coming week although unfortunately it doesn't look to be getting as much as Honshu. Over today and tomorrow it is expected to dump around Central Honshu areas such as Hakuba and Myoko with big totals getting over the one metre mark over the next week and reasonably cold temps set to offer some amazing New Years conditions. For anyone lucky enough to enjoy it – there should be some really good days in the next week.
Merry Christmas and have a safe and happy new year.