Grasshopper's Weekly Japanese Forecast, January 23 – Rain On Honshu Today and A Dusting Tomorrow, Before The Monster From The South Takes Hold
January 23rd, 2020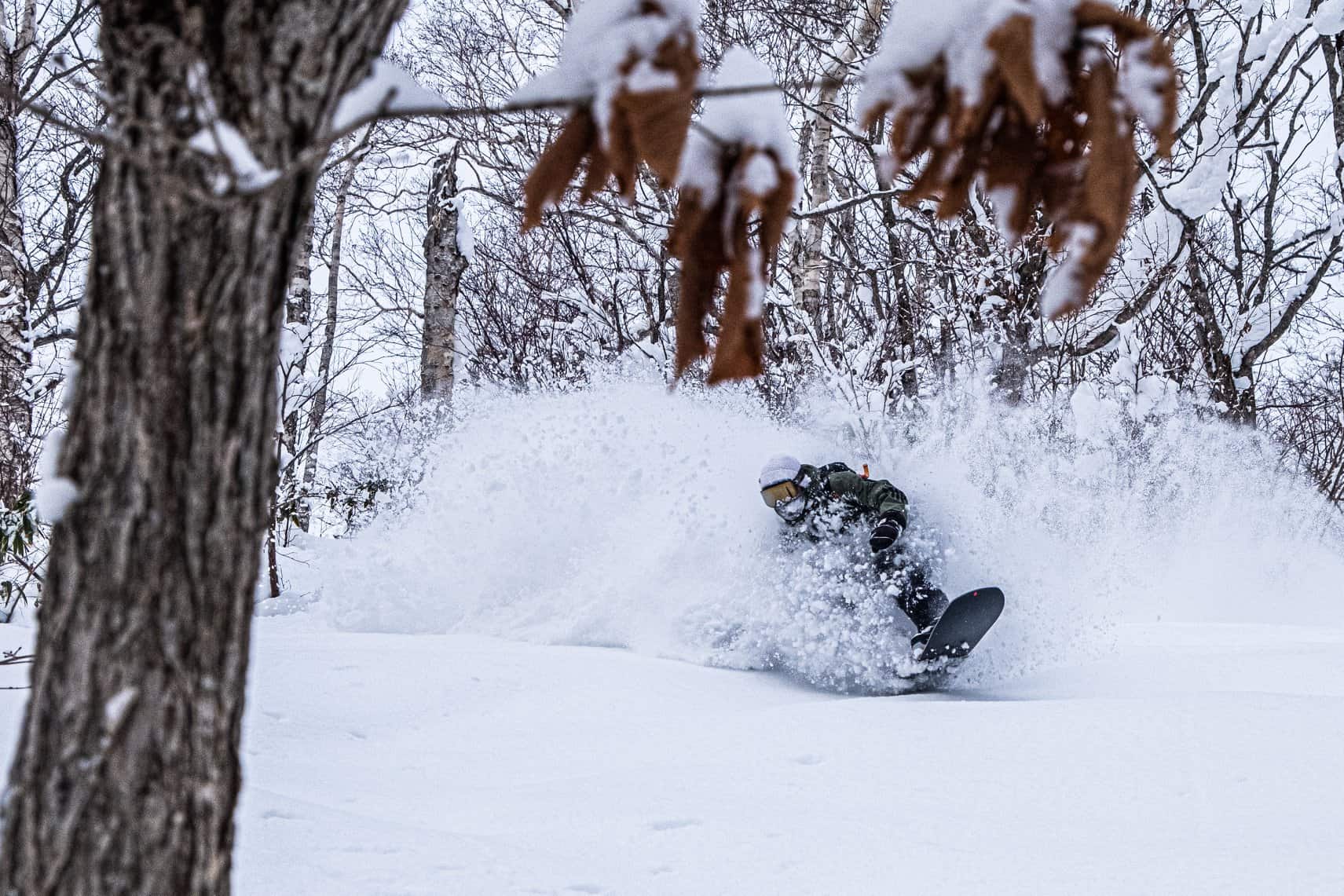 Mountainwatch | The Grasshopper
Valid Thursday 23rdJanuary to Thursday 30thJanuary
An unusual Japanuary is about to end in an unusual way. After some rain on Honshu today, and a couple of dustings and top-ups during the following days, a monster low pressure system brewing in the East China Sea will take hold of the country next week in what will be a protracted event. Central Honshu will cop the brunt and we are likely to see rain down low, but snow totals may be large on mid-upper slopes, especially on the Pacific Side.
Central Honshu
A low scooting over southern Japan will bring… dare I say it… rain today. Some of it will fall as snow above 1500m at times, but temps will be horribly mild. Luckily a cold front flying in from the NW Friday afternoon will do a 5-15cm repair job, leaving us great conditions for a partially sunny Saturday.
From here on things get interesting, and models are having a hard time figuring out what's going on. Basically, low pressure brews in the East China Sea and eventually skirts past on the Pacific Side through the middle of next week.
Snow levels will fluctuate between base levels and 1500m, and winds will predominately be from the East-South quarter making precipitation heavier on the Pacific Side. Monday may stay precip free, but we'll have light-moderate falls Sunday and Tuesday, becoming heavy during Wednesday and Thursday at the time snow levels will be at their highest. Snow accumulations may be large on mid-upper slopes, especially on the Pacific Side, but significantly less on rain affected lower slopes.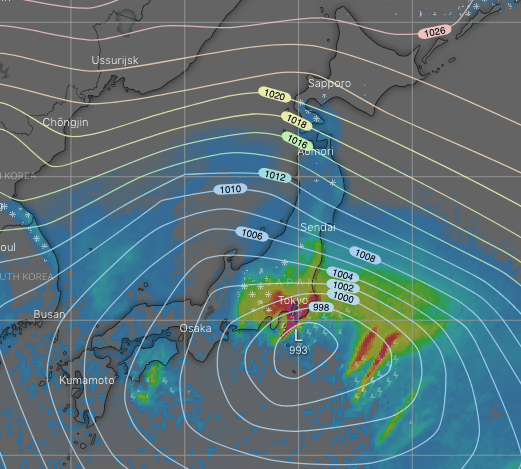 Hokkaido & Northern Honshu
Mostly sunny skies today, but there will be light-moderate snow & rain in southern parts of Northern Honshu. A cold front on Friday will bring decent snowfalls into Saturday, totaling mostly in the 15-20cm range. Another pulse of cold air will bring a nice dusting late Sunday into early Monday, before the Monster From The South takes a hold of Japan and Hokkaido clocks up sunshine hours, while Northern Honshu sees a mix of rain and snow Wednesday and good ol' snow next Thursday.
Have a great week guys & gals, see you next Thursday!