Grasshopper's Weekly North American Forecast – Rockies Will Do Well Amidst a Subdued Wild West
January 24th, 2019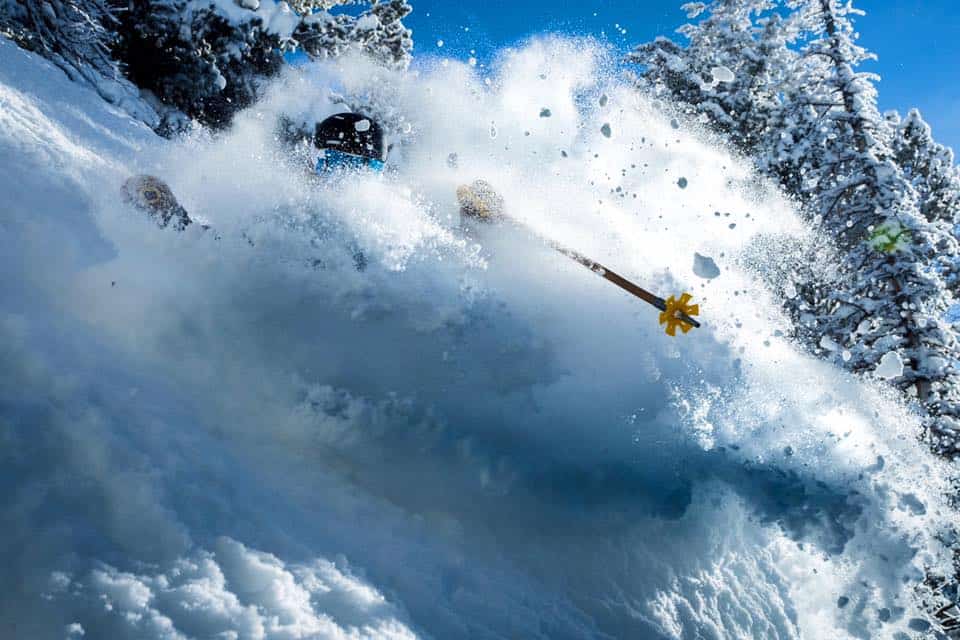 Mountainwatch | The Grasshopper
Wednesday 23rd of January (Pacific time)
The Rockies look set to make the most of a bad situation with ten-day accumulations between 25-45cm for a lot of resorts there, and double that for northern parts of the Canadian Rockies. That all depends on how you look at it however, because high pressure will ensure there's plenty of sunshine and bluebird days for everyone else to make the most of the recent week's snowfall bonanza.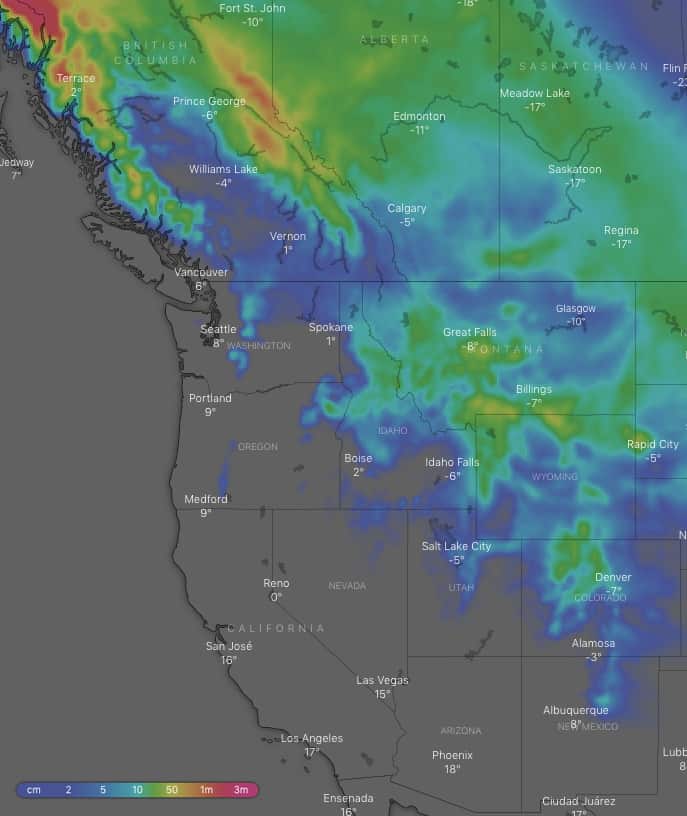 Thursday 24 Jan:
Snow flurries throughout the American Rockies, with slightly heavier and more persistent falls over Colorado and Wyoming at first. High-pressure further west will keep things calm and settled, with hardly a cloud to be seen in the Sierras.
Friday 25 Jan:
An early snow shower over the Canadian Rockies will spread south to Montana, then pop up as a few flurries in Wyoming and Colorado later in the day. High-pressure over the west continues to keep remaining areas mostly settled and sunny.
Saturday 26 Jan:
A front will dump snow over the northern portion of the Coast Mountains and spread to the Canadian Rockies at night. It'll be settled elsewhere, with only the odd snow flurry/shower over Montana, Wyoming and Colorado.
Sunday 27 Jan:
The front will continue southwards, bringing cold northerly winds and spreading snow from the Canadian Rockies firstly to Montana then Wyoming with moderate-heavy falls. Light-moderate snowfalls will finally reach Colorado and parts of Idaho and Utah at night. The sun continues to blaze further west.
Monday 28 Jan:
Mostly sunny along the Pacific Crest again, while snow flurries/showers over the American Rockies gradually peter out, but not before spreading to New Mexico.
Tuesday 29 Jan:
High pressure centred smack bang over the middle of the American Rockies will keep the wild west subdued and sunny. The only snow to speak of is some late falls over the Canadian Rockies.
Wednesday 30 Jan:
Snowfalls will again spread from the Canadian Rockies to Montana, Wyoming and Colorado albeit most likely just a dusting. At the same time, a low crosses the Canadian coastline with moderate-heavy falls getting going over the Coast Mountains, then spreading inland later on.
Extended Outlook:
High pressure looks to remain firmly rooted over the centre of the American Rockies next Thursday and into next weekend, restricting any snowfall to Canada and possibly the Cascades, Idaho, Montana and Wyoming, as it is pushed in by low pressure in the Gulf of Alaska.