Hard Charging Runs Make for Thrilling Wins at The North Face Frontier 4* Competition
September 5th, 2023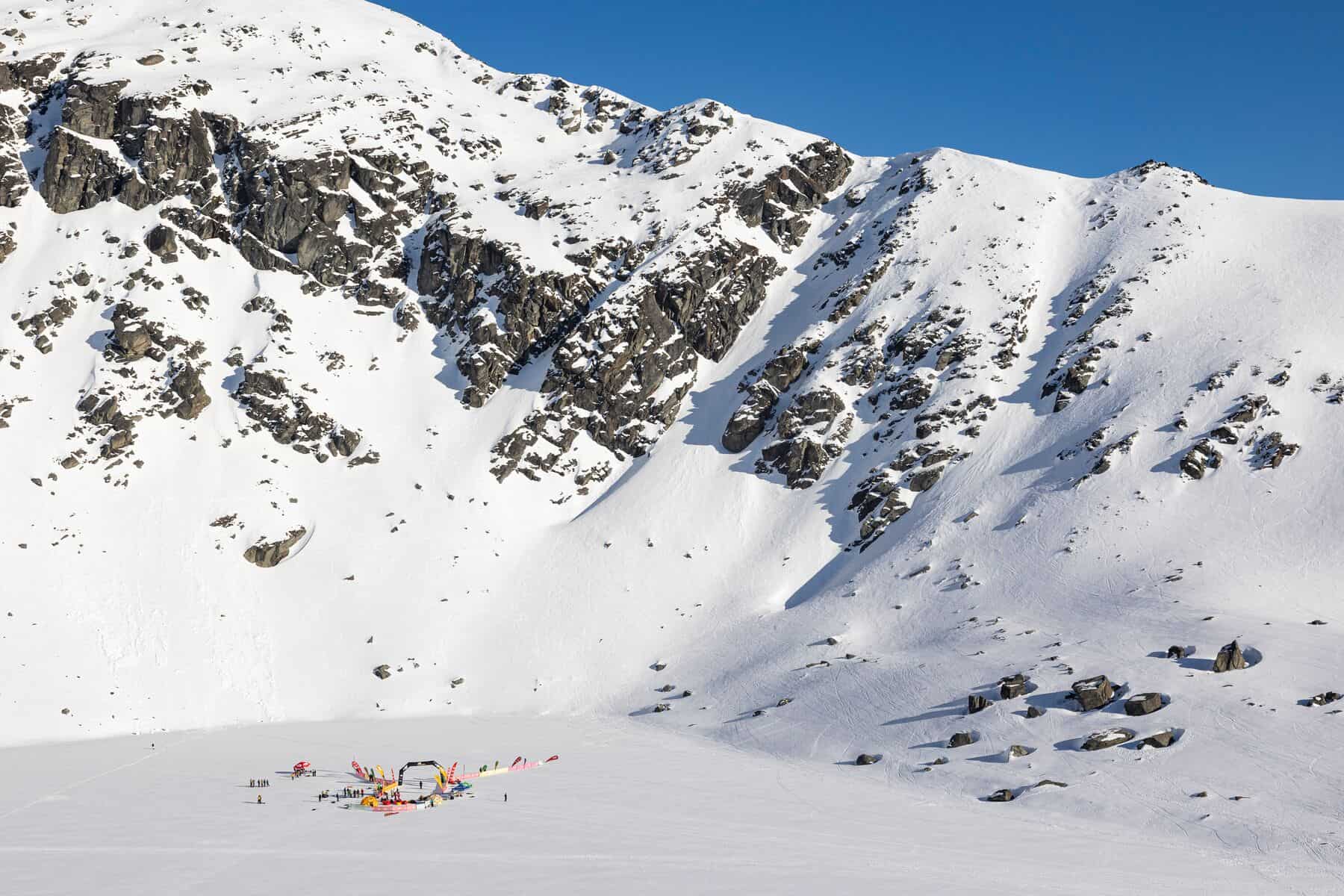 Mountainwatch | Press release
It was full-on action in the steeps of The Remarkables Alta Chutes yesterday with skiers and snowboarders competing in The North Face Frontier 4* freeride event as part of the 2023 Winter Games NZ.
With a line up including seasoned Freeride World Tour (FWT) competitors as well as a host of up-and-coming riders eager to test their mettle against the best, there was no holding back in the battle for the podium. New Zealand athletes made the most of the home advantage, claiming seven of the 12 medal spots.
First out of the gates were the women snowboarders, with 13 competitors in the hunt for the medals. Conditions were hard and fast but France's Noémie Equy was up to the challenge and stepped up from her second-place finish in yesterday's 2* event to claim the win in her first ever 4* competition.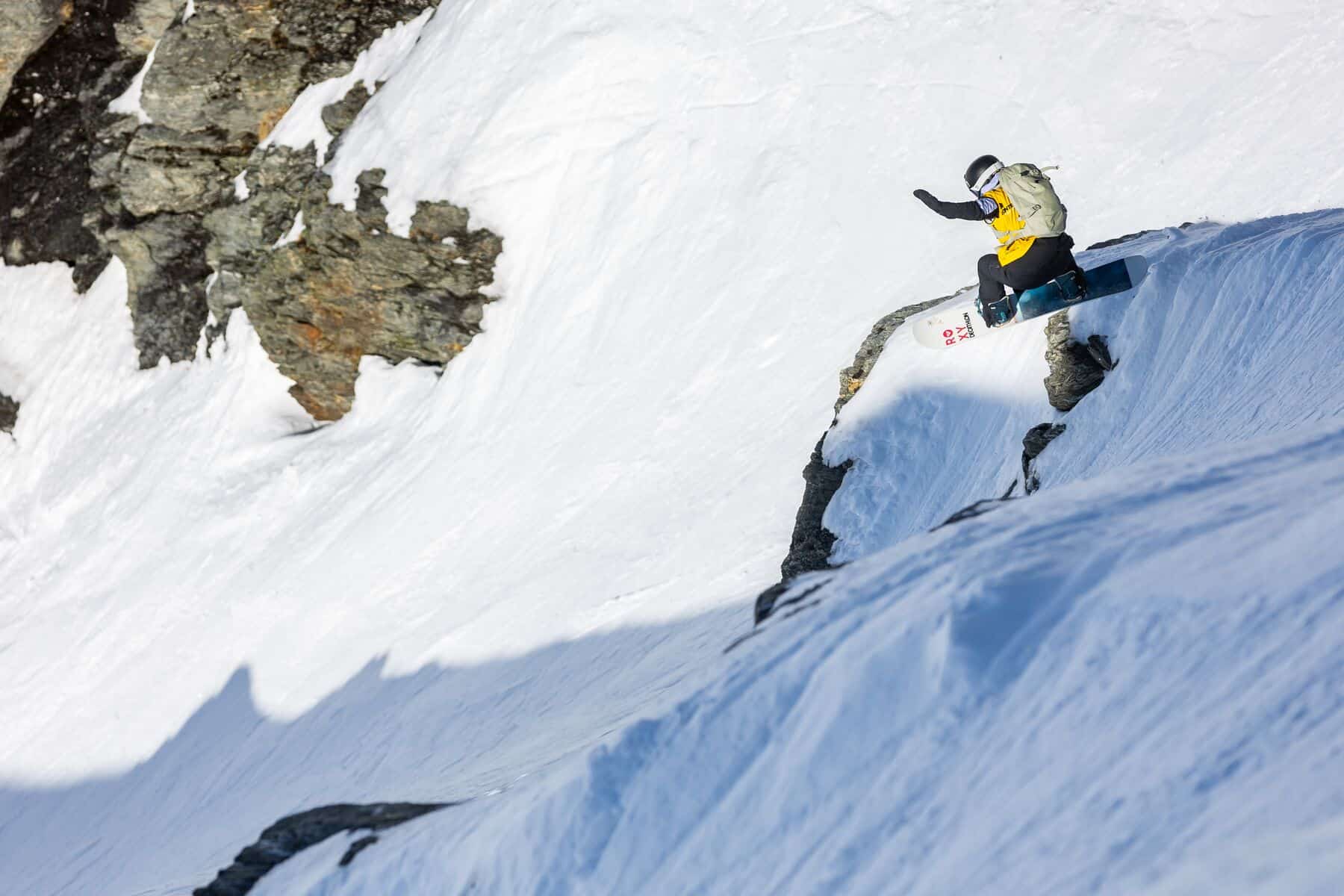 "It was a really interesting run on icy terrain," she remarked. "I actually really enjoyed it and I am happy with my run. I did not really do what I planned to, I chose to jump less features and make smaller jumps, but I am still happy because I managed to do a little 360. This is my first time in New Zealand and my first time in a 4* competition. The experience was really good. It's awesome having so many women in the competition."
New Zealand's Claire McGregor, a former FWT athlete, finished second with Jaimie Figueira (CAN) in third.
It was a close finish between Kiwi athletes Max King and Mitchell Davern in the men's snowboard category with Max claiming the top spot on 87.67 points to Mitchell's 85. Fast through the mogul section at the top of the course, Max landed some big clean 360s, and kept up a fast, fluid pace all the way to the finish line.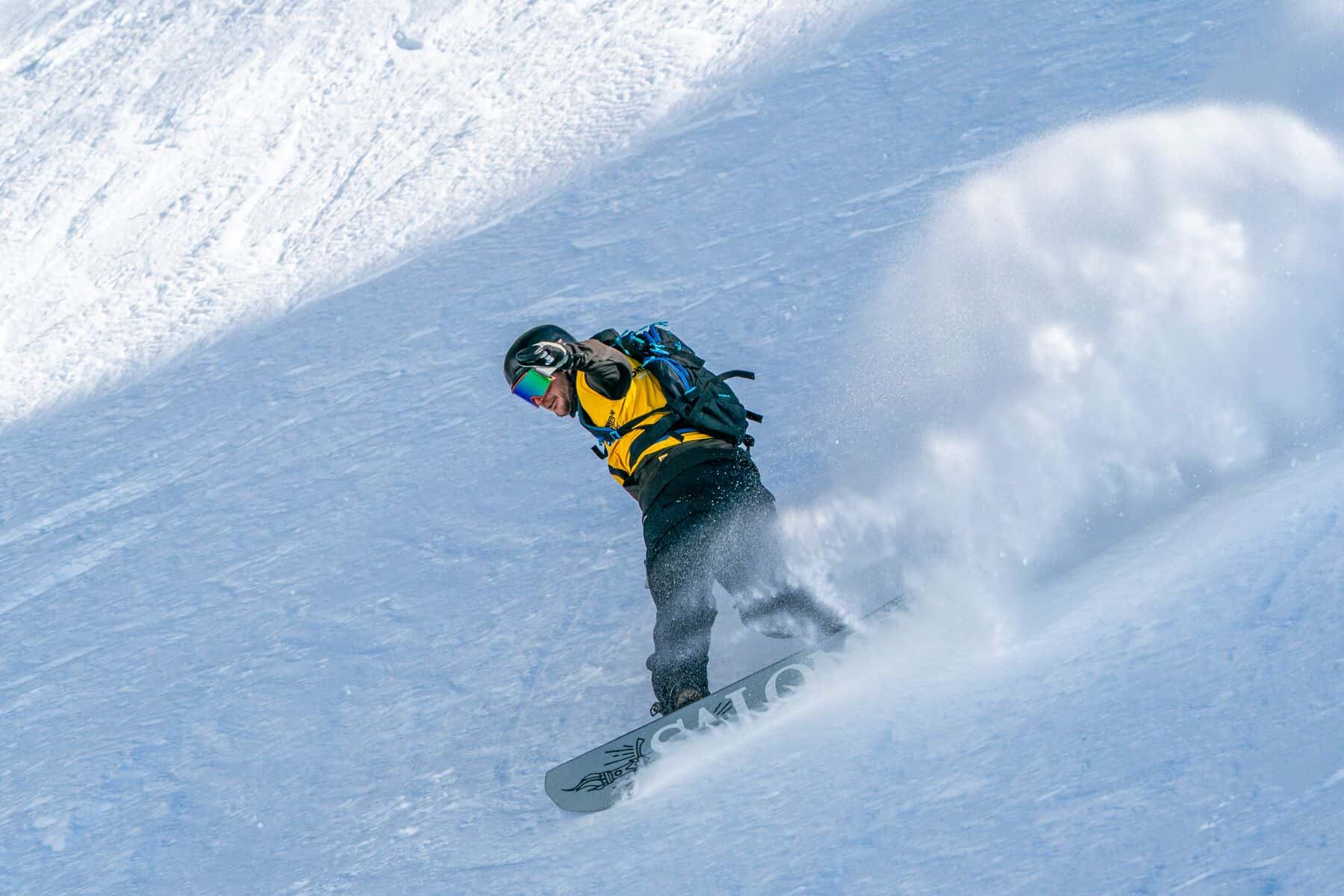 "There was lots of space to go fast and it looked really nice for a wee 360 so I went for it and stuck it," explained Max. "Overall I'm just happy that I could get that down today."
Austen Brown (CAN) was the third-place finisher.
The 15-strong women's ski field came out charging, pushing themselves in the challenging terrain and difficult conditions. First to drop into the course, Australia's Zanna Farrell set the bar high, with the fastest women's run of the day, showing good control as she sped her way through the venue getting some solid airtime as she hit the rock features and earning points for solid grabs.
New Zealanders Jessie Violet and Jess Hotter, both familiar faces on The North Face Frontier podium, knew they were going to have to go big to nail the win today and both opted for a backflip on their final feature. There were only two points in it but in the end, Jessie took out the top spot by taking a more fall line approach to her line, going bigger on her tricks and stomping the landing on her backflip.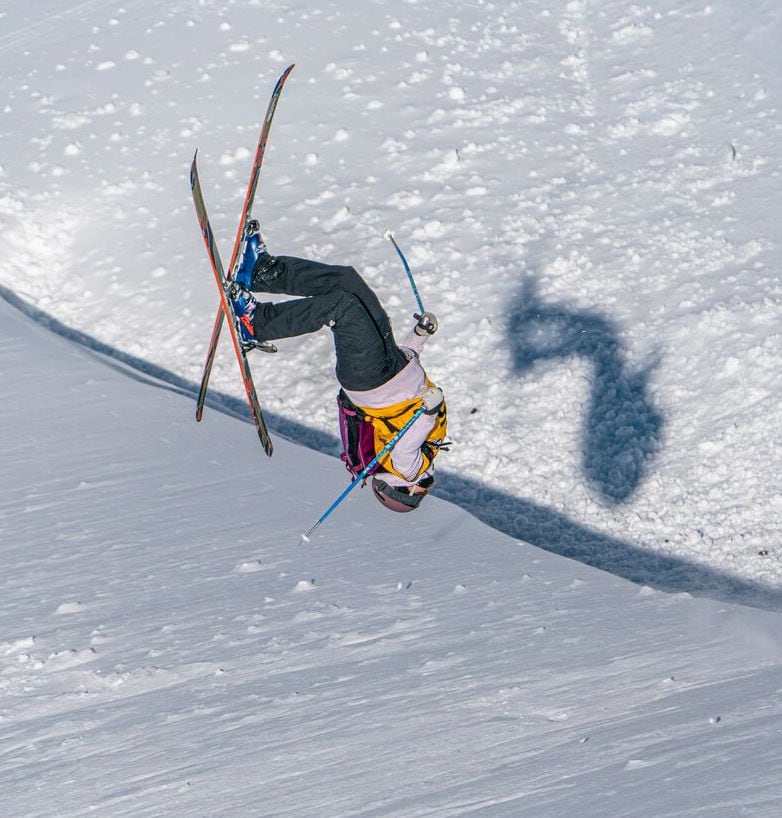 "Winning in New Zealand is really special," said Jessie who is hoping to use today's result to launch her Northern Hemisphere competition campaign. "A win at The Frontier just makes such a big difference going overseas, so I'm really stoked on that.
"I'm really excited to see so many women throw down today," she continued. "The level of rising was so high and I'm really, really happy."
Zanna Farrell finished in third place.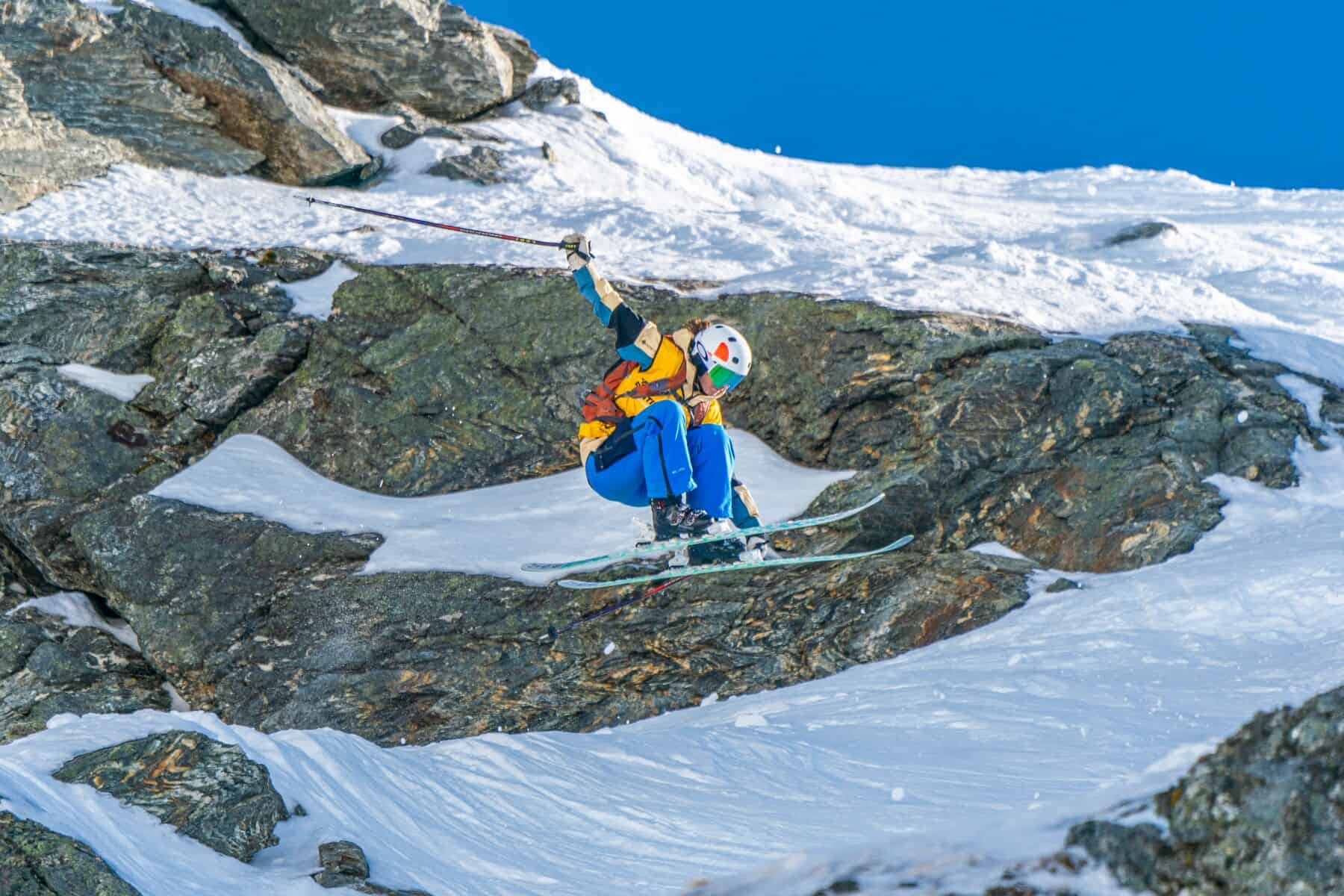 Last category of the day to drop into the venue, the men's ski field put on a heart-stopping display of fast, technical skiing, hunting out the exposed terrain and rock drops to launch tricks and score extra points wherever possible.
The USA's Henry Zakowski, who has spent his season coaching young freeride athletes at The Remarkables, held on to the hot seat for quite some time after laying down a well-executed run which incorporated four 360s and a double drop in the pipeline chute and finished his day in third place.
Saving the best for last, it came down to the last two riders of the day to seal the win. 2022 winner Blake Marshall attacked the course, throwing down some stylish tricks and getting huge airs. He ended up with a little too much speed, causing him to fly right past a crucial feature and miss a crucial opportunity for a few more points. He landed a ginormous backflip off the wind-lip at the bottom of the course for an impressive score of 92 points, enough for second place.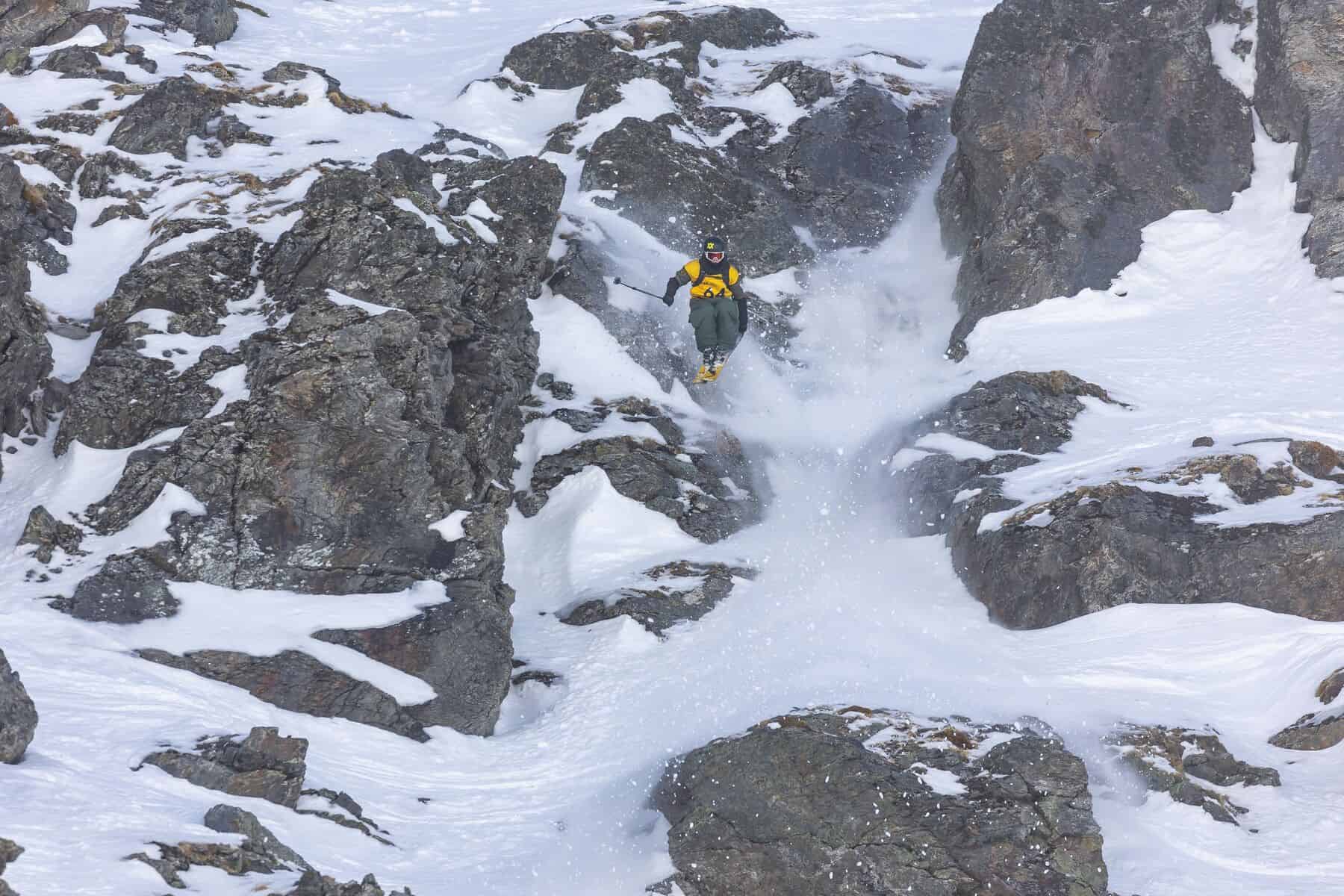 Fynn Powell backed up his win in yesterday's 2* event with a stunning run which earned him a score of 95.33 points. Starting out with a 360 out the gate he aired right into the rock exposure and tackled the most challenging terrain in the venue without any sign of hesitation. The judges described his run as almost flawless.
"I'm feeling so great," said Fynn after the event. "I've always loved this event and I'm overwhelmed to be able to put my run down today. I've been lucky enough to ski here all season, so I've had a long time to scope this. I'm happy to land on my feet. My brother has been injured this season with a broken back so I'm happy to fill some shoes for him."
Results:
Ski Men:
1 – Fynn Powell (NZ)
2 – Blake Marshall (NZ)
3 – Henry Zakowski (USA)
Ski Women:
1 – Jessie Violet (NZ)
2 – Jess Hotter (NZ)
3 – Zanna Farrell (AUS)
Snowboard Men:
1 – Max King (NZ)
2 – Mitchell Davern (NZ)
3 – Austen Brown (CAN)
Snowboard Women
1 – Noémie Equy (FRA)
2 – Claire McGregor (NZ)
3 – Jaimie Figueira (CAN)